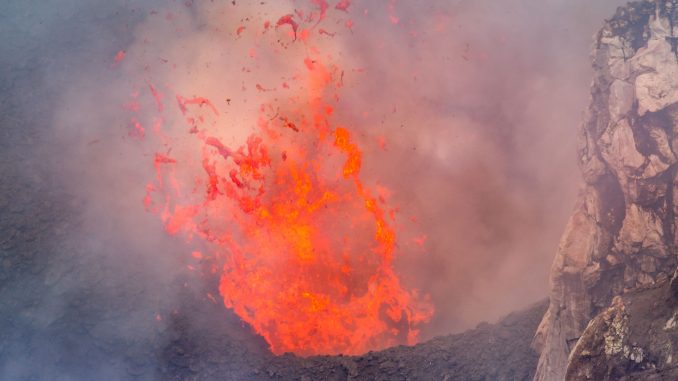 Tanna Island is home to the most accessible active volcano on earth. When I had the chance to visit Vanuatu I included a Tanna Island day trip on my 7 days Vanuatu itinerary. Although there is much more to see as the Mt. Yasur volcano that was the main reason for me to go. After my visit to Ijen Volcano on Java to see the blue fires I also wanted to see erupting lava. I had a great Mt. Yasur tour, but it almost got cancelled! Read on to find out why and what to expect during a tour.
How to get to Tanna Island and where to stay
Tanna Island is in the Tafae province of Vanuatu and can be reached by air in 45 minutes from Port Vila. I recommend flying Air Vanuatu as their service is great and they have one or two confirmed flights daily. If you are flexible go to Air Vanuatu's office to book the flight as it's cheaper to book locally. In case you must fly a specific day then do book in advance as flights can get full.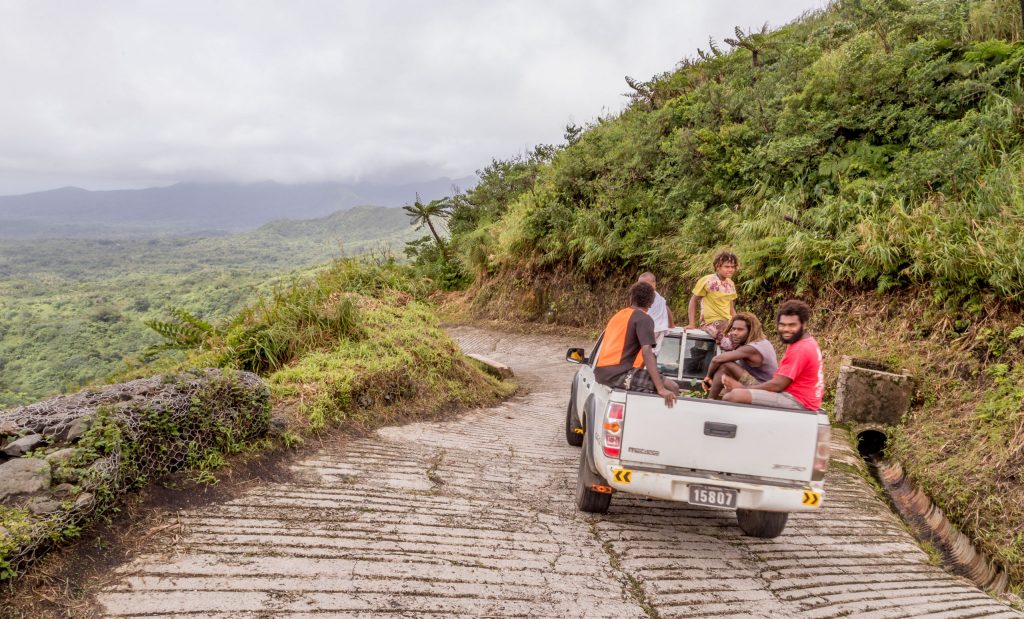 I recommend staying at White Grass Ocean Resort & Spa as it's the most luxury place on Tanna Island. The hotel is just 5 minutes away from the airport and has a free shuttle. They also provide lots of other Tanna Island tours including snorkeling, diving, and culture tours. My time there was magnificent.
Getting to Mt. Yasur volcano
I booked my Mt. Yasur volcano tour with Vanuatu Inbound Travel and the 4×4 car was waiting at the White Grass Ocean Resort already as my flight was delayed by an hour. Just 10 minutes after check-in I was on my way to the volcano. The service by both the hotel and Vanuatu Inbound Travel was perfect and they got me to the volcano that day.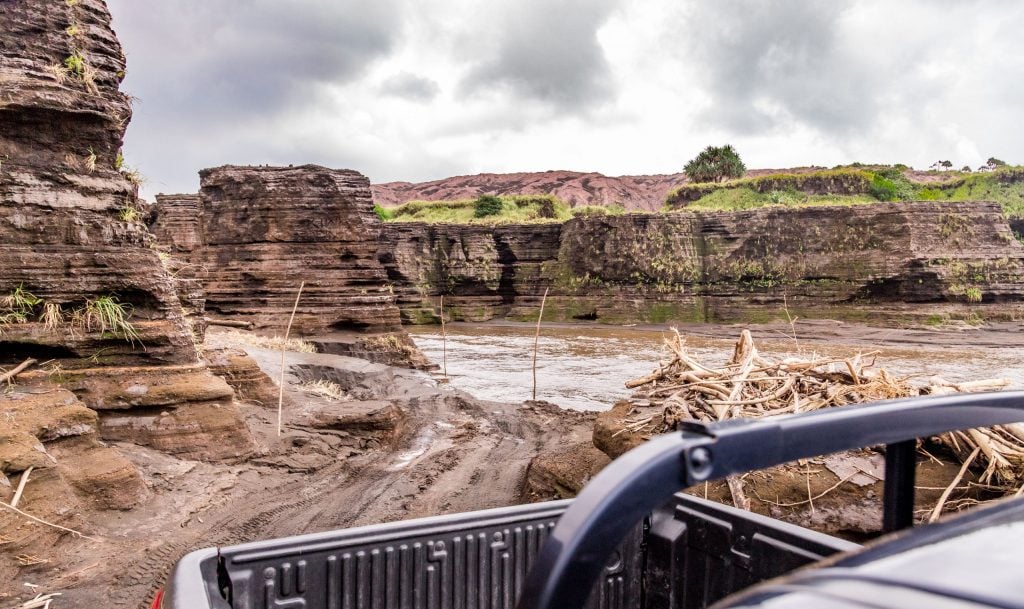 The reason of my hour delay was bad weather as a big depression was close to Vanuatu. It was pouring rain the previous 3 days and all tours to Mt. Yasur volcano were cancelled. The idea was to climb the volcano in the afternoon as descend after sunset. Exploding lava lights up the sky after sunset which is a great show. This wasn't possible as the road up the volcano was washed away. It wasn't safe to go in the dark. I was happy that Vanuatu Inbound Travel was able to get me on a day tour. Otherwise, I would have travelled to the other side of the world for nothing.
In remote places, with possible bad weather, things can go different as planned. Keep in mind this might happen when you plan a Vanuatu trip. I don't have luck visiting volcano's as my tour to the Ijen volcano on Java (Indonesia) and the Haikou Volcano in China were also in bad weather.
Mt. Yasur volcano tour
It's a long ride to Mt. Yasur over a, sometimes, bumpy road. There are however beautiful views on the way. Once you reach the highest point before descending to the ash plain below you have a beautiful view on the volcano. It had a big smoky ash cloud above it with dark thunder clouds in the back.
The ride to the ash plain from there is the easy part but due to the rain we had to cross a wild river on the ash plain. Not dangerous but it was an adventure getting to Mt. Yasur after heavy rain fall. At the base of the volcano is the park office which also has bathrooms. Normally the 4×4 car will drive you up the volcano and you just climb the last part to the rim. As the rain washed away big part of the road it was only possible to go up half way. I could use the exercise so I didn't mind climbing the remainder.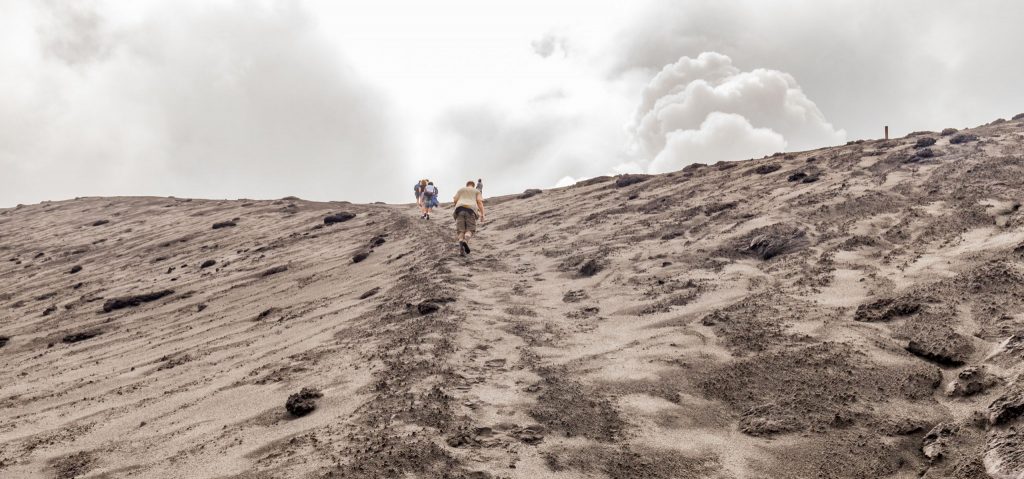 Climbing Mt. Yasur volcano
Normally a 4×4 car will drop you just below the crater rim making the last climb just 20 minutes. As the road was washed away I had to climb for over an hour up to the crater rim. It was well worth it! The first panoramic view point just has a wide view over the crater and you can't see what's down there. Every 15-30 minutes the Mt. Yasur volcano erupts, and lava combined with ash is thrown in the air. A big bang accompanies the eruption. Nature at its best! I just stood there taking in the view of the first two eruptions and totally forgot to make photos. This wasn't a problem as the tour guides made sure we saw some eruptions before heading up to the highest point and look into the volcano.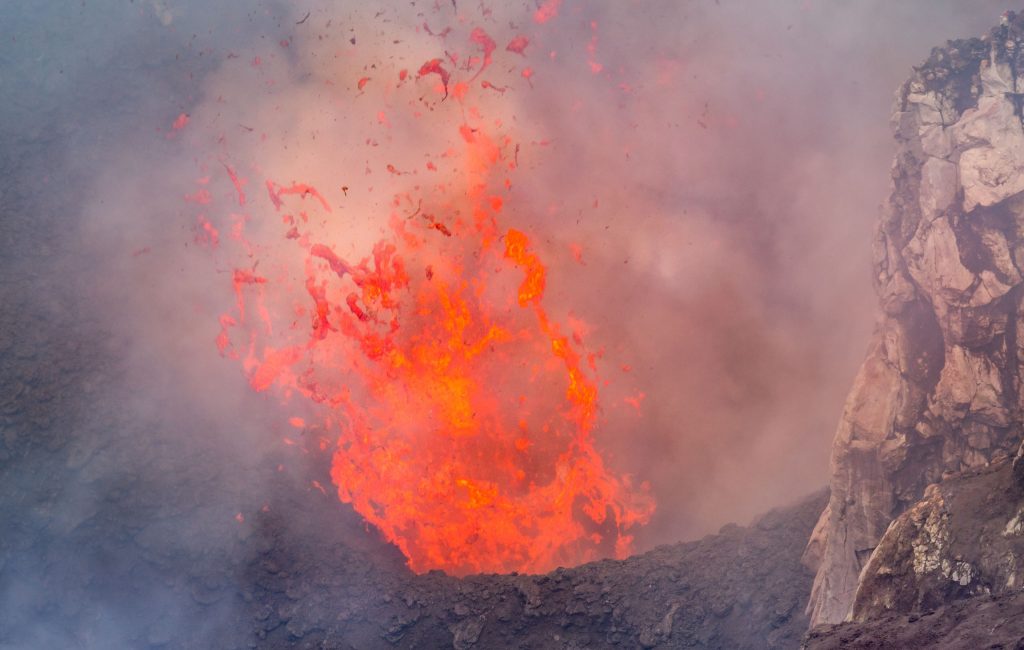 From the top of the crater rim it's possible to see the boiling magma at the bottom of the volcano. If you see this, you release how powerful nature is. With each eruption the orange red glowing magma is thrown in the air. It cools down as it gets higher up and turns black which was the part you can see from the lower viewpoint too. The reason visiting at dawn is better is because the lava glows much nicer. Lava parts can land over the rim and that's why a visit can only be done with a local guide who takes care of safety. There was a strong wind blowing ash exactly into the direction of the viewpoint. I was black and unrecognizable when I left Mt. Yasur.
Hiking down was much faster and the car was waiting to bring me back to the White Grass Ocean Resort. I arrived there around dinner time.
Other Tanna Island day trips
Tanna Island is most famous for the active Mt. Yasur volcano but there is more you can do. I would have stayed longer but I wasn't able to squeeze in anymore days on Tanna in my Vanuatu itinerary. Other Tanna day tours include the following:
Diving – there are beautiful dive spots around Tanna Island
Game fishing day trip
Blue cave boat tour & snorkeling – I did this as a morning trip from
Cultural day trips and kava tasting
Just relax at a beach for a day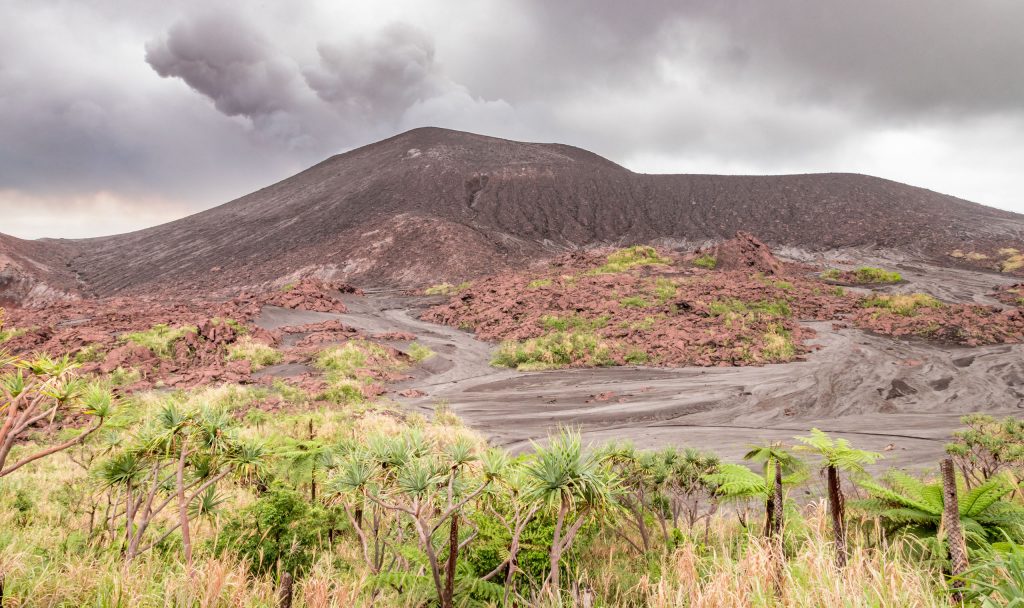 Visiting the active Mt. Yasur volcano on Tanna Island is one of the best nature trips I ever did. It ranks in my top 10 for sure together with my visits to the Uyuni Salt Flat when I travelled 10 days in Bolivia, Iguazu Waterfalls, the Atacama Desert, and the various national parks I visited during my USA west coast road trip.
If you are planning a Vanuatu trip I highly recommend adding an overnight visit to Tanna Island to see the active Mt. Yasur volcano. If weather permits go at dawn to see its magnificent light show. A day trip however is worth doing too. It was one of my most memorable day trips ever!
Stay tuned for more stories and subscribe to the newsletter or follow CTB on social media (Facebook, Twitter, Instagram including Instagram stories; on all social media you can find CTB @christravelblog) to get updated information.
Did you visit Tanna Island & Mt. Yasur volcano too or do you have questions? Please leave a comment at the bottom of the page. Love to hear from you!
Gallery Tanna Island Mt. Yasur tour
Click an image for a full screen gallery of more photos taken during this trip. If you like to use any photo for commercial, private or editorial use please contact first for permission and/or pricing.