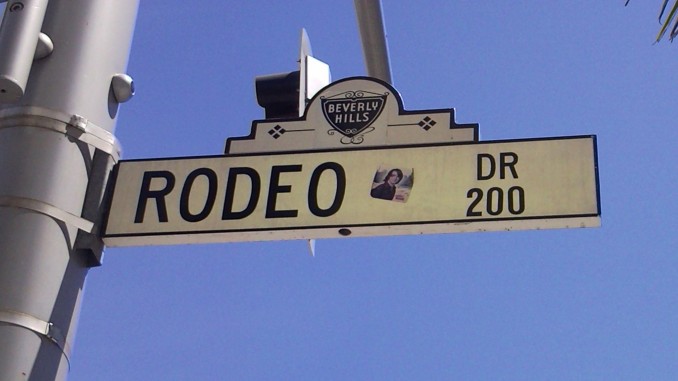 The primary reason to visit Los Angeles was for business. On this trip I decided to add two additional days to explore the city, Beverly Hills, Hollywood and Santa Monica. The first five days I was busy on a conference, meeting after meeting. It was my first trip to the USA and my first trip overseas. This is a short write-up of interesting things you can do in Los Angeles.
Cruising Los Angeles
I decided to hire a car for a day to have all the freedom needed to explore the city on my own. First stop was at Beverly Hills; I did a drive through the neighborhood, checked out the expensive houses and parked the car close to Rodeo Drive where I explored on foot for half an hour.
[ls_content_block slug=moreinfo varmiurl="https://www.christravelblog.com/usa-the-ultimate-west-coast-road-trip-itinerary-14-days-to-must-see-places/" varmititle="USA – The ultimate West Coast road trip itinerary; 14 days to must see places"]
The second stop was at Santa Monica. I parked the car at a central parking lot to explore this nice town on foot. I walked the ocean front walk, the St. Monica pier and had a small lunch there. After I headed into the Third Street Promenade to do some shopping. After I got back to the car I drove a bit along the coast and then back through Hollywood to my hotel downtown.
Universal Studios
The last day I decided with some business collegues to spend the day at Universal Studio's. We went early to avoid the heat and the long queus. A great theme park to spend the day. Other parks nearby are Disney Anaheim and Six Flags. I hope to visit Six Flags another time as I really enjoyed that park in Chicago.
Hollywood Boulevard & Back Home
On the final day in the morning I explored Hollywood Boulevard with all the stars – and after a stroll through the boulevard I went to the airport to go back home. My first intercontinental trip came to an end. The first of many! Did I fell in love with the USA? Not direct, but once a year I would return.
Stay tuned for more stories and subscribe to the newsletter or follow CTB on social media (Facebook, Twitter, Instagram including Instagram stories; on all social media you can find CTB @christravelblog) to get updated information.
Did you visit Los Angeles too or do you have questions? Please leave a comment at the bottom of the page. Love to hear from you!