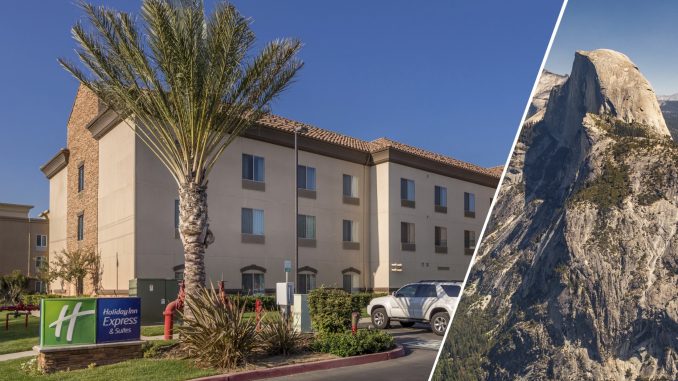 Yosemite National Park is a UNESCO World Heritage Site located in eastern California, United States of America. As I "collect" UNESCO sites this park was of course included on my west coast road trip itinerary. For road trips, especially in the USA, I often opt staying at a Holiday Inn Express. Just outside of Yosemite Park lies Merced where I stayed at the Holiday Inn Express Merced. Let me show you why this was a great choice as it's a great gateway to Yosemite National Park. First, let's start with a short video.
The hotel
The Holiday Inn Express Merced is conveniently located an hour drive away from Yosemite National Park. I visited the park twice from there which you can read in separate articles. The hotel is just off the highway and a 5-minute drive will take you to downtown Merced with shops and restaurants. It's a three story building with plenty of free parking space. At check-in I was checked in quickly by the friendly staff. I participate in the IHG Rewards Club loyalty program and at check-in I was offered addition bonus points or free bottles of water. The common areas of the hotel were up to date and clean. A perfect place for a few nights during this west coast road trip.
The rooms at the Holiday Inn Express Merced
My room at the Holiday Inn Express Merced was located on the 2nd floor overlooking the parking on the entrance side. No noise came into the room. I was assigned a spacious suite which had a separate lounge area. The room was equipped with a basic kitchen: fridge, microwave and sink. As I arrived late I heated up some pizza and cooled all the craft beers I bought earlier for the next days. The bed was very comfortable and large enough for a Dutchmen (we are tall 😉 ). I was with my daughter (see photo) and see also enjoyed the room. There is also a large working desk where I wrote this story while my daughter watched a movie on the flat screen TV. The bathroom has a bath which you need to use to shower too. All amenities are there but if you forgot something the reception is happy to provide it. I tested that of course: it works. A spacious room in which I felt at home.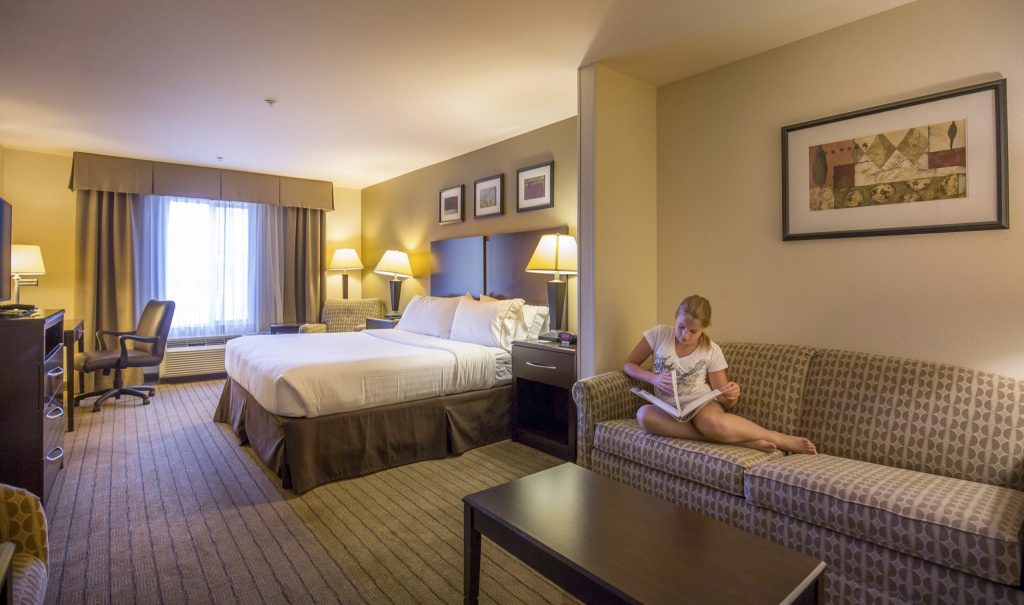 Facilities at the Holiday Inn Express Merced
The Holiday Inn Express Merced has an outdoor swimming pool and Jacuzzi. Towels, chairs and sunbeds are provided. I didn't swim but my daughter did on the day of arrival. It was quite hot that day so she wanted to cool down. The gym is just next door which I didn't use. I had enough exercise hiking through Yosemite National Park. The Holiday Inn Express Merced has also various business facilities and the staff is happy to provide information on the region. If I do a road trip my main concern is not the facilities as I normally do not plan staying long at hotels. I do like them to have a pool and gym; which is why the Holiday Inn Express brand is normally my choice: efficient & express.
Dining & Drinking at the Holiday Inn Express Merced
A Holiday Inn Express in general doesn't have a restaurant for dinner. The Holiday Inn Express Merced also didn't have one but does have a small shop to buy a frozen meal. As I like meat I asked the staff for the best steakhouse in town. They advised the The Branding Iron and I can confirm it does serve delicious juicy steaks. In the morning the hotel serves an express smart breakfast. You can choose between eggs, bacon, sausages but also cereals and breads. There is fresh coffee, juices and yoghurts too. It's a self-service breakfast which makes it express and efficient. The quality is good and the food is tasty. Oh, did I tell you about the fresh pancakes made by a press on a button? A good smart breakfast made sure I could hike all day.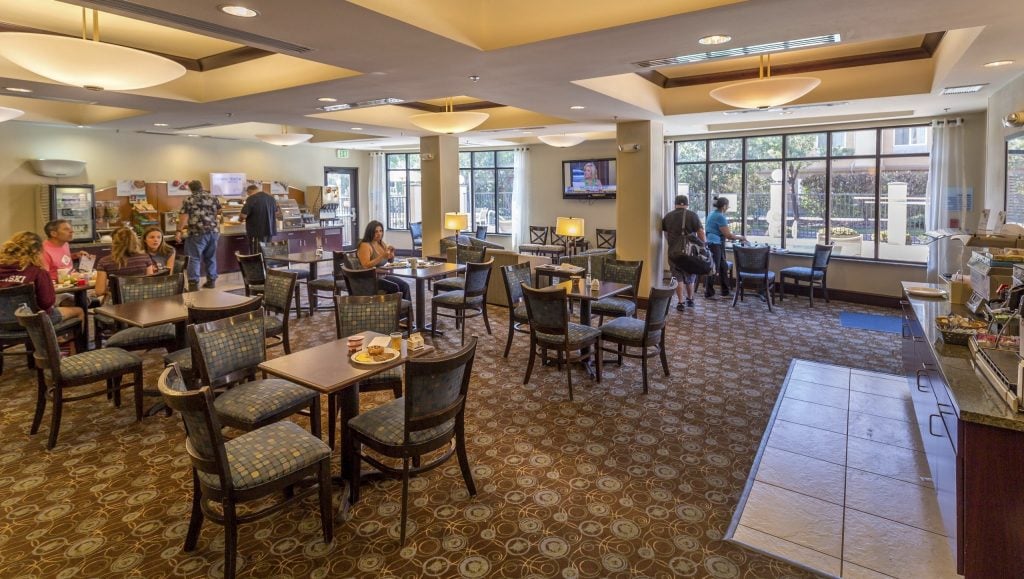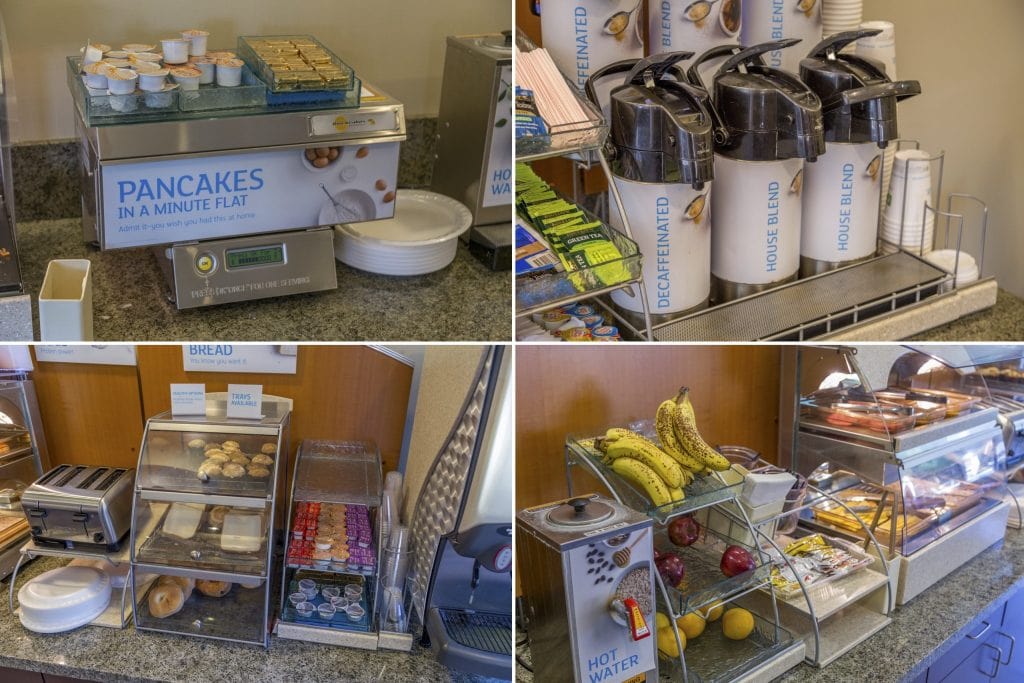 Conclusion
If you are planning to visit Yosemite National Park or the area around it I highly recommend staying at the Holiday Inn Express Merced. It's a great gateway to Yosemite at a good location close to the highway. The rooms are spacious and comfortable. They have a swimming pool, gym and offer a smart express breakfast in the morning. I enjoyed my stay and will choose them again if I'm in the area. I'm sure you will enjoy it too.
If you would like to know what you can do in and around Merced then see one of these options: day trips in California or around Merced. I will add more destination information over time.
For more hotel information and booking options please visit the website of the Holiday Inn Express Merced.
Website: http://www.hiexpress.com/Merced
Facebook: https://www.facebook.com/MercedHIExp/
Gallery of the Holiday Inn Express Merced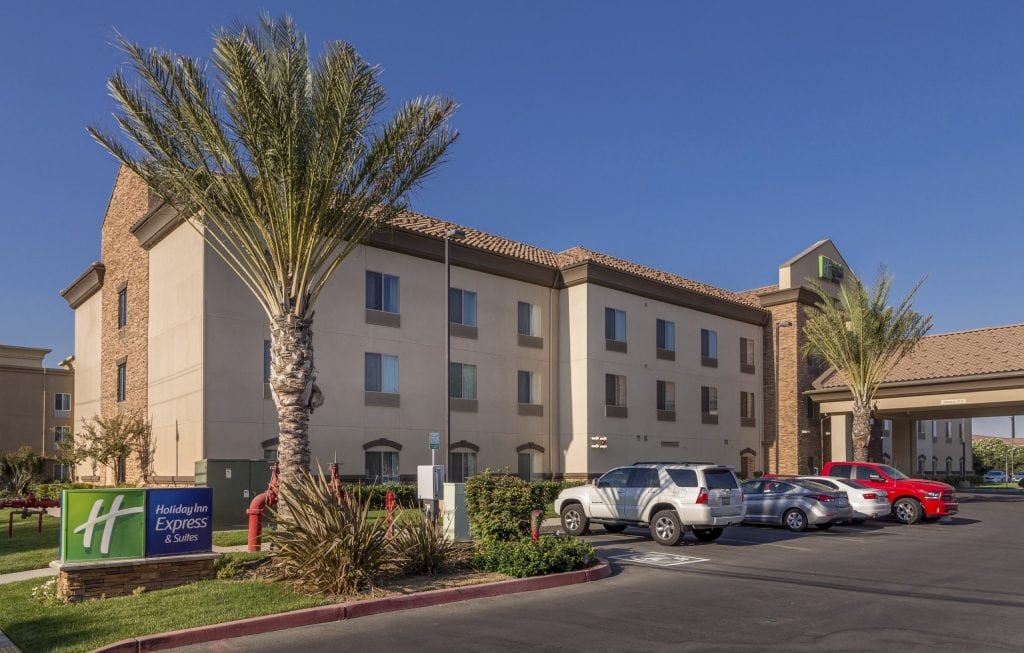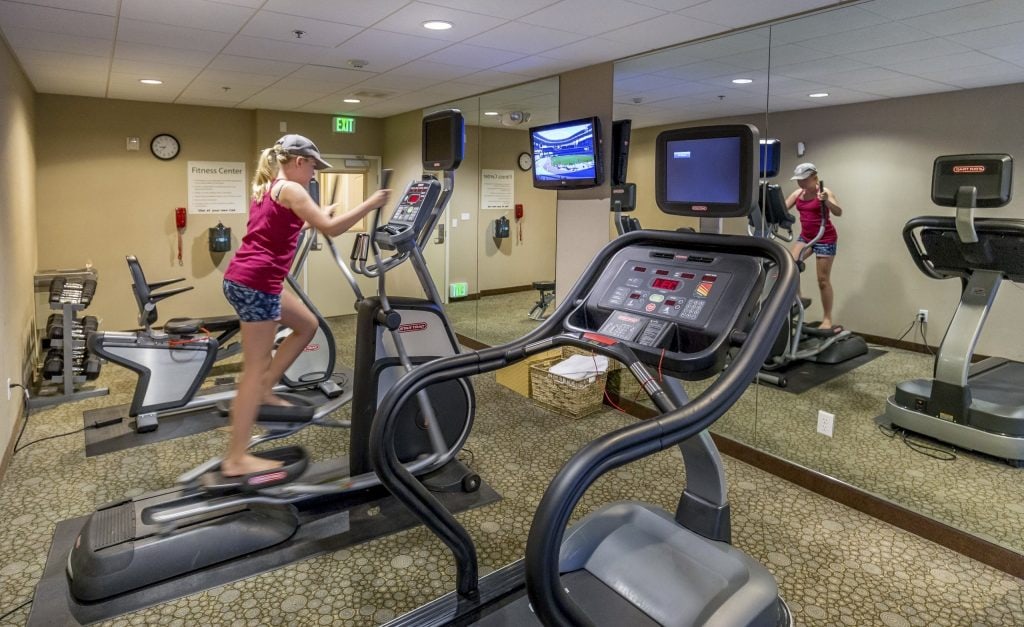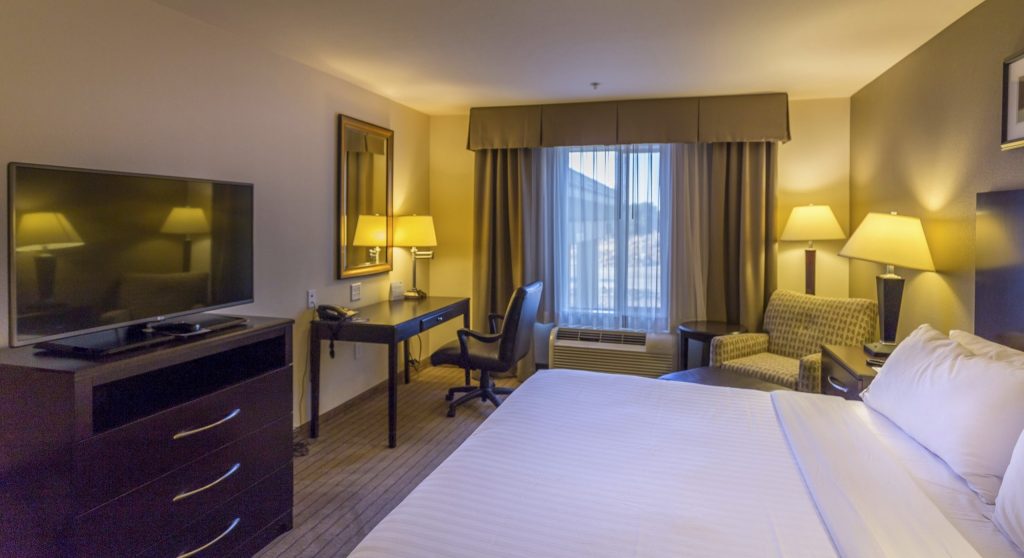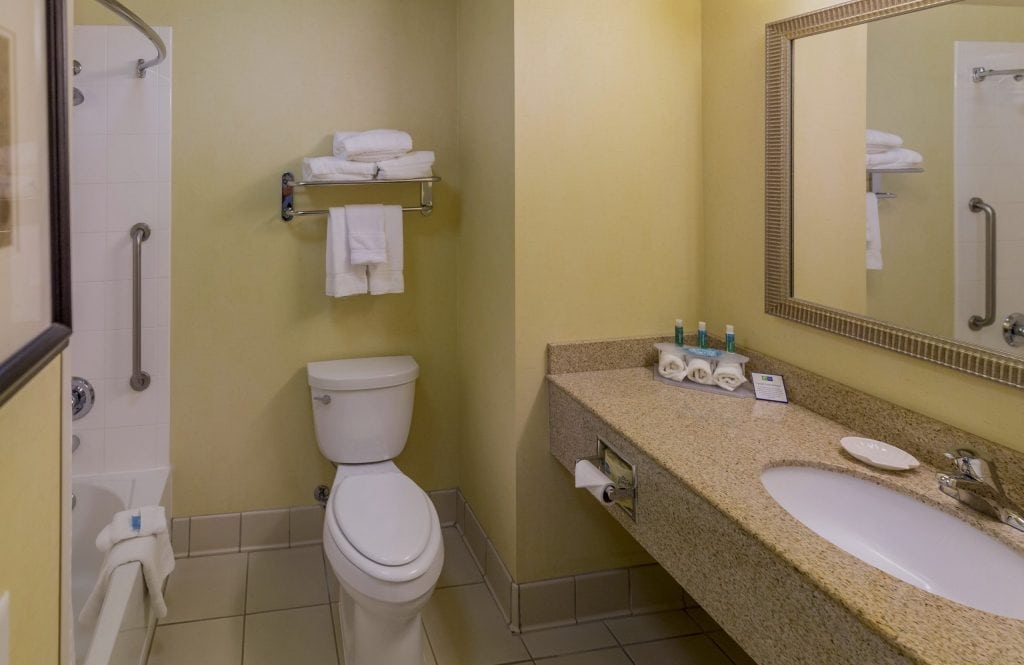 ** All opinions are based on a genuine stay, flight or experience. I'm not affiliated with the hotel, airline or tour operator but I might be (partially) sponsored – or paid. **