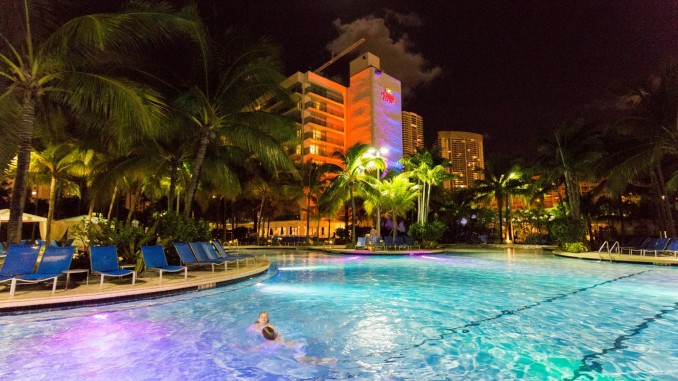 My road trip through South Florida with the family brought me also to Miami. I did not want to stay downtown Miami so I looked for a hotel a bit up north but not as far as Ft. Lauderdale. In between there is Hollywood and I decided to stay at the Crowne Plaza Hollywood Beach Resort. A good choice and I show you why in this review!
The hotel
As said the Crowne Plaza Hollywood Beach Resort is located between Miami and Ft. Lauderdale. This location is ideal to explore both south and up north. Two airports are at a 45 minute drive and make it easy to reach the hotel. The property is a modern building both inside and outside with parking available on site. In the area are many shops and restaurants available.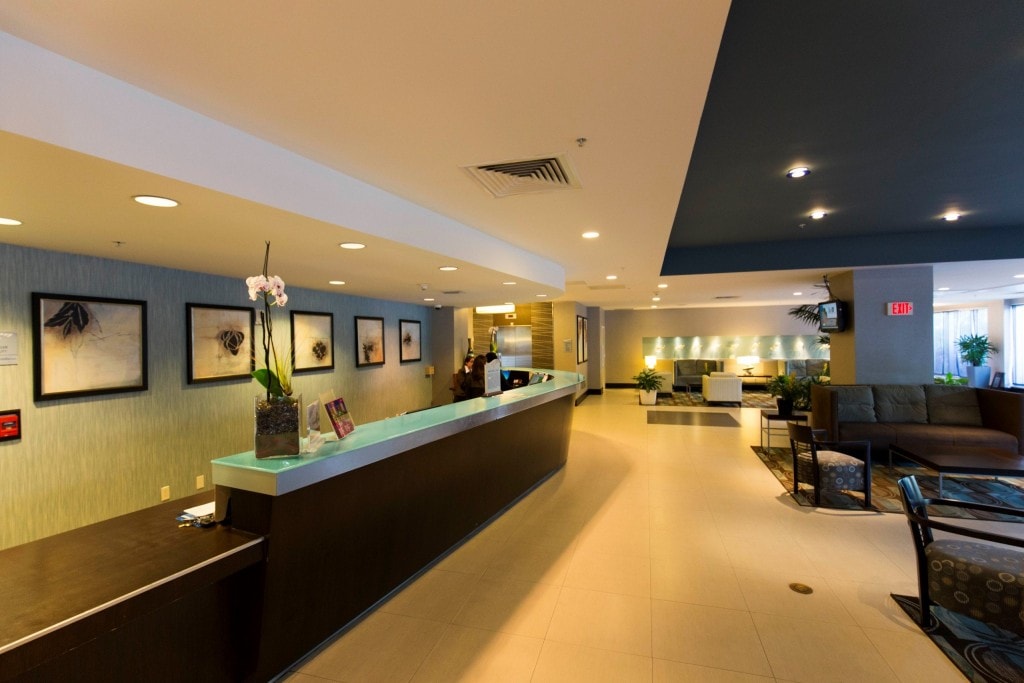 The rooms at Crowne Plaza Hollywood Beach
The rooms are all modern and large with a small couch and a desk to work. Each room has access to a balcony to enjoy the hot weather in Florida. The beds are comfortable with different pillows to choose from. A small kitchenette and a spacious bathroom with bath make the room complete. I enjoyed my two nights there and left rested.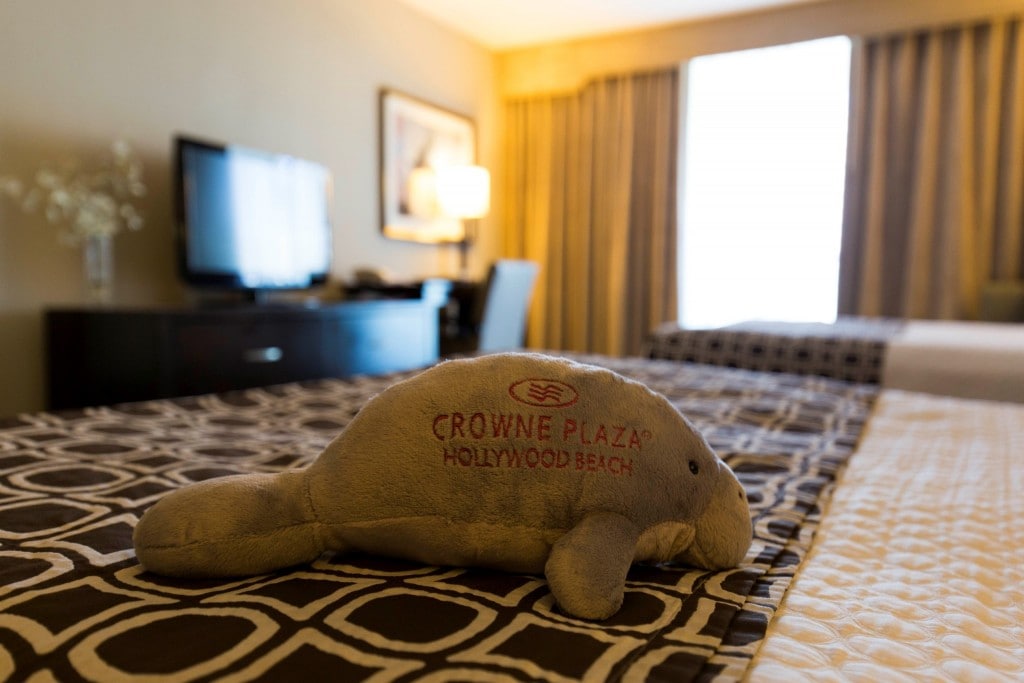 Facilities at Crowne Plaza Hollywood Beach
The hotel offers a resort pool area with palm trees and infinity pool. The pool at one side starts like a beach. A second small round heated whirlpool is just next to it. Many palm trees and sun beds make it a very pleasant area in either the shade or the sun. The small swim shop offers some small selection on swimming gear and the pool bar will mix you the perfect cocktail or serve a tasty snack. Just 50 meters across the street is the semi-private beach. It is shared with some other properties. A nice and quiet beach if you get enough of the pool area.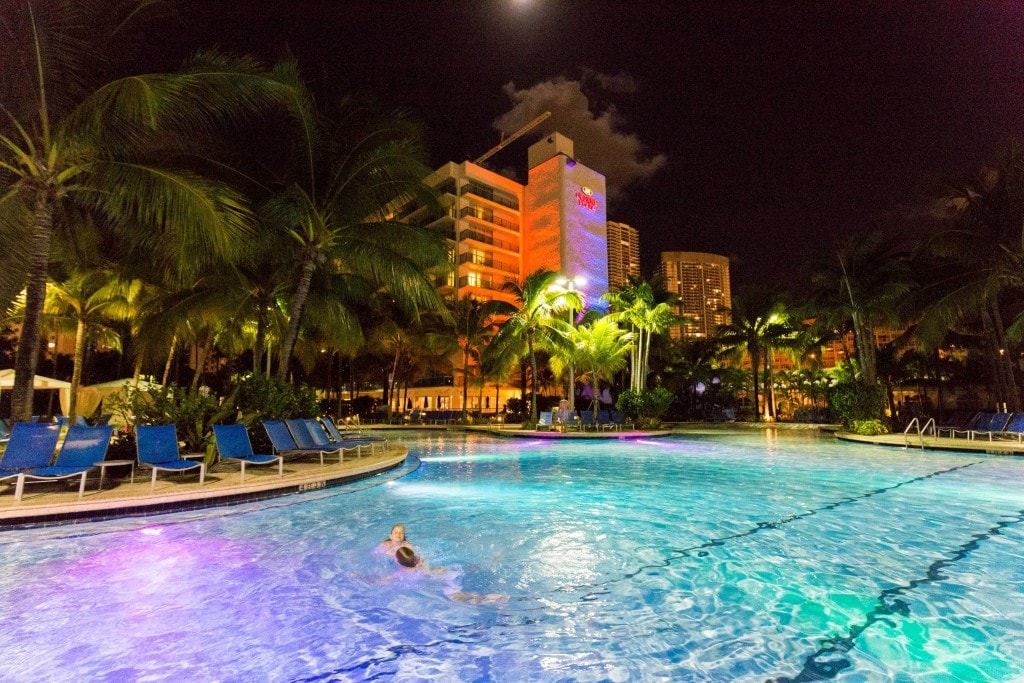 Dining & Drinking at Crowne Plaza Hollywood Beach
The restaurant is called Elements Bistro and serves breakfast, lunch and dinner. At breakfast the buffet has a large choice and otherwise a la carte is also available. We had dinner at the pool which had a good selection of typical pool food which was tasty and affordable. The bar serves beverages and snacks till midnight. In case you want to get something after midnight a seven eleven is just next to the hotel.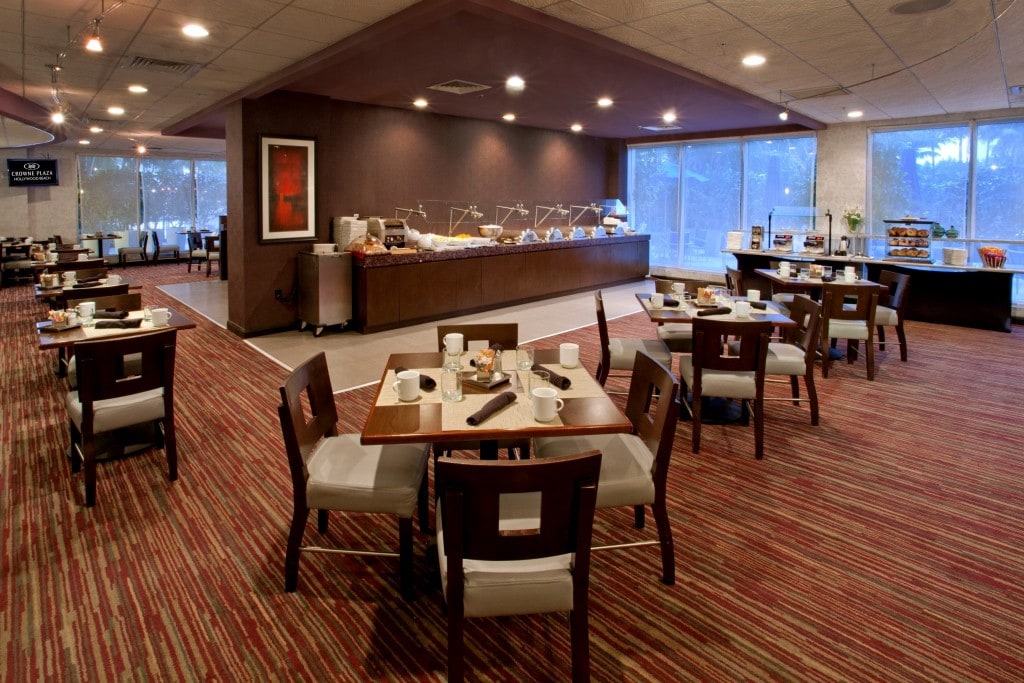 Conclusion
The Crowne Plaza Hollywood Beach Resort is a great hotel located between Miami and Ft. Lauderdale. A perfect location with a great resort pool and a beach just 50 meters away. I recommend this property to relax and use it as a base to explore the area. I had three days of great pleasure and the stay was above expectations.
Stay tuned for more stories and subscribe to the newsletter or follow CTB on social media (Facebook, Twitter, Instagram including Instagram stories; on all social media you can find CTB @christravelblog) to get updated information.
More information please find at the website of Crowne Plaza Hollywood Beach.
Website: http://www.cphollywoodbeach.com/
Facebook: https://www.facebook.com/CPHollywoodBeach
Gallery of Crowne Plaza Hollywood Beach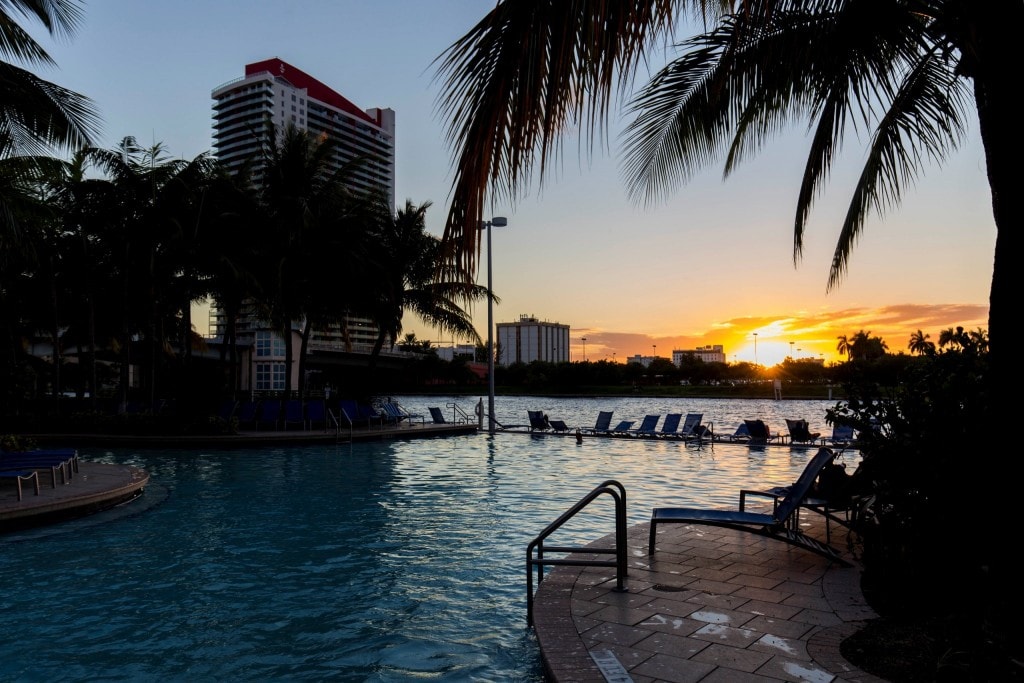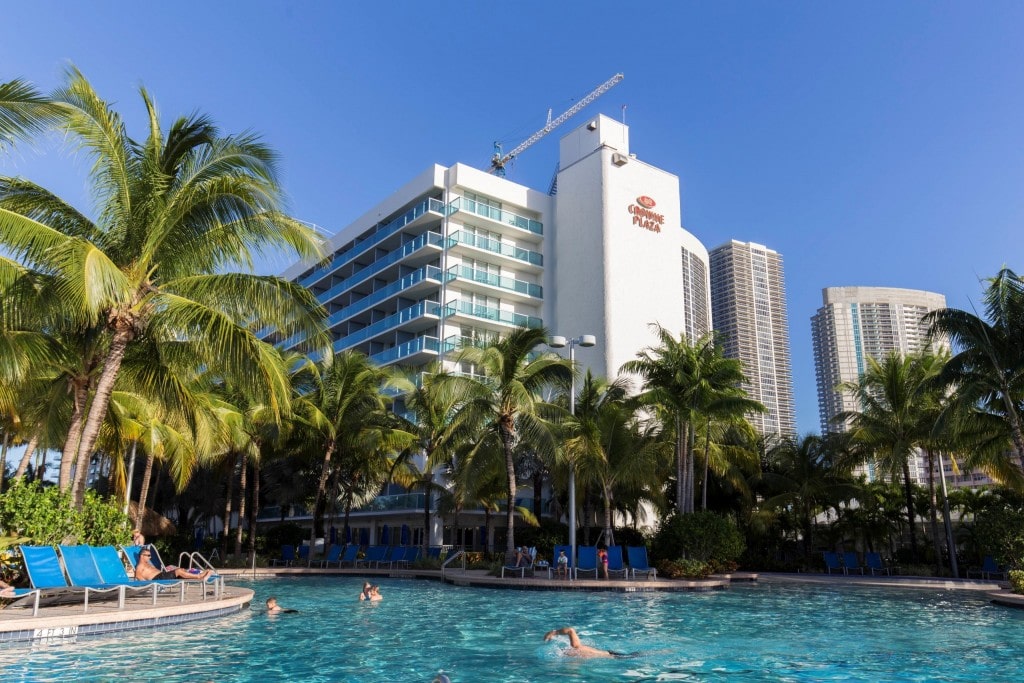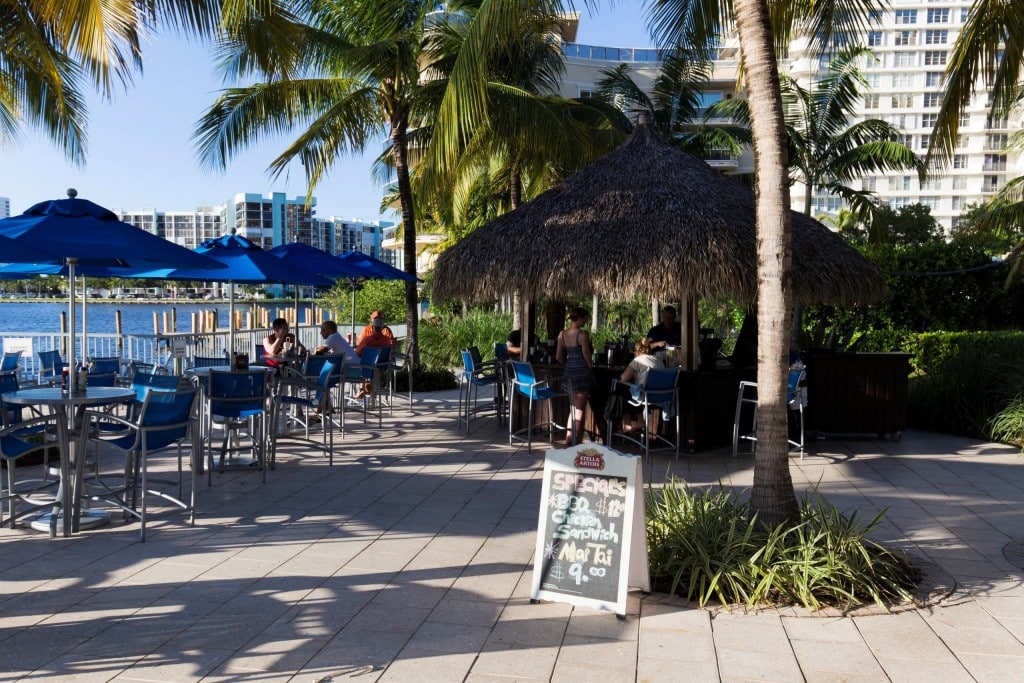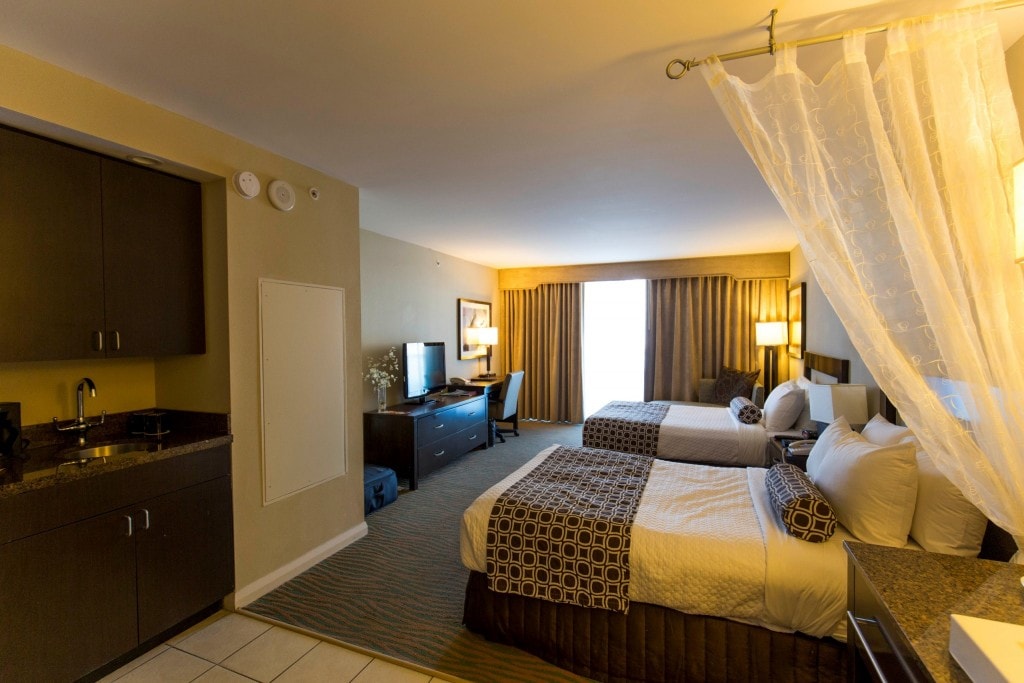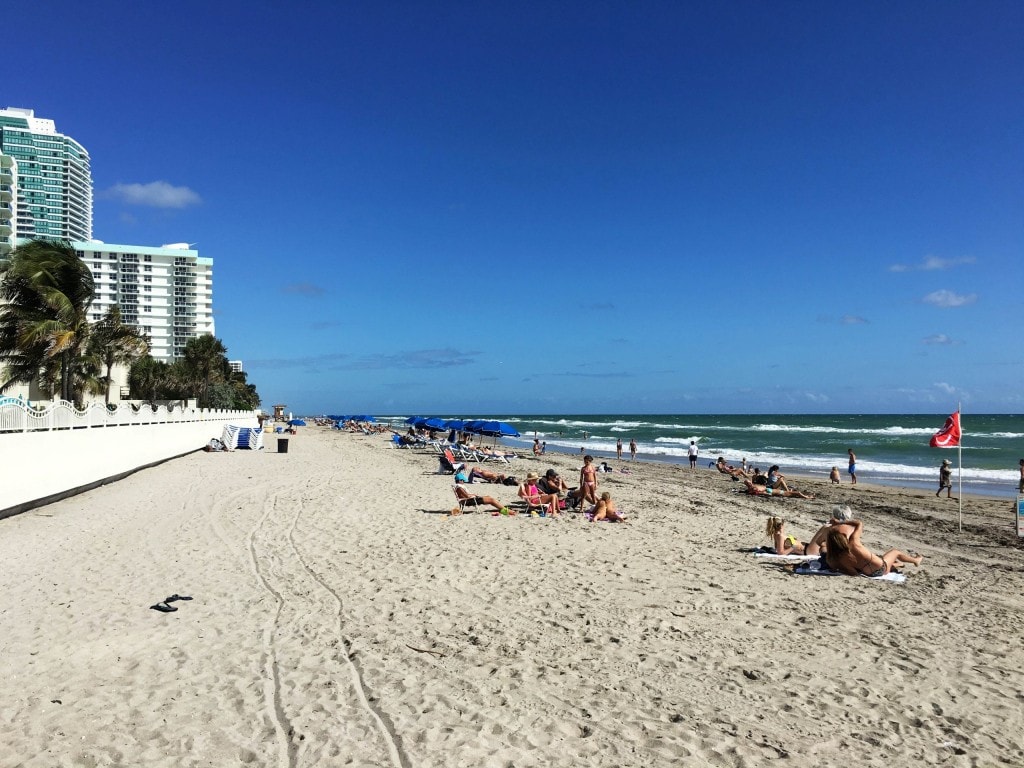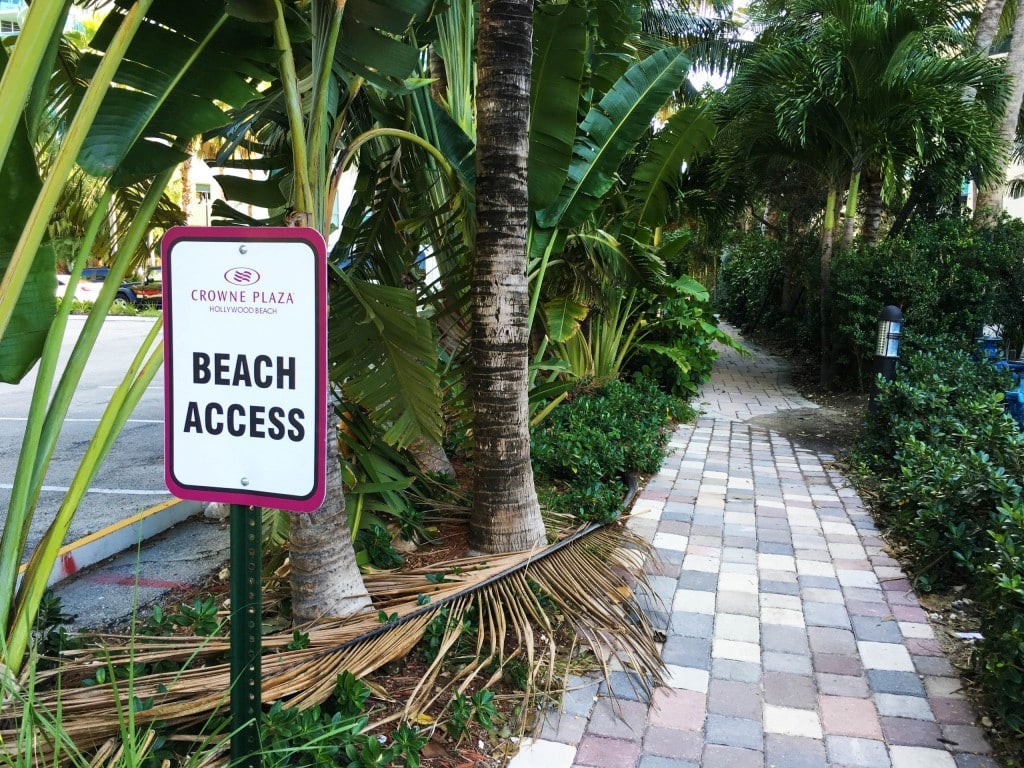 ** All opinions are based on a genuine stay, flight or experience. I'm not affiliated with the hotel, airline or tour operator but I might be (partially) sponsored – or paid. **