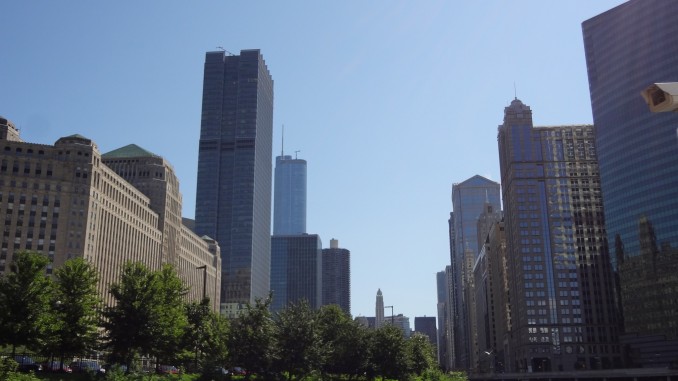 A combined business and leisure trip. Explored the city with a business colleague and did good business in the meantime! After went to see an old friend who lives close to Detroit. I arrived in the afternoon, settled in and had a great dinner after. The dinner reminded me again the portions in the USA; after the starter I was already full.
Exploring Chicago architecture & Business
Chicago is all about architecture. Each skyscraper has it's history and is related to another one. All buildings are " playing" with each other. We walked the city and took the boat trip along the river to get some more insight into the buildings and history of the city.
The Chicago architecture is outstanding. If you like architecture I recommend you to visit Chicago if you are in the USA.
For me this was a very short trip but for sure need to come back.
Stay tuned for more stories and subscribe to the newsletter or follow CTB on social media (Facebook, Twitter, Instagram including Instagram stories; on all social media you can find CTB @christravelblog) to get updated information.
Did you visit Chicago too or do you have questions? Please leave a comment at the bottom of the page. Love to hear from you!