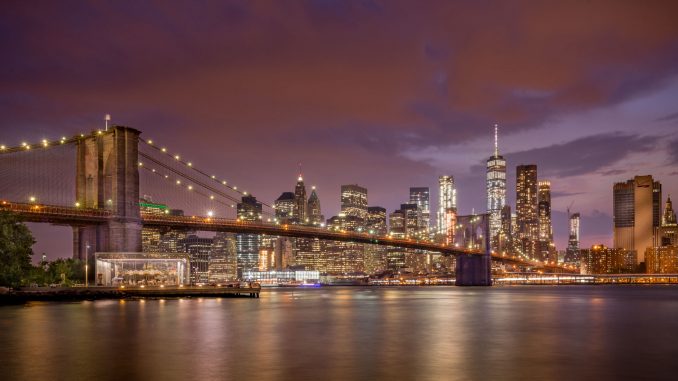 Three nights in four different cities in the United States, three domestic flights and an arrival and departure day make a perfect 2-week city trip itinerary in the USA. I recently visited New York, Washington DC, Denver, and Las Vegas I already visited last year. These 4 completely different cities make a great first time USA city trip itinerary. If you're more into nature it's better to read my 2-week west coast itinerary instead. This itinerary gives you 2 and a half day in each city which is enough to get a good impression. I show you the must-see places and how to get the most out of your time. 
USA city trip itinerary day 1: Arrival
As I like to book cheap business class flights I flew from Amsterdam first to Berlin to catch a 900-euro business class flight to New York. That's amazingly cheap as a direct flight would have cost the triple amount. Flights from Europe arrive mostly in the afternoon which is perfect to have an early dinner, stroll around and go to bed early. I love daytime flights and I normally adjust to the new time zone overnight this way.
USA city trip itinerary day 2-3: New York in two days
Two days in New York is perfect to see all the major places of interest in Manhattan. The first day I took the first boat to Liberty & Ellis Island to see the Statue of Liberty. Make sure to reserve your ticket well in advance. When you're back on shore in Manhattan visit the One World Observatory and the 9/11 memorials. This takes up the full morning and as the exact return ferry time isn't sure I recommend buying a flexible time ticket for the One World Observatory. In the area, there are many restaurants to go for lunch or grab something for a pick nick and take a taxi to Central Park.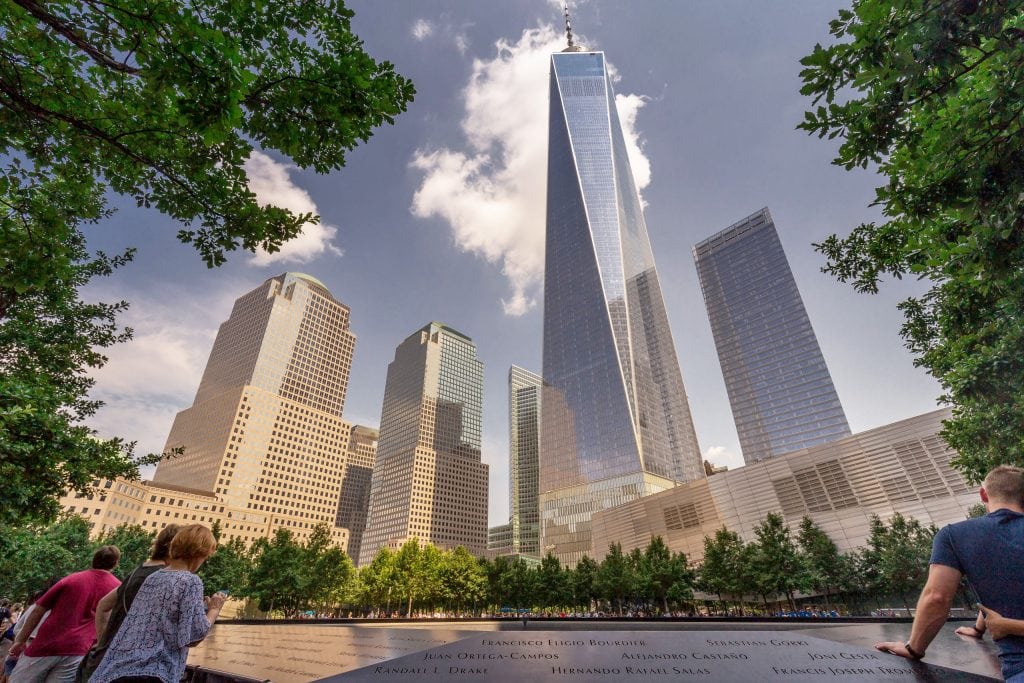 Central Park is a beautiful park to have a pick nick if weather allows. Spend about 2 hours in the park and continue to the St. Patrick's cathedral nearby. Wander around the skyscrapers passing Rockefeller Center towards Times Square to see the lights illuminate while the sky turns dark. Chinatown is a great place to have dinner but as I have been dozens of times to China I went for a good steak at Quality Meats which isn't that far from Times Square.
The next day I started with a morning walk through Skyline Park, which is an abandoned elevated railway turned into a green park. I started halfway the trail and walked towards the Whitney Museum of Modern Art and had a quick look inside. Just before and after lunch I recommend wandering around Wall street and see the bull and go for lunch at one of the many eateries you'll pass.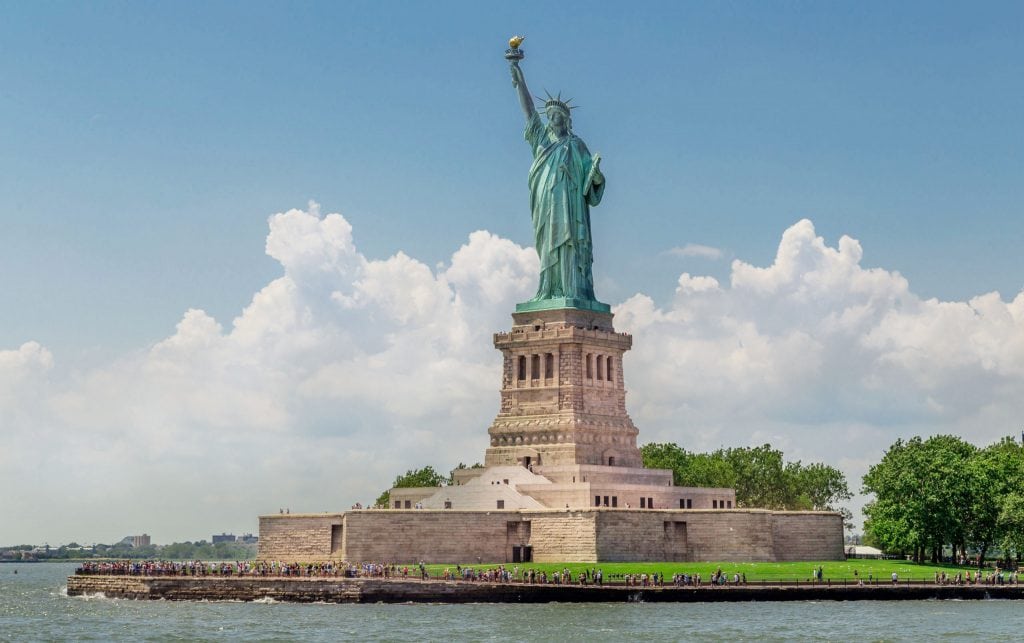 There are various museums to visit after lunch which I'll leave up to you to decide which one. Grand Central Station is also a great spot going to but make sure to arrive 2 hours before sunset at the Manhattan side of the Manhattan Bridge. It takes about an hour to walk across it to the other side to take the iconic picture (see top of page) of the New York skyline at sunset. Isn't that amazing? I leave dinner up to you as there are thousands of restaurants worth going too.
Read more in the detailed New York City day trip reports:
USA – Best night photography spots in New York City & Washington DC including a tutorial
USA city trip itinerary day 4: New York to Washington DC
A train from New York to Washington DC is probably the fastest way but I went by plane. I arrived at Reagan National airport downtown Washington DC so this was very convenient. After I settled in the hotel I went to the Natural Museum of History and the Air & Space Museum. There are so many museums in Washington DC you can easily add a day. It totally depends on your interest too.
USA city trip itinerary day 5-6: Two days in Washington DC
The National Archives, the Capitol, and the Library of Congress (closed Sundays) are three must-see places which do require an entrance ticket. In suggest visiting these first in Washington so that that's done and ticked off. At the National Archives, I mainly went to see the Declaration of Independence and the Constitution which are both a must see. From the exhibitions, the weirdest thing that I remember is that there was a past senator that wanted to change the wording "all People" to "Almighty God" in the constitution. Probably he was mentally ill as religion and state should be separated at any time and at all costs.
The Capitol is only accessible with a timed ticked so make sure to reserve one in advance. The tour lasts about an hour and is well worth it. Just behind the Capitol, the Library of Congress is a must-see as the interior is magnificent. Next to the Library of Congress is the Supreme Court which is a beautiful building too. It took me most of the day to see all these places and didn't have much time left. If you have time left I suggest visiting another museum before going for dinner or a night out around Dupont Circle.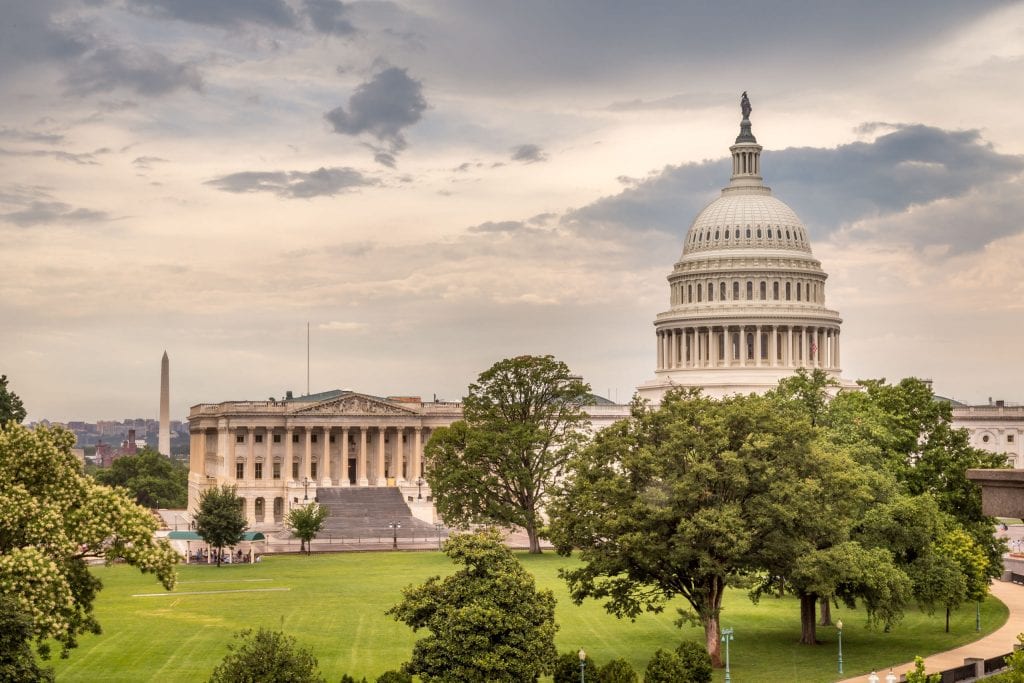 The second day in Washington DC is all about memorials, museums, politics, and a cathedral. Go in the morning first to the Washington Cathedral which is a magnificent building. Make sure to check out the window with a moon rock which is an awesome piece of art. From the Washington Cathedral get a ride to the White House from where todays walk starts.
Walk first towards the Lincoln Memorial, the Vietnam Memorial, Korean Memorial towards the Washington Memorial passing the WWII memorial. This part I saw on a Washington Photo Safari with David Luria and covered the Union Station too. He knows everything about photography AND the history! It's a great way to explore the various memorials and learn how to use your camera better. At the Union Station, there are several places to go for lunch.
Read more in the detailed Washington DC day trip reports:
USA – Best night photography spots in New York City & Washington DC including a tutorial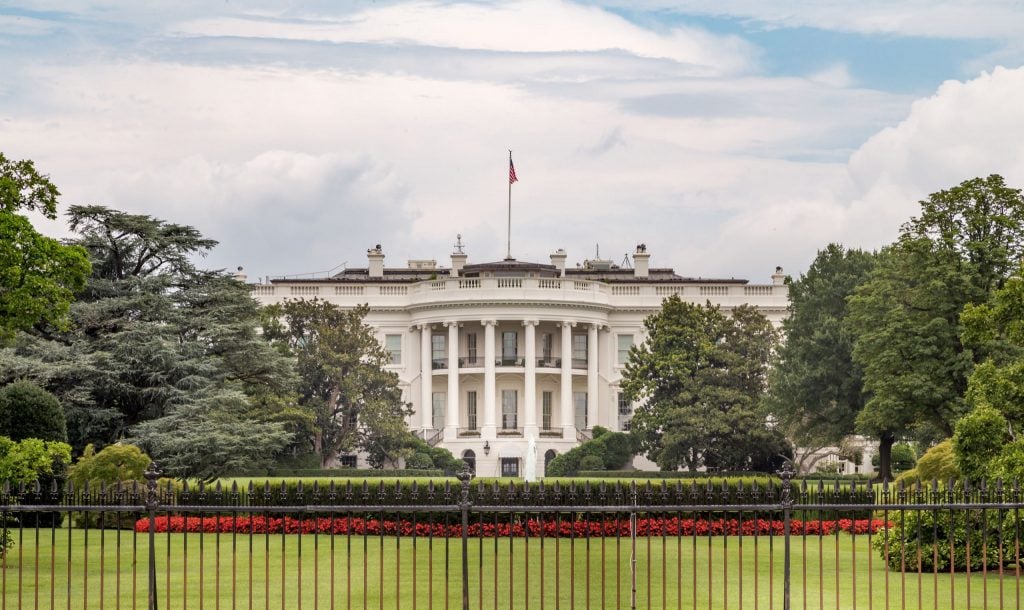 After lunch, it's time to make your way back to the Washington monument. There are various museums on the way and it totally depends on your interest where you go next. Another option is to take a ride to the Jefferson Memorial from where you'll have a straight-line view on the white house. Fill the rest of the day as per your interest. The Air & Space Museum and the National History museum were my favorites.
USA city trip itinerary day 7: Washington DC to Denver
The best way to get to Denver is by a direct flight from Washington. There are several options and it depends on your schedule which is the best time to fly. I flew in the morning as I wanted to do a beer tour later that day in Denver. It's the capital of beer with over 200 breweries! I have been told that Georgetown in Washington is a great neighborhood for a morning too, but I haven't checked it out myself.
USA city trip itinerary day 8-9: Two days in Denver
Two days are easily filled in Denver. There are various museums of which my favorites are the Denver Art Museum, Space & Natural History Museum, Clifford Museum, the Colorado History Museum, and the Museum of Contemporary Art. Information about visiting hours and other museums can be found on the website of Visit Denver. They have also an ultimate list of craft breweries, there are over 200 in Denver. If you like craft beer as I do that's a must do, walk one of the beer trails Visit Denver has prepared.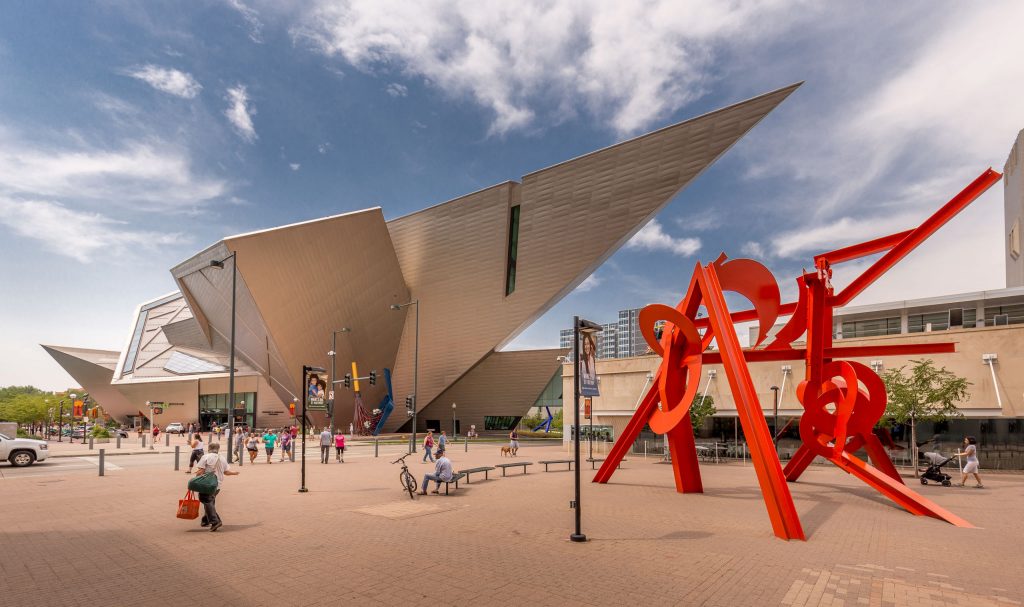 I visited 5 museums on a day and the other day I walked along the major places of interest in downtown Denver. I started at the Colorado Capitol where a photo on the Mile-High Marker is a must. Denver's nickname is the Mile-High City as it's on an elevation of 1 mile or about 1600 meters. From the Colorado Capitol, I walked along 16th Mall Street to explore downtown Denver. I ended my walk at Confluence Park, the Museum of Contemporary Art, Union Station and a last brewery named Wynkoop Brewery. In the evening, I suggest going to the RiNo district which is upcoming with lots of art boutiques, street art, eateries and not to forget breweries. What about a 50-glass taster at Epic Brewery? I finished them all together with a friend.
Read more in the detailed Denver day trip reports:
USA – 5 must-see Museums in Denver worth a visit: history, science and art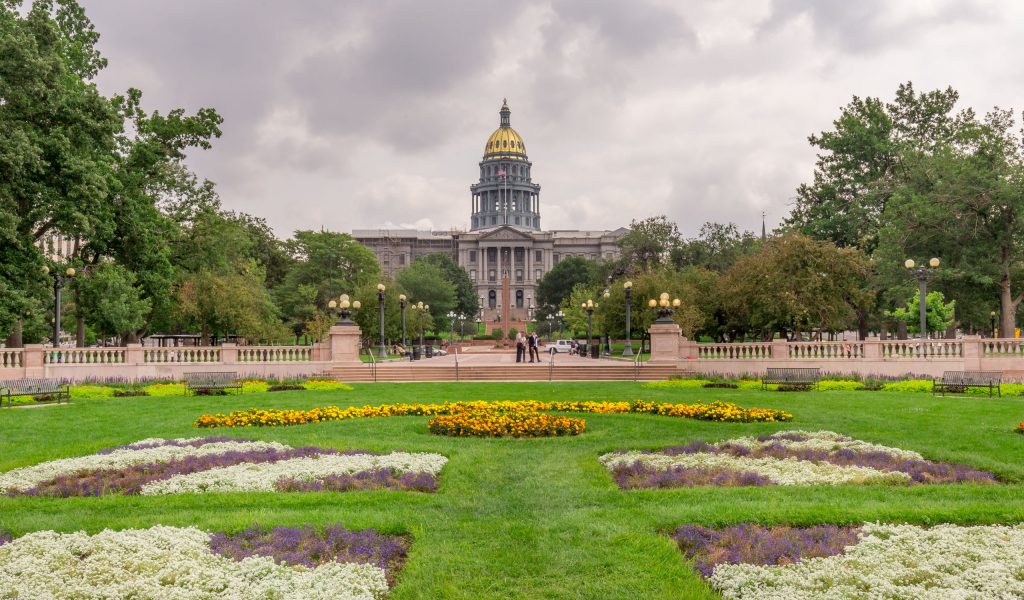 USA city trip itinerary day 10: Denver to Las Vegas
I suggest flying in the morning to Las Vegas from Denver to have the rest of the day to relax at the pool of your Las Vegas resort. Make it an easy day and go party all night in Las Vegas!
USA city trip itinerary day 11: Two days in Las Vegas
After a long night partying, I slept till the end of the morning. The good thing was that breakfast was served all day long. After lunch, I mean breakfast, I went to Fremont Street and did the Godzilla zip-line. Pretty awesome zip-line in Las Vegas. I strolled the strip till it was time for dinner but I would not party tonight as the next day I would go to the Grand Canyon.
Read more in the detailed Las Vegas day trip report:
USA – Top 5 things you must do in Las Vegas if you have a day

There are two ways to explore the Grand Canyon: West Grand Canyon and the South Rim Grand Canyon. The first is what you can do on a day trip from Las Vegas but the South Rim is the real Grand Canyon where you want to go. You need to stay overnight and that's what I did (making this itinerary 13 days) so I could make the hike down the canyon to Skeleton Point. Another option would be to go a full day to Death Valley which is more convenient as its easily explored in a day. A last option would be Zion National Park. I visited each one on my USA West Coast itinerary. It totally depends on your schedule.
Read more in the detailed Grand Canyon day trip report:
USA – Grand Canyon day hike: South Kaibab Trail to Skeleton Point
EXTEND YOUR TRIP: Want to extend your trip with nature trips to National Parks? Read my 14 days USA West Coast itinerary which is perfect to do that.

USA city trip itinerary day 12: Departure
Every trip ends and so does this one. I loved visiting New York, Washington, Denver, and Las Vegas on this itinerary. They are all completely different which makes the trip diverse and you won't get bored. Other cities I visited on other occasions are Chicago, Boston, and Los Angeles. Want to add other cultures to your trip? Read my 10 days in Yucatan (Mexico) itinerary which can be added to this city trip without problem. I will return to the USA and explore more of its cities and nature.
Stay tuned for more stories and subscribe to the newsletter or follow CTB on social media (Facebook, Twitter, Instagram including Instagram stories; on all social media you can find CTB @christravelblog) to get updated information.
Did you visit Washington, New York, Las Vegas or Denver too or do you have questions? Please leave a comment at the bottom of the page. Love to hear from you!