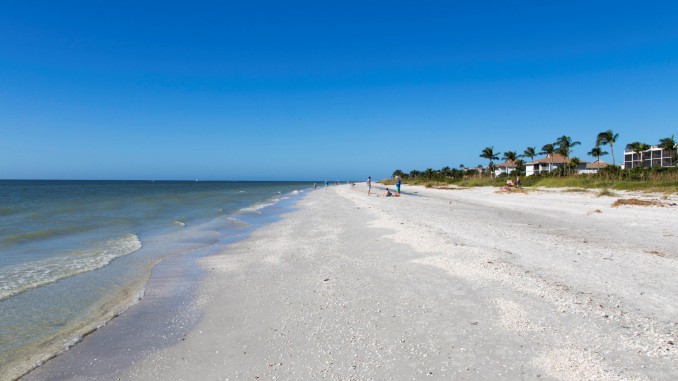 Sanibel Island in Florida is located just before the coast at Fort Myers. It is a beautiful getaway for families as it is quiet, has beautiful beaches with shells and various wildlife refuges. It is exactly why I visited during my South Florida road trip with the family. We stayed for one night at the island at the Holiday Inn and moved the next day in the evening to Fort Myers to the Crowne Plaza. Join me on a tour on this beautiful island.
Beaches at Sanibel Island
Sanibel Island is famous for its beautiful beaches with shells. The Gulf Stream carries warm water for a nice climate year round. Perfect soft sand you will not find but rather beaches full with shells. These are not annoying and the beaches are a perfect way to spend the day especially with kids as they can search for the shells. There are also parts of beaches where nature can go its course; you find more rocks there too. The eastern tip where also Sanibel City is located is a perfect spot to go wind surfing and do other water sports. Just make sure to have some insect repellant like Date with you to get rid of the no-see-ums. Yes, no see as in you don't see them. Tiny sand flies that are present and especially active if there is no breeze. Some people get stuck more as others but you only know sometime after if you are! After our tour of the island in the morning we spend the full afternoon at the beaches of our resort.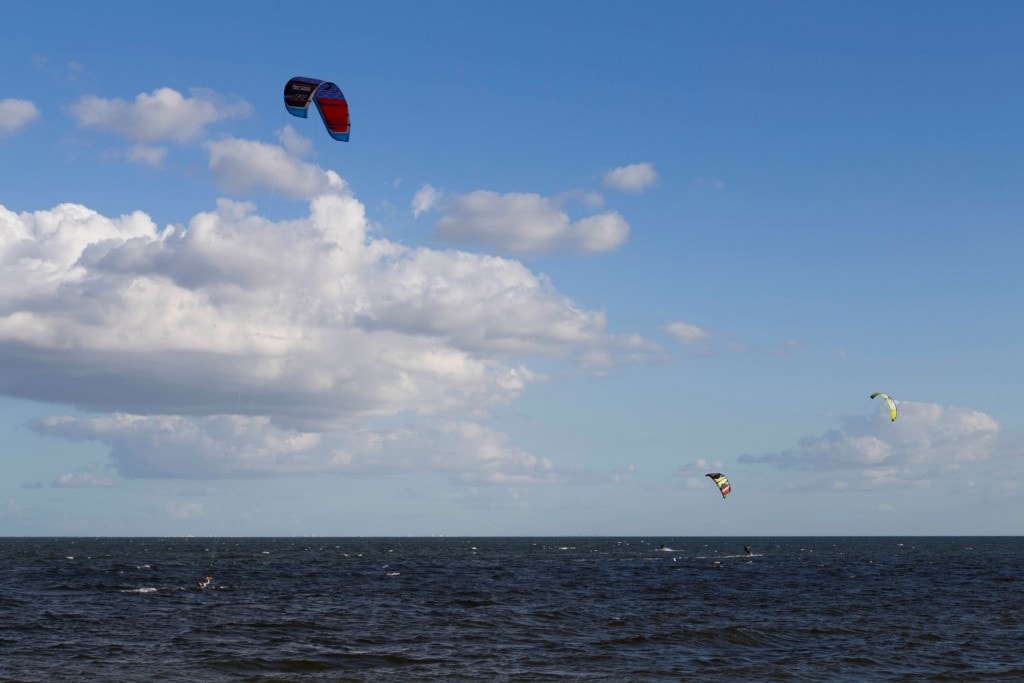 A bit of history of Sanibel Island
Sanibel Island and Captiva Island were centuries ago one big island but due to erosion became two. The islands were first inhabited by the Calusa a Native American tribe originating in South Florida. They flourished on the island until the Europeans arrived. Trade began on the island with its harbor constructed in the mid-18th century. A lighthouse however followed over a century later close to the end of the 19th century. It is located at the east of the island where now Sanibel City is located. During the day it is open for visitors to see. In 1963 the first causeway was opened to the mainland which was upgraded twice since then. The island has a lot of building regulations and you won't find any big fast food chains or hotels there. More than 50% of Sanibel Island is nature reserve of which the J. N. "Ding" Darling National Wildlife Refuge is the most important which we visited in the morning of our day on Sanibel Island.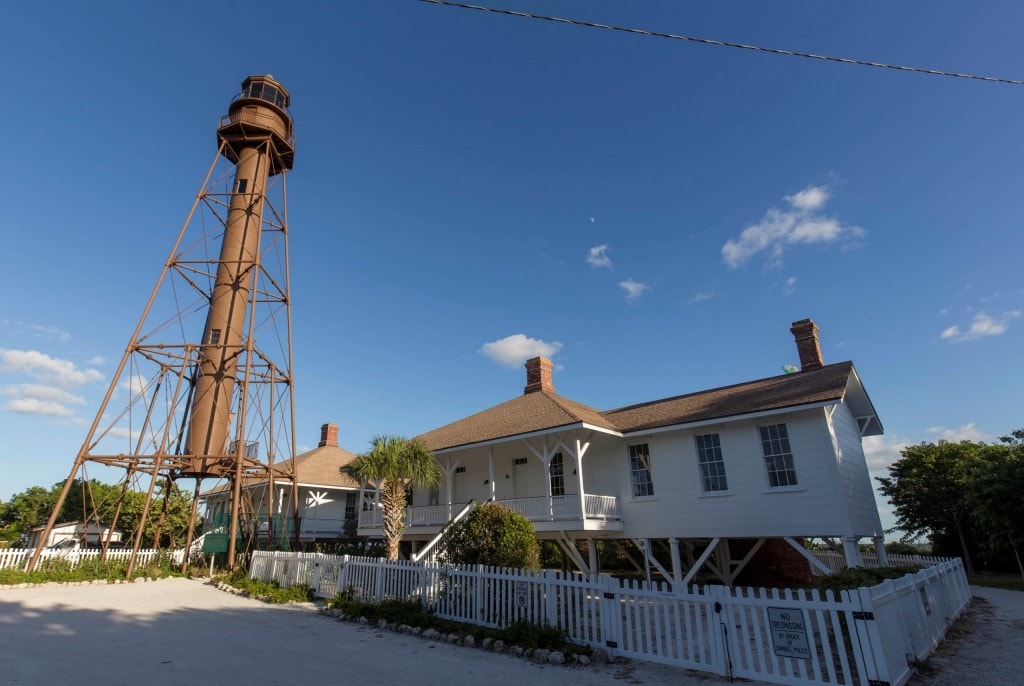 The J. N. "Ding" Darling National Wildlife Refuge
We visited Sanibel Island just one full day so we opted to explore the island by car. After breakfast we started a drive through the J.N. "Ding" Darling National Wildlife Refuge park which is a large nature park covering a big part of the island. You find here beautiful wildlife including a huge variety of birds. Make sure you have a 300mm or bigger telelens with you to get them correctly on the photo!
The parks' road is one direction only and there are places to stop at various small trails or lookout posts. There are also some biking trails in case you have more time to explore the island. Large lakes with dense mangroves around it make up most of the park. At the mangrove trails you will find birds, crabs and even snakes. The trails are small but due to the high amount of different wildlife they take up quite some time.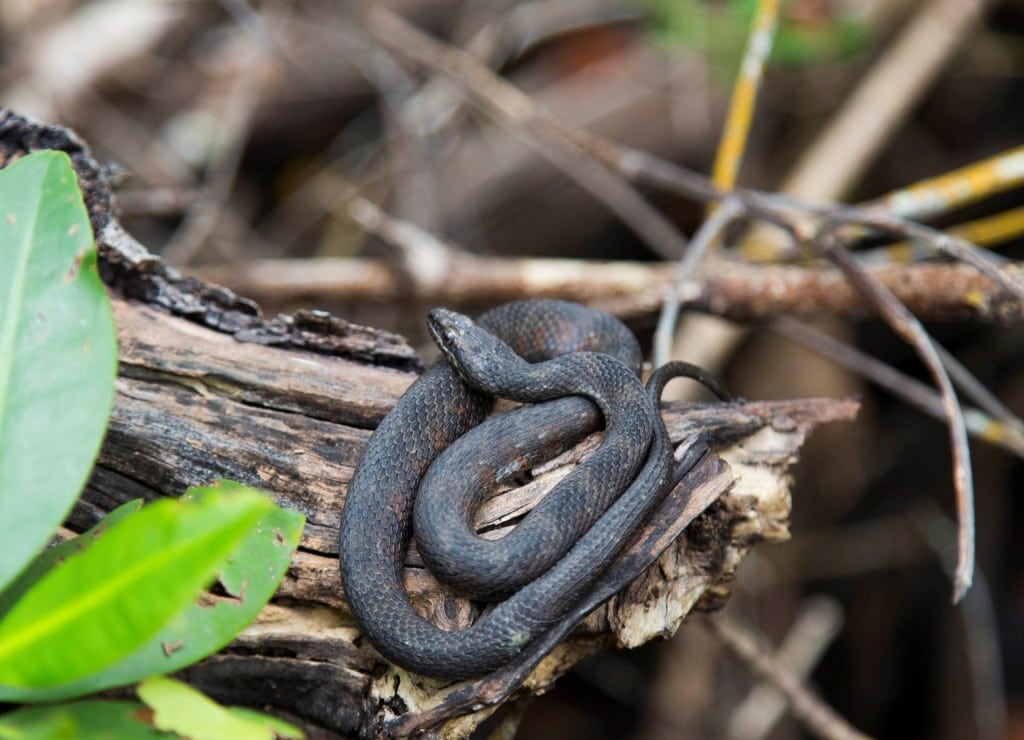 We spend lots of time looking for alligators but could not find any until we drove the last small part and just next to a small pool there was a huge one. In the previous days we saw some at the Everglades National Park but this one was really huge and even a bit active keeping a good eye on the spectators. It's a bit scary even to stand eye in eye with an alligator just 3 or 4 meters away!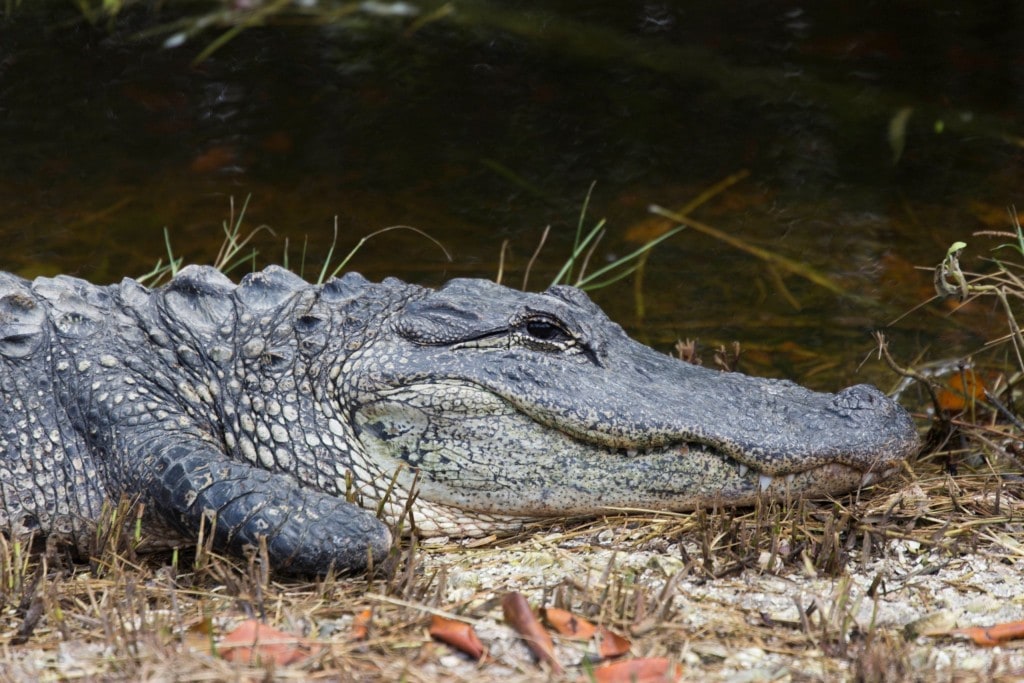 We exited the park and continued our drive towards Captiva Island; the smaller island just North West of Sanibel Island. Along the road there are huge mansions; probably holiday houses of the rich. It was around lunch time when we arrived to the main area of Captiva Island and we finally found a restaurant that was open: Doc Ford's Rum Bar & Grill. It was low season so many places where closed or we were looking in the wrong place but this restaurant I can highly recommend. We had a delicious meal. After lunch we did a small last walk through a mangrove forest before we headed back to our hotel for an afternoon full of beach time.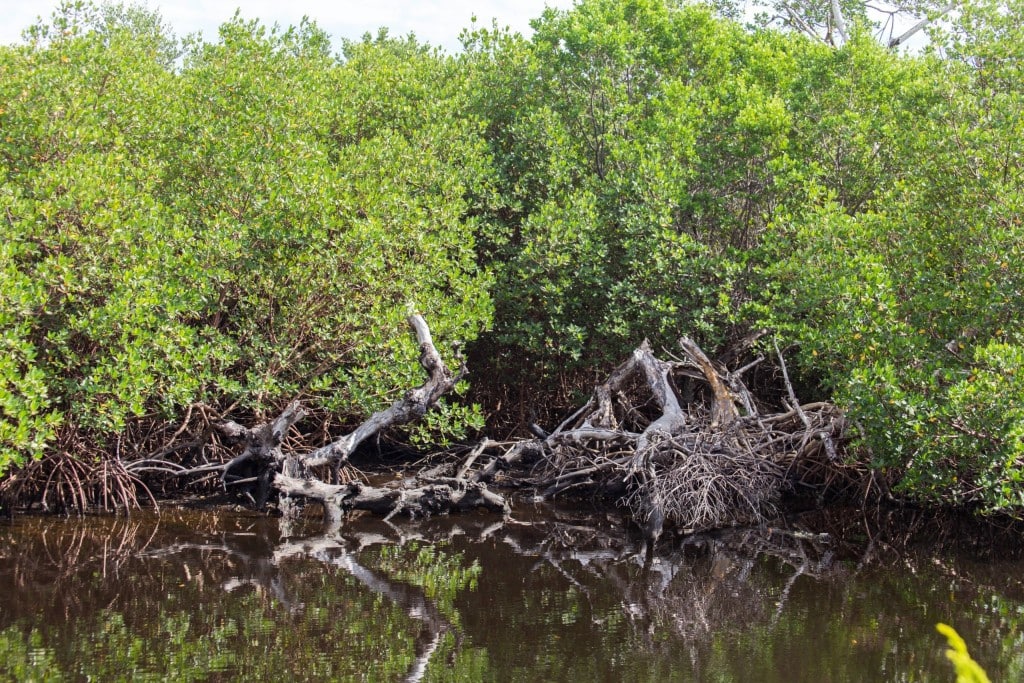 Sanibel Island is small and a perfect place to do watersports, hiking or biking. With beautiful nature reserves and beaches there is enough to do for even several days. We continued our South Florida road trip after a day towards Fort Myers and onwards to the Everglades Shark Valley.
Stay tuned for more stories and subscribe to the newsletter or follow CTB on social media (Facebook, Twitter, Instagram including Instagram stories; on all social media you can find CTB @christravelblog) to get updated information.
Did you visit Sanibel Island too or do you have questions? Please leave a comment at the bottom of the page. Love to hear from you!
Gallery of Sanibel Island
Click an image for a full screen gallery of more photos taken during this trip. If you like to use any photo for commercial, private or editorial use please contact first for permission and/or pricing.