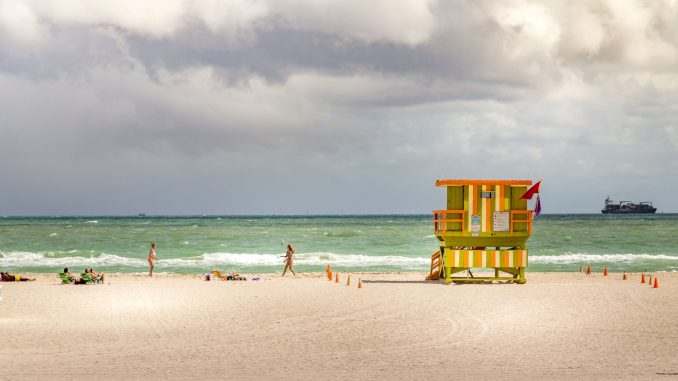 Miami was the start and end point of a short 7 day road trip through Southern Florida. The trip mainly concentrated on the Keys and the Everglades. At the end I spend two nights at the Crowne Plaza Hollywood Beach leaving one day to go see Miami. This is not enough time to explore all the neighborhoods and see all the museums but enough to see Miami South Beach. Join me on a walk through the Miami South Beach area.
Lincoln Road Mall
I parked my car at the 1111 Lincoln Road parking garage. Why this garage you might think? If you like architecture then this is an interesting building. It looks like a house of cards and gives nice views over Miami South Beach. It was designed by a Swiss renowded architect firm. From there I walked via the Lincoln Road Mall towards the beach. This road is a nice place to shop and have something to drink and watch people. With the release of the new iPhone 6S during my visit I had to buy one. It wasn't available yet in the Netherlands.

Miami Beach Board Walk
I continued my morning walk over the Miami Beach Boardwalk heading south which runs between the beach and Ocean Drive. The boardwalk starts as a real boardwalk made out of wood. It continues south as a concrete path also ideal for skating. It was windy, like during the days on the Keys it was also very windy in Miami. As I was with my family I left it up to them if they wanted to swim and use the beach or finish quick and enjoy the hotel pool. They choose the latter. I was happy with that as sand is not my thing. After the beach I took my family for a short walk back along Ocean Drive.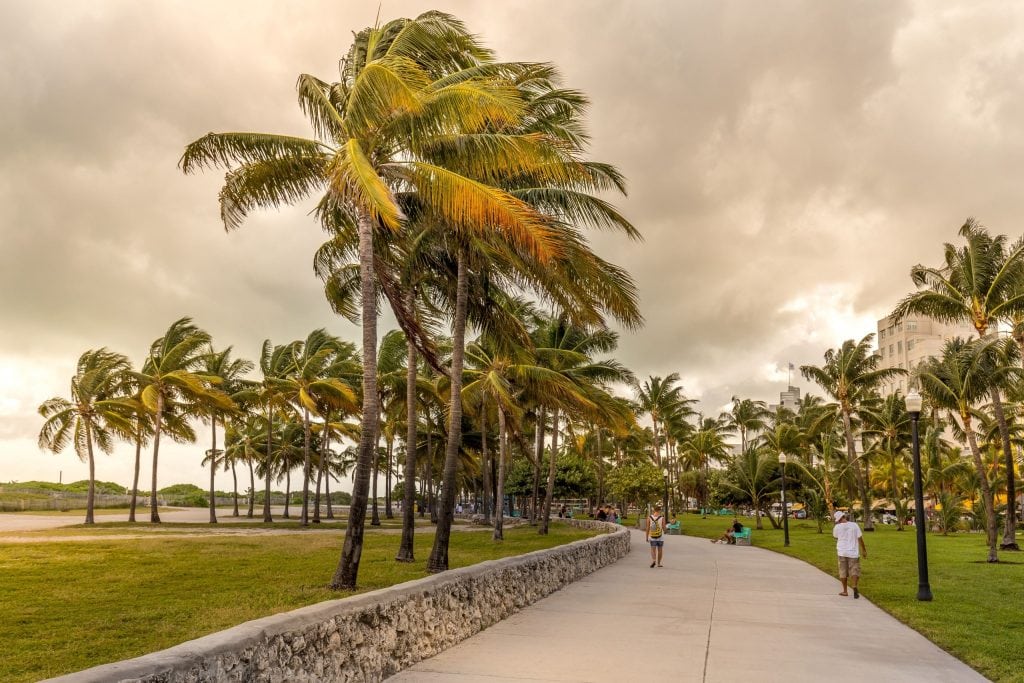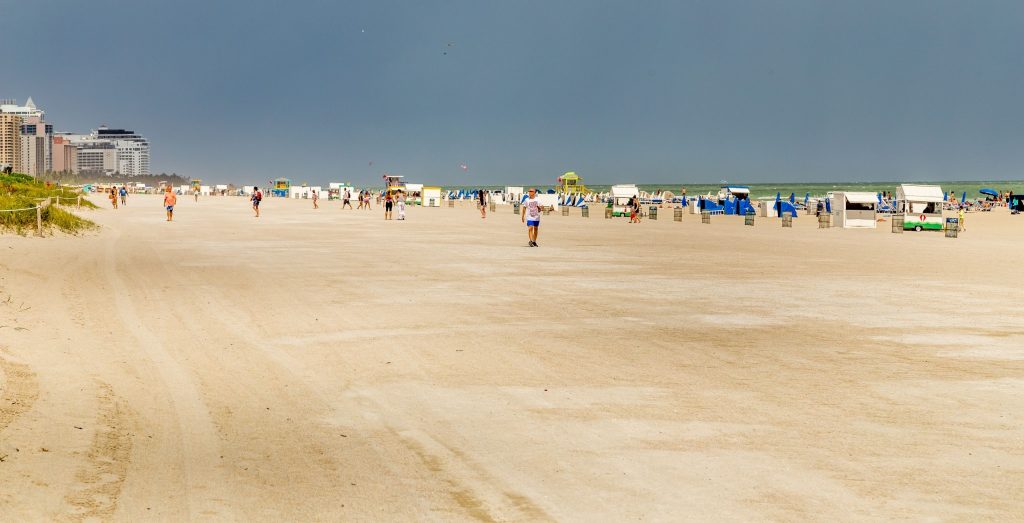 Ocean Drive is lined with beautiful art-deco buildings housing restaurants and hotels. As it was already 1 or 2 PM when I decided it was time to have some lunch before returning. It's a great spot to watch people walking by but also drivers, mainly men, showing off in their expensive cars. After lunch it was time to go back to the Crowne Plaza Hollywood Beach hotel.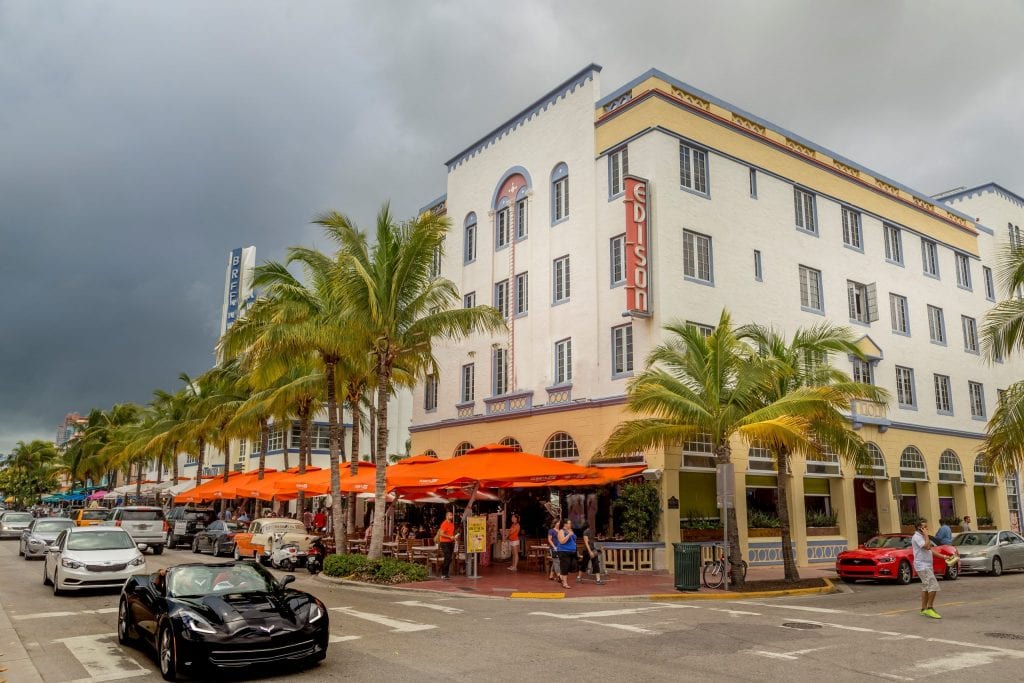 What else to do in Miami?
Miami Beach is just a small part of Miami. There is a lot more to do. The next day I took my family for a drive through the Little Havana and Little Haiti neighborhoods. Another interesting trip to do is to go on a boat tour and watch the villas of the rich and famous. I'm not so much into that so I decided not to go on such a tour.
Miami was my starting & end point of the South Florida road trip. From there it's also easy to explore the Everglades, the Florida Keys or continue to Sanibel Island. These are all great places in Southern Florida. As for Miami I haven't seen all places of interest yet and must return one day in the future.
Stay tuned for more stories and subscribe to the newsletter or follow CTB on social media (Facebook, Twitter, Instagram including Instagram stories; on all social media you can find CTB @christravelblog) to get updated information.
Did you visit Miami too or do you have questions? Please leave a comment at the bottom of the page. Love to hear from you!
Gallery Miami
Click an image for a full screen gallery of more photos taken during this trip. If you like to use any photo for commercial, private or editorial use please contact first for permission and/or pricing.