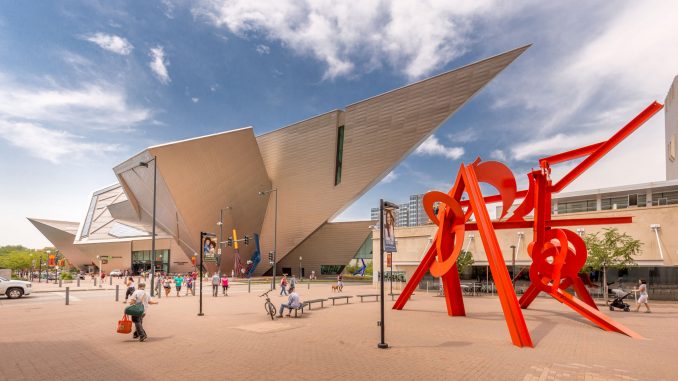 Denver is the capital of Colorado state and called the Mile High City as it's located on an altitude of a mile. Denver is growing fast from a cowboy and mining town into a modern cosmopolitan city. There is a large vibrant art and festival scene with free festivals weekly. Denver is home to dozens of museums which, of course, I couldn't visit all during my 3 days in Denver. I did choose 5 which, I think, are must-see museums in Denver. Whatever your interest is these are simply a must as they show local art, history, and modern art too.
I recommend buying the Mile High Culture Pass at just 30 USD (valid 3 days) to save on entrance fees. This pass gives entrance to 4 out of the 5 museums in this list and a lot more too! See the website of the Mile High Culture Pass to find out what's included. I didn't have time for the Denver Zoo or the Botanical Gardens myself but would have loved to see those too. Next time! One thing is sure there's a lot of culture going on in Denver and by visiting these 5 must-see museums in Denver you'll have a great time for sure.
Museums in Denver: History Colorado Center
The History Colorado Center is one of the first museums in Denver I suggest visiting. It's great for all ages too as they have lots of interactive exhibits that teach the kids in an enjoyable way. The museum is located in Denver's Golden Triangle Museum District and just opened in 2012 to bring a new way for visitors to learn about Colorado's history. Exhibitions change over time but I'm sure any new exhibitions will be as good as the ones I saw.

I in particular liked the exhibition telling about the mining activities in Colorado but also the life size bison was awesome to see. Another part that intrigued me were the Colorado Stories which tell stories from various communities throughout the state. The exhibition on pre-historic Colorado was also great as it shows how the state changed throughout time. If you take your time and go see the temporarily exhibitions too you'll easily spend several hours at the museum. The History Colorado Center is, in my opinion, the number one museum in Denver to go to. Who doesn't want to know about the history of the place you're visiting?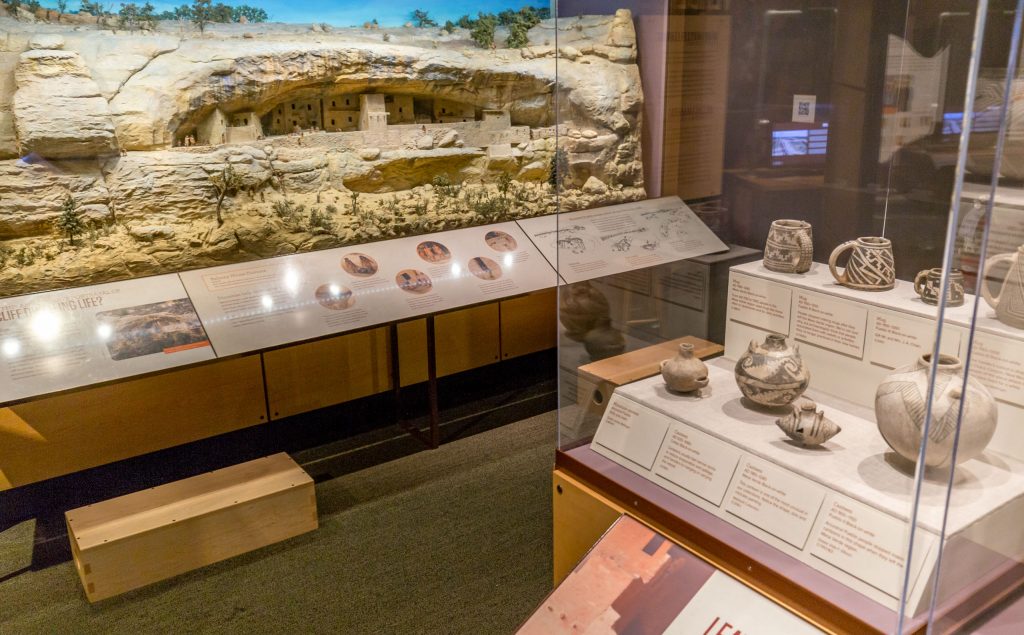 Museums in Denver: Denver Art Museum
Second on my 5 must-see museums in Denver is the Denver Art Museum which is also located in Denver's Golden Triangle Museum District. It consists of two buildings connected by a bridge and to explore each single floor in depth you do need a day. The Denver Art Museum has a permanent collection but also various temporal exhibitions. I decided to quickly walk through parts of the exhibitions and take my time on some that I was most interested in.
Don't get me wrong that I didn't want to see all but I simply didn't have the time. The other fact is that some areas of the collections are from around the world and I prefer to see similar items locally. Most interesting for me were the collections of Pre-Columbian Art, American Indian Art, Spanish Colonial Art, and the Western American Art. These are all "local" items and for me as European the most interesting to see. Asian art for example I'll see when I'm in Asia which is several times a year. In any case the Denver Art Museum is one of the most important museums in Denver and one I highly recommend.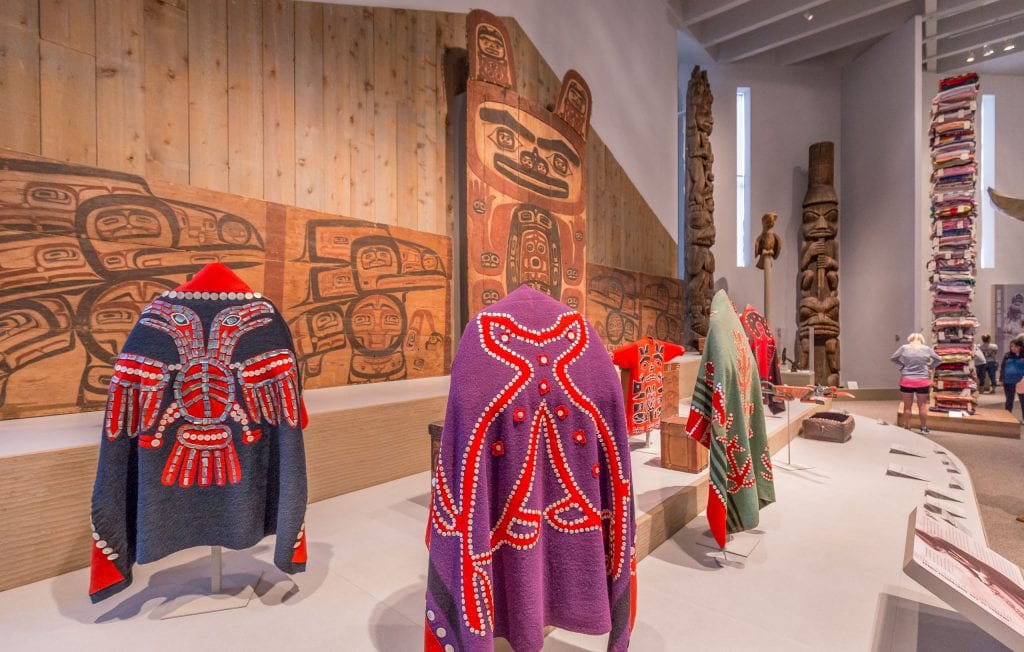 Museums in Denver: Museum of Contemporary Art Denver
Museum of Contemporary Art Denver is in downtown Denver and has a total of 3 floors. It's not a huge museum and you'll probably finish in 1-2 hours. Their exhibitions rotate and when I visited with my son there was an exhibition with photographs of Ryan McGinley. My son is 14 and if you have kids you know they are on their phone and tablets all the time. When I visited the Museum of Contemporary Art Denver I knew he did watch the art too. At some point he said "Dad, I really don't want to see this and for sure not with you". Reason: the photographs were quite sexual explicit.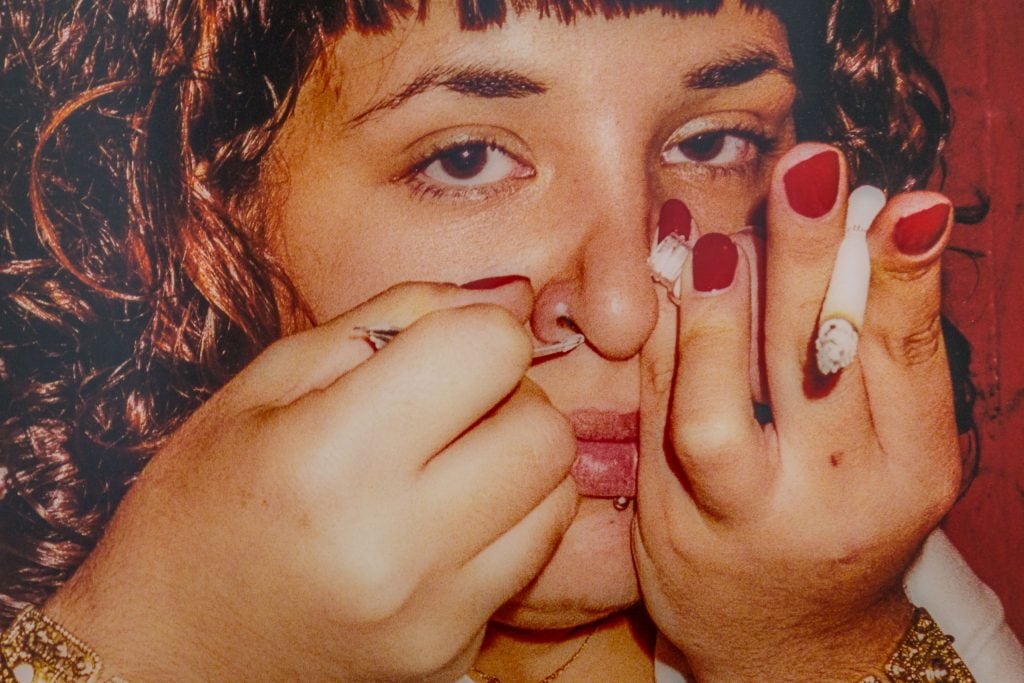 I did had fun with him and I did like the exhibits. It's different art as I had seen in the other museums but it's as interesting for sure. I must admit that you either love it or hate it but do go to the Museum of Contemporary Art Denver to find out if you like contemporary modern art! Their exhibitions rotate so you'll probably won't see the same as I did. It's a museum in Denver that for sure deserves a visit.
Museums in Denver: Denver Museum of Nature & Science
The Denver Museum of Nature & Science is in City Park where you'll also find the zoo. If you're with kids I recommend combining the two in a full day trip. City Park is also a nice place to relax and wander around and enjoy sunset. Do bring a telephone lens if you plan to photograph Denver's skyline from the museum. It's the best spot to do that, but unfortunately I was only with a wide-angle lens which I normally use inside museums. The place is huge, so plan your time carefully.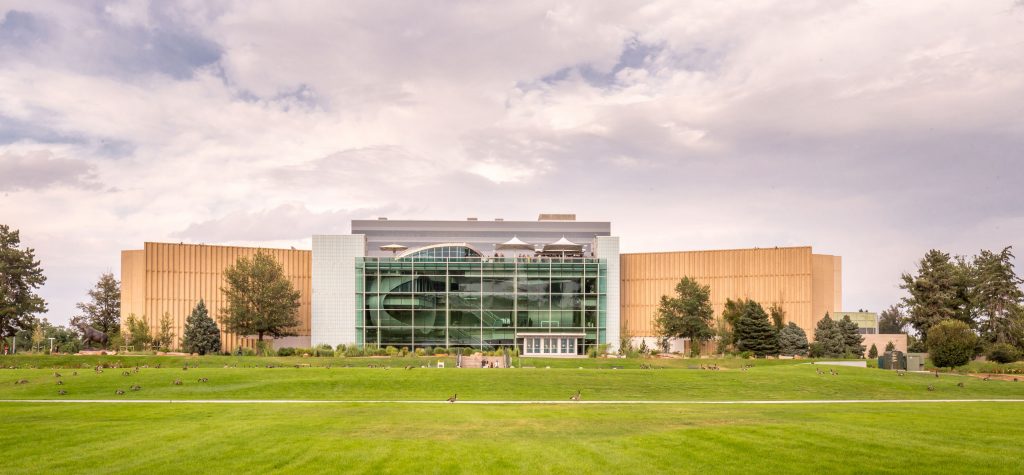 The most interesting parts of the museum for me were the Prehistoric Journey Exhibition, Expedition Health, and the Space Odyssey. My son who was travelling with me enjoyed the Gems & Minerals too. The Egyptian Mummies are awesome too but I visited the Egyptian Museum in Cairo two years back which has much more interesting artifacts. The Denver Museum of Nature & Science really deserves its place on this top 5 must-see museums in Denver list!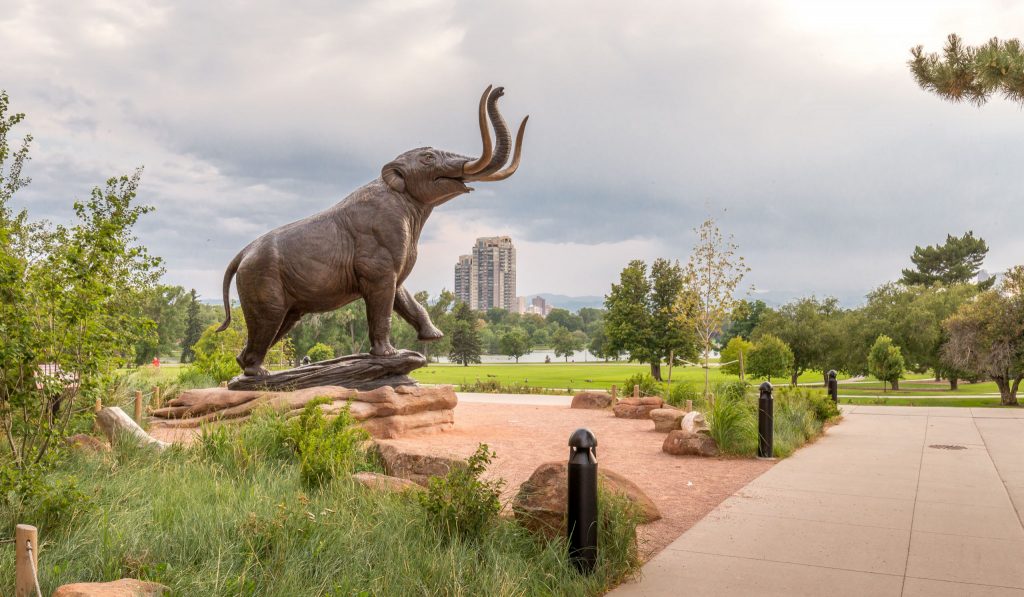 Museums in Denver: Clyfford Still Museum
The Clyfford Still Museum is another museum in Denver's Golden Triangle Museum District. It's dedicated to one artist only and that's Clyfford Still as the name says. He is one of the greatest innovators of modern art and was one of the first generation of abstract expressionists. This art form is all about abstract forms and large canvasses. You either love it or hate it. The museum isn't that large and should take 1-2 hours to visit. Because Clyfford Still was so important his museum is a must-see museum in Denver for sure.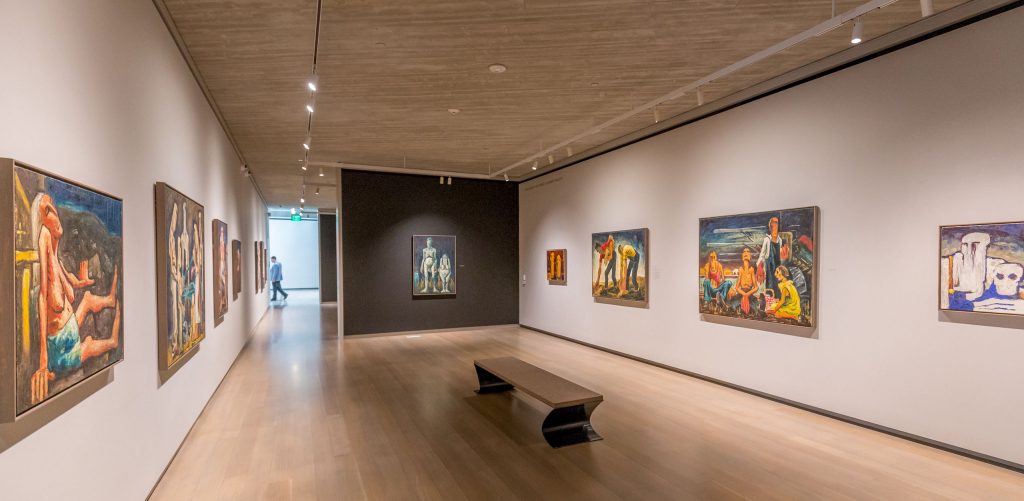 If you plan a trip to the Mile High City then make sure to plan a day or two to roam its many museums. The top 5 must-see museums in Denver in this list are, in my opinion, the 5 most important ones to visit. There are however dozens of other museums to visit too and it all depends your interest which you like. If you're not into museums at all then go explore some of the neighborhoods or sample craft beer all day long. My visit was limited to just a few days as I had a road trip in Yucatan Mexico planned next. I had a great time visiting these museums in Denver and hope to return to explore more.
Stay tuned for more stories and subscribe to the newsletter or follow CTB on social media (Facebook, Twitter, Instagram including Instagram stories; on all social media you can find CTB @christravelblog) to get updated information.
Did you visit Denver too or do you have questions? Please leave a comment at the bottom of the page. Love to hear from you!
Gallery Museums in Denver
Click an image for a full screen gallery of more photos taken during this trip. If you like to use any photo for commercial, private or editorial use please contact first for permission and/or pricing.