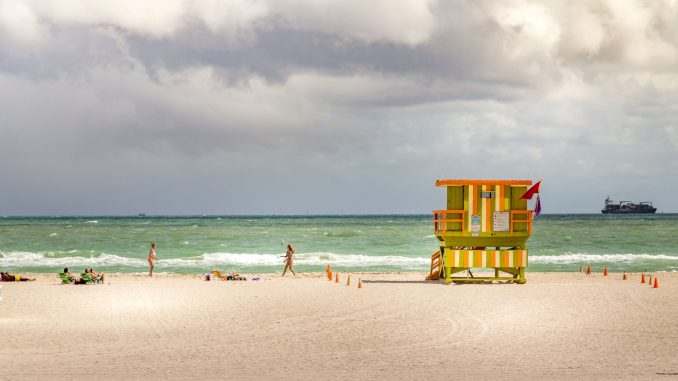 South Florida, United States, isn't a long flight from Europe and a perfect get-away for 7 full days of road tripping. Two days of flying makes it a full week with two weekends. I was able to purchase business class tickets for just about 400 euro each person from Europe to Miami. How? Read my tips about booking cheaper business class flight tickets. I departed on a Friday evening and arrived Saturday evening in Miami. Join me on a road trip through South Florida. You will see the Everglades, the Keys, Sanibel Island and of course Miami.
Day 1 – The Everglades main road
Early morning, I departed from my hotel near the airport of Miami. Today I would explore 7 trails along the main road of the Everglades. These trails are the best way to explore the Everglades as they show all of the different eco-systems. To get a good understanding of this UNESCO World Heritage Site I suggest to walk each one. They vary in length of just 300 meters up to a maximum of 2 kilometers. Enter the Everglades National Park at the Ernest Coe Visitors Center. From there just follow the signs to each hiking trail. In order from entrance to the end at Flamingo Visitors Center: Anhinga & Gumbo Limbo Trail, Three-in-one Hiking Trail, Pinelands Trail, Pa-hay-okee Trail, Mahogany Hammock Trail and the West Lake Trail. If you walk each one you will have a great day in the Everglades after which I recommend to stay in Homestead for the night. It's cheaper compared to the hotels on the Keys.
Read my full day trip report including background information:
USA – The Everglades main road: 7 trails through different eco-systems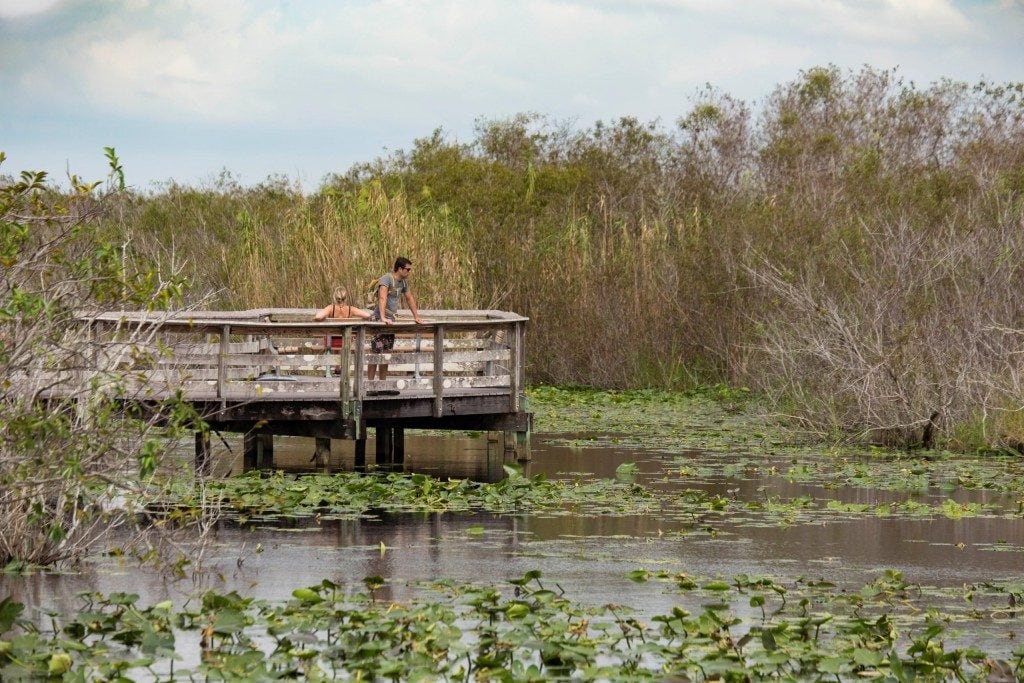 Day 2 – The South Florida Keys part 1
The Florida Keys are known for their beaches and beautiful marine life. I planned actually one day more at the Keys to go snorkling but due to hard winds the water was unclear. I changed the itinerary with a stop on Sanibel Island instead. The first place of interest is at the John Pennekamp Coral Reef Park. It's most famous for its marine life but as I decided to skip that part I just had two small trails left to walk; which are worth the visit too. If you like shooting guns I recommend to visit Kiffney's Firearms Indoor Range. I loved it and my kids who were travelling with me too. A visit to the Keys is not without trying Key Lime Pie. Mrs. Mac's Kitchen is the best choice; I had a big piece there after lunch. Actually the pie alone would have been enough! My next stop was Pigeon Key; I walked 3.5 kilometers over the old seven-mile bridge to Pigeon Key. Back too 🙁 It was very windy but it was a nice hike up and down. I continued to Key West where I would spend the night.
Read my full day trip report including background information:
USA – The Florida Keys: Pennekamp Park, Pigeon Key, shooting and the best key lime pie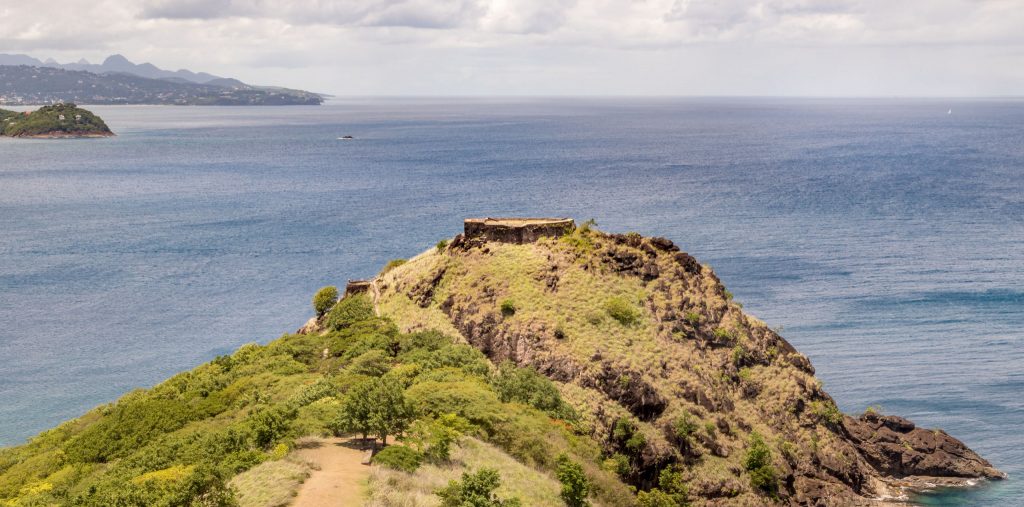 Day 3 – The Keys part 2
In Key West, which is the most southern city of the United States, I planned just over half a day. In the morning I did a city walk towards the small white house, the lighthouse, Hemmingstone's house, the most southern point and a bit crisscross through town. As I wrote the weather was not good for snorkling so my day to Dry Tortugas National Park was cancelled. The price to go there is very steep and without being able to see anything in the water I found it simply to expensive. Just after lunch I drove to Bahia Honda Beach for a quick stop to see the most beautiful beach of the Keys. It wasn't real swimming weather so after half an hour I started the long drive to Sanibel Island to spend the night there.
Read my full day trip report including background information:
USA – The Florida Keys II: Bahia Honda Beach & Key West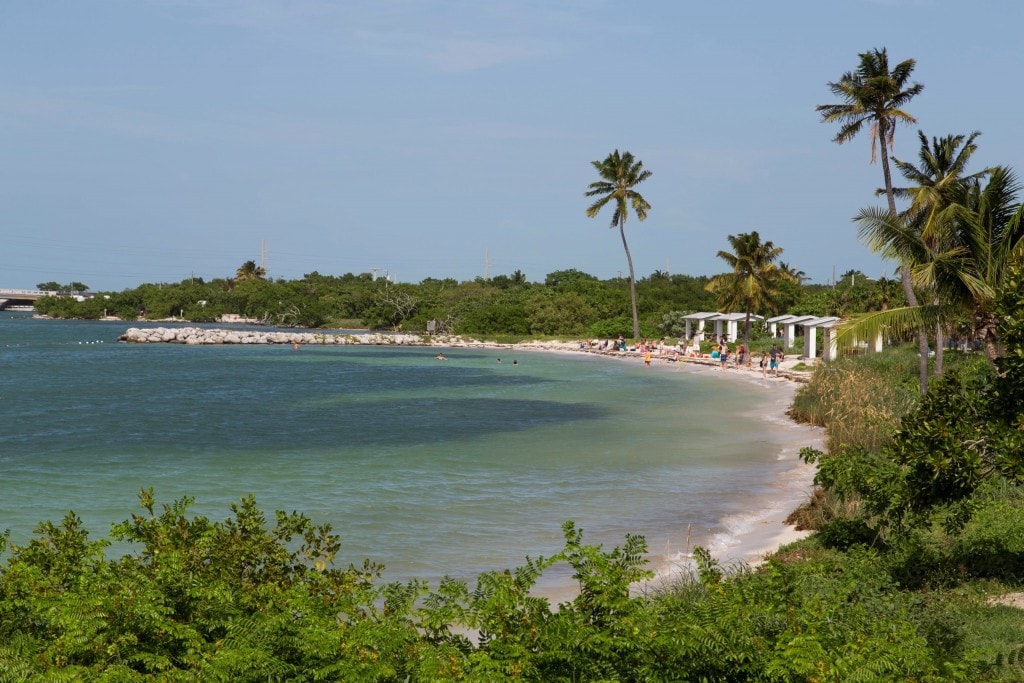 Day 4 – Sanibel Island
Sanibel Island is just off the coast at Fort Myers. I went there for two reasons: a bit of pool/beach time (especially for the kids) and to spot wildlife. Actually three things: I had a quick look at the old light house too. In the morning I drove through The J. N. "Ding" Darling National Wildlife Refuge. There are various points to park the car and a few trails to walk. I saw quite some birds, alligators, insects and other marine life. It's a beautiful drive which, with all the stops, quickly takes 3-4 hours. The rest of the day I spend at the hotel pool and beach. Before I drove to the next hotel in Fort Myers, the Crowne Plaza Fort Myers, I made a quick stop at the old lighthouse.
Read my full day trip report including background information:
USA – Beautiful white beaches and wildlife at Sanibel Island in Florida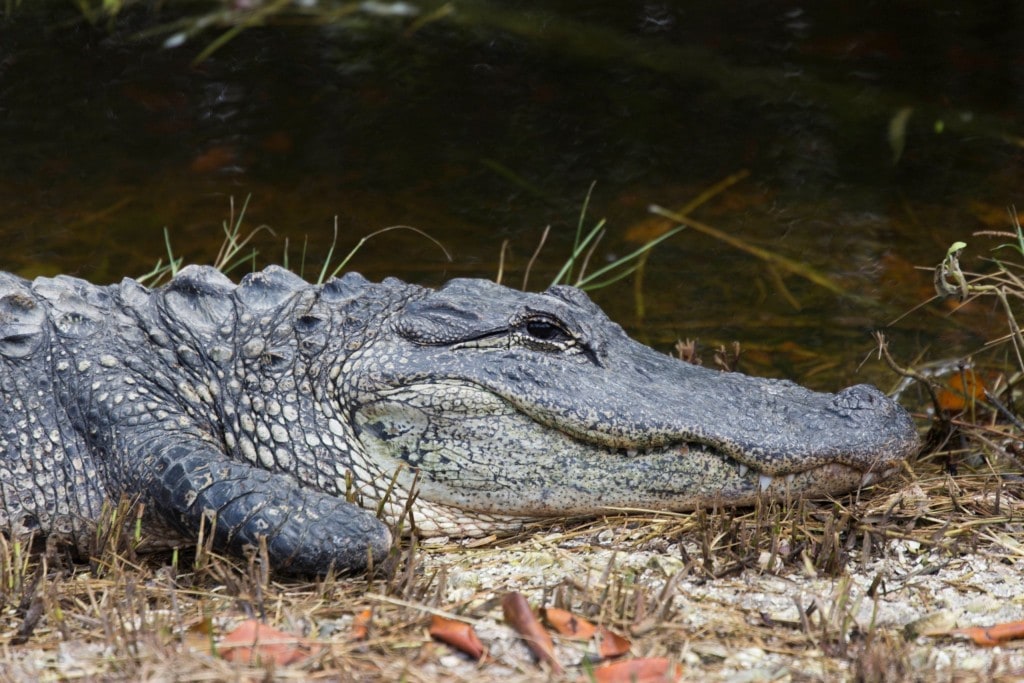 Day 5 – The Everglades part 2
Today it was time to drive back to Miami from Fort Myers over Highway 41. Halfway is the second place for a great Everglades tour and along this road you can do also the famous fan boat races. A beautiful tour to do on a bike, which can be rented at the visitor's center, is at Shark Valley. Take the bike on the 10-kilometer road towards the watch tower which gives beautiful views over the Everglades. The manmade canal next to the road has a diversity of wildlife including many alligators. From the watch tower it's, of course, another 10 kilometers back over a winding road through the grasslands. Make sure you bring enough water as there are no shops along the trail. After the Shark Valley trail it was time for some action: a fan boat tour. I recommend doing this at Buffalo Tiger Air Boat Tours. This is an awesome experience! Do you see the speed in the photo below? In the afternoon I continued to the last hotel at Hollywood Beach just north of Miami.
Read my full day trip report including background information:
USA – Exploring the Everglades Shark Valley wildlife by bike & air boat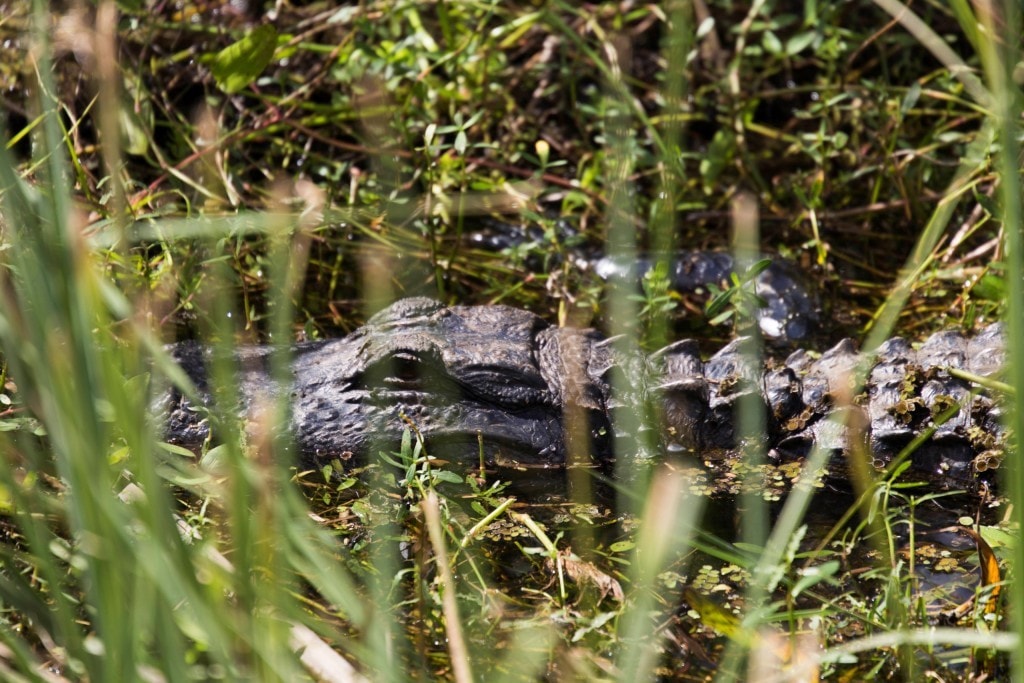 Day 6 – Miami Beach
After a late breakfast at the Crowne Plaza Hollywood Beach Hotel I drove towards Miami Beach. I suggest parking at 1111 Lincoln Road parking garage. It's famous because of its architecture. The Lincoln Mall Road gives access to the Miami South Beach boardwalk. Walk along the boardwalk until the end of Ocean Drive; then continue back over Ocean Drive. A great place to have lunch. I prefer swimming pools, not beaches, so I drove back to my hotel to just relax at the end of the trip.
Read my full day trip report including background information:
USA – A day exploring Miami South Beach during a Florida road trip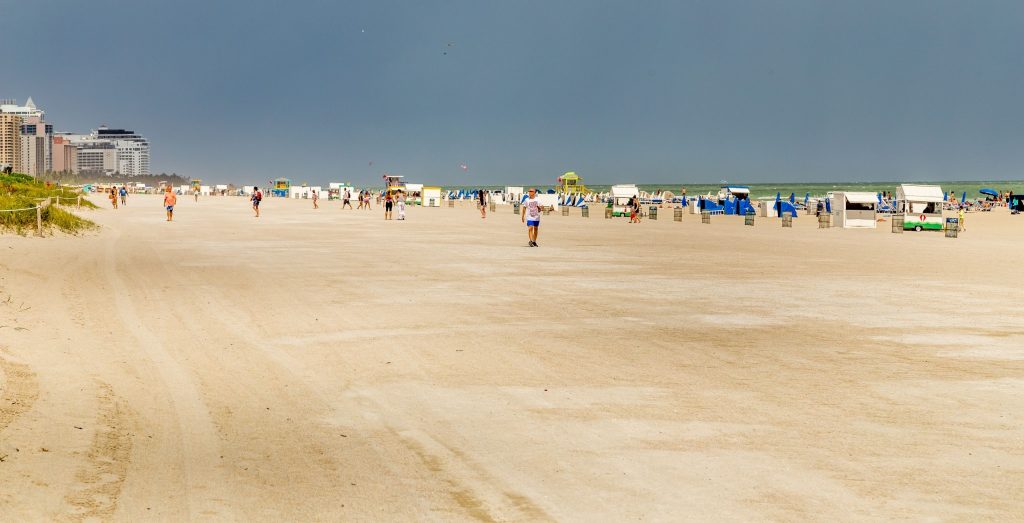 Day 7 – Hotel Pool Time and departure
Time to return return home. The flight was only in the evening so I requested a late check out at the Crowne Plaza Hollywood Beach Hotel which was no problem. I just relaxed until I had to go. Other places of interest are Little Haiti and Little Havana which I did drive through. A great boat tour, in case you like such things, is to go see the houses of the rich and famous.
My week was over. It was well worth the time and money spend. Did I say money? I think 400 euro for a business class flight is nothing. If you like to fly cheaper too make sure to read my tips on cheaper business class flights. I visit the United States at least once a year, so stay tuned for more stories from Florida, California, Arizona, Nevada or Utah. These I will visit soon.
Stay tuned for more stories and subscribe to the newsletter or follow CTB on social media (Facebook, Twitter, Instagram including Instagram stories; on all social media you can find CTB @christravelblog) to get updated information.
Did you visit South Florida too or do you have questions? Please leave a comment at the bottom of the page. Love to hear from you!