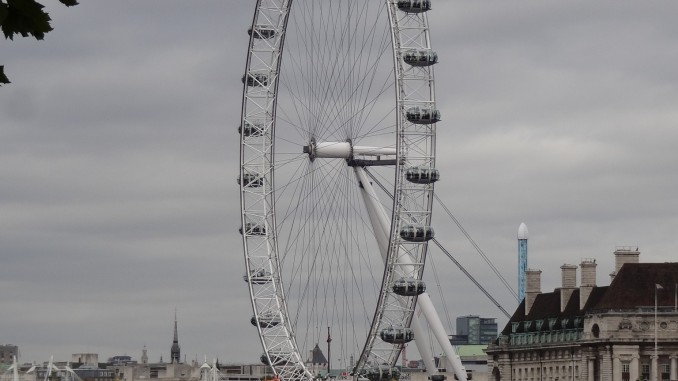 #TBT [ThrowBackThursday] week 23 of 2015. This week, something I remember from my visit to the United Kingdom, 1 of the 52 countries I visited prior to 2015.
United Kingdom – Literature & gin tonics
The United Kingdom has never been high on my bucket list. During the 5th year of my high school there were trips to various places in Europe and I made sure I was not on the trip to London, but to Prague. In our family we always make jokes that anything over there you can learn from literature, you do not have to go there. Is it true? The weather, it seems to be bad weather all the time. This is not really inviting for a great trip either. So why did I go? Business was calling! I was lucky and had great weather and the best gin & tonics. Was it the best trip ever? For business it was pretty good, but did not see a lot.
I will go back one day and explore the United Kingdom, or maybe I will do it from literature while enjoying a great gin & tonic. It did not go up on my bucket list, but one day, who knows what will happen!
Curious what I did more in London? Read it here.
Stay tuned for more stories and subscribe to the newsletter or follow CTB on social media (Facebook, Twitter, Instagram including Instagram stories; on all social media you can find CTB @christravelblog) to get updated information.
Did you visit London too or do you have questions? Please leave a comment at the bottom of the page. Love to hear from you!