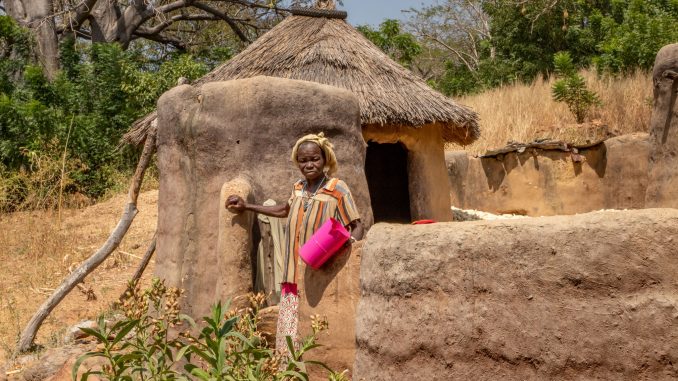 Togo is a tiny country in west Africa and probably not the first destination in Africa most people would choose. I had Togo on my radar since I did a two-week road trip in Benin late 2019. Due to the pandemic, it took three years to finally visit, and Togo did surprise me. It has similarities to Benin but it's also completely different. In this 10-day Togo itinerary I take you from south to north and east to west. I have pieced together the most efficient itinerary, but I will advice where you can add time to relax and do nothing. Enjoy Togo!
Planning a Togo road trip itinerary
To make an efficient road trip and not loose time so that you can see everything you need to do some planning. I'll list the basics which should be enough to have a great and smooth trip.
Flights to Lomé
There are various local flights from neighbouring countries to Togo but intercontinentally the choice is limited. Best options are Brussels Airlines, Air France or Kenya Airways. One expert tip: Check also the business class fare. When I went it was just 200€ more with Brussels Airlines and so much more comfortable. Once you arrive at the airport exchange money as it's most easy there and rates are good.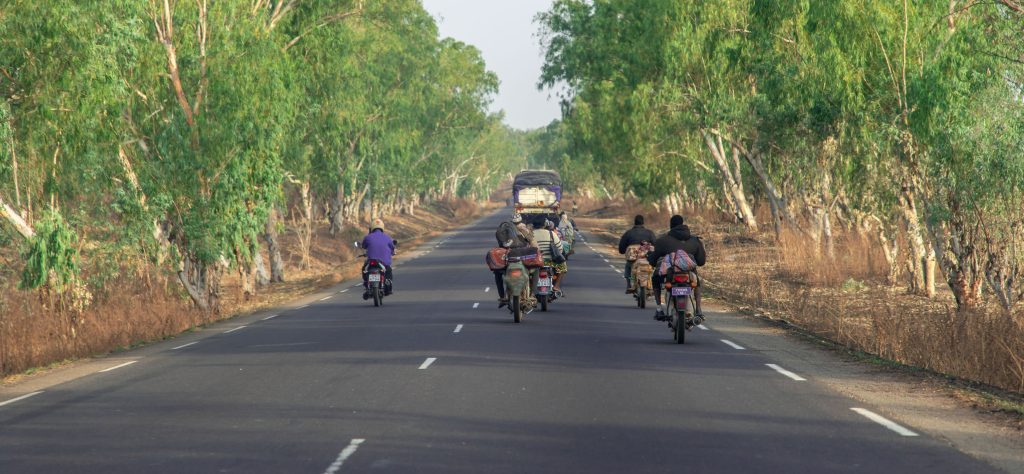 How to get a Togo visa
Togo has an e-visa system for many nationalities. Make sure to use the official Togo e-visa site. If you cannot take one there is no other options as to get one from an embassy.
Getting around Togo
Togo is a small country but getting from the capital Lomé to the far north is a 15-17 hour drive. I highly recommend contacting Romain (contact me for his WhatsApp number) who I used to drive me around Togo. He is based in Benin but Togo is just an hour away for him so he drives in Togo as well. If you have 3 weeks time then visit both countries by adding a 2-week Benin road trip to this Togo road trip. It's a great combination in west Africa.
Hotels in Togo
In Lomé there are some overpriced luxury hotels. Although I love luxury hotels it has to be fair to what you get. So, it was better to book something smaller. In Lomé the New Robinson Plage is a place I recommend. Hotel Central in Sokodé (ask for a bungalow), Hôtel La Douceur in Kara (small rooms but awesome restaurant) and Hotel Parc Residence in Kpalimé (best pool in Togo) all have clean rooms, hot water, a bar and restaurant and good rates.
Now lets have a look at the Togo itinerary which I perfected after visiting Togo.
Togo itinerary day 1: Arrival
My arrival was in the late afternoon / early evening which meant I did not have a lot of time left to do something on the day of arrival. I do prefer a daylight flight over any night flight though. After a quick dinner in Lomé with my driver/guide I went to my hotel. I booked a room for the guide in the same hotel so we could travel around more efficiently. After going over the itinerary one more time, I went to bed early as all the next days would be exceptionally long ones with lots of driving.
PLANNING TIP: If your arrival was in the morning then make sure you visit the places of day 9 the first day as you probably will fly out in the morning time and not have time to see them on day 9.

EXTEND YOUR TRIP: Add an additional day to relax and enjoy the Togolaise beaches around Lomé.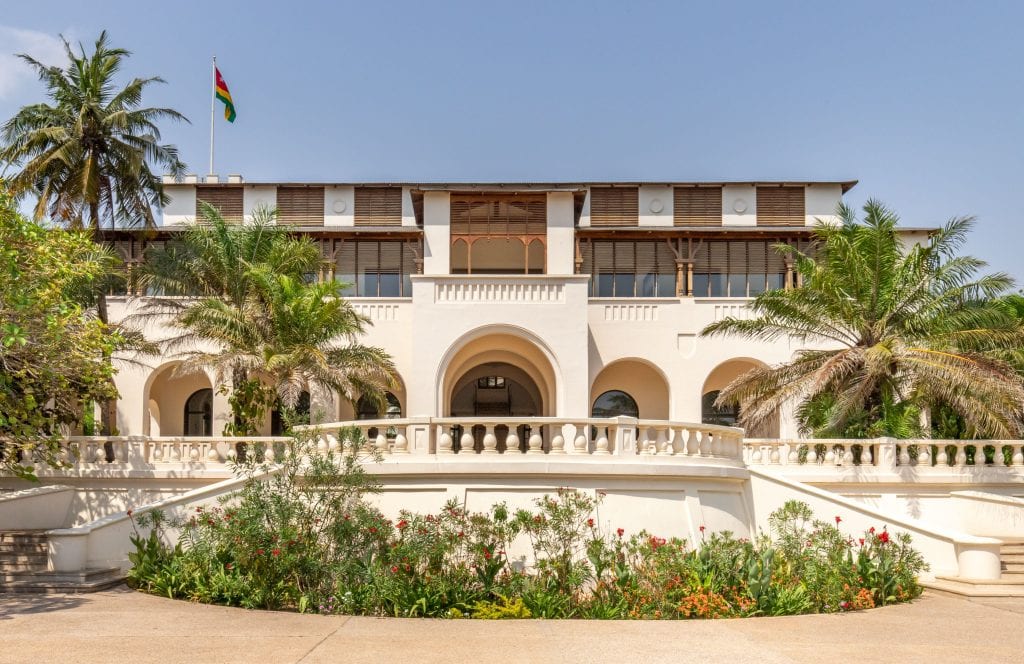 Togo itinerary day 2: Partial Lomé city tour and to Sokodé
Driving north to Sokodé is around 350 kilometers over a well paved road but will take 6-7 hours depending on traffic. This meant, for the Lomé city tour, I did not have much time on the first day. I do recommend visiting the Voodoo Akodessewa Fetish Market before heading north to have plenty of time on day nine for the remaining places of interest in Lomé. I departed the hotel at 08:30AM which was early enough.
The Voodoo Akodessewa Fetish Market is a bit touristy I must admit but it is worth visiting. You'll see all kinds of dead animals and other Voodoo related items. Do note that these animals all died a natural cause! You can also have a small ceremony to have your travels blessed. I did that, to make sure this Togo road trip itinerary would have a safe ending.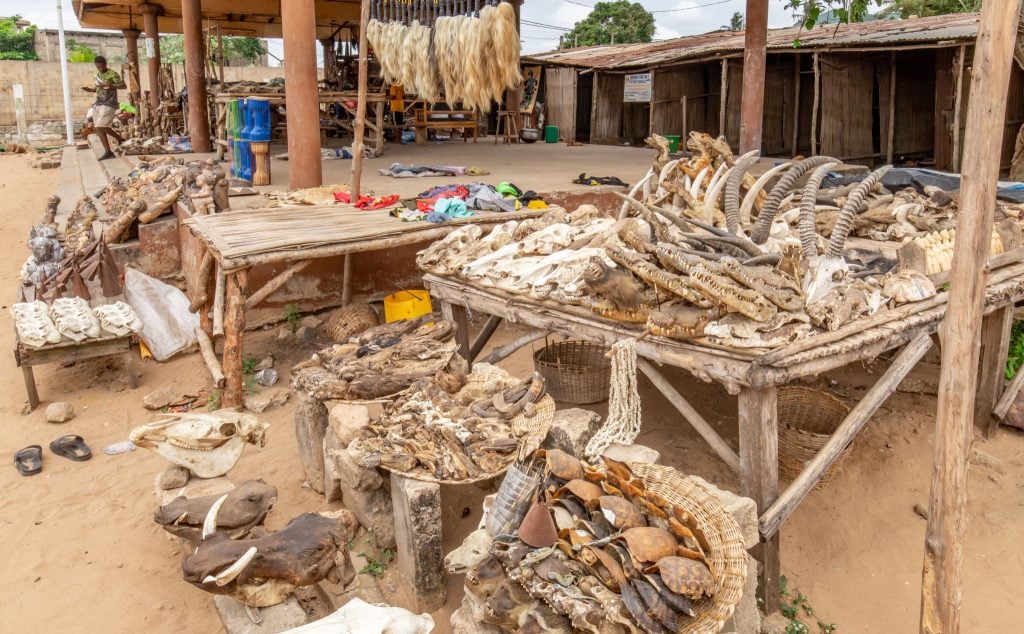 After an hour it was time to start driving north. A long way. After just over 3 hours it was time for lunch in Atakpame. Late afternoon I arrived in Sokodé where I had dinner at the hotel. Most days I had dinner at the hotels. It is more expensive than going out of course but it is clean and actually the same food and same taste. Foufou with chicken and sauce is a local dish and highly recommended.
Togo itinerary day 3: Sokodé to Kara via Bassar
I love to learn about a country and its history and that history you can find in Bassar. A full day of this Togo itinerary is dedicated to trace the metallurgy history of Togo in the Bassar area. Make sure to leave around 9-10AM so you will be in Kara in the late afternoon. In the north of Togo there are plenty of police/military checkpoints which can slow you down.
History of Bassar
Iron working in the area dates back to the 5th century BC and the place was in use until the 20th century. The area is known for its iron deposits and the local communities developed a way to extra the iron in a remarkably interesting technological way. There are various sites around Bassar but the best to visit are the metal furnaces of Nangbani as they are most easily reached.
EXTEND YOUR TRIP: Plan additional days in Fazao-Malfakassa National Park to see elephants. Although I love wildlife, for me this was not the most interesting to see in Togo. I drove through the park but of course the wildlife was deep in the park and I didn't see anything. The area is lovely though.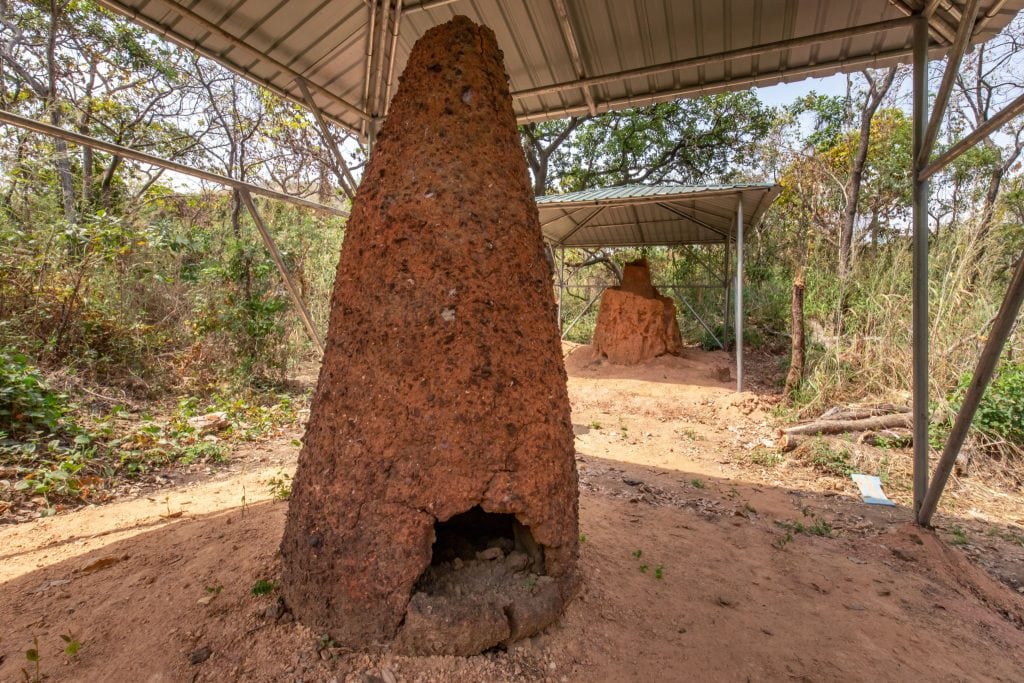 Nangbani metal furnaces
At the metal furnaces site of Nangbani you will see dozens of furnaces. Some furnaces are complete, some torn by erosion. They function in an interesting way. These furnaces are like a cylinder with an inner heat resistant layer and outer more soft layer to keep the heat inside. Once the miners extracted the iron ore from the mines (which still exists as well but I couldn't find a way to visit) they would take it to the furnaces. The furnaces would be filled with layers of ore and dry wood and then the furnaces would be closed and put on fire. It would be heated for 2-3 days, and all the iron would drip to the bottom. The iron would be taken out and sold to traders from far away.
I really enjoyed my visit and learning about this ancient way of iron working. At the moment the site is listed as a tentative UNESCO site but I would say it certainly deserves status. After the visit I had lunch in Bassar, visited the market and continued via Kabou to Kara for the night. In Kara, I stayed in Hôtel La Douceur, but even if you don't stay there go for and have their Foufou with intestine sauce. Make it spicy. It is so good.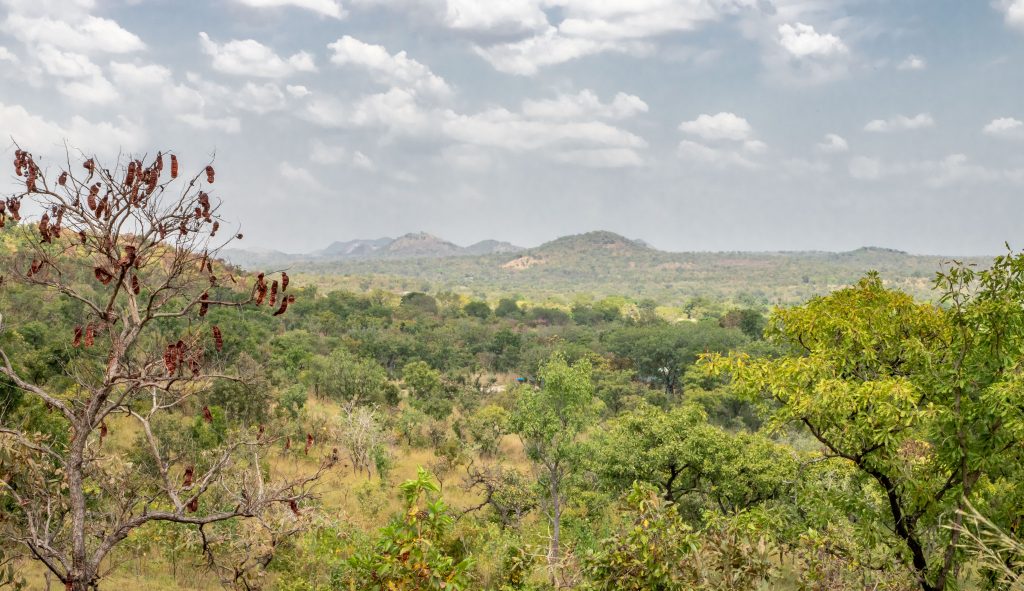 Day 4: Day trip to Koutammakou from Kara
Koutammakou, the Land of the Batammariba, is at the moment the only UNESCO World Heritage Site in Togo. As one of my goals is to see all UNESCO sites, I had no choice as to add a visit to this Togo road trip itinerary. Anyone travelling to Togo should visit Koutammakou especially if you are interested in local culture and ethnics. The site is most easily reached as a day trip from Kara via Kandé which is still a 2.5-hour drive one way. This day was for me the highlight of my Togo road trip itinerary.
I departed Kara around 08:30AM and reached the entrance around 10:00. There is a small fee you must pay there, and you must go with a local guide. Make sure to respect the local Tamberma people as they live in their traditional way. It another 20-30 minutes' drive to the Tata houses (or Takienta).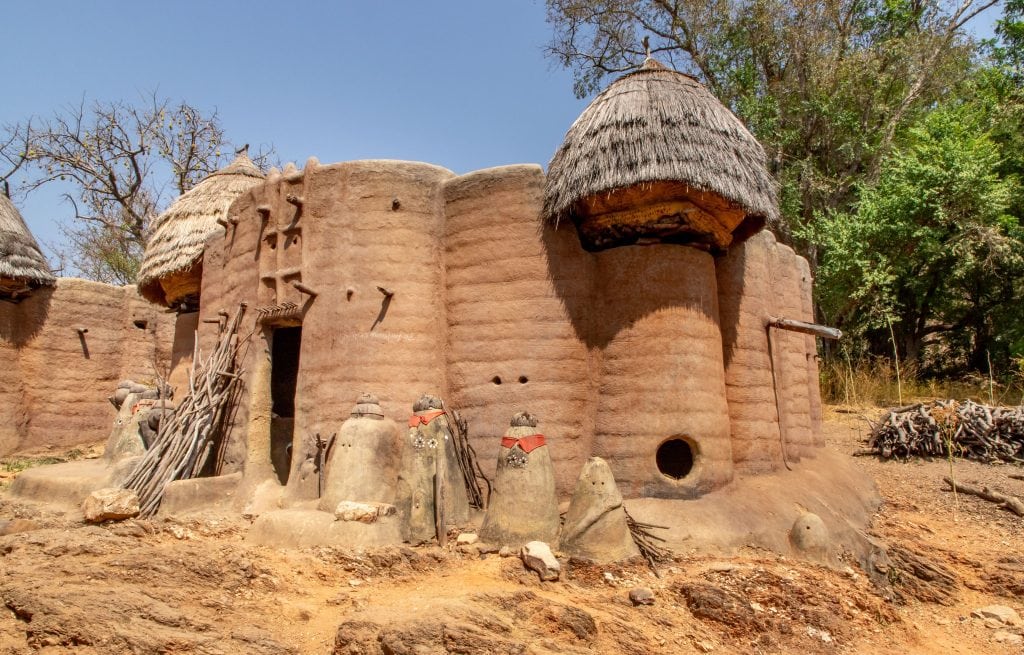 What is a Tata or Takienta house
The Tata or Takienta houses are like castles made from mud and straw. They are mostly two stories high, with the ground floor reserved for their livestock. A "middle" floor served as kitchen and adjacent tower which often served as a granary. The roof is mostly flat with towers, serving as storage, with thatched roofs. There are sleeping compartments on the roof as well. With just one entrance, and complete darkness after the entrance, the people could easily defend their homes. Around the entrance you can also see various Voodoo deities protecting the family home.
These houses are grouped together, including additional secondary buildings, forming small villages. The villages are often built around a spring, water stream and with good fertile land surrounding it. The Batammariba people live in great harmony with the nature surrounding them. They still follow their long-standing traditions.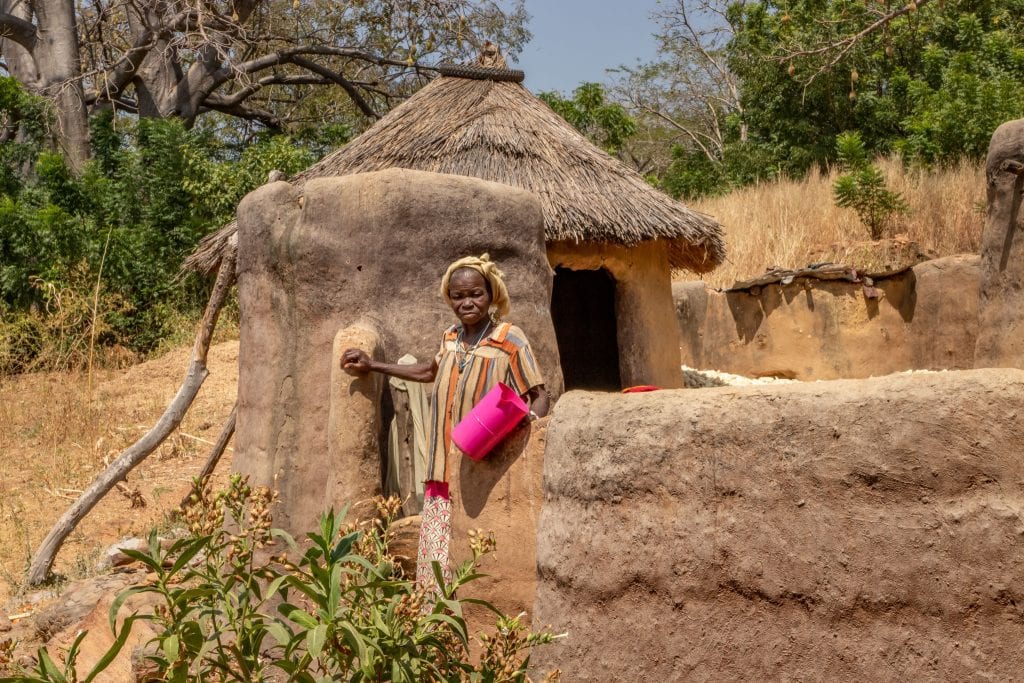 I visited two villages. One which does receive most tourists, it also had the UNESCO sign there. The other village I reached by walking for about 30 minutes. It was much more authentic and saw the locals doing their daily thing. In the end, back at the first village I had the opportunity to taste some of their local alcoholic brew. It was around 2PM when I left for Kandé for a light snack and a cold beer.
Before returning to Kara I visited the Tcharè village for the famous black smiths and also Sarakawa wildlife park. The latter was a bit disappointing as it's more like a zoo as many animals are not even originally from Togo. Dinner I had back in Kara with some delicious bush meat.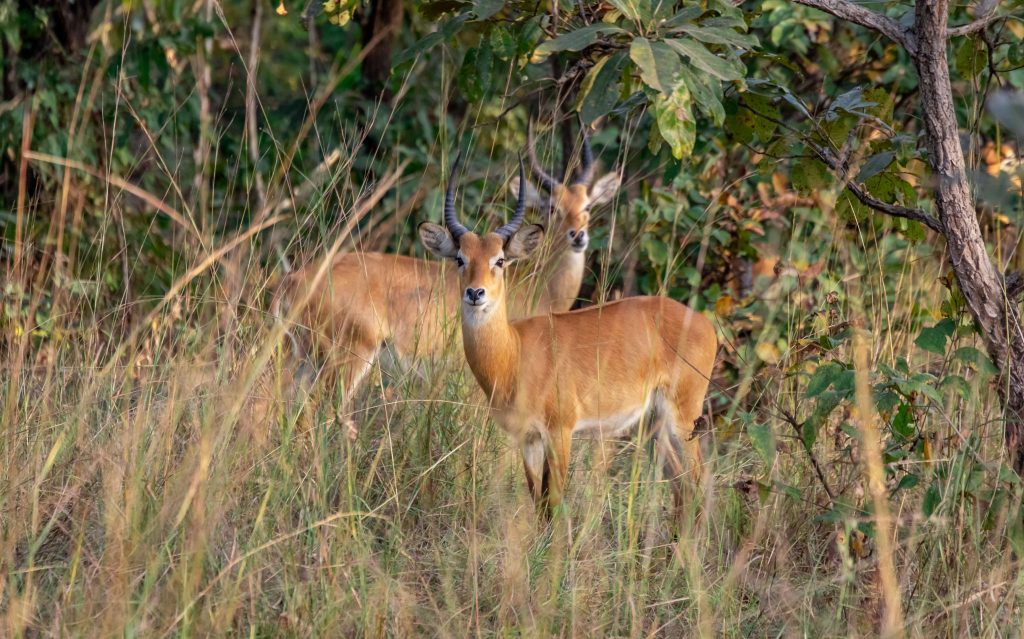 Day 5: Day trip to Grottoes de Nok from Kara
In the north of Togo, towards the border with Burkina Faso, the landscaped changes drastically. There are huge sandstone cliffs facing north. It's these cliffs that are of interest as there are shelters at the top of several cliffs dating to the 17-19th century. Indigenous people used these shelters in periods of turmoil, including slave trade by Germany, in the area. Four of these places are on the tentative UNESCO list as "Greniers en série des grottes de Nok, Mamproug, Kouba et Bagou". I visited the site in Nok as it is the largest and easiest to get to.
Why make a day trip from Kara to see these shelters? This is because even today there is a bit of turmoil spilling from Burkina Faso into Togo and the very north can, at times, give troubles. This is the longest day of driving of this Togo road trip itinerary, but it is worth it. It took around 4 hours to reach the grottoes of Nok. I left Kara at 07:00 and around 11:00 the view was as in the photo below. I reached the cliffs, but I had to get up there, which was another hour driving through tiny villages which don't see tourists for long periods.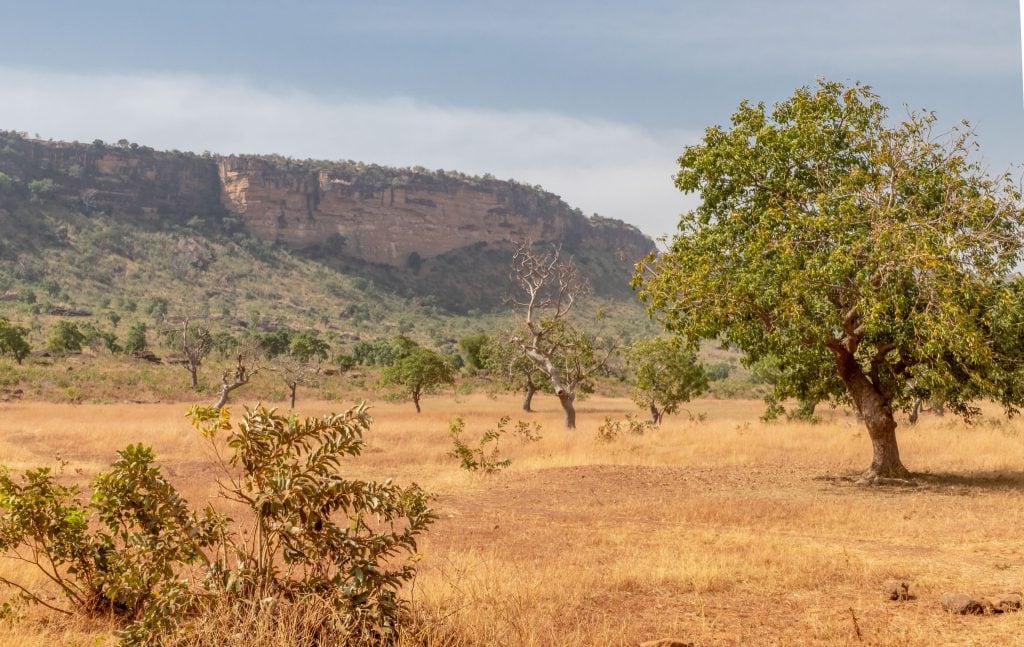 What to expect at the Grottoes de Nok
Once at the top of the cliffs it was about 200 meters to the entrance. There is a staircase which takes you down about 20 meters to the grotto. The grotto of Nok is approximately 50 meters long, and 10-15 meters deep at most. In times of turmoil the people would fill the storage places with grain and other food. With a natural cool temperature, it was the perfect place to keep food during a siege. At the grottoes de Nok there is also a fresh water source for water supply. Inside the grotto the ceiling is still black from the people using the place to cook food and live. Today, these grottoes are still a sanctuary and play a significant spiritual role in the local's life.
When I climbed down and saw the place for the first time, I really had a wow, which is rare for me. It's an amazing place, and, if you make it to Togo then make sure to plan your Togo itinerary all the way up north and visit as well. Make sure to go with a local guide and plan it ahead as the site is closed otherwise. The visit took about 90 minutes, after which I drove back, via another road, for safety, to Kara.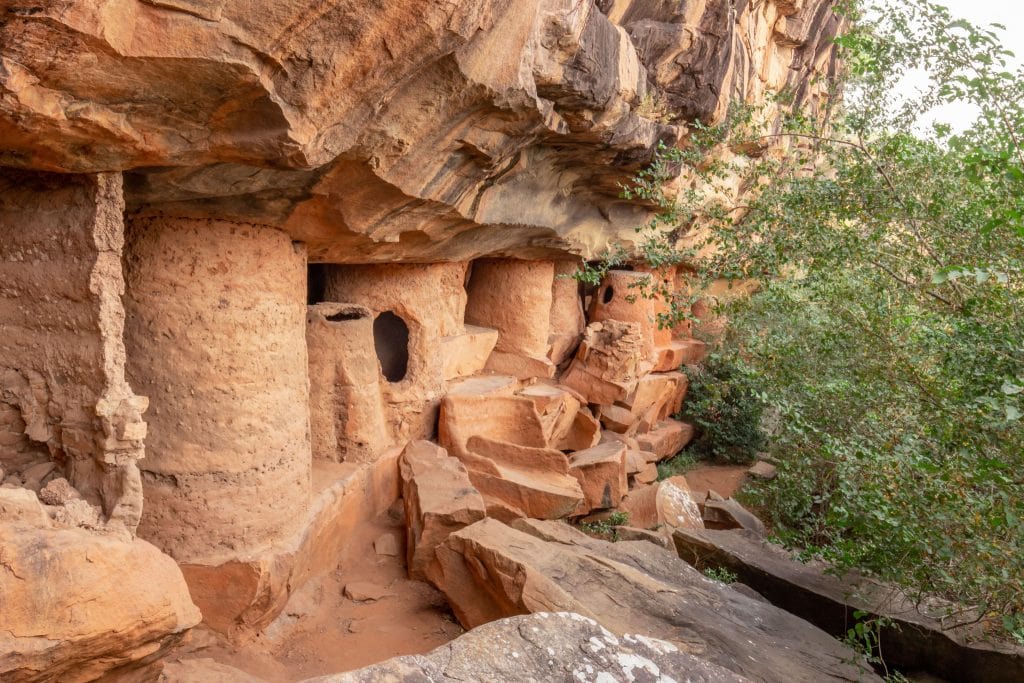 Togo itinerary day 6: Kara to Kpalimé
Day 6 was another long day of driving, but that's Togo. The sixth day of this Togo itinerary goes back south, southwest to be precise, to Kpalimé. There are a few interesting stops on the way but in the end, it is an easy day. First stop at the weavers in Bafilo. This is set up as a community project where locals, mostly without jobs, can go and weave. The produce is then sold to produce traditional clothes in the surrounding areas. A good initiative.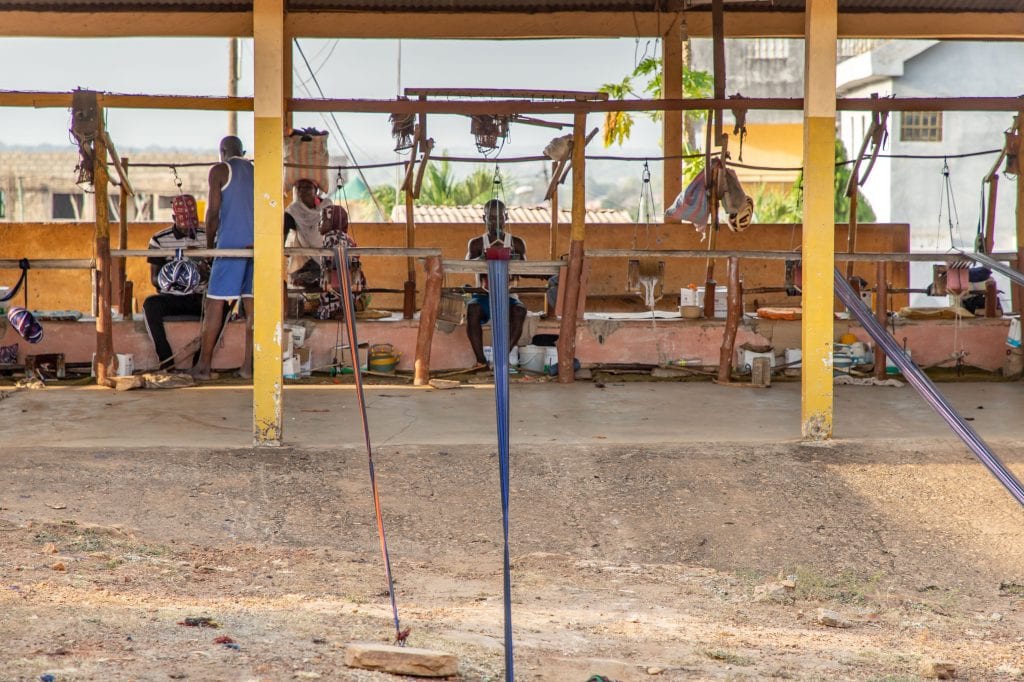 Continuing south make sure to take the old road so that you'll pass the Aledjo fault rock which is an interesting place as the road goes through a rock that's tilted from the mountain (see photo in the gallery). In Atakpamé it was time for a cold beer along the road. I also bought a full bunch of bananas from the street sellers. It was enough for lunch.
Just before reaching Kpalimé in the late afternoon, it was time to watch the bat cave. It was also the first place outside of Lomé I met other (western) travelers. These caves are spiritual for the locals. The story goes that long ago, they had to leave and found shelter by following the bats. In the afternoon, thousands of bats come out of the caves to look for food. Quite a spectacle to see and worth stopping for an hour.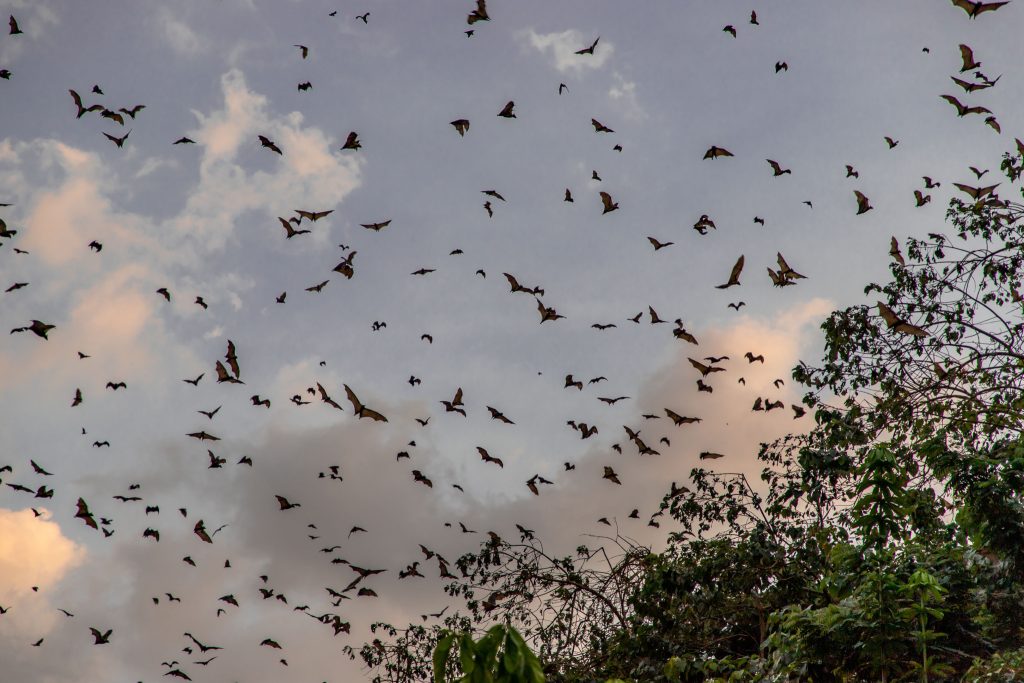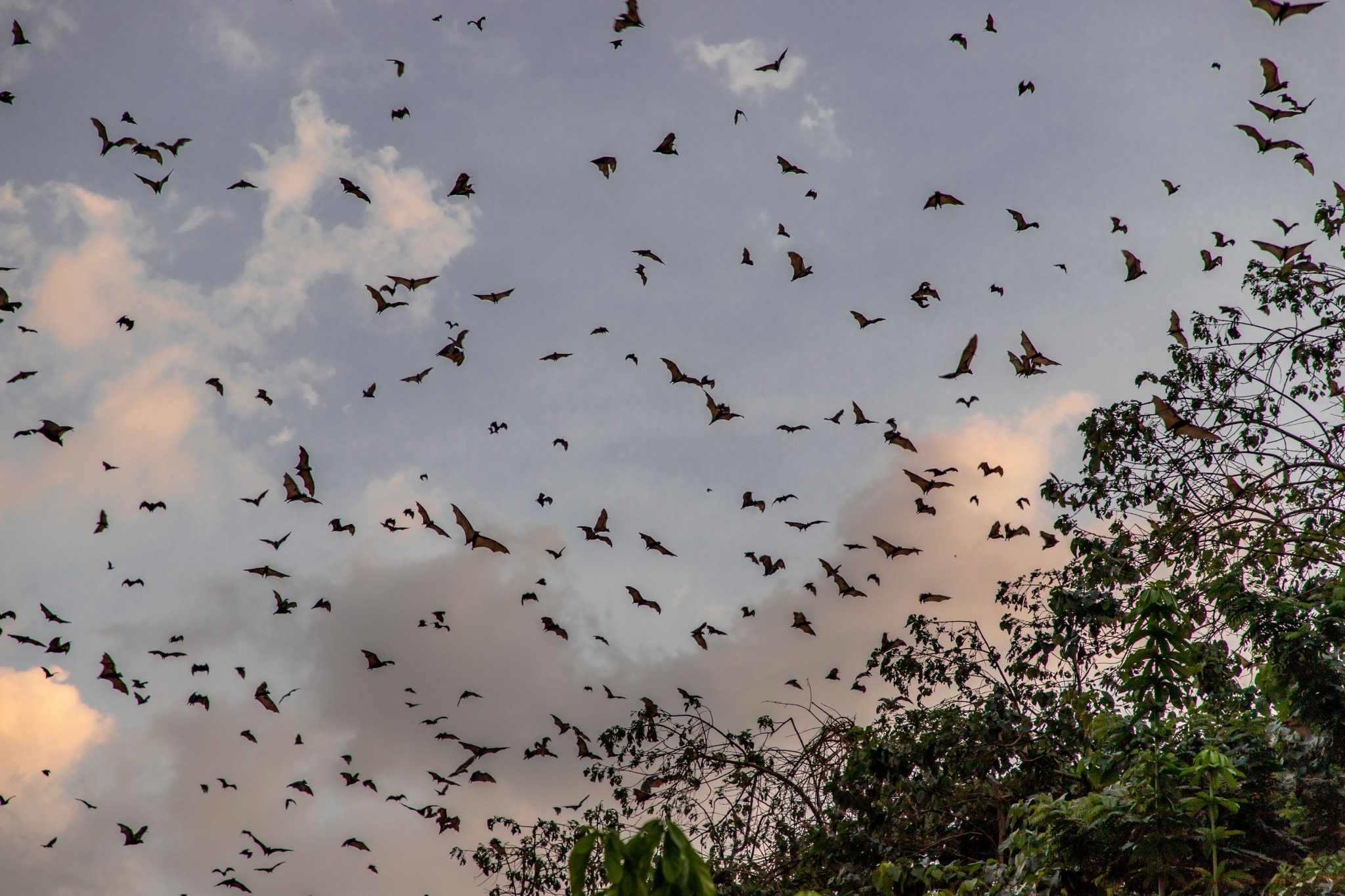 I arrived at Hotel Parc Residence in Kpalimé around dinner time. Make sure to book a room in the main building. It is a great hotel with the best pool in Togo. For dinner, I recommend one of the dishes with locally produced pepper. It is amazing.
Togo itinerary day 7: Kpalimé and surroundings and go to Lomé
The area around Kpalimé is a preferred day trip from Lomé by many tourists that visit Togo. I wasn't the only one compared to the north. After breakfast I left my luggage for storage at the hotel and drove towards the Kloto Mountain which is located near the border with Ghana. I started at Château Viale which was build in the mid-20th century by the French which ruled Togo at that time. The owner had various plantations in the area. After independence it fell into disrepair but can be visited. Plans are to turn it into a hotel which would be great as the views there are amazing and the climate cool.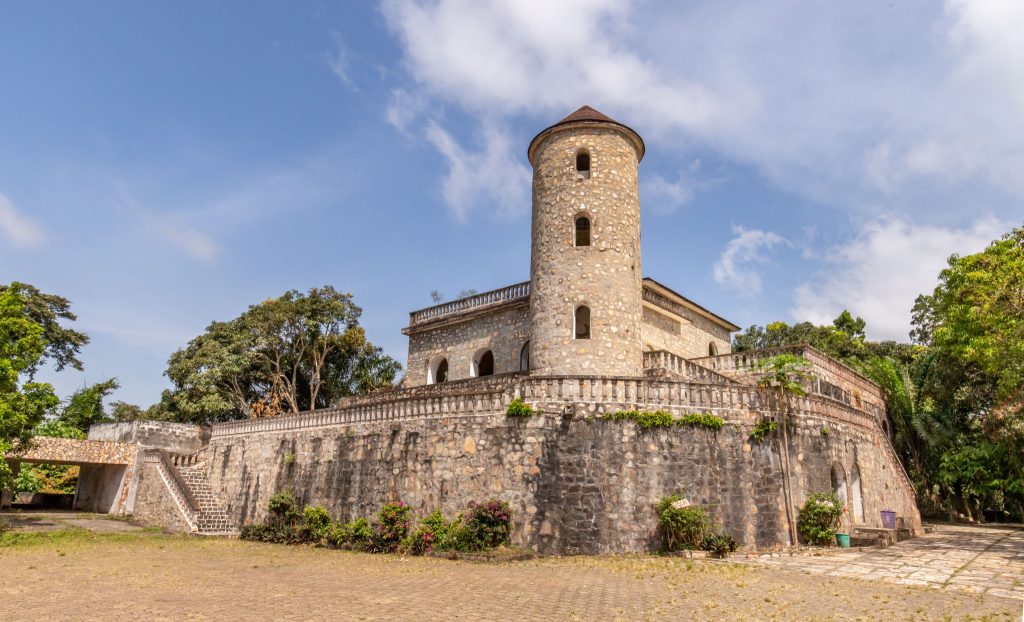 From Château Viale I continued my way further towards the Ghanese border to visit a local village. After checking this out it was time to head back to Kpalimé to visit the cathedral located in the center. There is also a beautiful craft market / center in Kpalimé in case you must pick up some souvenirs. After lunch I continued and drove back to Lomé where I stayed again at the New Robinson Plage enjoyed the afternoon at the beach with a good cold beer and after a nice dinner with a good bottle of French wine.
EXTEND YOUR TRIP: An extra day in Kpalimé is easily spent. Enjoy the pool of the hotel or go hiking in the Kloto rainforest to one of the waterfalls. Both, or combined, are perfect options to extend this Togo itinerary by a day and have more time to relax.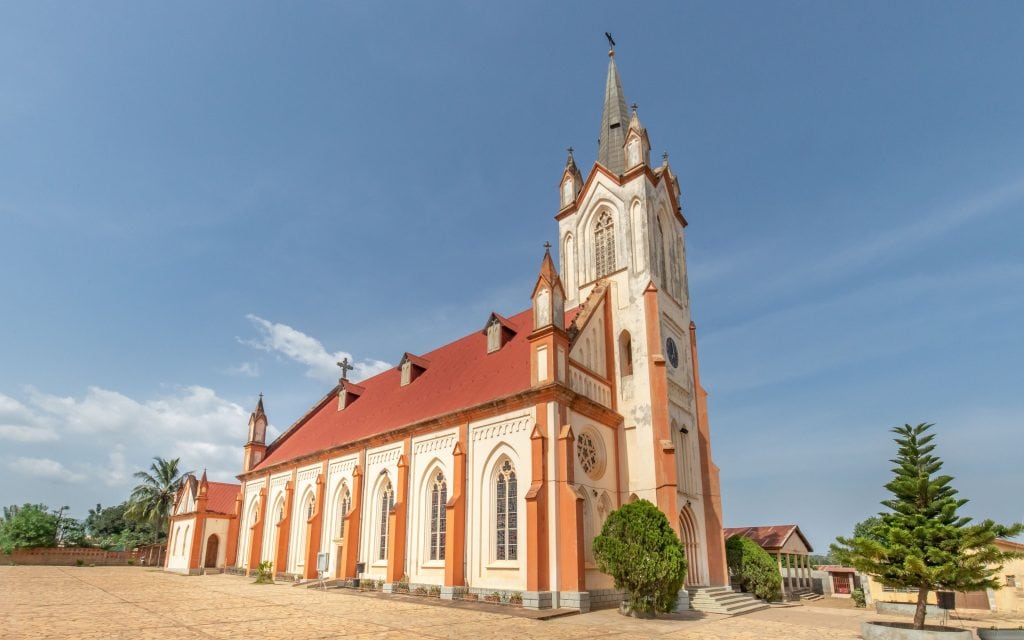 Day 8: Day trip to Aného-glidji & Agbodrafo
Aného-glidji was added to the tentative UNESCO list of Togo back in 2021 so, why not make a visit. Even if it wasn't added it's a nice day trip from Lomé along the coast towards Benin. The area is most famous for the remains of German colonial time as they had their capital there until it moved to Lomé. The buildings do need a lot of renovations, but it was interesting to see this European colonial architecture there. After checking out most of the structures we picked up a local guide to visit a Voodoo sanctuary.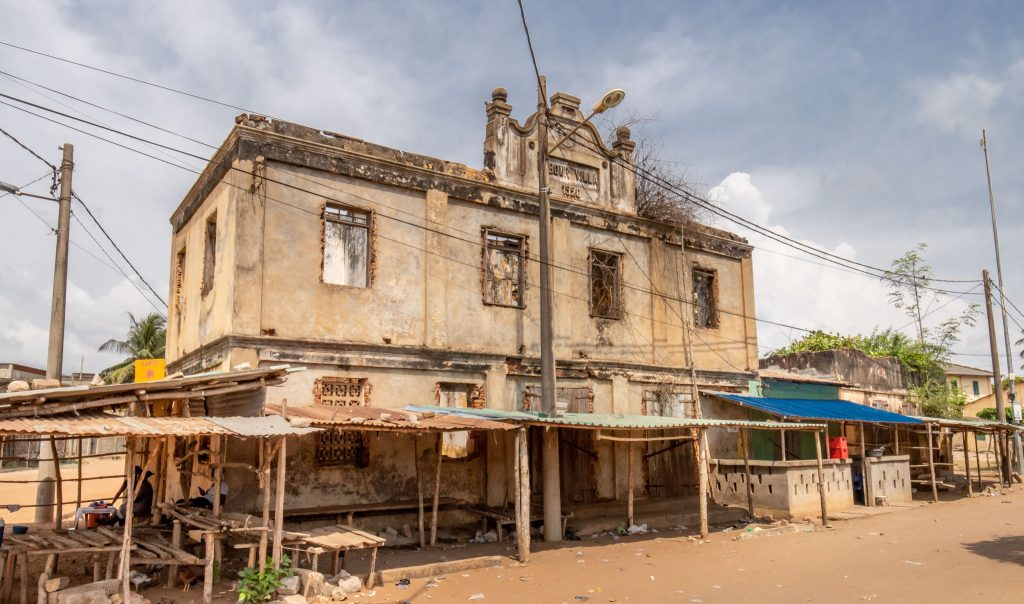 Voodoo in Aného-Glidji
The tentative UNESCO sites also includes the Voodoo Sacred Woods which are a no go for foreigners and non-believers. I could see the entrance though and went to a local house have a glass of pastis which, of course, is a remainder of French colonial time. Then, the local guide suddenly got permission to go to a Voodoo sanctuary for a ceremony. This was unplanned and really raw and local. It took about an hour and, although I don't believe in Voodoo, it was interesting to learn their ways.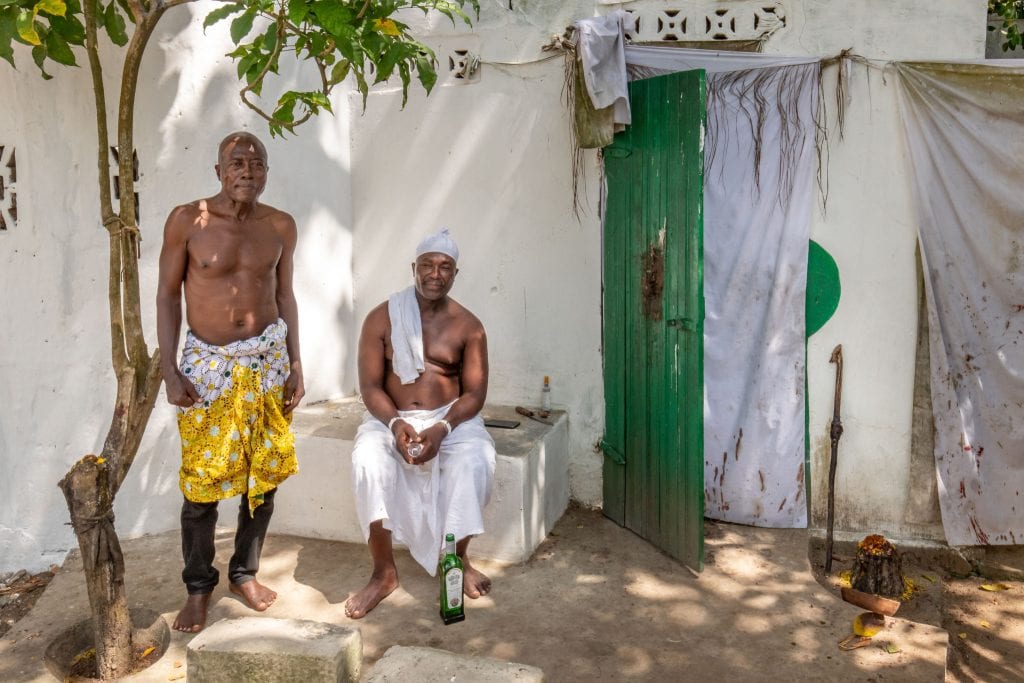 After the Voodoo ritual we drove to the Benin border and lunch in Aneho. On the way back to Lomé make sure to stop in Agbodrafo at the Maison des Esclaves. The point of no return. A sad time in history but it is history and should be preserved. Slaves were brought from northern parts of Togo to here by the colonist before putting on a ship to the new worlds. At the Maison des Esclaves, also called Woold Homé you can see the offices upstairs and the tiny cellar under the house where the slaves were kept in darkness.
Between Agbodrafo and Lomé are some great beaches and plenty of places to stay. I don't like to change hotels that much as I prefer to drive a bit more. If it doesn't matter to you, I recommend staying around the area for the night. It will save an hour driving. It was late afternoon before I arrived back in Lomé.
Day 9: Lomé city tour and beach time
The final day of this Togo road trip itinerary is an easy one. Time to sleep long, have an easy breakfast before heading to Lomé center. There are just a few places of interest left. I recommend starting at the Cathedral of Lomé for a short visit and then go to the National Museum of Togo. A visit takes about an hour not more. Opposite the museum is Independence Square and the Independence monument. Guards will tell you not to enter the square, but a guide helps, and we were allowed to quickly see the monument and get some photos done.
Another interesting museum is Palais de Lomé which holds now a modern art museum. Make sure before you go that it's opened as I arrived when it just closed for lunch and the rest of the day. Luckily the guards allowed me to enter the gardens and see the Palais de Lomé. Luckily it had enough windows to have a look inside as well.
I decided to go back to the hotel and just relax. You could also visit the local markets, have a lunch in Lomé or wander a bit around but honestly, Lomé isn't the nicest capital in the world.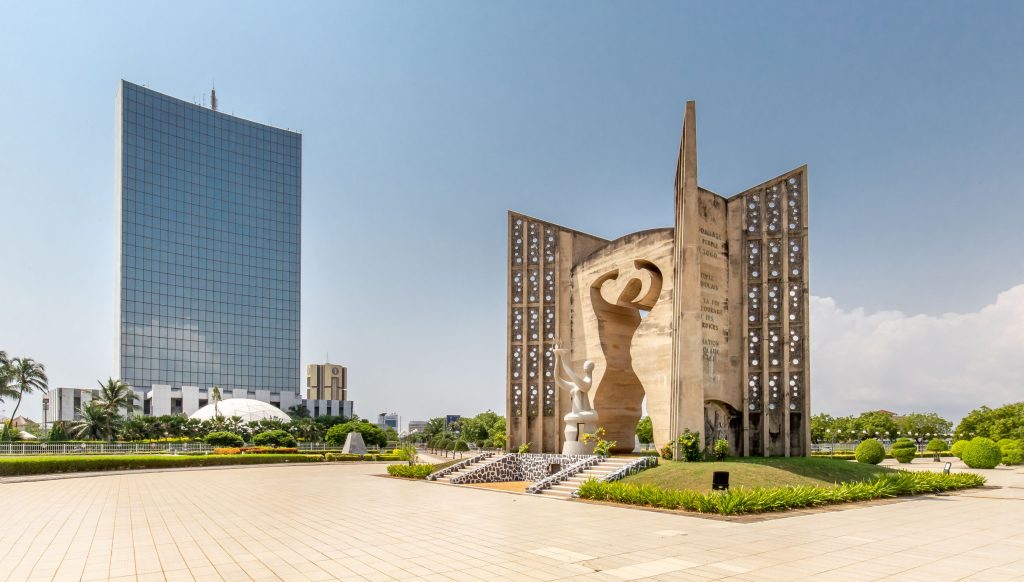 Togo itinerary day 10: Fly out
I could have decided to fly out the previous day but, taking 1 night more meant I could fly in business class for the price of economy plus just 200 euro. A no brainer.
Togo really surprised me as I thought it would be just Benin but less interesting. Togo is smaller yes, but it's totally different. The highlight for sure was Koutammakou but the Metallurgic Furnaces of Bassar and the Grottoes de Nok were the big surprise. They deserve UNESCO status in my opinion for sure. Will I return to Togo? No, but that's my answer to almost all places around the world.
If you go to Togo, I'm sure you will enjoy! If you want to go longer check out my Ghana road trip itinerary and Benin road trip itinerary which can easily be combined to this Togo road trip itinerary.
Stay tuned for more stories and subscribe to the newsletter or follow CTB on social media (Facebook, Twitter, Instagram including Instagram stories; on all social media you can find CTB @christravelblog) to get updated information.
Did you visit Togo too or do you have questions? Please leave a comment at the bottom of the page. Love to hear from you!
Click an image for a full screen gallery of more photos taken during this trip. If you like to use any photo for commercial, private or editorial use please contact first for permission and/or pricing.