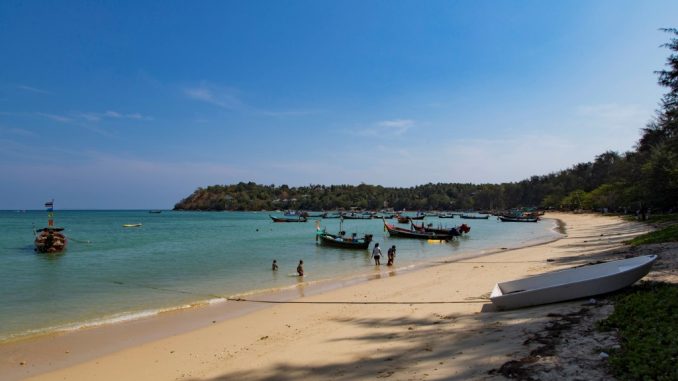 Phuket Island was the start of my 3.5 week journey through South East Asia together with my daughter. We would stay there three nights before we would continue to Malaysia and Indonesia. Most of the time we just stayed at our resort, the Amari Phuket (read review), but one day we did a cultural day tour. I think it's important to see more than just beaches and pools during a trip. Phuket is not just about party, ping-pong shows and sexy girls. Join me on this cultural Phuket day tour.
Old town of Phuket
My daughter wanted to stay at the resort but I convinced her that culture is important. She joined the tour. We drove from the Amari Phuket resort at Patong beach first to the old town of Phuket. The main street there is Thalang Road. You will see there shop houses from Portuguese colonial time. Some of them still house the same businesses they did long time ago. Family business passed from generation to generation. It's a nice street to wander around. Don't forget to walk into Soi Romanee which is a beautiful small side street of Thalang Road. It's the oldest street in Phuket. We walked up and down the street in about 45 minutes checking out the various houses. Before we continued to Khao Rang Hill we had a coffee in one of the many small bars.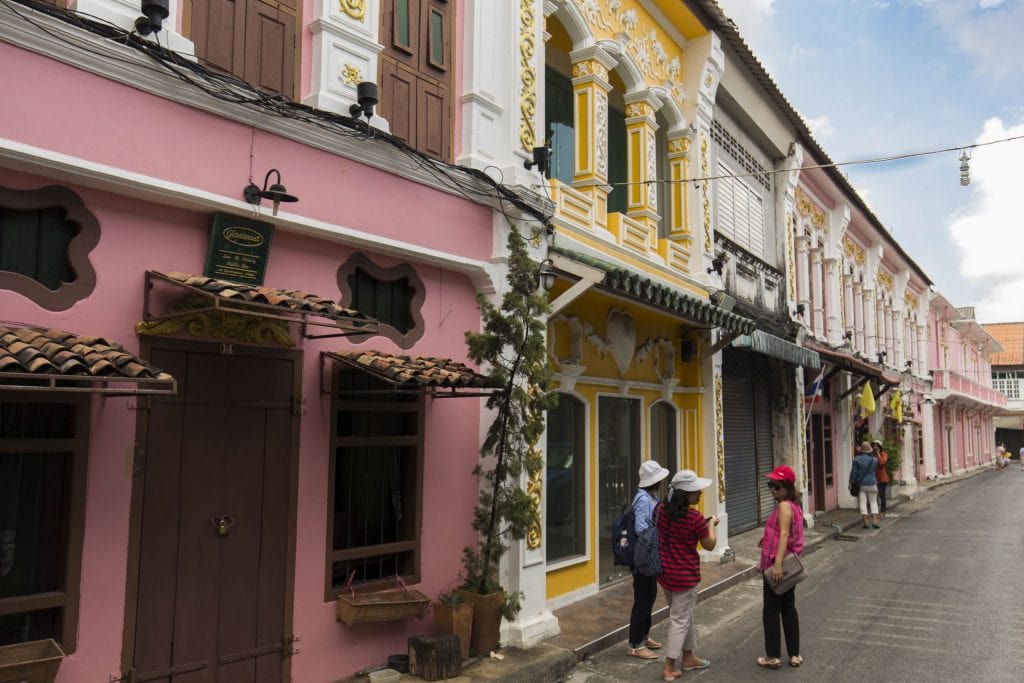 At the top of Khao Rang Hill you have a beautiful view over Phuket Town. Going up, or down, you will pass some small temples and Buddha statues. Is it worth to go up? I would say yes and no. You will have a beautiful view over Phuket Town, the bay and several islands. At the other hand it's just a birds-eye view of Phuket Town. We continued to a cashew nut factory. There we spend just 10 minutes; most of these factories are just to buy cashews. They show a bit how the processes work but I was not impressed. I loves cashews so I did some tasting and continued to the Wat Chalong, the most important temple of Phuket Island.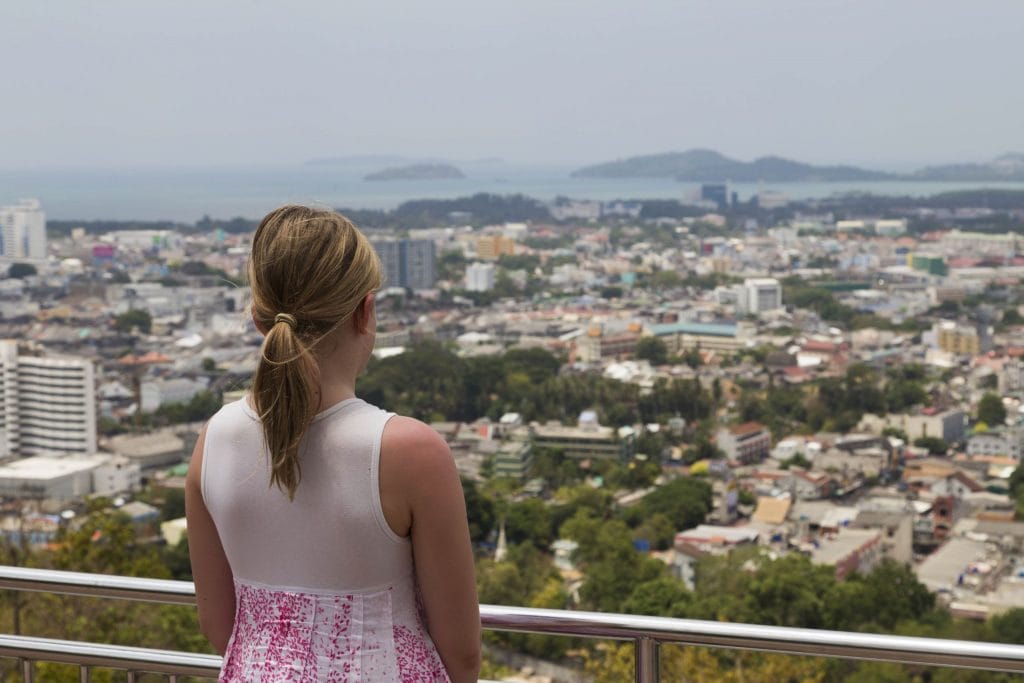 Wat Chalong
Wat Chalong is the most important Buddhist temple complex on Phuket Island. The two most important monks people come to pray for are Luang Pho Cham and Luang Pho Chuang. They were two important leaders of the citizens of Phuket against the Chinese rebellion. There are two temples and a pagoda on the temples grounds with various small shops around it. The pagoda is beautiful decorated with murals dedicated to the life story of Buddha. It also contains a splinter of Buddha's bone and many statues. At the top you will have a nice view of the whole complex.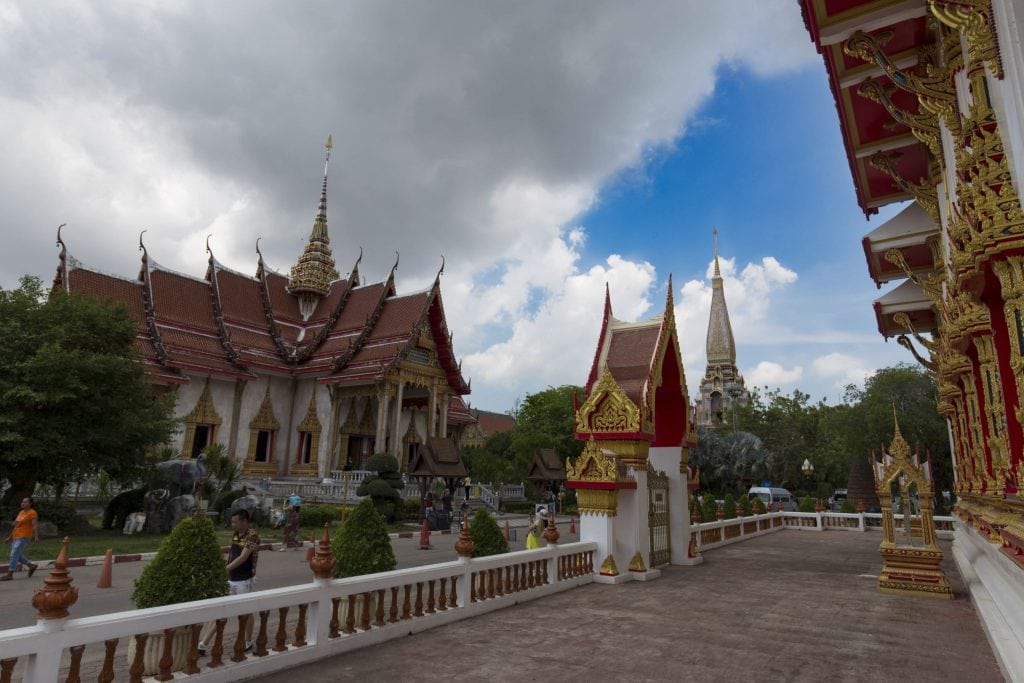 In the main hall you can watch people putting gold foil on the Buddha statues. It's an interesting spectacle to see and to learn how the local people practice their religion. The temple complex is a lively one and visited by locals and tourists. The outside of the various buildings are a gem for the eye with gold, red and white colors. Keep in mind, at any Buddhist temple in Thailand to remove your shoes when entering. Also keep your shoulders and upper legs covered. You will probably spend about an hour at this temple. We continued to the nearby Big Buddha.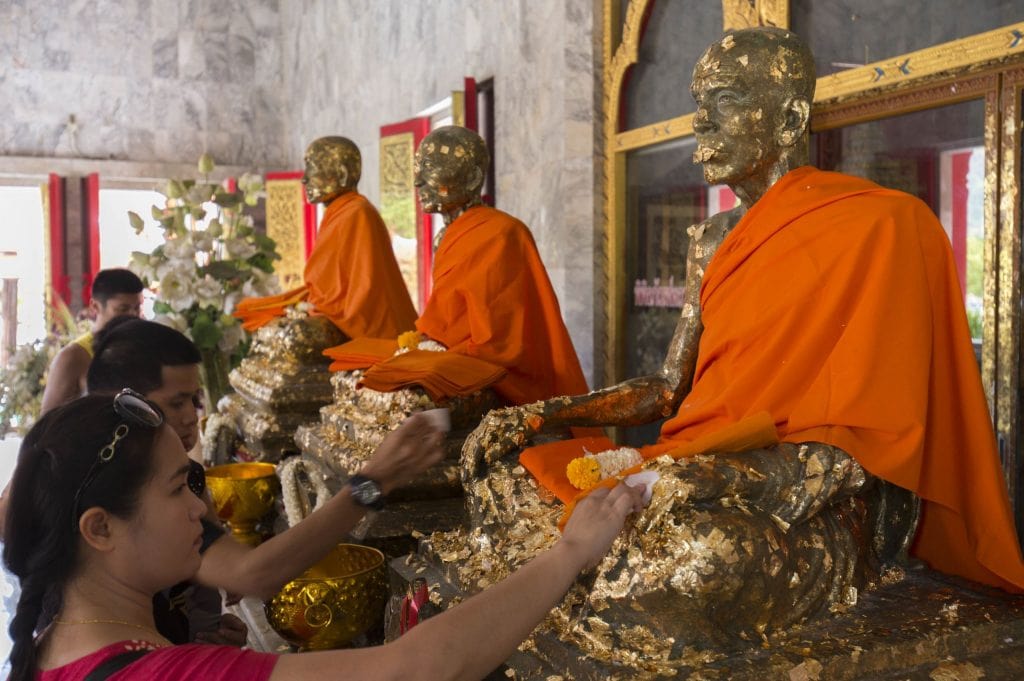 Big Buddha
The Big Buddha is the newest tourist attraction in Phuket. It's a huge Buddha statue at the top of a hill with stunning views over Phuket. At the time of my visit there were construction works going on around it. I'm not sure what they were building, maybe housing? It was a bit unclear. It's a nice place to walk around but as it's more build for tourists than for Buddhism I was a bit disappointed. My daughter got tired by the heat and we probably finished in 20 minutes and continued onwards to the most southern tip of Phuket.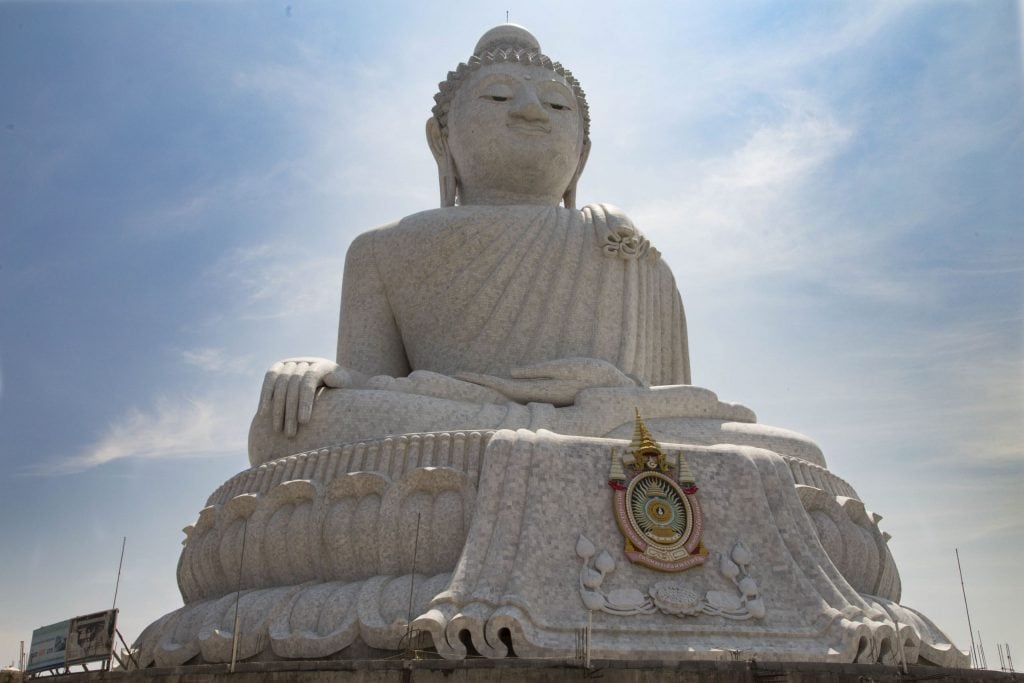 Most southern point and 3 beaches view point
The most southern tip of Phuket is, well, the most southern tip. It's nice to pass by but you should actually stop there for sunset. We arrived way too early so we decided to go back to our hotel. On the way back we passed the Three Beaches Hill Top. It's located between Nai Harn and Kata. It's worth a short stop to admire the view. We got back to the Amari Phuket hotel in the late afternoon to catch a last cool dip in the pool before we would continue our journey the next day.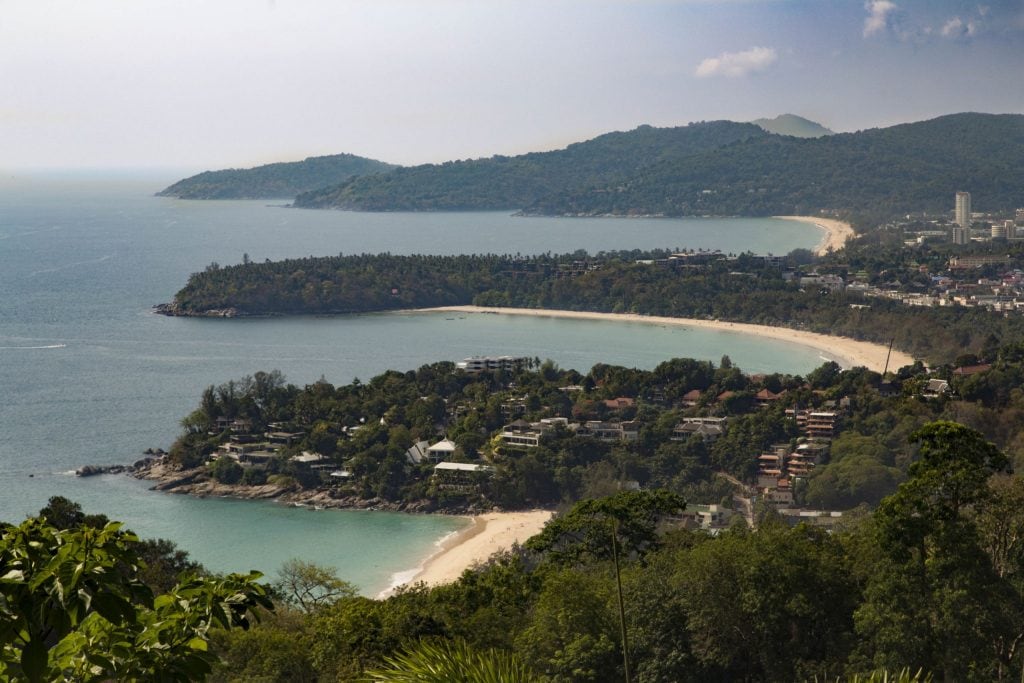 So, if you are tired of Phuket's beaches an island cultural tour is a great option. The Wat Chalong temple is well worth a visit. I found the other places interesting to see but I would not go to Phuket just for those. I would rather choose other destinations in Thailand. From Phuket you can do a lot of tours to other (smaller) islands. I have not done those personally but I might do them if a stopover brings me back to Phuket in the future. For now, I continued to Malaysia and Indonesia where I would travel 3 more weeks.
Stay tuned for more stories and subscribe to the newsletter or follow CTB on social media (Facebook, Twitter, Instagram including Instagram stories; on all social media you can find CTB @christravelblog) to get updated information.
Did you visit Phuket too or do you have questions? Please leave a comment at the bottom of the page. Love to hear from you!
Further reading
Sometimes it's impossible to cover every single place of interest, activities, food, and others that might be relevant. In the below list you find a list of relevant links with further information about Phuket which I have carefully curated. These will help plan your trip even better.
I did the Phuket island tour by car, but biking is an option as well. If you want more information, then I recommend reading this Cycling in Thailand article. It has tons of information and tips on the matter.
Gallery Phuket island tour
Click an image for a full screen gallery of more photos taken during this trip. If you like to use any photo for commercial, private or editorial use please contact first for permission and/or pricing.