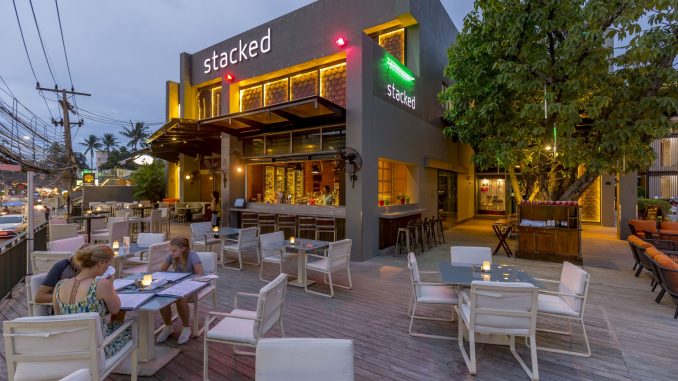 Koh Samui is one of the most touristic islands of Thailand and a great place to finish a 3.5-week Thailand road trip. I enjoyed Koh Samui with my family. I went diving with my kids; my wife snorkeled and got sunburned. The beaches are great and the pools at Amari Koh Samui are amazing. I don't want to say all the restaurants & bars I choose are superb, but I do have some feeling to get my family to the best places in town. In this Koh Samui restaurant and bar guide I take you to must visit restaurants and if you like craft beer two places not to miss. Have a good time on Koh Samui!
Koh Samui restaurant: Prego Italian Restaurant
Prego (Opposite Amari Koh Samui on Chaweng Beach Road) is the best Italian restaurant on the island of Koh Samui and therefore deserves a place in my Koh Samui restaurant guide. It was conveniently located across the street of my hotel; the Amari Koh Samui. A resort I recommend staying at by the way. It's a large restaurant with open indoor seating and two dining rooms with air conditioning. I prefer the air conditioning. In the open space you can see the pizzas being prepared which is great.
My wife and son both have allergies and the staff was great to handle these. They even have cheese without lactose, so my son could have a pizza! As a starter the chef recommended an anti pasti platter for 4 which was huge! The kids both had a delicious pizza and I shared a seafood platter with my wife. That seafood platter was huge too! I could not resist ordering a tiramisu to finish dinner. At Prego the chef uses only the best local fresh ingredients which is great. The food was simply delicious and because they had enough alternatives due to allergies everyone was satisfied. I recommend Prego if you want to have a delicious Italian dinner on Koh Samui.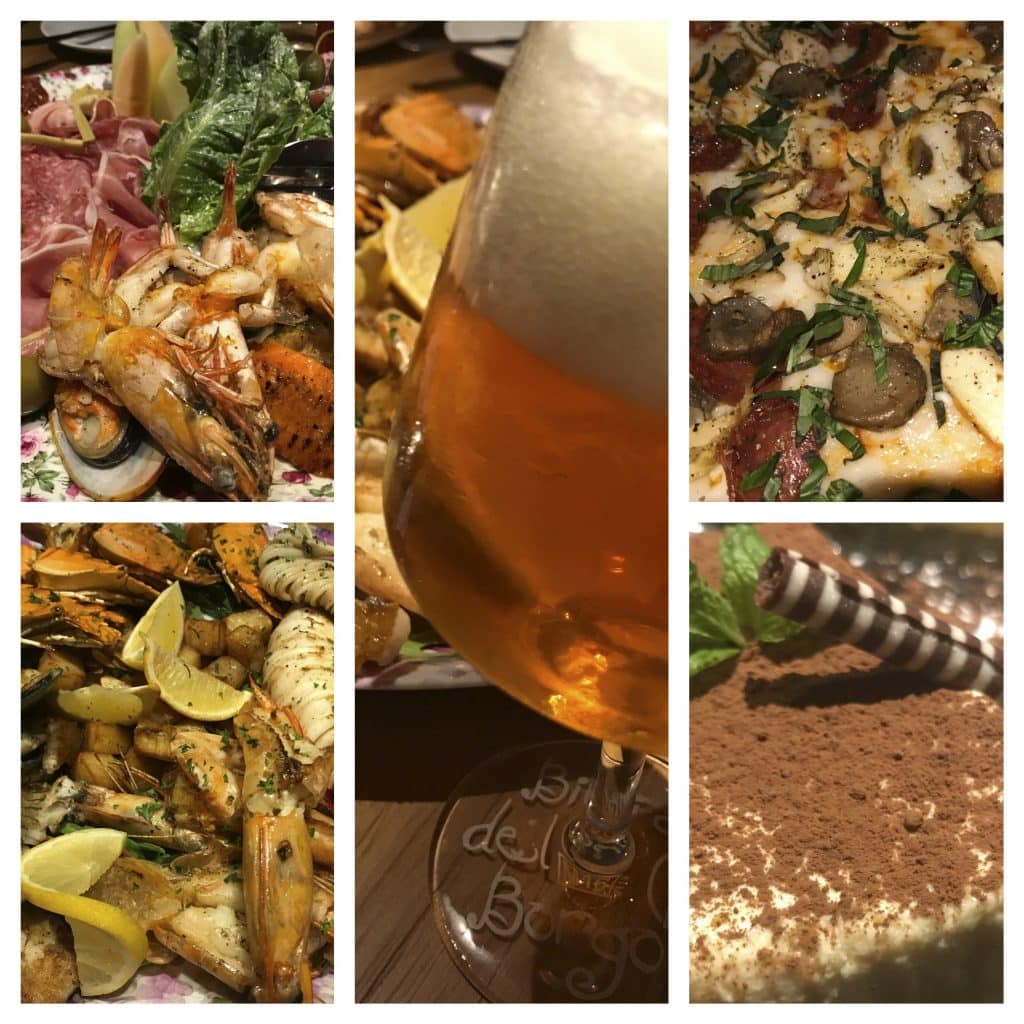 Koh Samui restaurant: Tai by Red Snapper Japanese food
My kids love Japanese food so one day when they had to choose what to eat they told me to find the best Japanese restaurant on Koh Samui. Tai by Red Snapper (Central Festival Samui, Amphoe Ko Samui) for sure qualifies as the best and thus it's on my Koh Samui restaurant guide. It's not cheap but that's always the case with Japanese food. I also tend to order always the most expensive dishes which does increase the bill.
I ordered a mix Sashimi, grilled tuna sashimi and Wagyu sashimi for the first round. The fish used is so fresh and delicious. The kids and I just kept ordering dishes until we were full. It was a great evening with good food and that's why I can recommend going to Tai by Red Snapper if you want to eat good Japanese food on Koh Samui.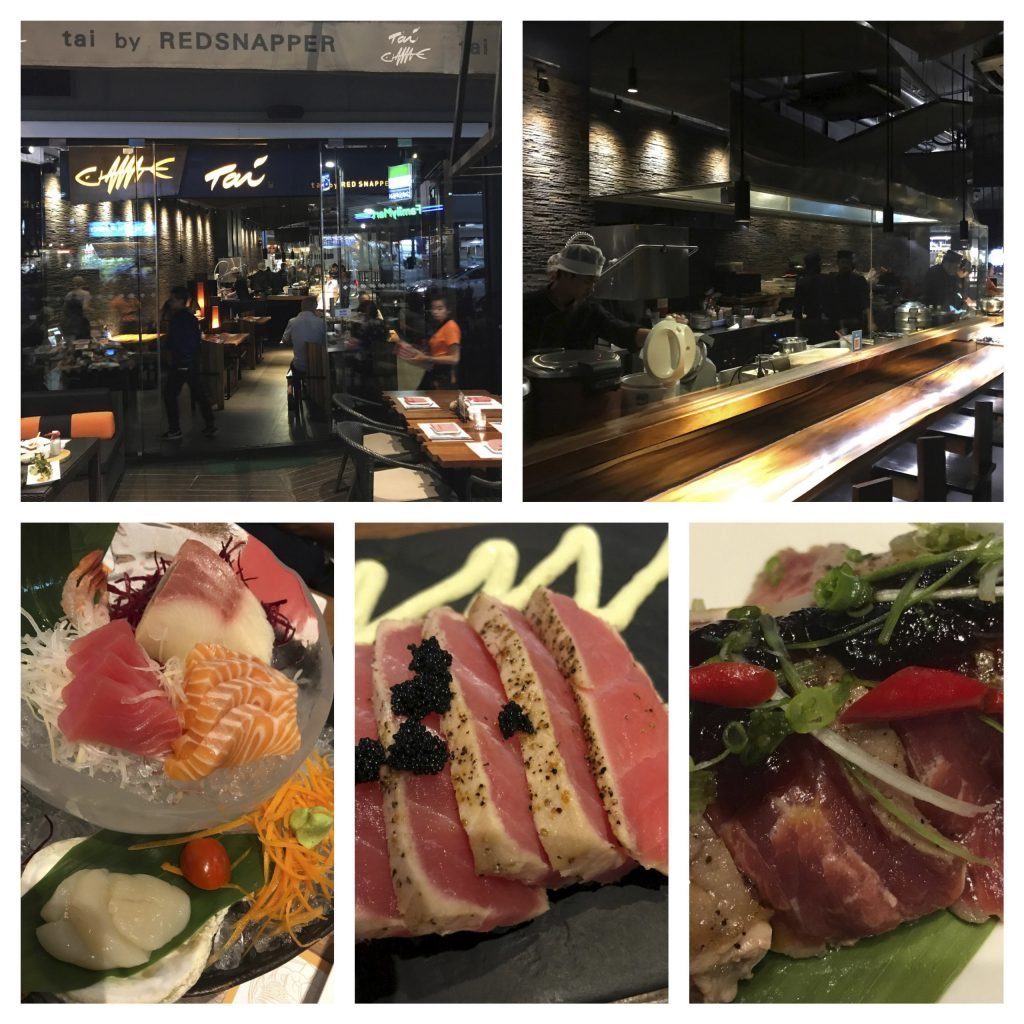 Koh Samui restaurant: Stacked, the best burger in town
I love a good burger but only if it's good. Stacked (Chaweng Beach Tambon Bo Put) serves the best burgers on Koh Samui. It's in front of the of OZO Hotel where I stayed the first two nights before moving to the Amari Koh Samui. They have a great terrace overlooking Chaweng Road. It's fun to watch people on the street while enjoying a juicy burger. My wife and I had fresh calamari rings as a starter while my kids had chicken wings. As a main course I can recommend the cheese burger, medium rare. It's juicy and delicious. My kids say the steaks are also good, and I trust them as they know good meat. Stacked, the last restaurant on my Koh Samui restaurant guide, is a place I highly recommend going for dinner on Koh Samui.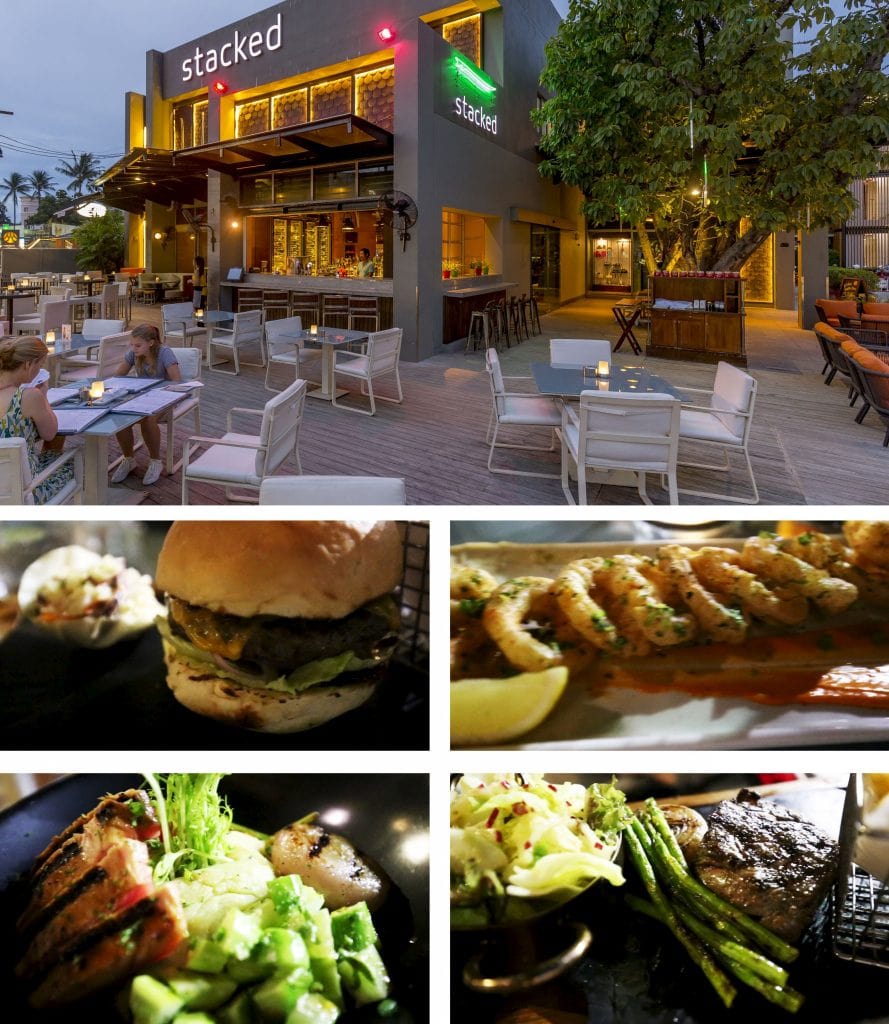 Koh Samui craft beer: The Beer Masons
The Beer Masons (39/7 Moo 3) is located at the southern end of the main road Chaweng Beach Road. I went there one evening by tuk tuk to have a cold craft beer in the heat of Koh Samui. It's a typical craft beer (home) bar to hang out with friends. They have a bottle selection, but I was there for the draft choices.
They have 10 taps of which a few are local but others from around Asia. 8 craft beers were new to me, so I decided to go for two taster flights of each 4 beers. A great way to taste more beer! Some were good some average but with taps rotating there will be something else available all the time. I did take 3 bottles, which I didn't have before, back to the Amari Koh Samui hotel to have in my room. The Beer Masons I recommend going to if you want to have craft beer on Koh Samui.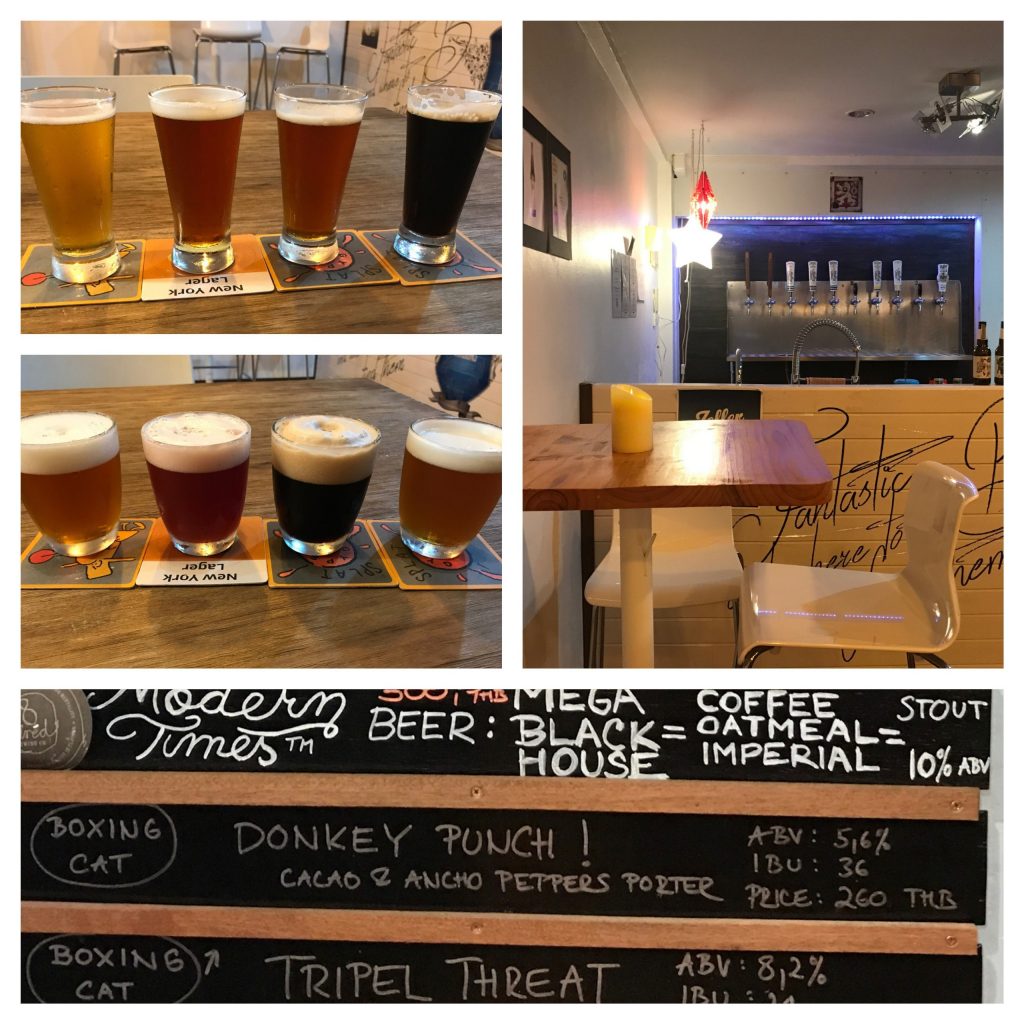 Koh Samui craft beer: Bees Knees Beers
Bees Knees Beers (83/3 Moo 2, Lake View Road) is one of the few brands that actually brews in Thailand and for sure the only one on Koh Samui. I went there the last evening after the taxi dropped my kids and wife back at the hotel. The brew master is handling the bar and I had a great conversation about craft beer in Thailand.
Bees Knees Beers is quite huge and when I visited (low seasons) a bit quiet. All beers are brewed at the location itself and you can see all the fermentation tanks while sipping on a cold one. It's something I like in a craft beer bar. They serve 4 different beers which are all above average for sure. Take a taster flight to see which you like most and then go for that one in pint size! I'm sure you will like it.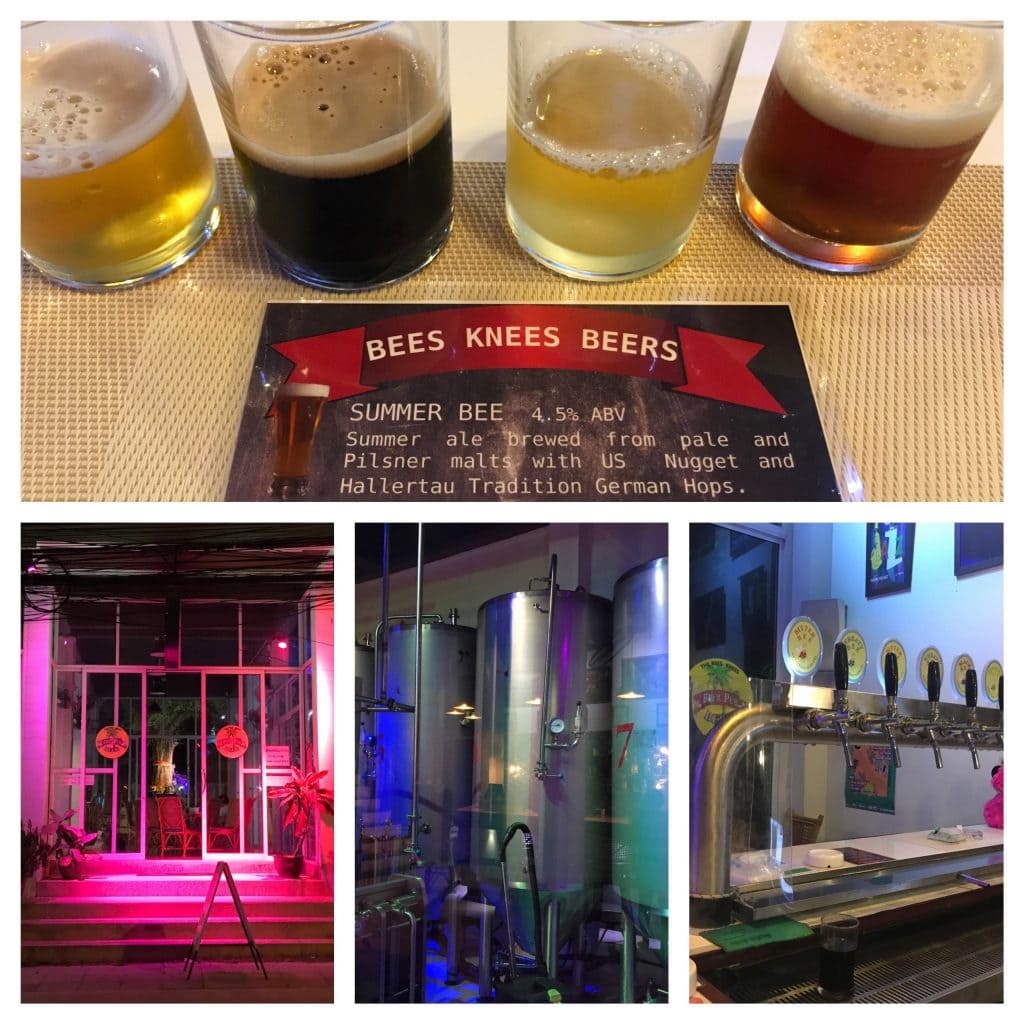 Now you might think I didn't have any Thai food on Koh Samui. That's not true. I had a great Thai buffet at the restaurant of Amari Koh Samui the last evening. At Fisherman's Village I had good fish and at various small restaurants good Thai food for lunch. Just look if a place is busy and how the food served for others looks like. If it feels good it will be delicious!
Koh Samui is a great island to relax and that's exactly what I did at the end of my 3.5-week Thailand road trip. I stayed 6 nights of which 2 at OZO Hotel and 4 at Amari Koh Samui. Of course, I did an island sightseeing tour and went diving on Koh Tao but the rest of the time it was just relaxing at the resort. I hope this Koh Samui restaurant guide helps you decide where to eat on the island!
Stay tuned for more stories and subscribe to the newsletter or follow CTB on social media (Facebook, Twitter, Instagram including Instagram stories; on all social media you can find CTB @christravelblog) to get updated information.
Did you visit Koh Samui too or do you have questions? Please leave a comment at the bottom of the page. Love to hear from you!