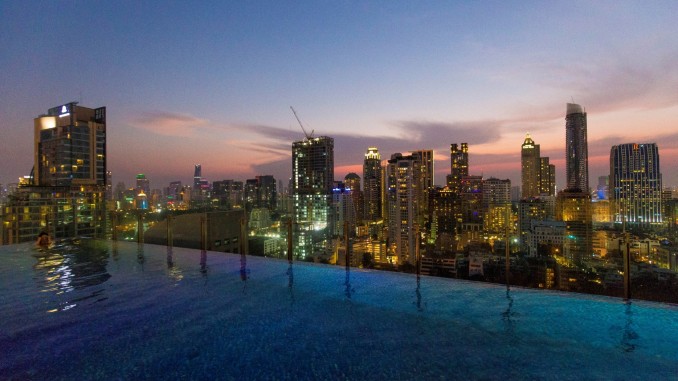 My recent South East Asia trip included two nights in Bangkok at the Hotel Indigo Bangkok Wireless Road. One when I arrived from Singapore to continue the next day to Laos. The other on the way back home from Laos to the Netherlands. The Indigo Bangkok Wireless Road was home for these two nights. As my stay was short I could not visit Bangkok itself so I needed a hotel with a (rooftop) pool and a good restaurant. The Indigo Bangkok offered all that and my stays were very pleasant. I share with you my experiences at the Hotel Indigo Bangkok Wireless Road.
The hotel
The Indigo Bangkok Wireless Road is located in the embassy district of Bangkok. It is however not a business hotel but a beautiful boutique hotel. A great place to stay as a business traveler too. The street in which the hotel is located is the only street in Bangkok with an English name: Wireless Road. It's named after the first radio transmitter in Bangkok. The hotel is themed around radio, television and modern digital devices.
The hotel is 56 stories high and the rooms are all accessible through open air corridors. In the corridors you find different pieces of art and artwork like graffiti. In front of the hotel there are lights resembling radio waves. The hotel balconies form in Morse code the name Indigo Bangkok Wireless Road, I was told. The lobby is three stories high making it very spacious. There you will see old and modern devices, for example a modern MacBook next to a computer that succeeds my age. As a Spire member of IHG, check-in was very quick and pre-prepared. I was escorted to my room and luggage was also taken care off. I love the themed radio details everywhere in the hotel. It did take me more time to get back to the lobby; there was so much to see. A very pleasant atmosphere.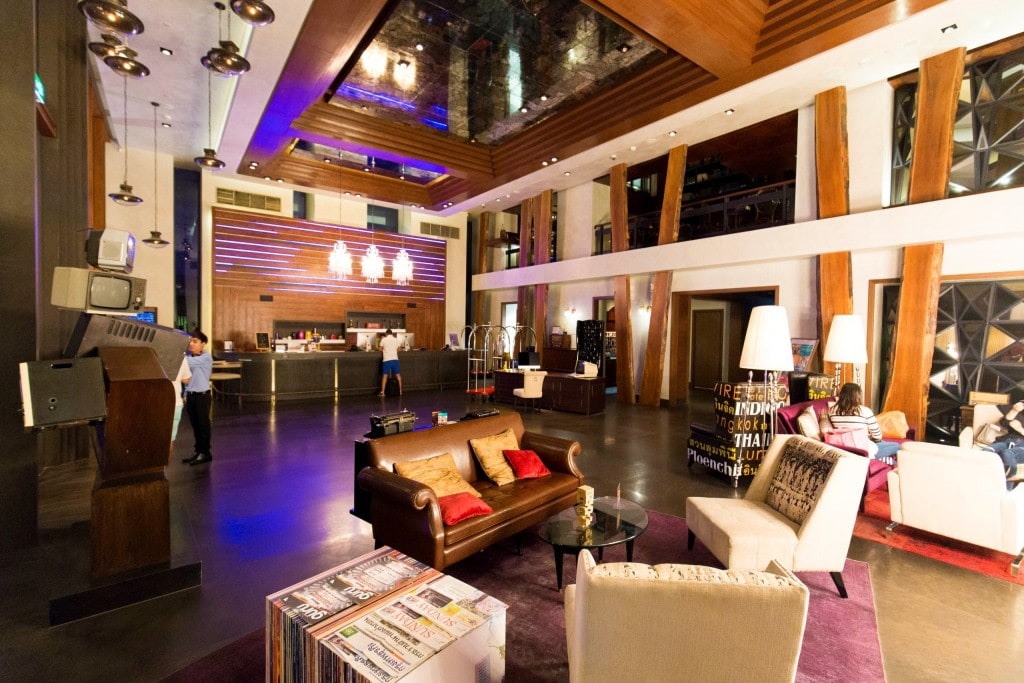 The rooms at Indigo Bangkok
The rooms at the Indigo Bangkok Wireless Road are very spacious and the bathroom is even bigger as the bedroom. It has a huge free-standing bath and separate rainforest shower. The sinks, taps and all other plumbing have a copper look like the electricity wires used in radio transmission. I spend the night in room 500 which had a corridor with the minibar and coffee maker. The bedroom had a sofa and table at one side and a large desk on the opposite site. I was happy that I could do a bit of work even though I stayed just a short night in Bangkok. The bed is large and comfortable. As I was on one of the lower floors I could hear some street noise, buy hey, Bangkok never sleeps. The balcony is a nice extra but for me way to hot; I prefer the air-conditioning. The rooms are decorated with various colors and again the radio transmission details. I loved it, a truly unique place to stay.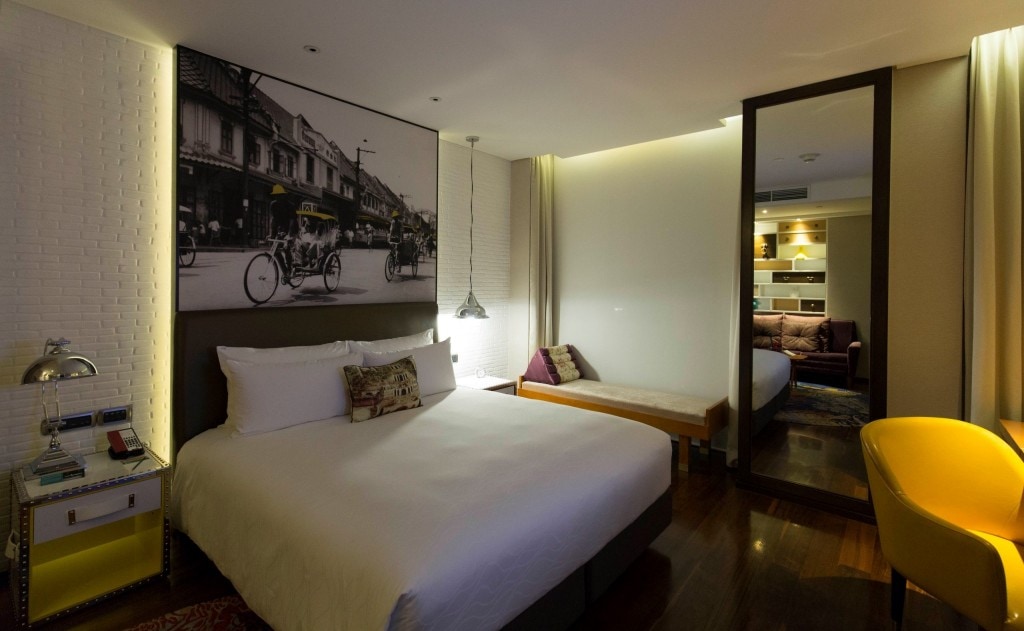 Facilities at Indigo Bangkok
The 52nd floor of the Indigo Bangkok Wireless Road is the place to be when the sun sets. From the rooftop infinity pool you have an astonishing view of the Bangkok skyline. With a nice cocktail from the pool bar in your hand it's a great way to start the day or night. The 24 hour gym is also located at this floor. There is no SPA in the hotel itself but I did a quick Google search and seems there are plenty within walking distance.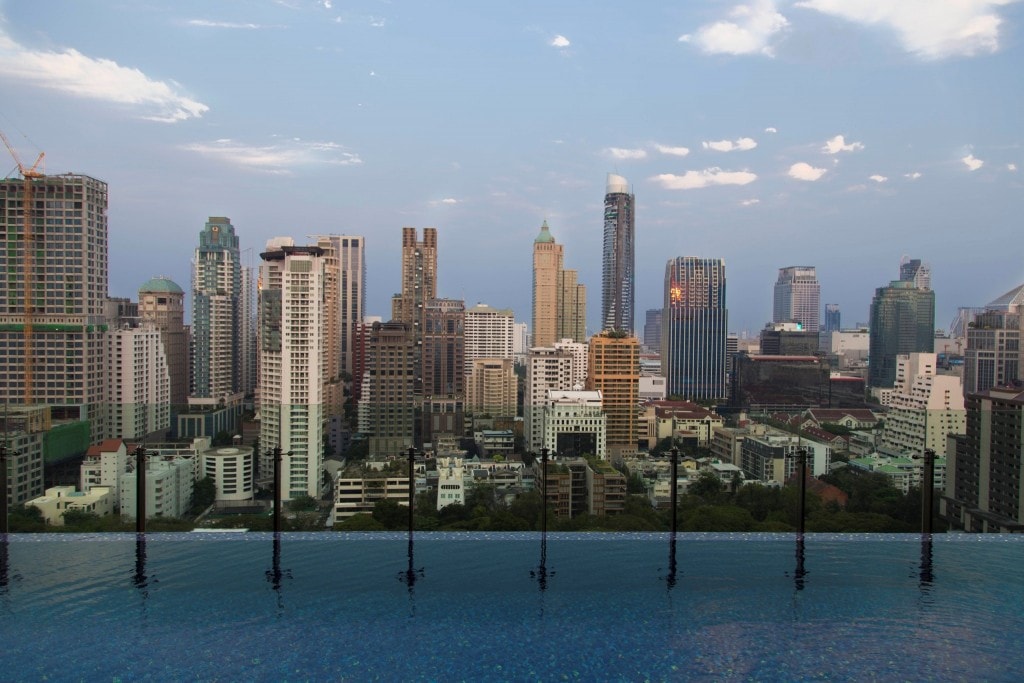 Dining & Drinking at Indigo Bangkok
The lobby has a small bar to have a coffee while you check-in or checkout. The Indigo Bangkok Wireless Road restaurant is located on the 3rd floor. It's an all-day-dining restaurant serving breakfast, lunch and dinner. I enjoyed a lovely dinner on my day of arrival. Very tasty softshell crab with black pepper; oh I love those crabs. As a main course I had a green beef curry. It was delicious. The 2nd floor houses the bar and cigar lounge. Dark wooden decorations make up most of the bar. It has a large bookshelf on the wall and a huge chandelier hanging from the ceiling. They serve my favorite gin: Hendricks. Unfortunately my alarm would go at 06:00 in the morning so I decided not to spend too much time in the bar. The restaurant and bar are great places to eat or drink and if it's not enough: there are always bars open 24 hours in downtown Bangkok.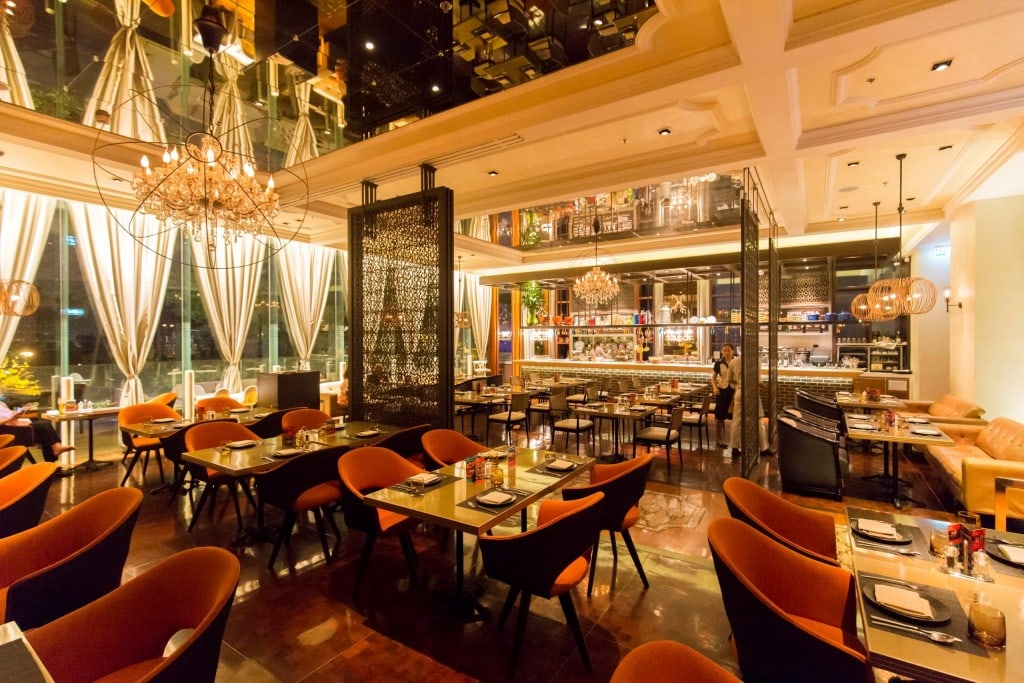 Conclusion
If you are looking for a transit night, as I did, or a longer stay in Bangkok I can highly recommend the Indigo Bangkok Wireless Road. It's a unique hotel based on the radio transmission theme. Not a museum, but you will stop here and there to just look at the decorations. Its restaurant and bar serve delicious food and cocktails. The rooftop pool is simply amazing with its view on the Bangkok skyline. I stayed twice just transiting Bangkok, I really hope to stay longer next time. It's one of the kind of hotels that I like and I'm sure you will as well. Let me know in the comments below how your stay was!
If you would like to know what you can do in and around Bangkok then see one of these options: Bangkok travel ideas and read my 3 weeks in Thailand itinerary. I will add more destination information over time.
Stay tuned for more stories and subscribe to the newsletter or follow CTB on social media (Facebook, Twitter, Instagram including Instagram stories; on all social media you can find CTB @christravelblog) to get updated information.
For more hotel information and booking options please visit the website of Indigo Bangkok Wireless Road.
Website: http://www.hotelindigo.com
Facebook: https://www.facebook.com/indigobkk
Gallery of Indigo Bangkok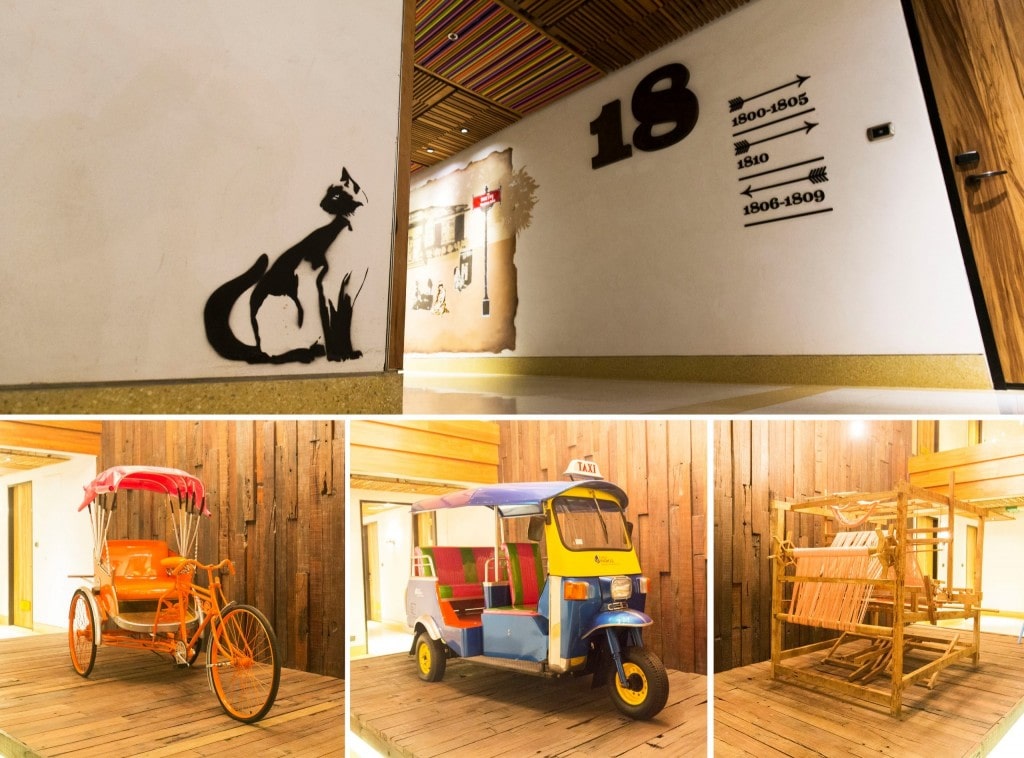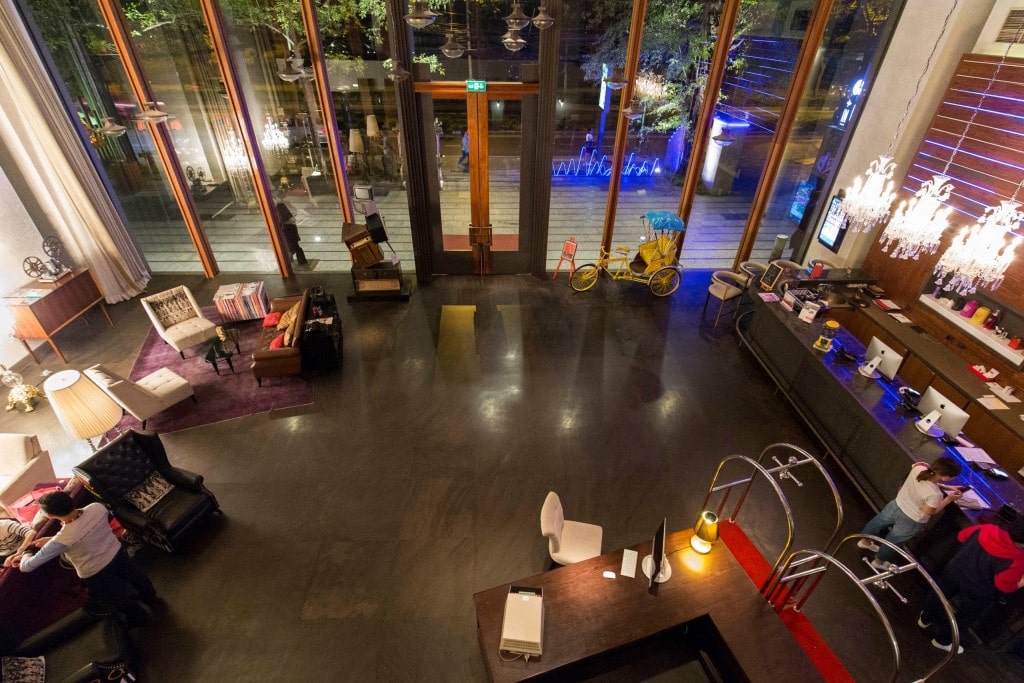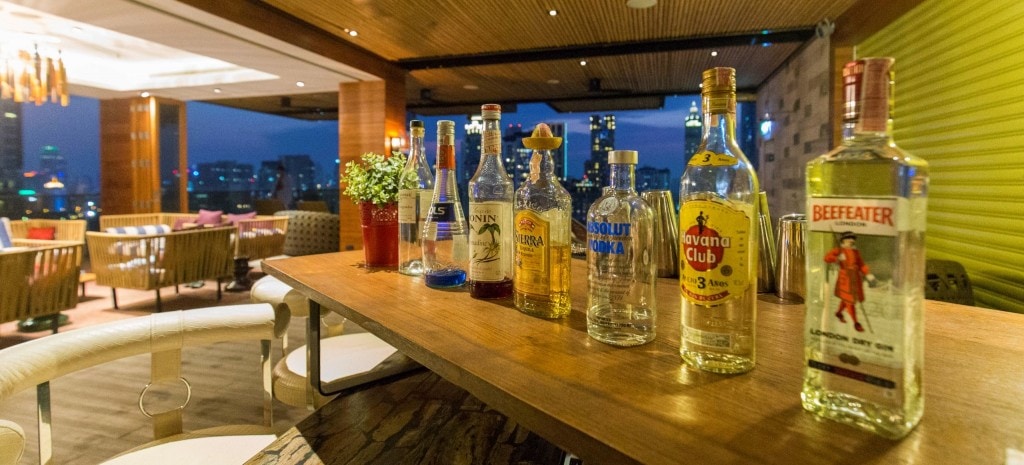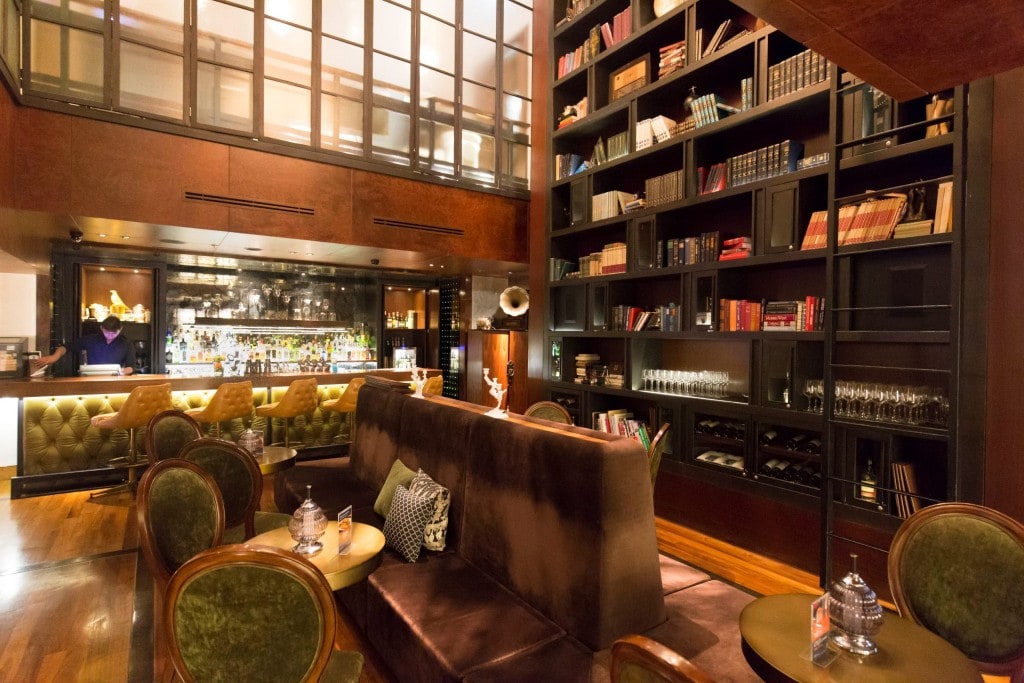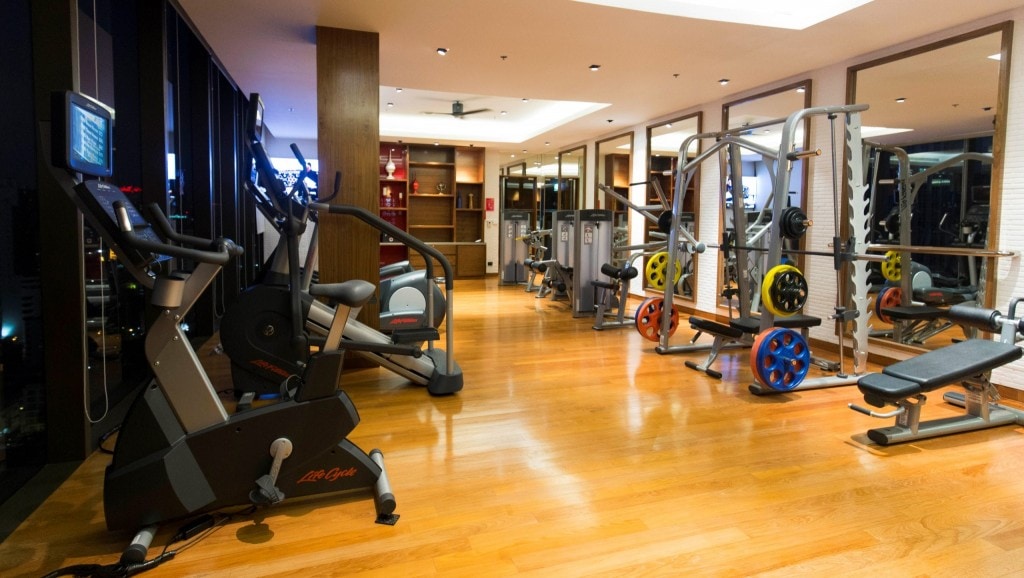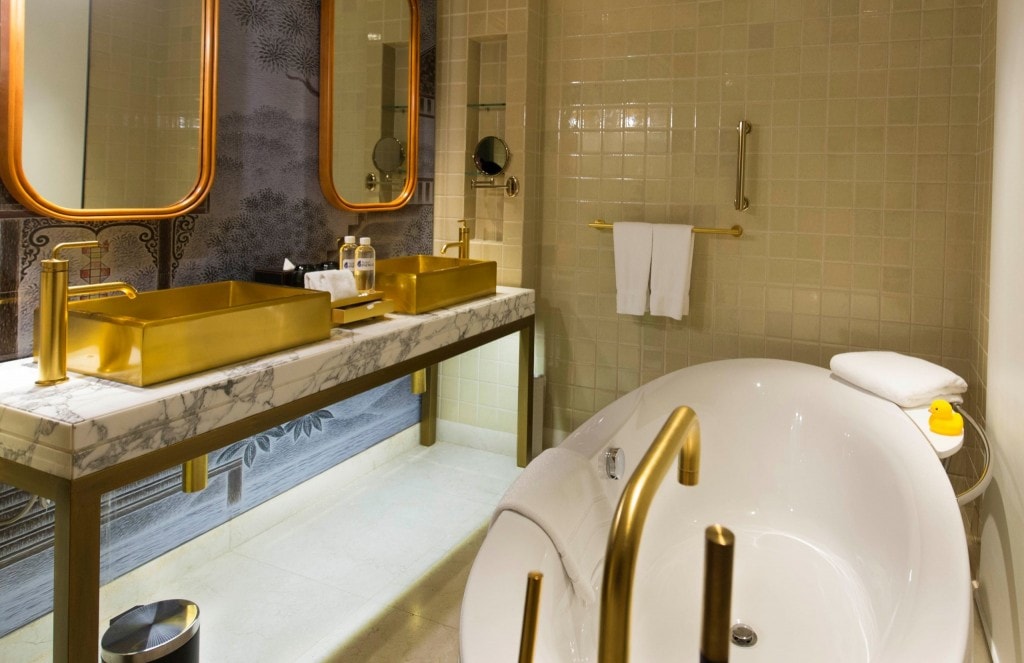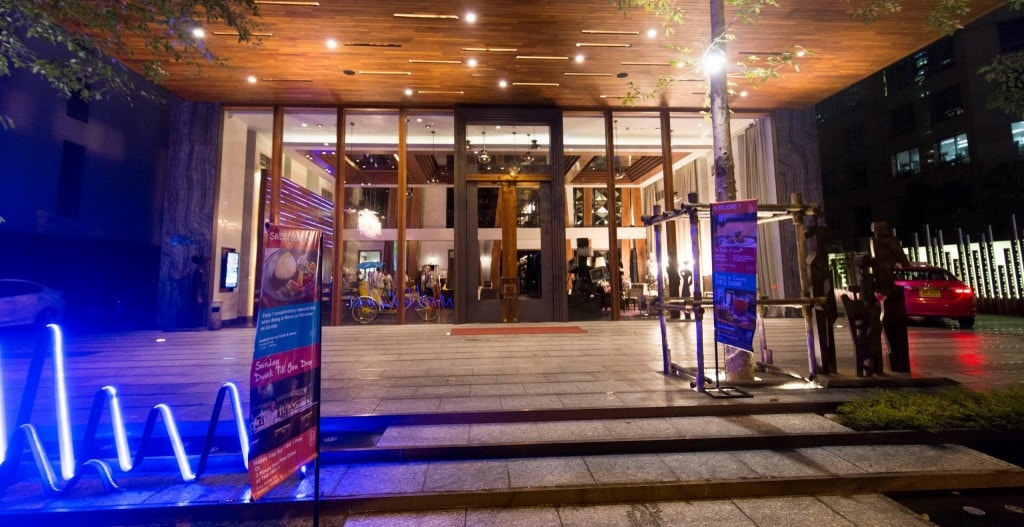 ** All opinions are based on a genuine stay, flight or experience. I'm not affiliated with the hotel, airline or tour operator but I might be (partially) sponsored – or paid. **