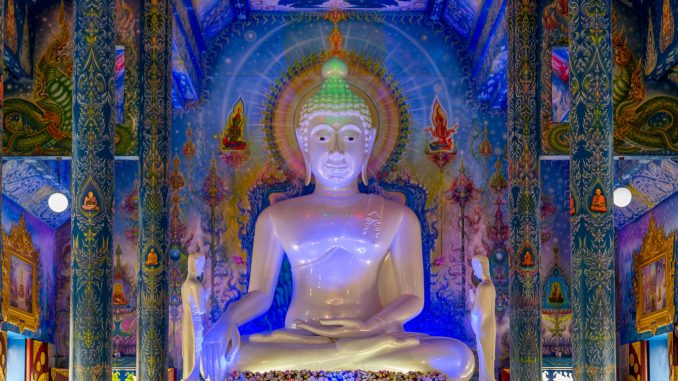 Thailand is one of the more developed countries in South East Asia which makes it a great place for a road trip by car and drive yourself. I take you in this 3-week Thailand itinerary to the most beautiful spots in Thailand. Vibrant city life in Bangkok, pristine nature in the north in Chiang Mai and Chiang Rai, the cultural roots of Sukhothai in central Thailand and a tropical island as conclusion. If you have just 2 weeks I'll let you know where to skip a day or two, so you can shorten this Thailand itinerary. If you're not confident with driving yourself I'll also show you where and when to fly and make day trips by local transportation. I'm sure you'll enjoy Thailand as I did during this amazing 3-week Thailand itinerary by car!
Thailand itinerary day 1-3: Bangkok
You will probably arrive in Bangkok first as it's the major international airport hub of Thailand. I suggest taking it easy the first day of this Thailand itinerary and adjust to the time zone to avoid a huge jetlag. The W Hotel Bangkok, Sukhothai Hotel Bangkok or Indigo Bangkok are three hotels that are amazing and highly recommended to stay at. Khao San Road is a road you must visit in the evening. You will either love it or hate it.
One option to watch sunset is to climb the Sathorn Unique tower and is especially interesting if you like urban exploring. The second day a Bangkok city trip to the 5 must-see temples will cover most cultural spots in Bangkok. Of course, there is much more to do and see in Bangkok and even a week can be filled. This Thailand itinerary however covers the diversity of Thailand to get an impression of every corner of the country.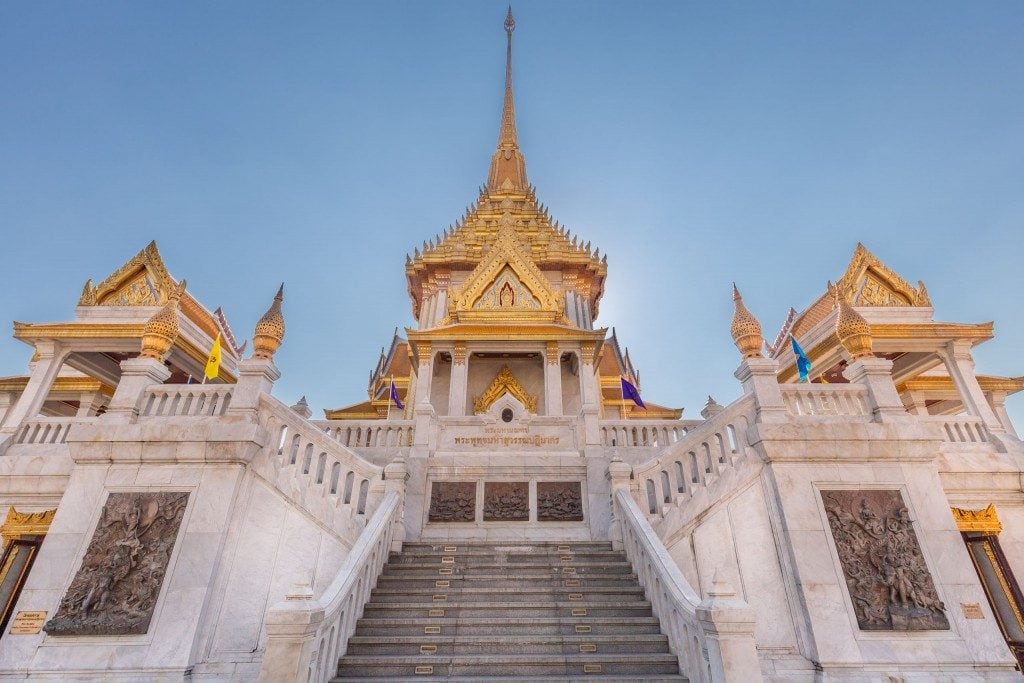 Now there are several options to continue. If you decide to drive (highly recommended to save on tours you must book otherwise) continue as per this Thailand itinerary but if you're short on time or do not want to drive read the alternative route tips I provide.
ALTERNATIVE ROUTE: Stay one night longer in Bangkok and do an Ayutthaya day trip from Bangkok and fly to Sukhothai on day 4.
Check out these in depth day trip articles for more Thailand travel inspiration:
THAILAND – Top 5 must-see temples in Bangkok & the Grand Palace
THAILAND – Top 5 sights and more for an Ayutthaya day trip from Bangkok
THAILAND – Urban exploring the abandoned Sathorn Unique Tower in Bangkok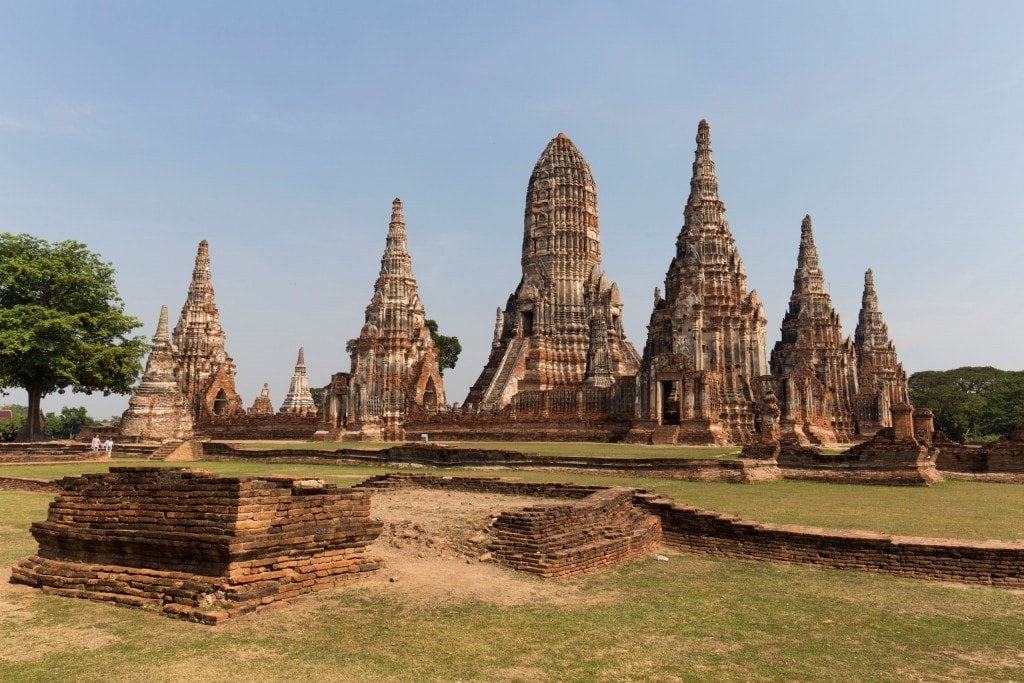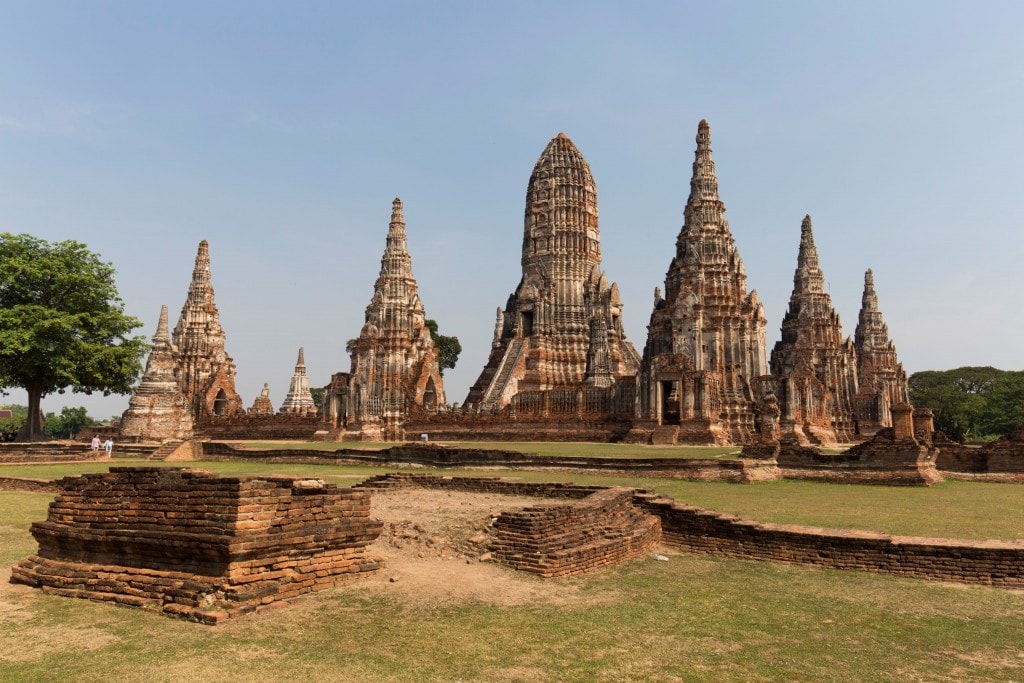 Thailand itinerary day 3-5: Ayutthaya
The second stop of this 2-3-week Thailand itinerary goes back to the roots of the country. Ayutthaya was the second capital of the Siamese Kingdom several hundreds of years ago. It's a UNESCO World Heritage Site and is large enough to spend two days. Various temples, palaces, chedis and other structures remain which are spread over a large park. It's possible to hire a bike and bike around the park which is for the core area the best way. The outlying temples are best visited by car as they are relatively far away. I suggest to depart Bangkok in the afternoon of day 3 of this Thailand itinerary and explore Ayutthaya from early morning the next day till dawn. The 5th day continues early morning to Sukhothai so no time to explore Ayutthaya then.
ALTERNATIVE ROUTE: If you drive I suggest staying two nights but this can be shortened to just one if you are short of time. In this case depart Bangkok during the morning and explore already a part of Ayutthaya that day. Make sure you have at least 8-9 full hours to explore Ayutthaya and you probably drive in the dark to Sukhothai and miss one area of interst there. If on a day trip from Bangkok (in case you fly to Sukhothai) make sure to go at 7AM in the morning.
Check out these in depth day trip articles for more Thailand travel inspiration:
THAILAND – Top 5 sights and more for an Ayutthaya day trip from Bangkok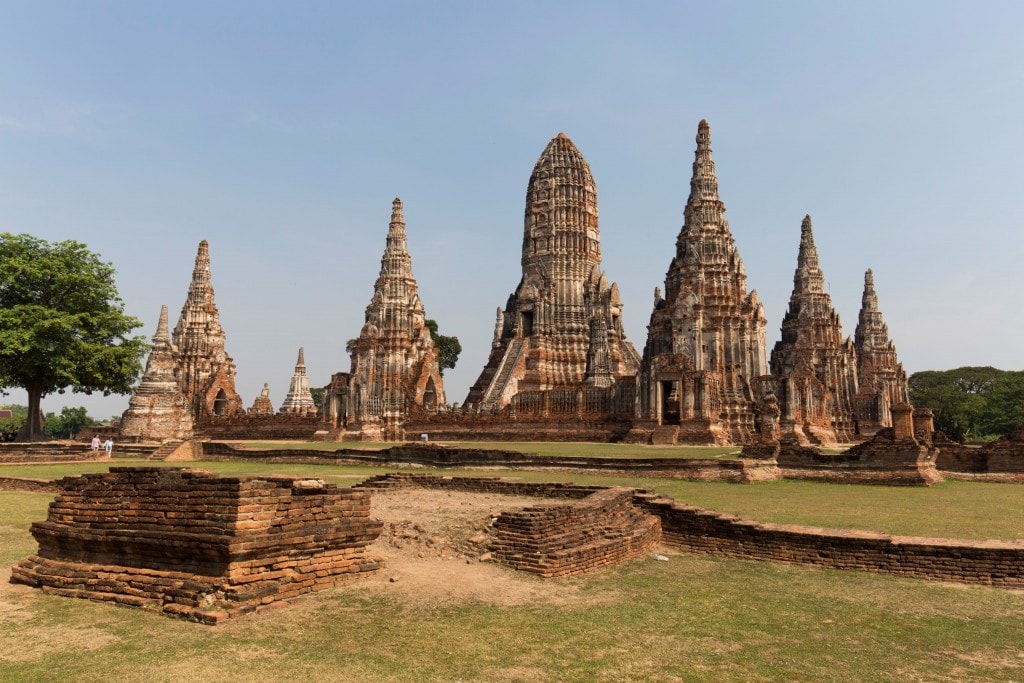 Thailand itinerary day 5-7: Sukhothai
The next stop of this amazing Thailand itinerary includes much more Thai history. Sukhothai is a must-see place to include on your Thailand itinerary if you have 3 weeks. Sukhothai is in central Thailand and was the first capital of the Siamese Kingdom. It's a UNESCO World Heritage Site consisting of three cities. If you drive from Ayutthaya to Sukhothai you will pass Kamphaeng Phet historical park which takes about 5-6 hours to explore. Make sure to depart early morning to be able to see Kamphaeng Phet historical park as well.
The next day I suggest to do a full day tour of Sukhothai historical park by bike which is the best way to explore the area. If the heat is to much use your car with air conditioning as I did. The day of departure to Chiang Rai is best used to visit the third site Si Satchanalai historical park as you will pass it anyway. I liked Sukhothai over Ayutthaya and both are must see ancient sites in Thailand.
ALTERNATIVE ROUTE: If you fly to Sukhothai you need to hire a car (with driver) to the other two sites. You can shorten the total Thailand itinerary by staying 1 night (only if you fly) and explore only Sukhothai itself. From Sukhothai fly to Chiang Rai or if the flights don't fit the schedule to Chiang Mai which means you must mix this itinerary a bit.
Stay tuned for more in depth articles with lots of Thailand travel inspiration of this day!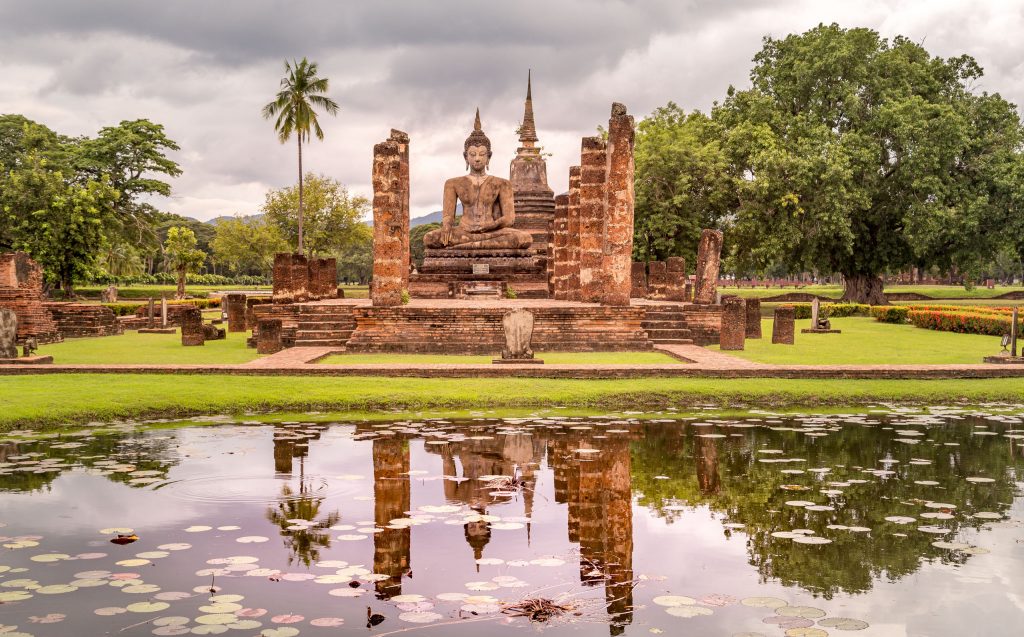 Thailand itinerary day 7-9: Chiang Rai
Two nights in Chiang Rai city center give two full days which are enough to explore the city if you depart late on the second day. The first day I recommend exploring the highlights of Chiang Rai itself. These include the White Temple, Black House, and a few other temples around the city. If you are there on a Friday evening the weekly walking street night market is a must visit. Alternatively, the regular night market is an option too but there are several night markets included on this Thailand itinerary already.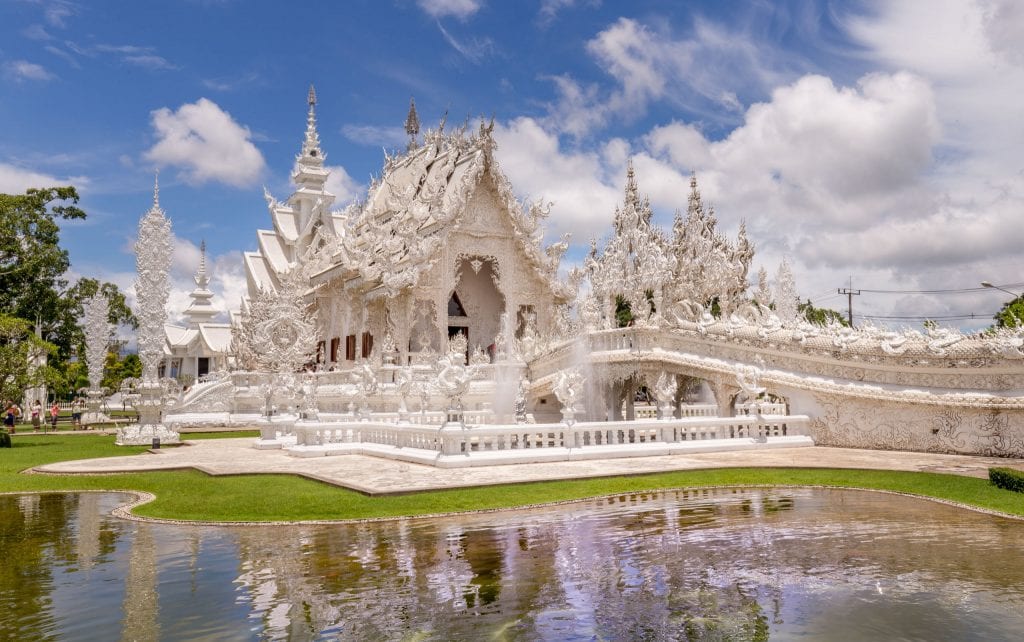 The next day the Elephant Valley Sanctuary is a place I suggest going to. It's a place which is one of a handful REAL elephant sanctuaries in Thailand. Most of the other 200 abuse the animals which I recommend to avoid. The Elephant Valley Sanctuary is located just 2 kilometers from the White Temple so visit the temple this day if you go to the elephants. In the evening drive north, to Katiliya Mountain Resort & Spa Chiang Rai hotel to stay in the lush green mountains of northern Thailand. North of Chiang Rai I suggest making two more day trips; so 3 nights should be booked there.
ALTERNATIVE ITINERARY: All trips in the Golden Triangle can be done from Chiang Rai city too if you want to stay there. If you want to shorten this Thailand itinerary a day you can skip a few sights to shorten 5 nights around Chiang Rai into 4 nights.
Check out these in depth day trip articles for more Thailand travel inspiration:
THAILAND – Restaurant hotspots in Chiang Mai & Chiang Rai; my personal list
THAILAND – Chiang Rai Elephant Valley camp; a TRUE animal friendly sanctuary
THAILAND – My personal favorite Chiang Rai & Chiang Mai craft beer bars
Thailand itinerary day 9-12: Golden Triangle
There are two day trips I recommend doing north of Chiang Rai which should be on any Thailand itinerary. Of these two north Thailand day trips most important to do is the Golden Triangle with the Opium Museum as the highlight. The day starts at the Wat Tham Khao temple & cave. From there it's a short drive north to Mae Sai border town if you want to do shopping and an early lunch.
The Opium Museum is a must place to visit as it explains the history of opium trade in the Golden Triangle very well. From there it's just a 10-minute drive further to the 3-country point (Thailand, Myanmar, and Laos). Do a 30-minute boat ride on the Mekong River there to enjoy the scenery. Further down the Mekong River is Chiang Saen which is an ancient city from the time of Sukhothai. The National Museum and a few ancient temples are worth a look at. From there it's an hour drive back to Chiang Rai.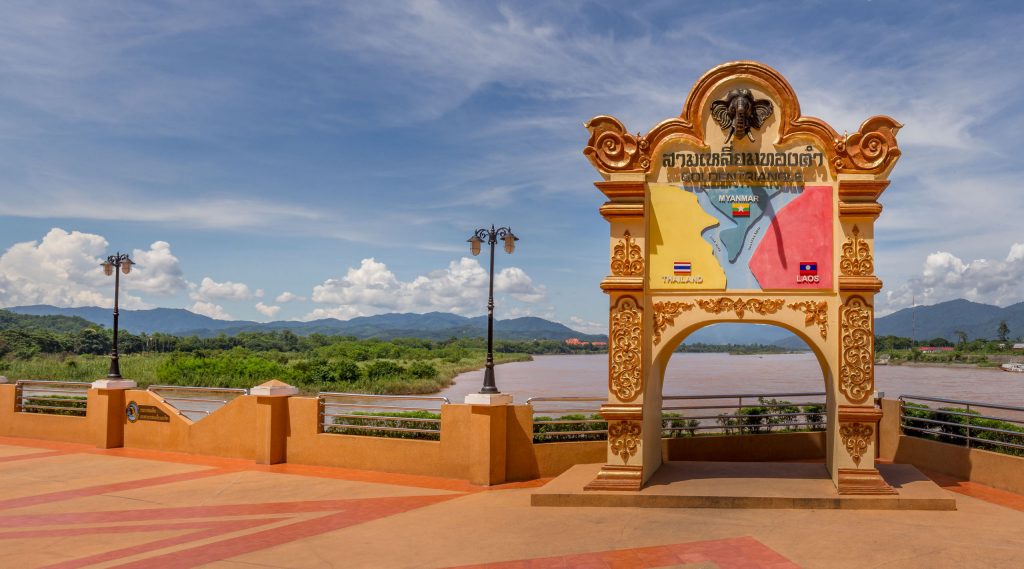 The other day trip starts at Doi Tung Royal Villa and Garden which is a private residence of the royal family. From there the day continues up the Doi Mae Salong mountain for lunch, see the temple and enjoy a tea plantation tour. For quality tea stop on the way back at the Choui Fong Tea plantation to buy tea. If you have been flying instead of driving you must hire a car with driver these days. On the last day to Chiang Mai there are various busses available which are probably the best option.
ALTERNATIVE ROUTE: If you have only 1 day I suggest including the Golden Triangle day trip from Chiang Rai in your Thailand itinerary. If you have an additional day you can do a day trip to Myanmar at the Mae Sai border crossing. I didn't do that myself though.
Check out these in depth day trip articles for more Thailand travel inspiration:
THAILAND – Restaurant hotspots in Chiang Mai & Chiang Rai; my personal list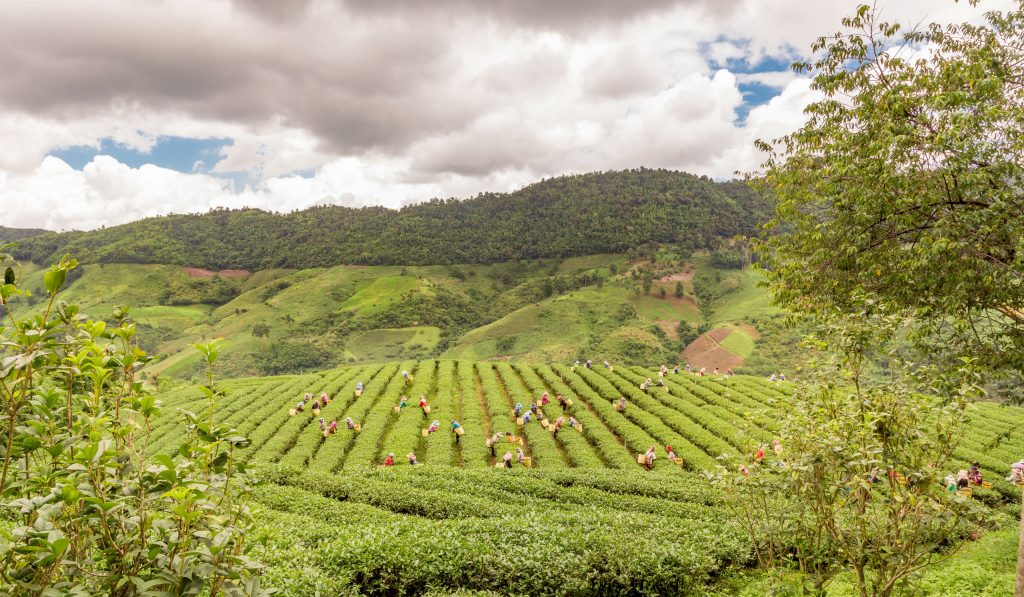 Thailand itinerary day 12-17: Chiang Mai
I stayed 3 nights in Chiang Mai city at the Akyra Manor Hotel and two just north of the city at the Four Seasons Chiang Mai. In Chiang Mai, I suggest taking one full day to explore Chiang Mai itself. There are 4 temples you must see (see day trip article), visit the night market and wander around the old town. Another day trip I recommend is to the Doi Inthanon National Park with the highest point of Thailand. It has beautifull nature, waterfalls and you can do a trekking to local villages.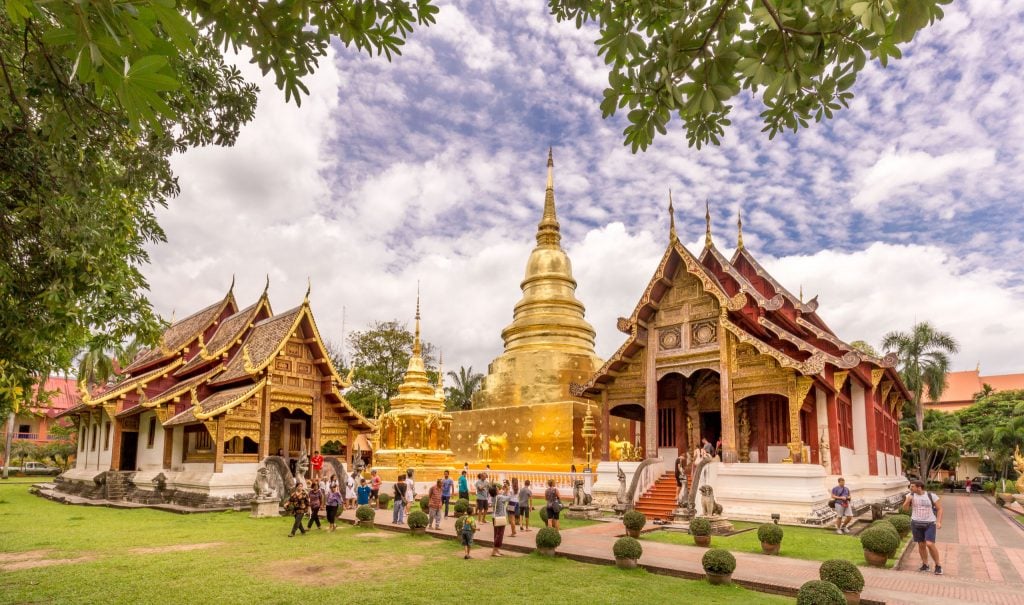 The second two nights I stayed at the Four Seasons which is set amongst rice fields. Go north first to the Chiang Dao temple and after to the Sticky Waterfalls before arriving at the Four Seasons Chiang Mai. The Chiang Dao temple is a beautifull temple with a large cave system. The Sticky Waterfall is unqiue as you can climb to the top without any equipment as it sticks. The next day do the local experiences at the Four Seasons Hotel Chiang Mai. This includes a morning bike ride, rice planting, buffalo washing and a nature trail. It's an amazing luxury resort where you can experience the local northern Thai way of life.
Personally, I would have loved to stay longer in Chiang Mai but time was running out so I continued for some island fun.
ALTERNATIVE ROUTE: The Thailand itinerary up to this part takes 2 weeks with a 3rd weekend if you don't shorten it. To make the itinerary 3 weeks there are a few options as I describe below.
Check out these in depth day trip articles for more Thailand travel inspiration:
THAILAND – Restaurant hotspots in Chiang Mai & Chiang Rai; my personal list
THAILAND – Doi Inthanon National Park day trip from Chiang Mai
THAILAND – My personal favorite Chiang Rai & Chiang Mai craft beer bars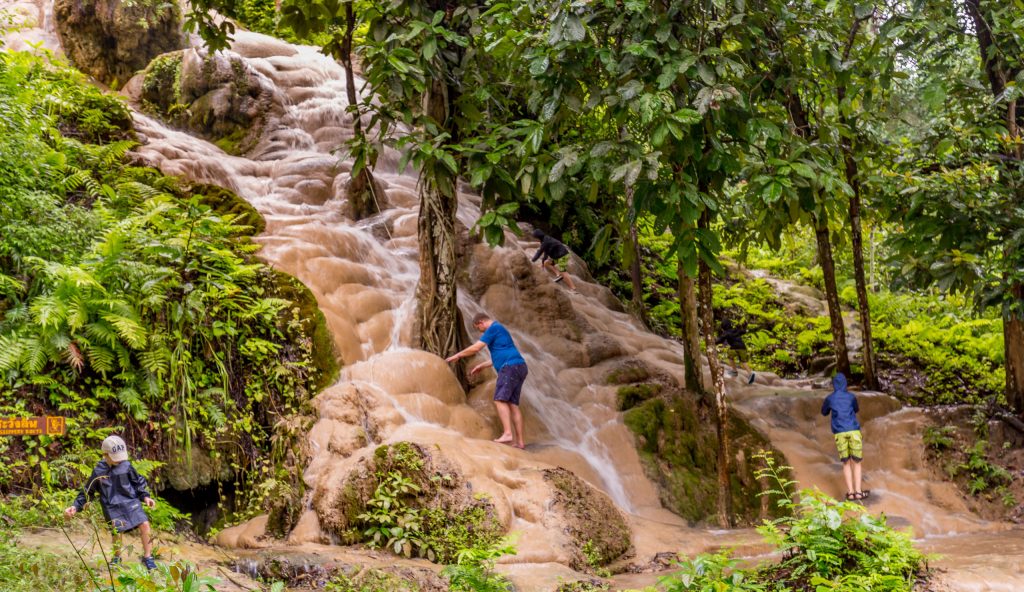 Thailand itinerary day 17-21: Koh Samui, Phuket or other island
There are several option to finish this Thailand itinerary. I have been to Phuket on an earlier trip with my daughter where we stayed at the Amari Phuket. A hotel I highly recommend. You can do a Phuket land tour for a day, relax at the beach, or go on a dive tour. The Andaman Sea is great for diving but do check the season as in July & August most places aren't accessible.
Another option is to go to Koh Samui where I actually went when I travelled this Thailand itinerary recently. Koh Samui is my favorite rather as Phuket. I went on a cultural day trip for a day, relaxed for 3 days and went diving near the island of Koh Tao. My kids dive too and they loved it as you can see in the following photo. It depends on your personal interest where to spend the last days of this Thailand itinerary. If you decide to go to Koh Samui I suggest staying at Amari Koh Samui which is a luxury family resort.
Check out these in depth day trip articles for more Thailand travel inspiration:
THAILAND – Tired of Phuket's beaches? Do a cultural day tour!
THAILAND – Koh Samui restaurant guide: best food & craft beer bars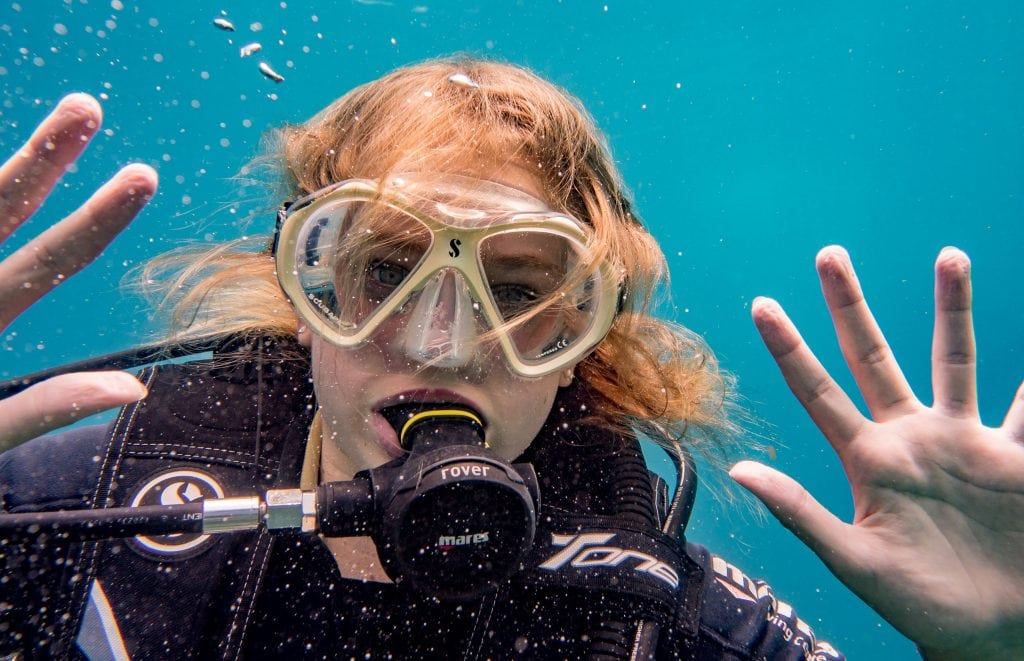 Every trip ends and so does this Thailand trip. I hope this amazing Thailand itinerary can be your guide when travelling through Thailand. It covers most if not all places of interest. You'll see the best nature, best culture spots, vibrant city life and it includes also time for the beach and diving.
You can of course extend this Thailand itinerary with two weeks in several countries. Make sure to read my two week Indonesia itinerary, two week Vietnam itinerary or two week Cambodia itinerary.
Will I return to Thailand? I probably will as there are a few places in the south eastern part of Thailand worth going to including some UNESCO World Heritage Sites. Bangkok, I will visit hopefully again too as I want to explore its craft beer scene one day. It's a hub in South East Asia I travel through quite often so I'll be back one day for sure.
Stay tuned for more stories and subscribe to the newsletter or follow CTB on social media (Facebook, Twitter, Instagram including Instagram stories; on all social media you can find CTB @christravelblog) to get updated information.
Did you visit Thailand too or do you have questions? Please leave a comment at the bottom of the page. Love to hear from you!