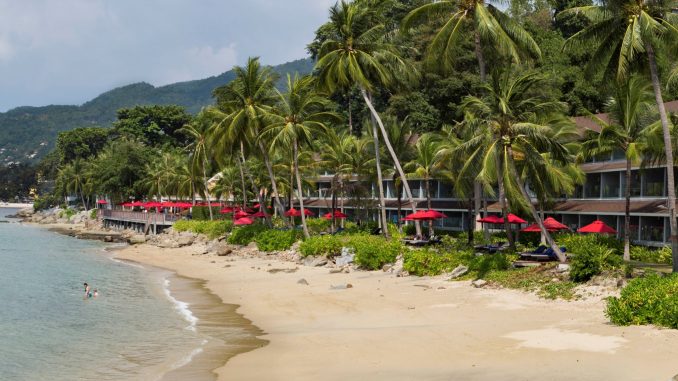 In May 2016 I did a three and a half week journey through South East Asia together with my daughter. We started in Thailand on Phuket Island. It's a destination for many and a bustling island so I searched for a secluded retreat. The Amari Phuket is located just next to Patong Beach and just a short distance away from the crowds. I stayed there for three nights and I enjoyed it. In this review I show you why but let's start with a short video impression of Amari Phuket.
The hotel
The Amari Phuket is a luxury resort on a hill facing Patong Bay and Beach. I was a bit worried at first as our two bedroom villa was located on the top and walking there in the heat would be an exercise. At check-in I was told they offer free golf carts to shuttle between lobby and villas all day long. I love that. The airport is located on the northern tip of Phuket and it takes about 50 minutes to Amari Phuket. Patong town is a 5 minute tuktuk drive or a 15-20 minute walk away. This short distance and the secluded area of the resort were things I was looking for.
When I arrived with my daughter the staff welcomed us with a fresh towel and a refreshing drink. We got taken care of directly. It didn't take more then 10 minutes before we were in our two bedroom apartment number 6224. It was a long flight (5 flights actually. Read my tips on how to fly cheap business class) and I wanted to sleep but when I saw the view from the balcony I could not resist taking a cold beer from the fridge. I just stared for an hour at the view before going to bed. Altogether the secluded location but also the vicinity to Patong, the private beach and friendly staff made it a comfortable stay.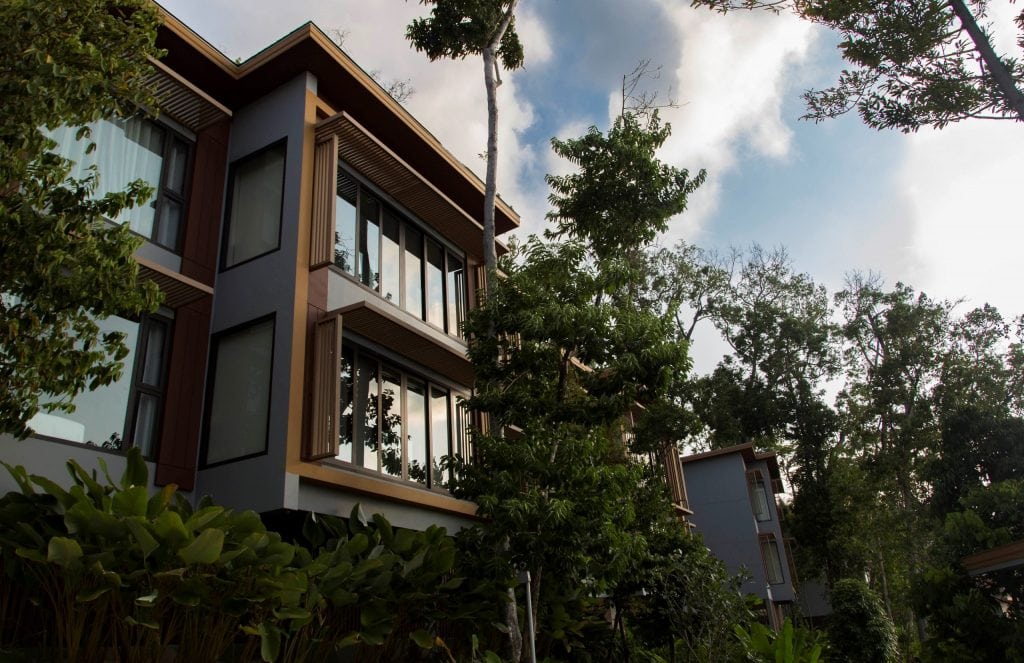 The rooms at Amari Phuket
The Amari Phuket has several buildings with rooms near the water. Up the hill is the newer ocean wing consisting of villas with each just a few apartments. Our apartment 6224 was a two bedroom suite. One bedroom with a comfortable king-size bed and the other a twin bedroom. My daughter could sleep (earlier) in one room which was perfect as she wouldn't wake up when I would go to bed. I like it when I arrive in a hotel room that there is fresh fruit and a personal welcome card waiting for me. At the Amari Phuket it was even better; when we returned the next day there was some champagne and sweets waiting for us. These kinds of extras make a stay much more memorable.
Both bedrooms had a bathroom with rainforest shower: a big plus as I like those. The amenities in the bathroom are complete and of good quality. All the rooms have access to a large balcony to sunbath, eat, drink and relax. As I mentioned the view is amazing over Patong Bay. When I first entered the apartment I was surprised by the large living room. A large kitchen, sitting area and a dining table. We had a great time in the apartment and I can imagine staying there longer; it's like a home.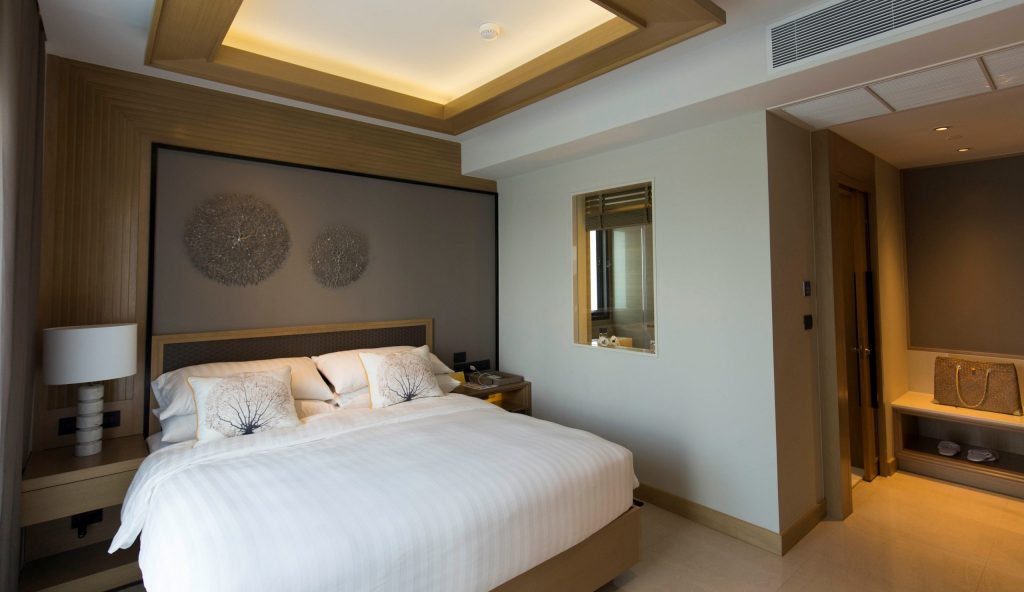 Facilities at Amari Phuket
The Amari Phuket has lots of facilities. A few which I didn't even manage to visit are the kids club, inspiration room and the gym. Ok, I did have a look inside the gym but it was way too hot in Thailand for me to do exercise. There are a total of three pools of which one was located just next to our apartment at the club house. The other two are located near the seashore. The pools are large enough and I didn't get the feeling it was crowded. Lots of sunbeds and none of the days someone was sitting next to me.
I don't like public beaches and Patong beach is too crowded plus the waters are not that clear. I don't know why though. Amari Phuket has its own private beach with clear water. It's very private and there were almost no other guests. I did more swimming at the jetty between tropical fish than at the beach. I just love my GoPro to take underwater pictures. At the end of the beach you find the SPA. I love a bit of pampering now and then. The Breeze SPA just offers that on the edge of the resort in a quiet area. Altogether lots of facilities and I cannot think of something that was missing. Did I already mention there is also a free shuttle to Patong Town three times a day? No reason to not stay at this secluded resort.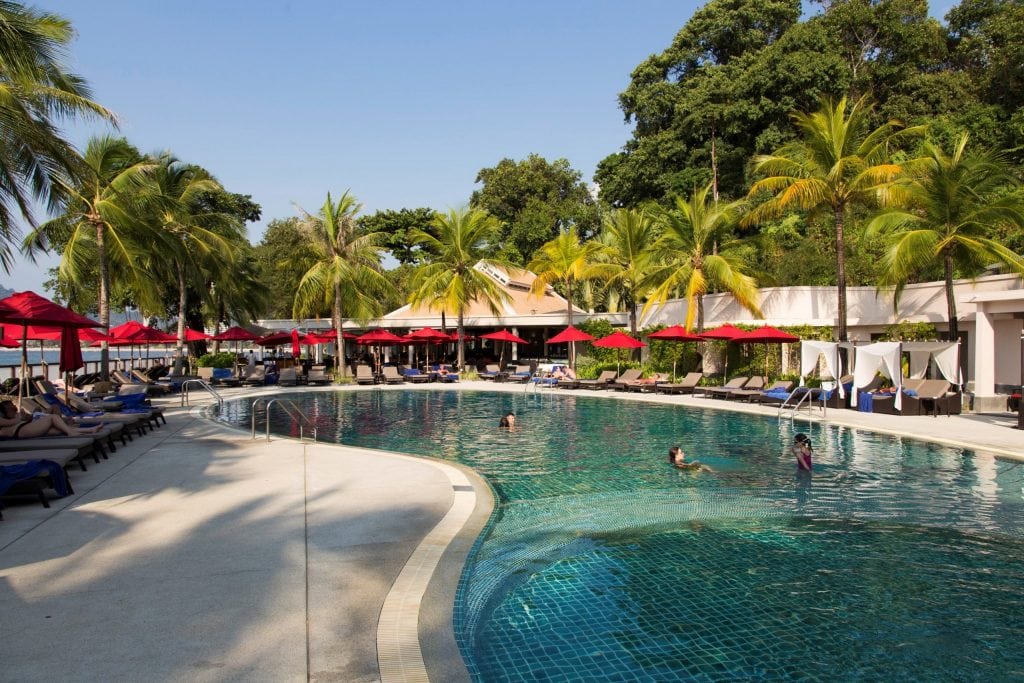 Dining & Drinking at Amari Phuket
The Amari Phuket has two restaurants, two bars and a club house. I love privacy so the club house was a must have. Located directly next to the apartment and available for not more than 80 guests so that it doesn't get overcrowded. As in any club house or lounge the choice at breakfast is a bit less but it's still possible to have it in the main restaurant too. I know what I like and this was all served: noodle soup, smoked salmon, some pastries and two fried eggs sunny side up. At the club house there is also a private infinity pool with an awesome birds eye view over the bay. I loved watching the sunset there. In the afternoon they served complimentary cocktails and snacks. For me this is always a perfect hour to have some work done; business keeps going also while traveling.
Next to the lobby is the bar which has also a bay view. The all-day dining and Italian restaurant are located near the seashore. I had one dinner at the all-day dining. Delicious fresh spring rolls and a cheese burger made of quality beef. Beers are served in ice buckets to keep them cool. We don't want warm beer don't we? The other bar is located at the hotel's private jetty. This is an even better place to watch the sunset while sipping a cocktail. Service is quick and friendly. I normally skip lunch when it's hot. The "problem" is that around 3PM I start to get hungry. Fresh spring rolls are my favorite as they are pretty healthy. I didn't stay long enough to try all the food and beverage outlets but those I did manage to try served nothing but quality.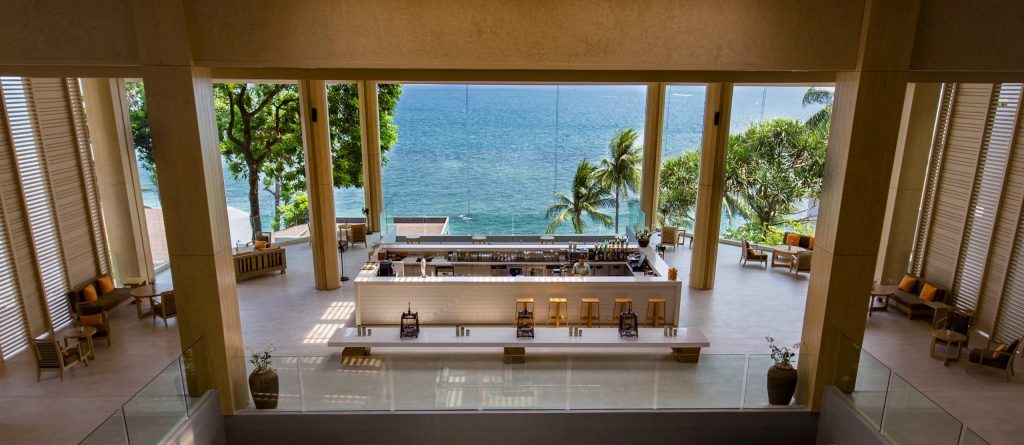 Conclusion
To be honest I was a bit worried staying on Phuket Island. Maybe it was too crowded for me? I do not regret staying as Amari Phuket is a secluded place and made me unwind. I liked the lovely club house with infinity pool as it gave me privacy and time to work. The apartment was probably too huge for two persons to be honest. It was very comfortable and I loved the view. I had fun, my daughter even more, at the pools, beach and jetty. So much that we even forgot the anti-sunburn; we were like lobsters. The friendly staff made our stay a memorable one. If you are looking for a place on Phuket Island I highly recommend the Amari Phuket, I'm sure you will have a memorable stay too.
If you would like to know what you can do in and around Phuket then see one of these options: A cultural day tour in Phuket and make sure to check my 3 week in Thailand road trip itinerary. I will add more destination information over time.
Stay tuned for more stories and subscribe to the newsletter or follow CTB on social media (Facebook, Twitter, Instagram including Instagram stories; on all social media you can find CTB @christravelblog) to get updated information.
For more hotel information and booking options please visit the website of Amari Phuket.
Website: http://www.amari.com/phuket/
Facebook: https://www.facebook.com/AmariPhuket/
Gallery of Amari Phuket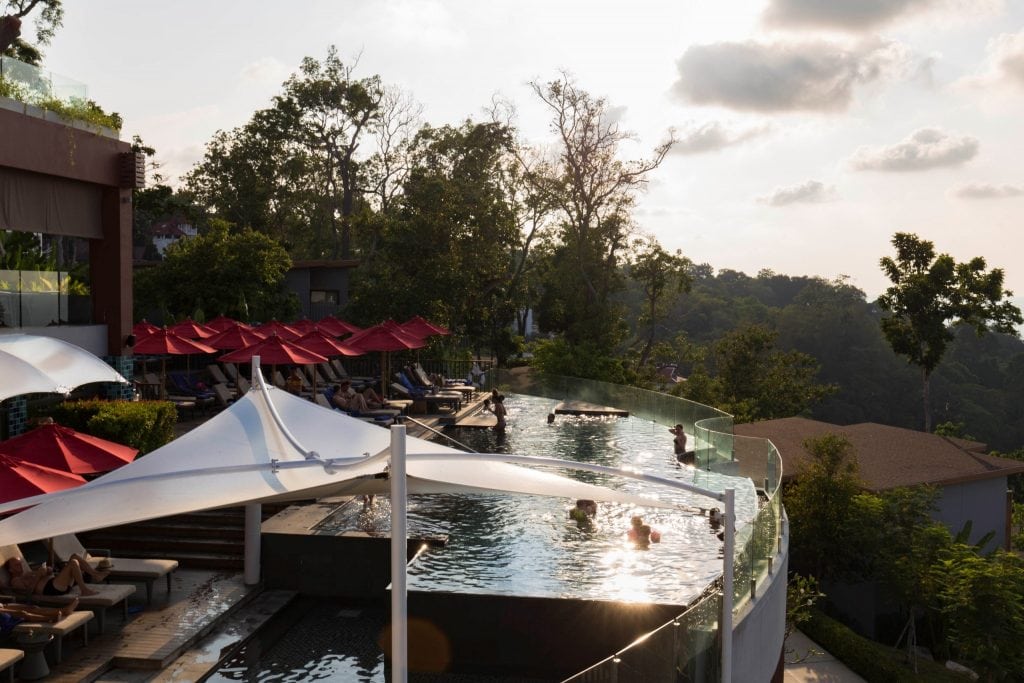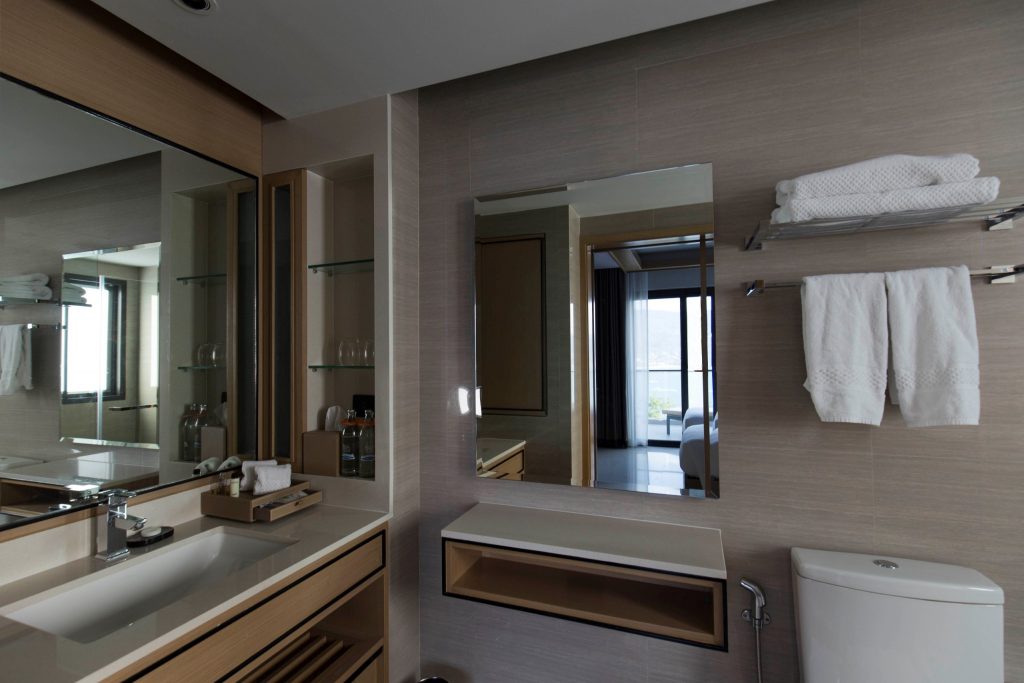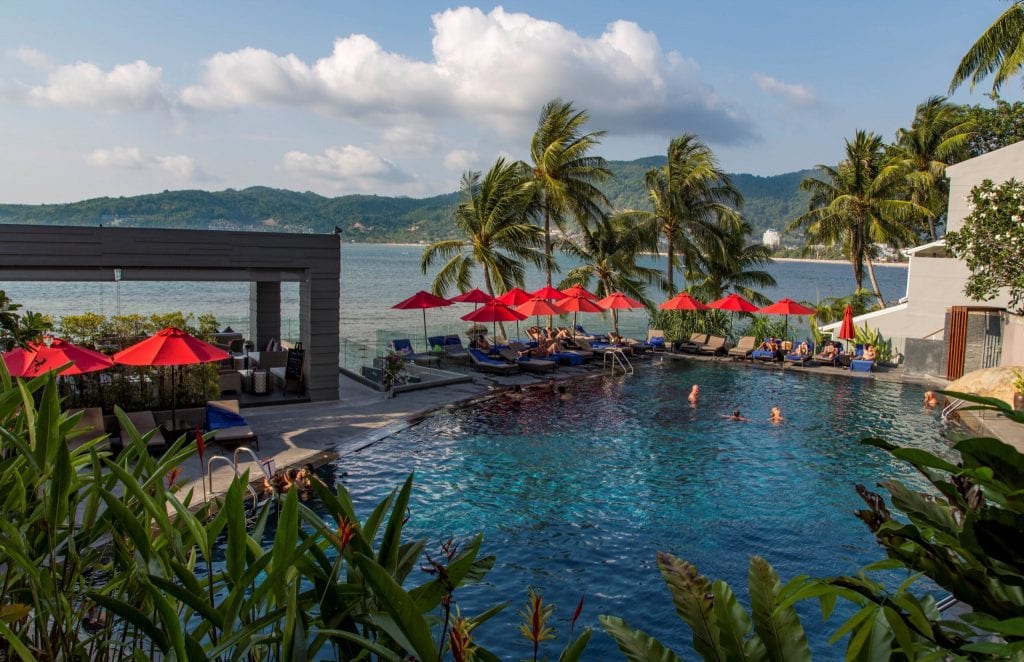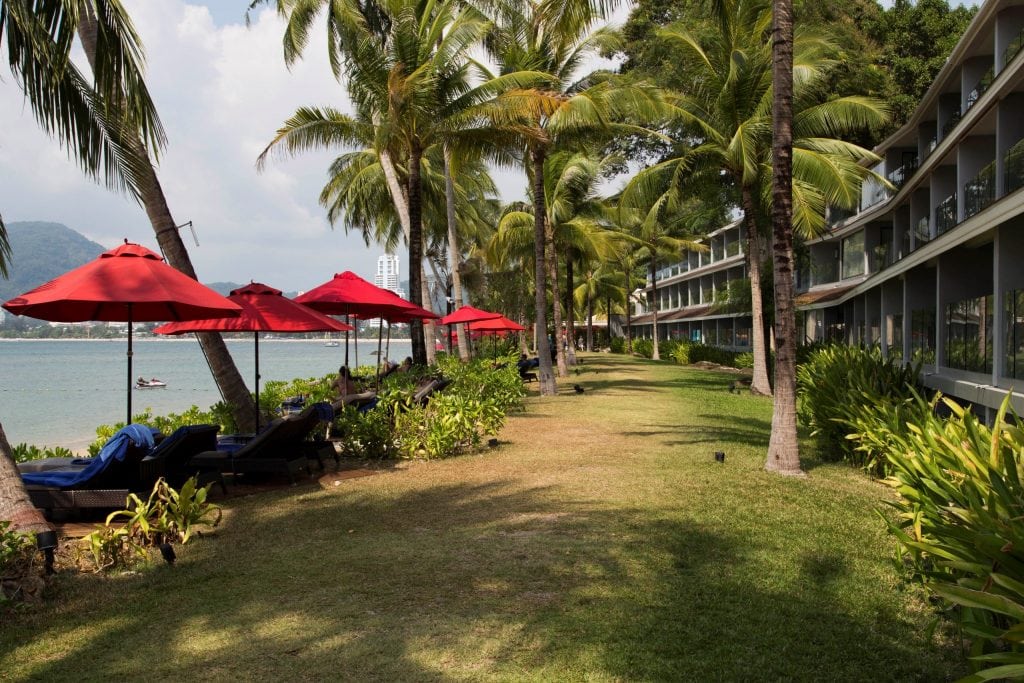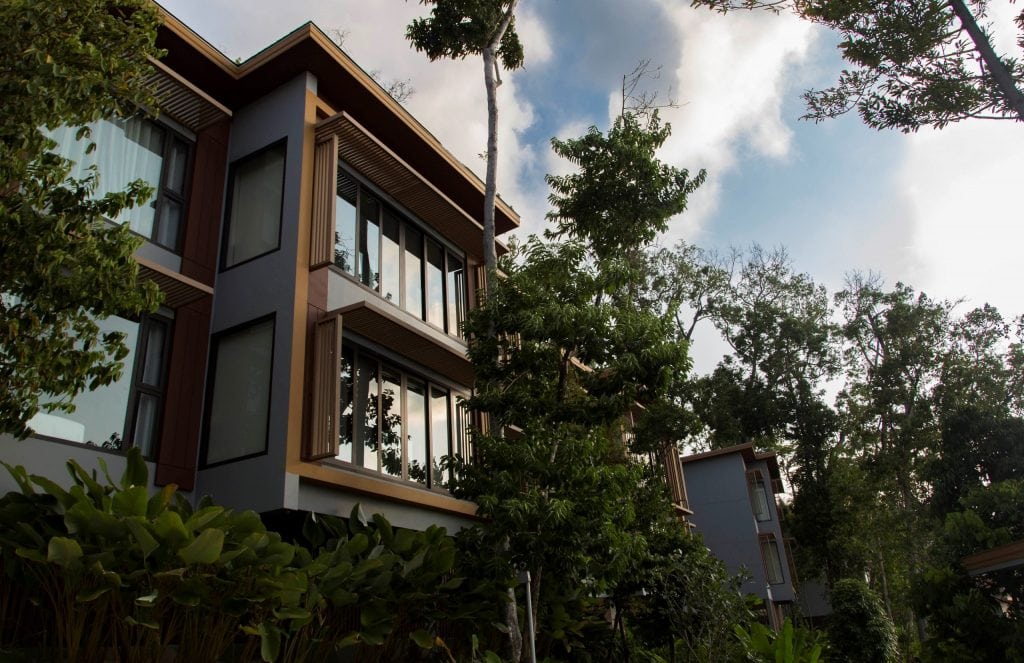 ** All opinions are based on a genuine stay, flight or experience. I'm not affiliated with the hotel, airline or tour operator but I might be (partially) sponsored – or paid. **