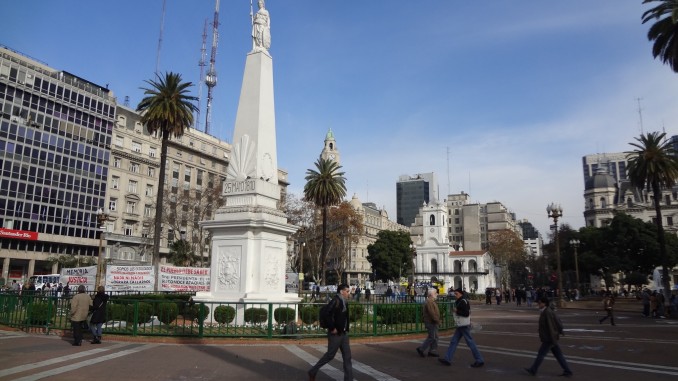 #TBT [ThrowBackThursday] week 9 of 2015, Tips on avoiding pickpocketing and my experience. This week Argentina 1 of the 52 countries I visited prior to 2015.
In all my travels I got pickpocketed only once and I knew it was happening! Here my experiences with pickpocketing in Buenos Aires.
So how did I still lost some pesos (approx 100 euro) while I knew it was happening? I was walking through downtown Buenos Aires back in 2012 when someone shouted at me that there was dirt on the back of my jacket. I took my jacket off and checked on the back and indeed it was dirt, bad-smelling too! Two persons approached me with a map in their hand offering help to clean. I directly realized what was happening so I said "I do not need help" and walked towards a taxi to get back to the hotel. In the time that I turned they already emptied one of my pockets. All this happened in a matter of seconds. So how got my jacket dirty? A third person had put this on my back without me noticing. Then the two other person come to offer "help". A scheme often practiced by pickpockets and I knew this approach and still lost money! So be warned, don't accept help from strangers and be aware even if you know the tricks 🙁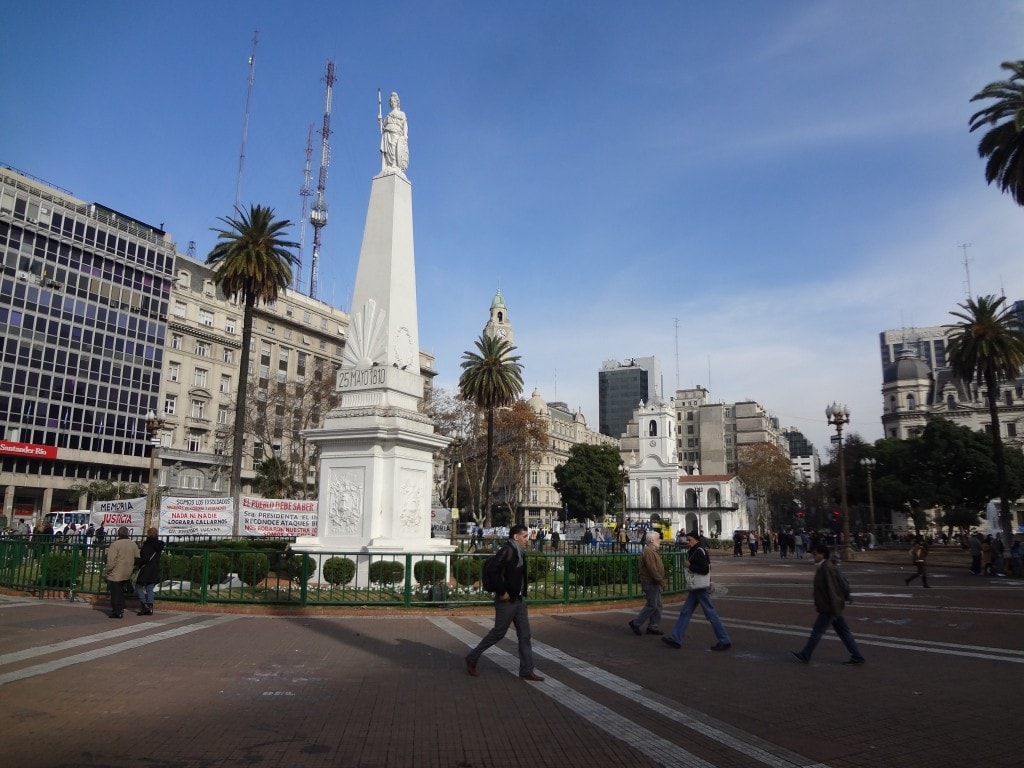 Tips on avoiding pickpocketing
– In taxi's always say out loud the amount you give the driver or better try to give the correct amount. They tend sometimes to change a 100 bill to a 10 bill or a 50 to a 5 bill. When the driver tried this on me I asked him if we should ask the police for assistance. He quickly gave back the change and I left the taxi.
– Anyone approaching you to offer help, asking questions, or offering you something: deny. Or, if you think it's honest, make sure you keep some distance. There are of course honest people asking for help too!
– People who bump into you can take your wallet. Keep attention; it happens often.
– Do not use your phone on streets where they can just grab it and run away. They tried it at me too but saw it coming luckily.
Best way is to put your belongings in a safe place. Never carry too much cash, credit cards and ID's, only take what you need. Get information from your hotel for example which are the places most things happen and be prepared.
Safe travels!
Stay tuned for more stories and subscribe to the newsletter or follow CTB on social media (Facebook, Twitter, Instagram including Instagram stories; on all social media you can find CTB @christravelblog) to get updated information.
Did you visit Argentina too or do you have questions? Please leave a comment at the bottom of the page. Love to hear from you!