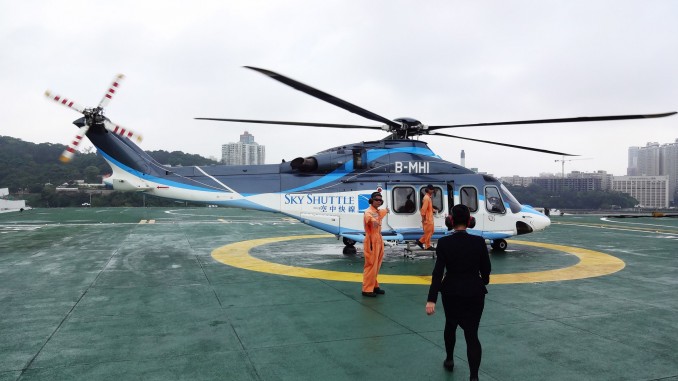 #TBT [ThrowBackThursday] week 15 of 2015. This week, something I remember from my visit to Macau, 1 of the 52 countries I visited prior to 2015.
In 2012 I visited with my son (then 9 years) Tokyo, Hong Kong and Macau. We had boat tickets from Hong Kong to Macau and after two days in Macau we had to get back to Hong Kong. We arrived at the terminal to get to our boat but there was also some advertisement to go by helicopter. My son saw this and said "Hey daddy shall we take the Macau helicopter flight to Hong Kong, please?" with big eyes. Who am I to say no? 🙂
So, we bought helicopter tickets and headed to board the helicopter. The ride was smooth and quick. After a 15 minutes ride we landed in downtown Hong Kong! Both my son and I, but also my creditcard, will never forget this ride!
Stay tuned for more stories and subscribe to the newsletter or follow CTB on social media (Facebook, Twitter, Instagram including Instagram stories; on all social media you can find CTB @christravelblog) to get updated information.
Did you visit Macau too or do you have questions? Please leave a comment at the bottom of the page. Love to hear from you!