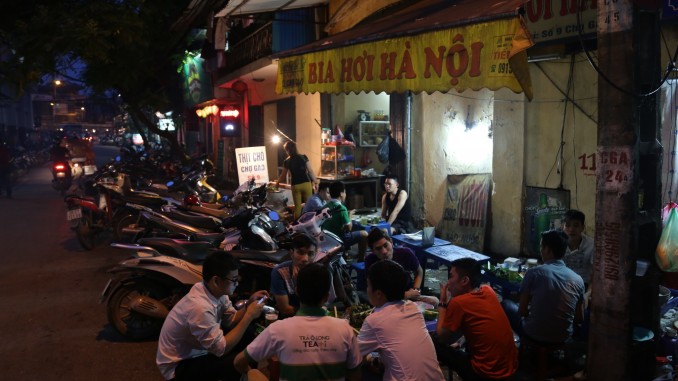 #TBT [ThrowBackThursday] week 7 of 2015, eating strange Vietnam food with my son of 11 years.
This is not for everybody but we like to try and eat strange food! At least it is strange for most westener's as for the local people it's common food for every day. I have had lots of things all over the world but the trip that gave me the most memories is a trip with my son in 2014 when he was 11 years. We went to China and Vietnam together and travelled for over 3 weeks in total. One week we stayed in Vietnam at Ha Long Bay and in Hanoi. Vietnam is a great place to try and eat new things so in Hanoi we did a street food tour and after we went to snake village!
If you are visiting Vietnam then make sure to read also:
ANCHOR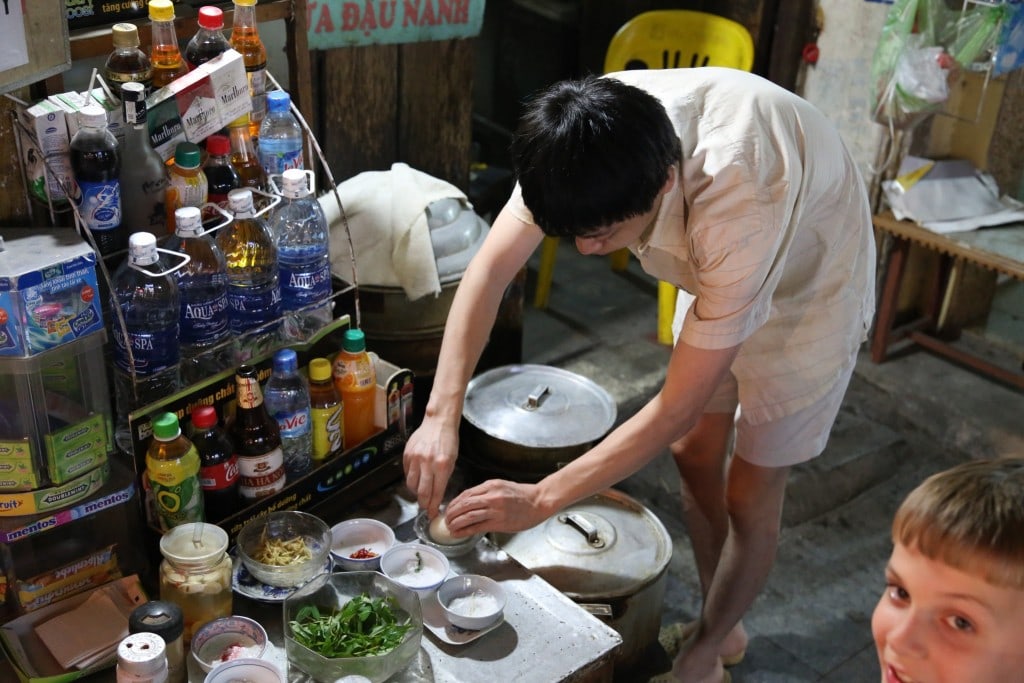 We tried a few new things which especially for my son were new. We tried boiled duck embryo eggs, dog meat from the grill and some insects. After we had some snacks at about a dozen orso restaurants (read here) we went into a taxi and headed for snake village for the highlight of our food tour. There we had a live cobra snake. The whole thing how it's prepared is just amazing and my son loved it (read here).
I'm so happy that my son and also my daughter who is two years younger simply eat everything. Vietnam food is the best way to try more things. This trip is one we will never forget and will talk about for a long time! Read my 2 weeks in Vietnam itinerary if you are planning a trip to Vietnam! I show you the best area's.
Stay tuned for more stories and subscribe to the newsletter or follow CTB on social media (Facebook, Twitter, Instagram including Instagram stories; on all social media you can find CTB @christravelblog) to get updated information.
Did you visit Vietnam too or do you have questions? Please leave a comment at the bottom of the page. Love to hear from you!