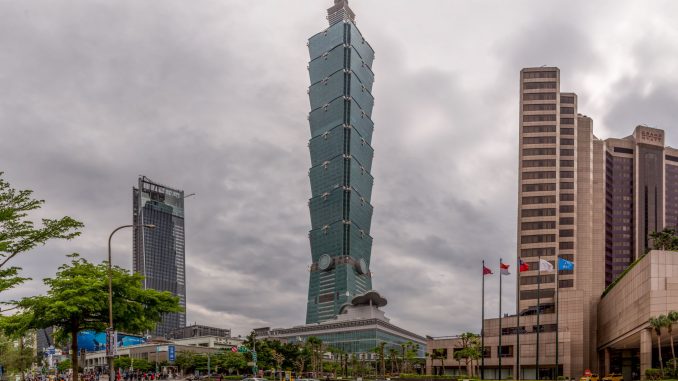 Taiwan is an island nation and the perfect country for a road trip. I did a Taiwan road trip with my son in May for 14 days. I booked tickets from Amsterdam to Tokyo for my son and I as they were only 650 euro in business class (how to book cheap business class?). I visited Japan for a two-week road trip just 3 months earlier with the full family and therefore I was looking for something else now. Taiwan, in combination with a side trip to Palau, seemed like fun. It was! I show you my 14-day Taiway road trip itinerary which covers the most important places of the island. I hope this Taiwan road trip itinerary helps you while planning your trip to Taiwan.
Taiwan road trip day 1-2-3: Taipei City
I arrived in the afternoon at Taipei Songshan Airport which is located downtown. This is very convenient as it took me just 10 minutes to get to my hotel the Éclat Taipei. I stayed for 3 nights and this gave me two full days to explore Taipei. The first day I started at the National Dr. Sun Yat-sen Memorial Hall after which I walked to Taipei 101 to visit the observation deck. It gives a nice view over Taipei but on a cloudy/hazy day it's not worth it to be honest. Just next to Taipei 101 you'll find Commune A7 which is an old parking lot with lots of different popup eateries, a great place for lunch. After lunch, I went to the National Palace Museum which is a bit north of town but a must-see in Taipei. It has so much artifacts of ancient China in perfect condition. As I was a bit jetlagged this filled my first day of the 14 days I would spend in Taiwan.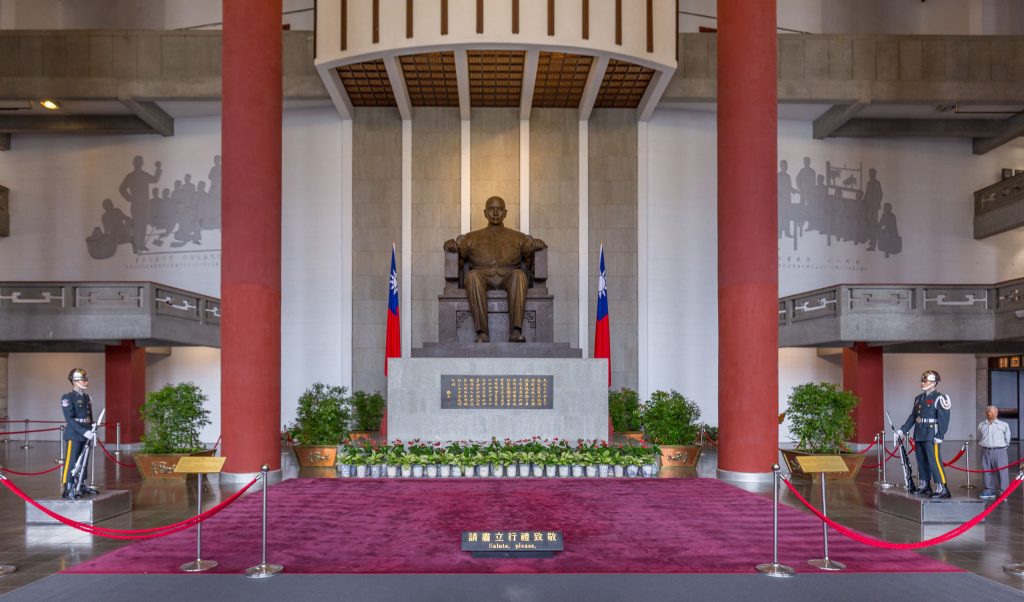 The second day I started at the Dalongdon Baoan Temple which is a very nice small and active Buddhist temple in Taipei City. Next door there is the Confucius Temple of Taipei but unfortunately closed the day I visited. I continued to the Martyr's Shrine to see the guards change at 12PM. Next up was the Chiang Kai-Shek Memorial which has a huge memorial hall and several exhibition halls. At the Chiang Kai-Shek Memorial and the Sun Yat-sen Memorial hall you can also see the guards change. I recommend watching this at least at one of the places.
In the afternoon, I arrived at the Longshan Temple which is one of the temples you must see in Taipei. Just a block away is the Huaxi Street Night Market which is the perfect place to go for street food including snake! I had snake before in Hanoi so I skipped it this time as it isn't cheap. These two days cover most important places in Taipei City; I would not plan more days In Taipei if you are on a 14-day Taiwan road trip.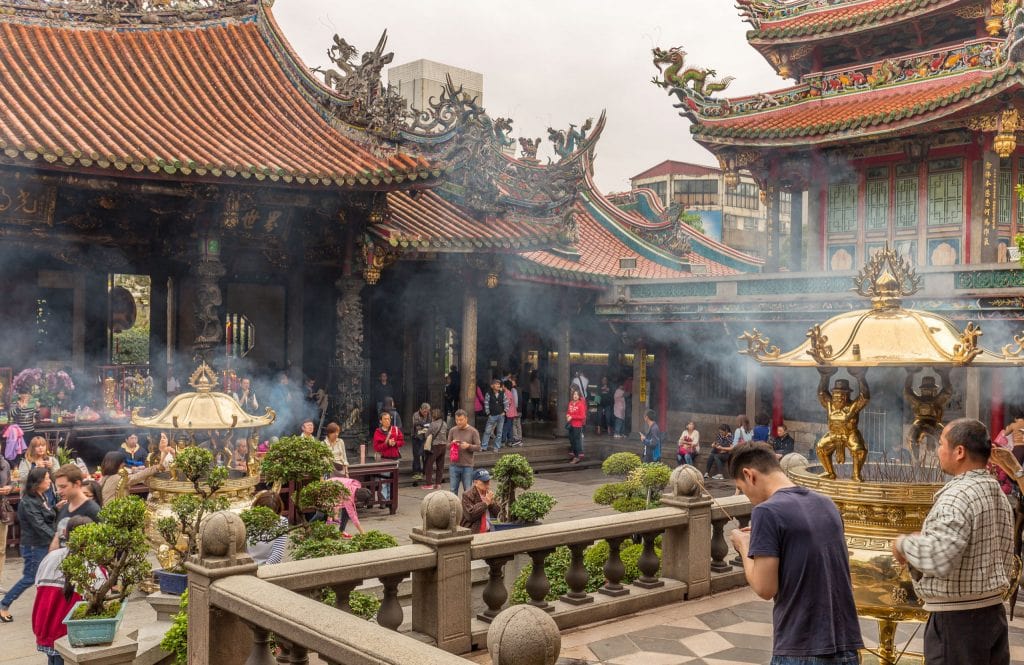 Taiwan road trip day 4: To Taichung
After I picked up a car in downtown Taipei City the real road trip through Taiwan started. The idea was to go urban exploring at the Lo-Sheng Sanatorium. This is an old leprosarium which is a potential UNESCO World Heritage Site in Taiwan. It's not open to the public but it should have been possible to just enter. Unfortunately, I got spotted by a guard and as I had a big camera on me and didn't look Taiwanese he kept an eye on me.
Eventually after I kept walking circles for about 30 minutes he told me to go. I offered money but that didn't help either. Visiting the Lo-Sheng Sanatorium is really a good place to go if you like urban exploring, otherwise just drive to Taichung, and explore that city. It has several temples and museums which easily fill a day. I lost this day, but the Taiwan road trip just started so it wasn't the end of the world.
Taiwan road trip day 5: Via Tainan to Kaohsiung
Tainan is a small town on the southern west coast of Taiwan and is a town that must be included on a 14-day Taiwan road trip itinerary. I particularly wanted to visit Tainan as the Dutch founded it long ago and I'm from the Netherlands. Tainan makes a great stop on the way from Taichung to Kaohsiung but an overnight in Tainan wouldn't be a bad idea either. I didn't have time to stay overnight so I visited the old Zeelandia & Provintia forts and other places of interest as a day trip.
Most that remains are the foundations of the forts with an exhibition that explains the history. I also visited the last remaining oyster kiln, various temples, and the tree house. The narrow streets are a pleasant place to wander around. In the afternoon, I continued my Taiwan road trip to Kaohsiung.  
Read all about this Tainan day trip in this trip report:
TAIWAN – Tainan day trip; a perfect itinerary including all must-see places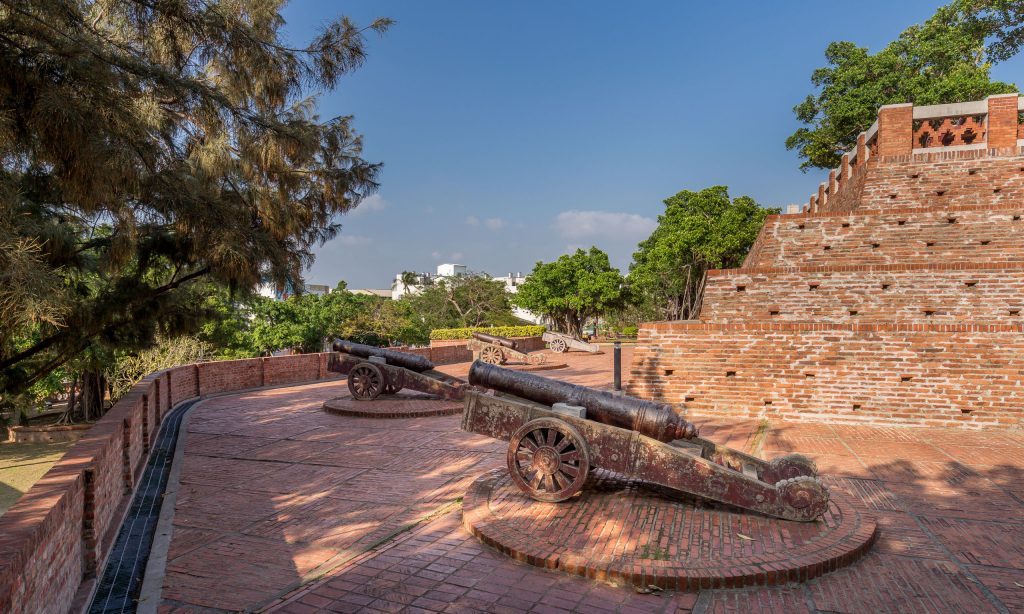 Taiwan road trip day 6-7: Kaohsiung
Kaohsiung is the second largest city in Taiwan located in the south and has several places of interest. Therefore, it's a must-see on any Taiwan road trip and I suggest including three nights on an itinerary so that you'll have 2 full days. The first day I went to Lotus Pond which has several pagoda's and a dozen or so temples in the area. The Confucius temple which is the most famous one is a must-see but I recommend popping in a few others too. It takes a morning to wander around the area.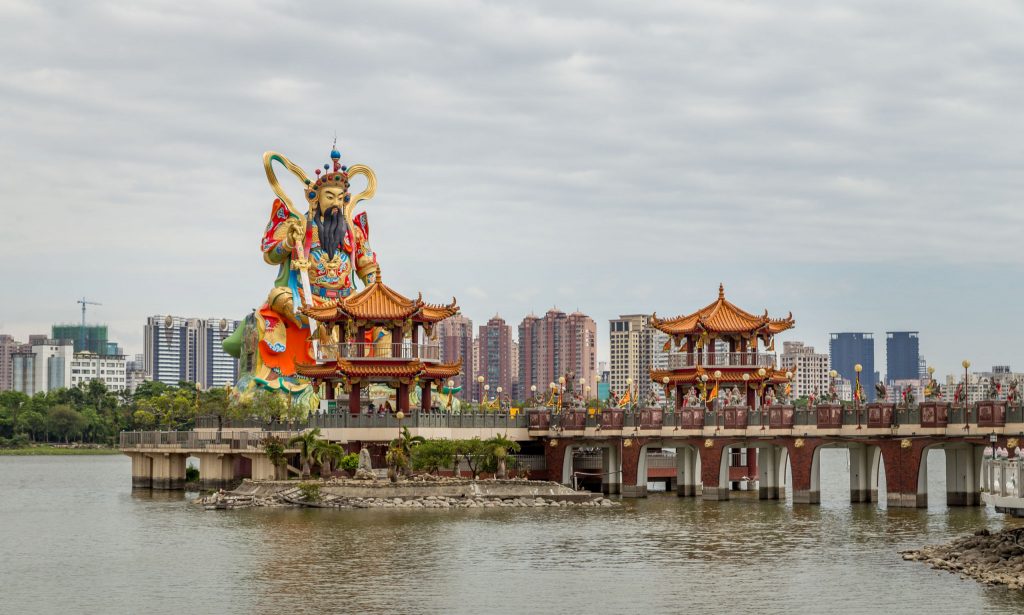 I continued to the Pier Art 2 District for lunch and to see some of the artwork expositions. After lunch, it was time to explore Cijin District which is an island in the harbor. Make sure to walk up to the fort and lighthouse first after which you can walk to the beach area. Relax, go swimming, and in the evening have dinner at one of the many of the food stalls that prepare fresh seafood!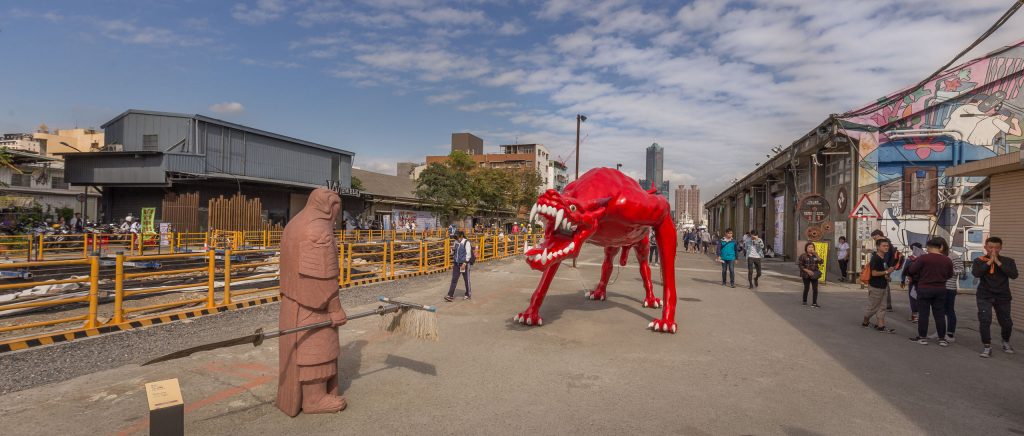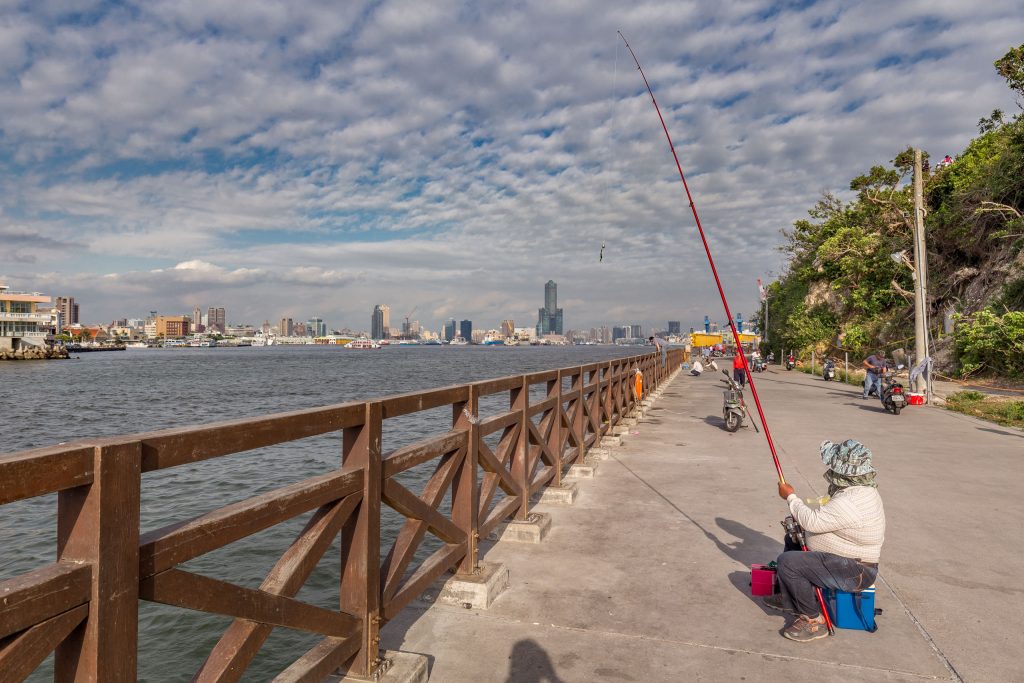 The next day it was time to make a half-day trip to the Fo-kwang Shan, which is the largest Buddhist monastery in Taiwan. It isn't that old but it's a great place to learn about Buddhism and their teachings. Go early morning so that you'll finish around lunch time. Back in Kaohsiung you must go up Shoushan or Monkey Mountain which has some awesome views over Kaohsiung. Then, go to the old British consulate for sunset, it's the place to see it in Kaohsiung.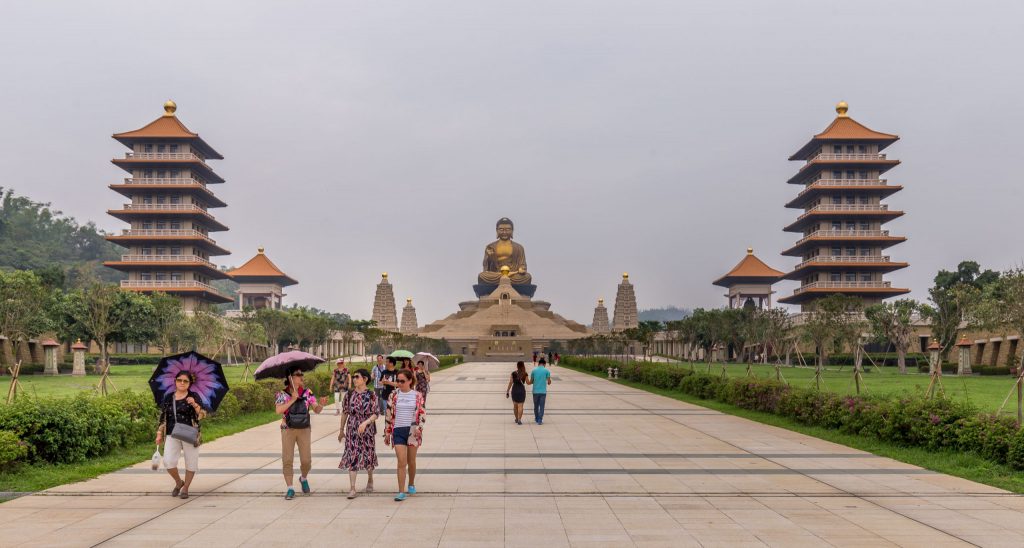 In the evening, a night market is the place to eat. I went to both Liuho Night Market (bit touristic) and the Ruifeng Night Market where you'll see mainly locals. The latter is much better in my opinion and cheaper! I didn't make it late as the next day my Taiwan road trip would be packed with places to see.
EXTEND YOUR TRIP! The islands Qimei Penghu are beautifull and make an awesome 2-3 day trip from Kaohsiung. I didn't have the time but I do want to return for them.
Taiwan road trip day 8: South Point & to Hualien
The drive from Kaohsiung to Hualien along the east coast first passing the most southern point of Taiwan is a long one. It might be too long but I wanted to see all places of interest to give you a good idea on what to expect. If you can spare one more day its highly recommended to overnight in Hengchung. I didn't have that luxury during my 14-day road trip in Taiwan. I drove early morning (6AM) first to the Landgod temple, a huge and active temple which is worth a short stop. The next stop at the National Museum of Marine Biology & Aquarium is particularly interesting for overseas visitors as you can see a lot of local marine life. I only recommend a visit if you'll stay overnight in Hengchung which was the next place I stopped. Hengchung old town is famous for its old city wall and gate but also its own brewery where I stocked some craft beer to go!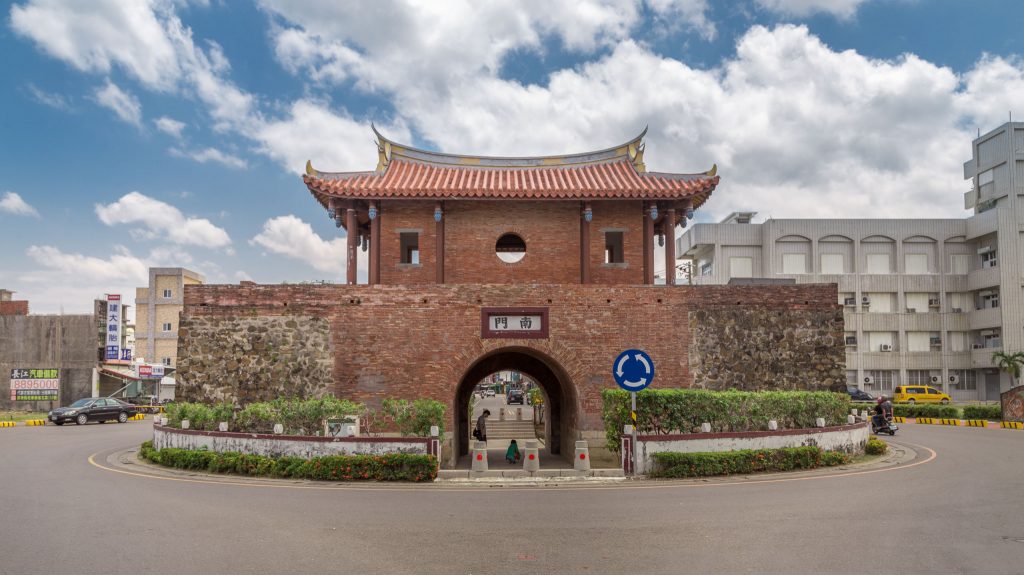 From Hengchung I drove further down along the west coast stopping at: Chuhuo Special Scenic Area, Guanshan, Baisha Bay Beach, Maobitou Park, Sisal Industry Historical Monument, Sail Rock, Eluanbi Lighthouse, Most Southern Point in Taiwan and Fengchuisha and finally circling back to Hengchung and crossing to the east coast. I still had a 4-hour drive ahead of me which wasn't fun at all. It got dark and it started to rain a bit. It was around 11PM when I arrived at my hotel in Hualien. This day of my 14 days Taiwan itinerary was too long and my planning not the best. Learn from my mistakes and adjust your itinerary accordingly.
TAKE IT EASY! Stay overnight in Hengchung if your time allows it. It will make the Taiwan road trip more relaxed.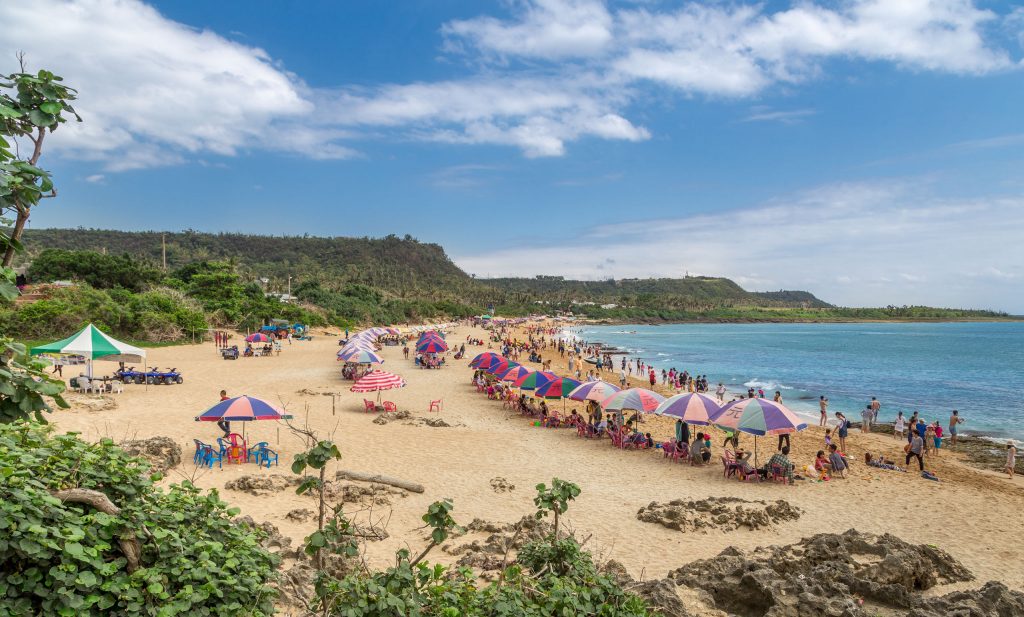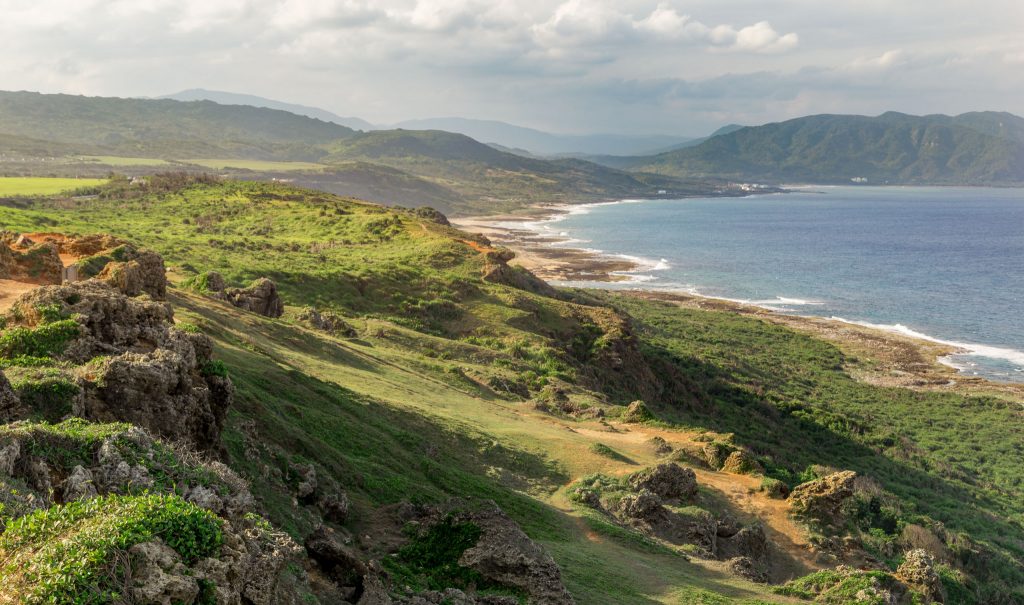 Taiwan road trip day 9: Taroko Gorge
Hualien city itself isn't that interesting but it's the town from where to explore the Taroko Gorge National Park. It's the natural icon of Taiwan and a must see on any Taiwan road trip itinerary. I explored it for a full day from Hualien which covers most easy hikes. It's also possible to do full day hikes and even overnight hikes. For those you need to apply for a permit though. The Taroko Gorge is so picturesque even I was overwhelmed having seen a lot of the world already. The park opens at 9AM and I was starting my first hike at that time. I arrived back in Hualien at 6 or 7 PM to go for dinner at the night market.
CAUTION! Ask the visitors center for road closures and if you go on certain long hikes make sure to have your permits.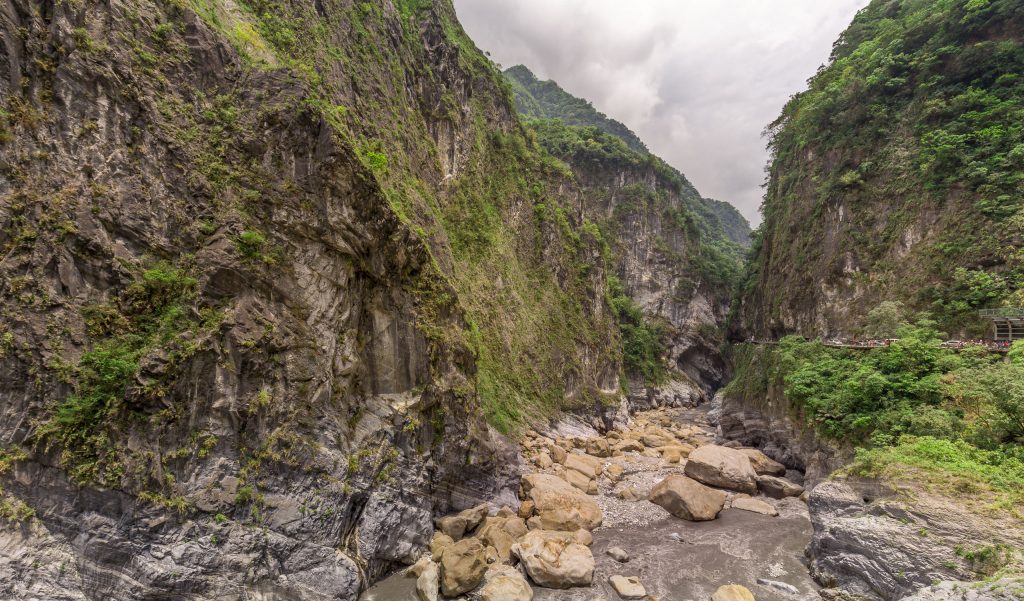 Taiwan road trip day 10: Sun & Moon Lake to Taichung
The road through the mountains from Hualien to Taichung is very scenic. It winds through the Taroko Gorge up to the highest point over 3000 meters and then descends towards the Sun and Moon Lake. The first 50 kilometers are the same as the previous day but then it's all new scenery. In my opinion, this should be the way to drive from Hualien to Taichung if you do a Taiwan road trip. Do check with the visitor's center if there are any road closures before you drive though. The Sun and Moon Lake is another must see natural spot in Taiwan. Driving from Hualien isn't the most common route but it is possible and gives awesome views above the clouds.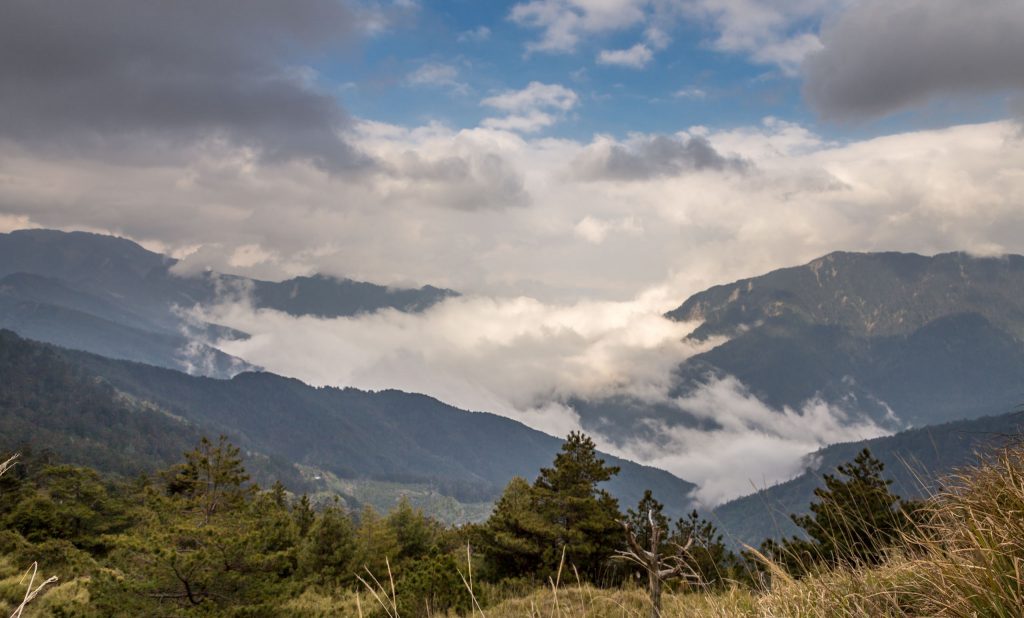 I arrived around lunch time at the Sun and Moon Lake after I stopped at several high altitudes look out points in the mountains. At the Sun and Moon Lake you can easily spend a full day if you go cruising, do water activities or bike around the lake. I went there for its natural beauty and temples. The best way to explore is to drive around the island and stop at the various places of interest. These include 3 temples, a cable car up the mountain, a pagoda and several spots with awesome views on the lake. At 6PM I drove to Taichung to have dinner at the night market.
Read all about this Sun Moon Lake day trip in this trip report:
TAIWAN – Sun Moon Lake day trip from Taichung (or Taipei)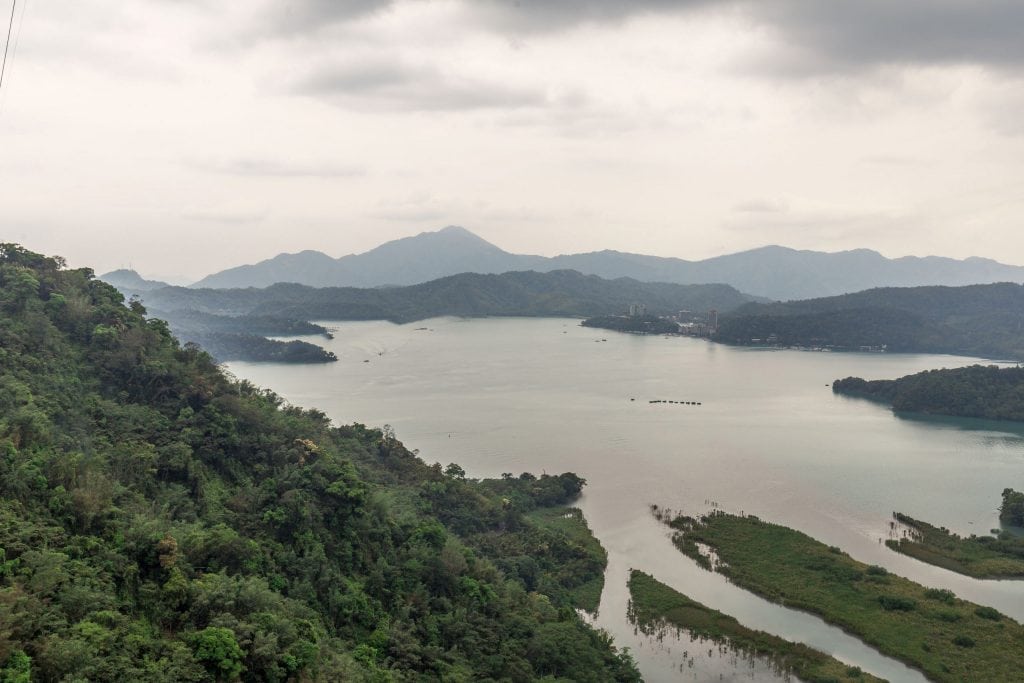 Taiwan road trip day 11-12-13-14: Taipei City day trips
I drove to the airport, not back to Taipei. As I said I did a side tour to Palau and therefore I couldn't explore the part of Taiwan north of Taipei. I also did this because eventually I'll return as I still want to fly with China Airlines from Amsterdam one day and make a stopover in Taipei. The day trips I wanted to do are those to Pingxi and Jiufen and Yangmingshan national park combined with a visit to one of the many hot springs. I'll have to do those another time as now a visit to Palau was my priority. I also want to go back and stay again at Éclat Hotel Taipei; it's so great to stay in an hotel full of art.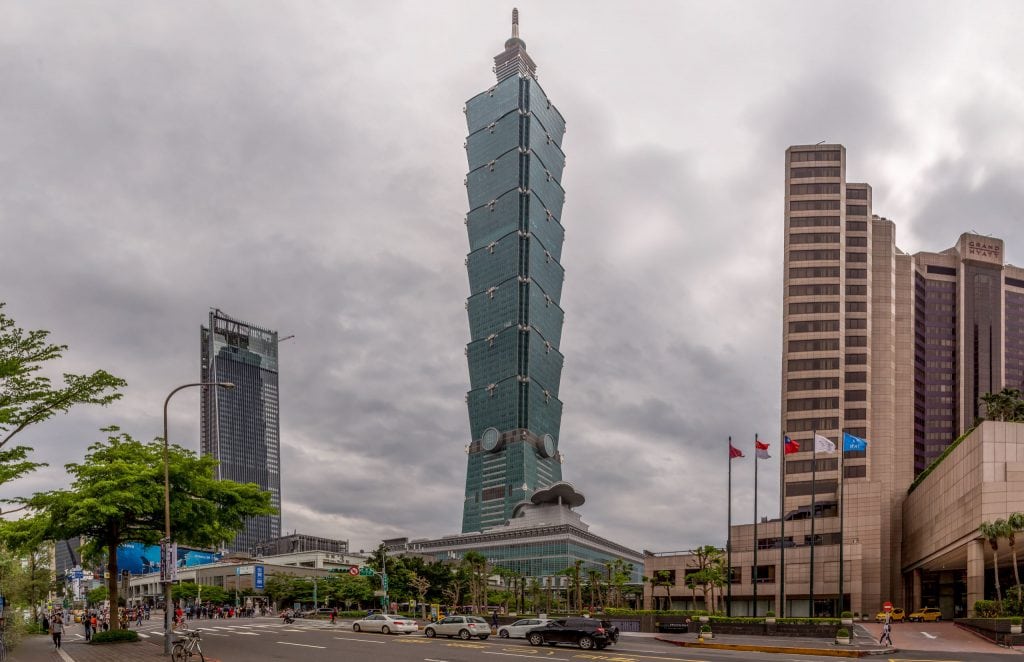 I hope this ultimate 14 days Taiwan road trip itinerary helps you plan your trip to Taiwan. It covers most of the country if not all must-see places. There are of course much more places and one are several islands off the eastern south coast. They are called Qimei Penghu and can be reached from Kaohsiung. The nature and culture there is unique and it's a 2-3-day trip I really want to do some day too. For now, I have a good impression of Taiwan and I will see when my path leads me there again.
Stay tuned for more stories and subscribe to the newsletter or follow CTB on social media (Facebook, Twitter, Instagram including Instagram stories; on all social media you can find CTB @christravelblog) to get updated information.
Did you visit Taiwan too or do you have questions? Please leave a comment at the bottom of the page. Love to hear from you!