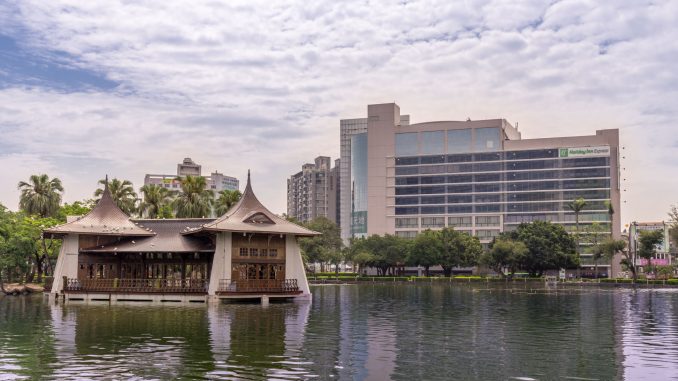 I stayed in Taichung twice, once on my way to Kaohsiung from Taipei and again when I visited the Sun & Moon Lake while driving from Hualien. I wanted to stay central and that's why I choose the Holiday Inn Express Taichung Park. It's the most central hotel! All rates come with free breakfast; good breakfast! So, I booked two nights and my experience at the Holiday Inn Express Taichung Park I share with you. It's good value for money and a great hotel to stay.
The hotel
The Holiday Inn Express Taichung Park is located downtown Taichung next to the lake and park. Most places are a short (cheap) taxi ride away and the night market is just around the corner. The hotel is part of a larger building that also houses a shopping mall. As I arrived by car (read my 14 days Taiwan itinerary) the free parking came in handy. Check-in was smooth in the spacious modern lobby and the staff spoke English very well. My bags were taken to the rooms which for sure isn't standard at a Holiday Inn Express. The hotel is modern and I enjoyed my stay.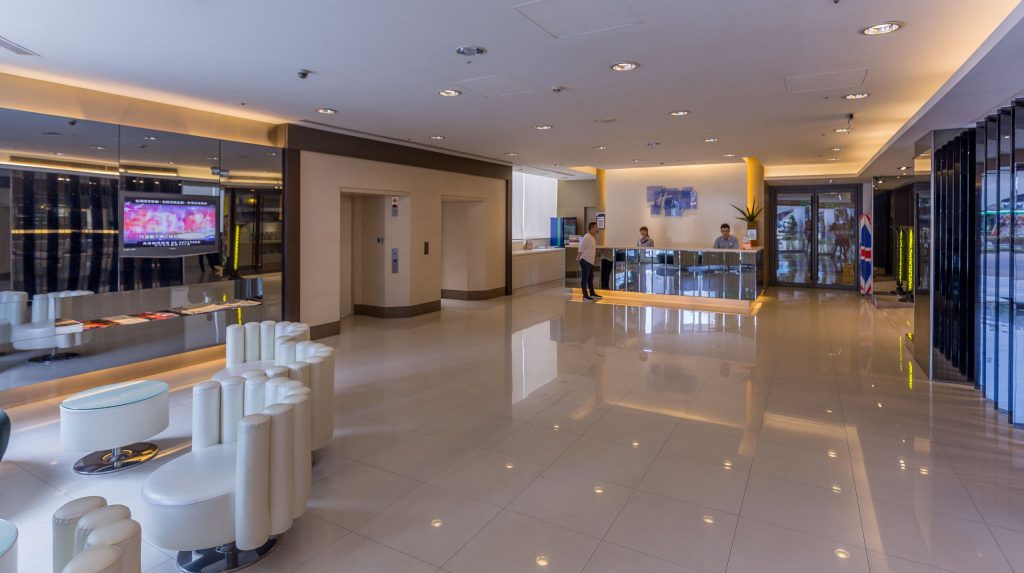 The rooms at Holiday Inn Express Taichung Park
During my 14 days Taiwan road trip, I passed Taichung twice so I stayed twice at the Holiday Inn Express Taichung Park. I stayed in two different twin bedrooms; once a twin double and once a twin single. My son is turning 15 and prefers his own bed where possible. The rooms are spacious including enough room for a desk and small sitting place. The beds are "standard" Holiday Inn Express beds which are always good. Now I must say that the old Holiday Inn Express hotels in the USA are not the standard for the rest of the world. The bathrooms are also spacious and all amenities are there. As a Spire Royal Ambassador, a generous gift was waiting in the room which included several snacks, noodles, and water. More as compared to some luxury hotels I have stayed. I had a comfortable stay in my room.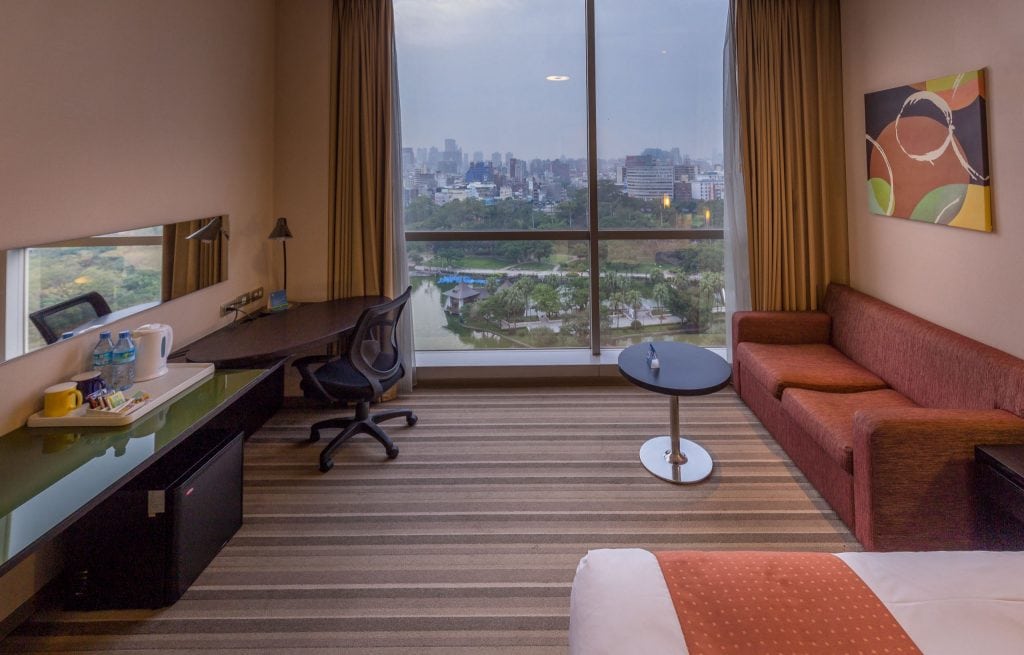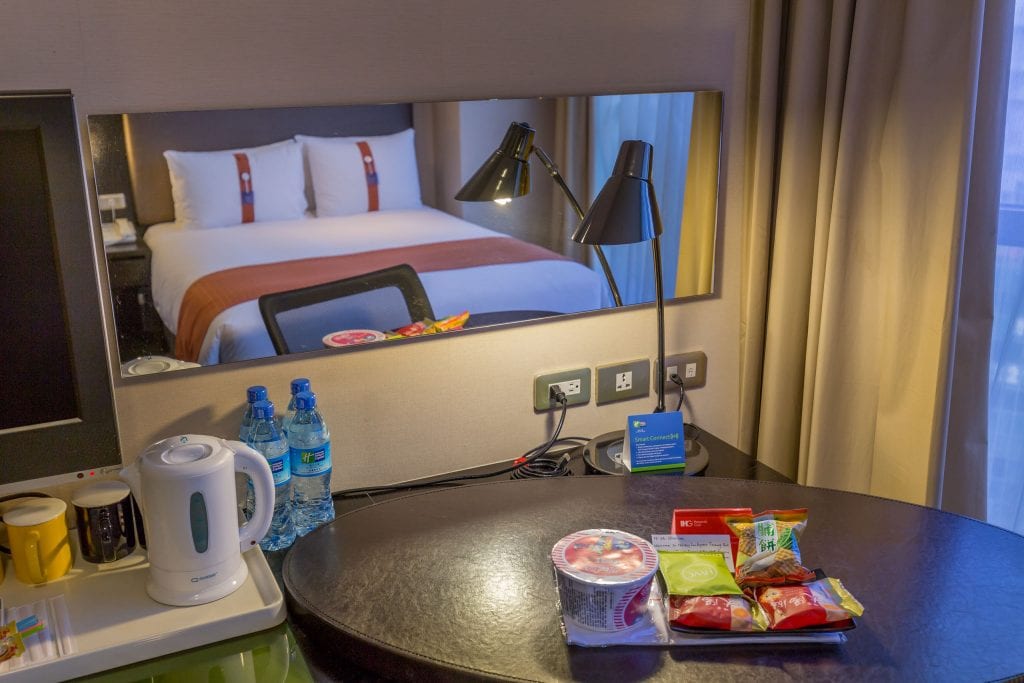 Dining & Drinking at Holiday Inn Express Taichung Park
A room at any Holiday Inn Express comes with free breakfast. I stayed at a couple of dozens Holiday Inn Express Hotels and at the Holiday Inn Express Taichung Park the breakfast was above standard. They even prepared for me fresh eggs sunny side up! I must compliment the food and beverage manager at the hotel for their outstanding buffer breakfast. It was delicious with lots of choices. In the evening, I highly recommend going to the night market which is just about 5 minutes away by foot. There are lots of options to dine as Holiday Inn Express Taichung Park is located right in the middle of downtown. In case you'll arrive late there are a few dining options in the shopping mall which is in the same building as the Holiday Inn Express. This came in handy especially the second stay as my Taiwan road trip itinerary was quite full that day.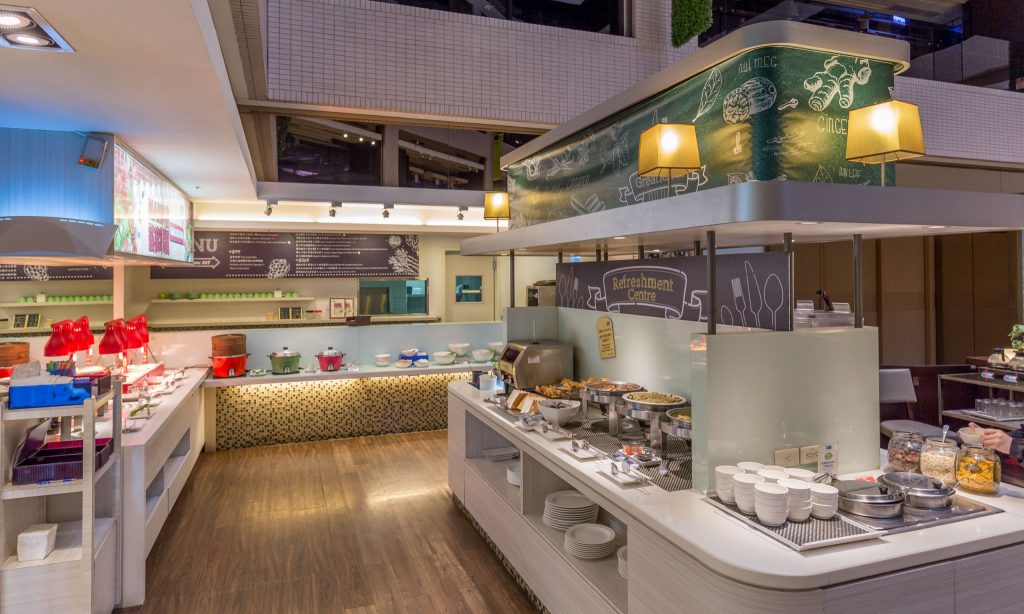 Conclusion
Taichung is a city you'll probably visit on a 14-day Taiwan road trip itinerary. I did even twice and I really recommend that the Holiday Inn Express Taichung Park is the place to stay. It's centrally located, offers comfortable rooms and a very good breakfast for free. Both nights I slept like a rose and was well rested the next day to continue my road trip in Taiwan. A hotel I would choose again if I'm in Taichung!
If you would like to know what you can do in and around Taichung then see one of these options: see my ultimate 14 days Taiwan road trip itinerary. I will add more destination information over time.
For more hotel information and booking options please visit the website of Holiday Inn Express Taichung Park. Direct booking is always the best option.
Stay tuned for more stories and subscribe to the newsletter or follow CTB on social media (Facebook, Twitter, Instagram including Instagram stories; on all social media you can find CTB @christravelblog) to get updated information.
Gallery of Holiday Inn Express Taichung Park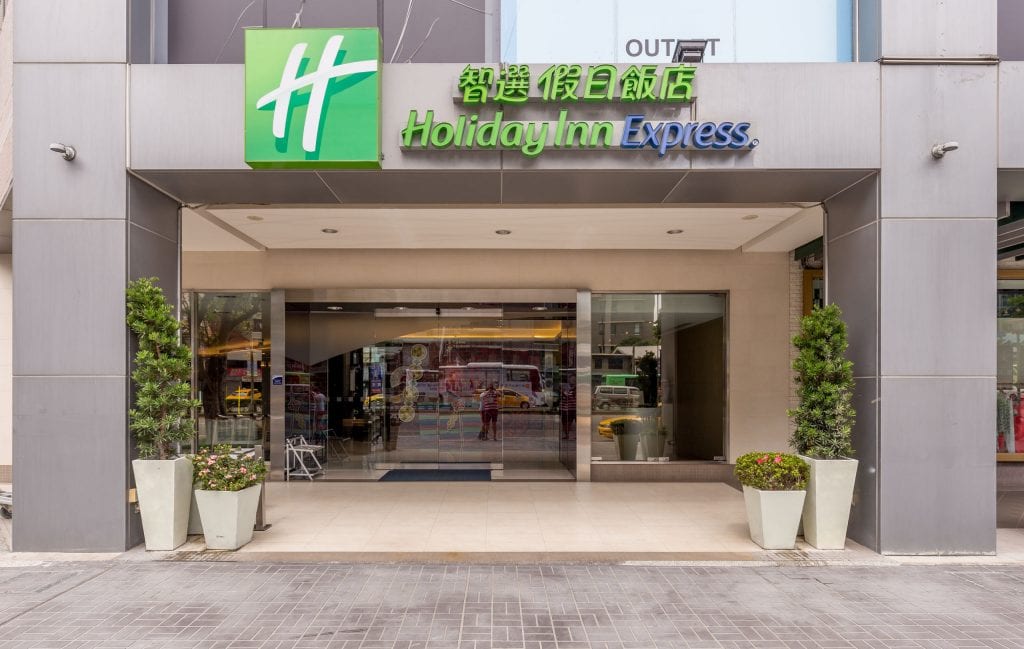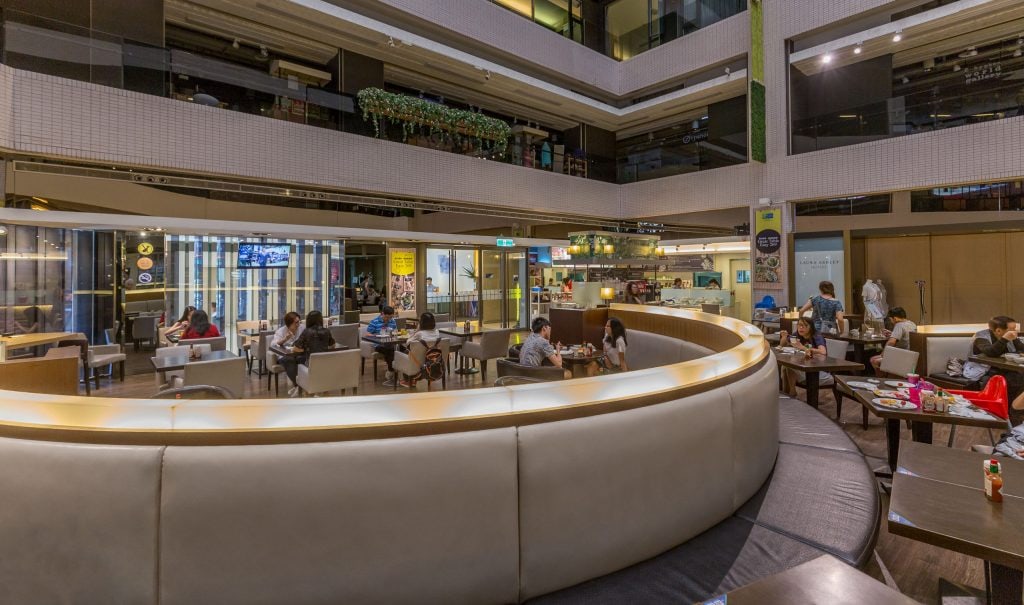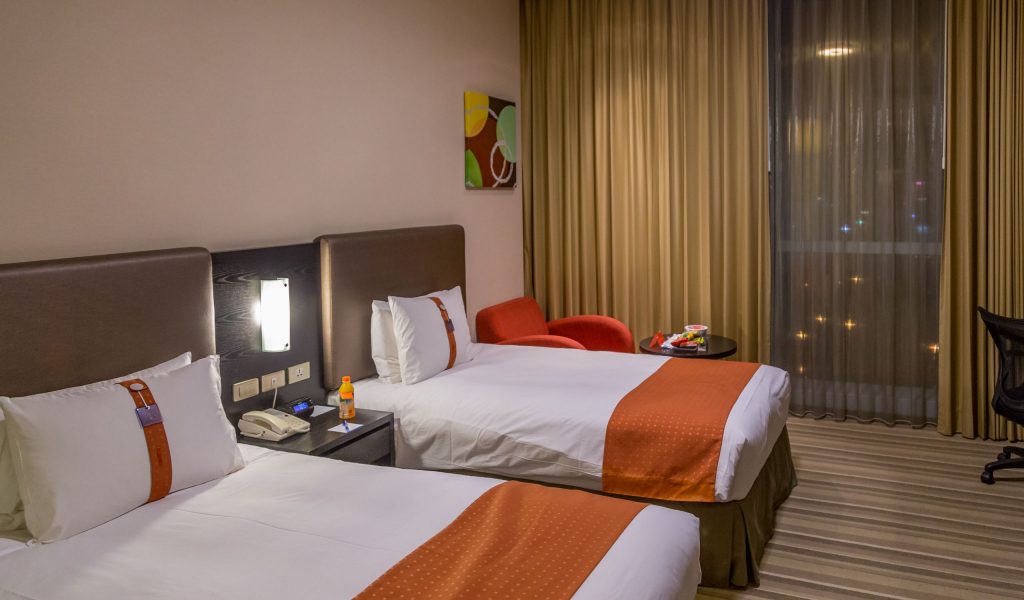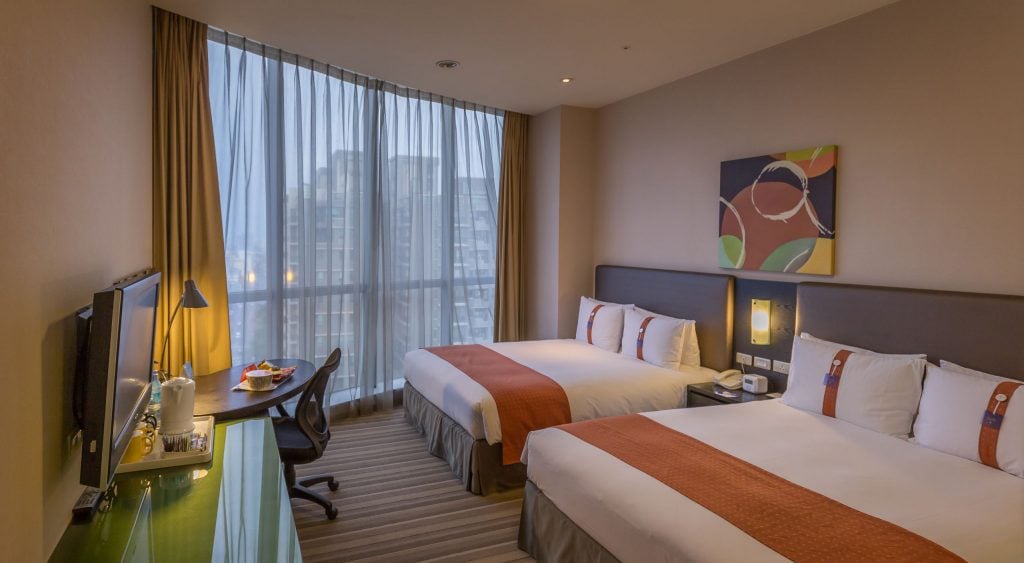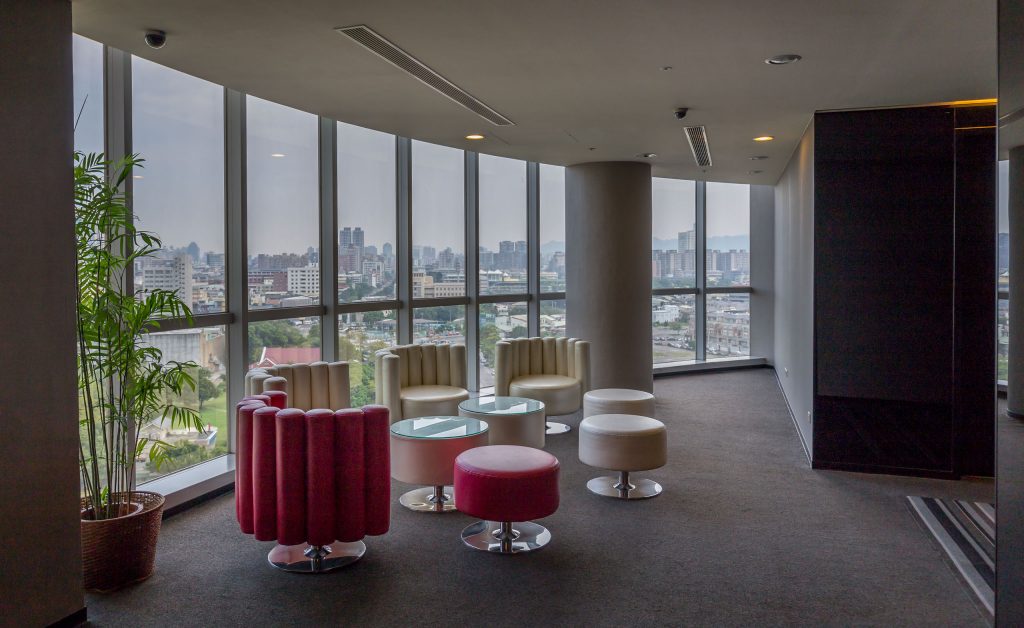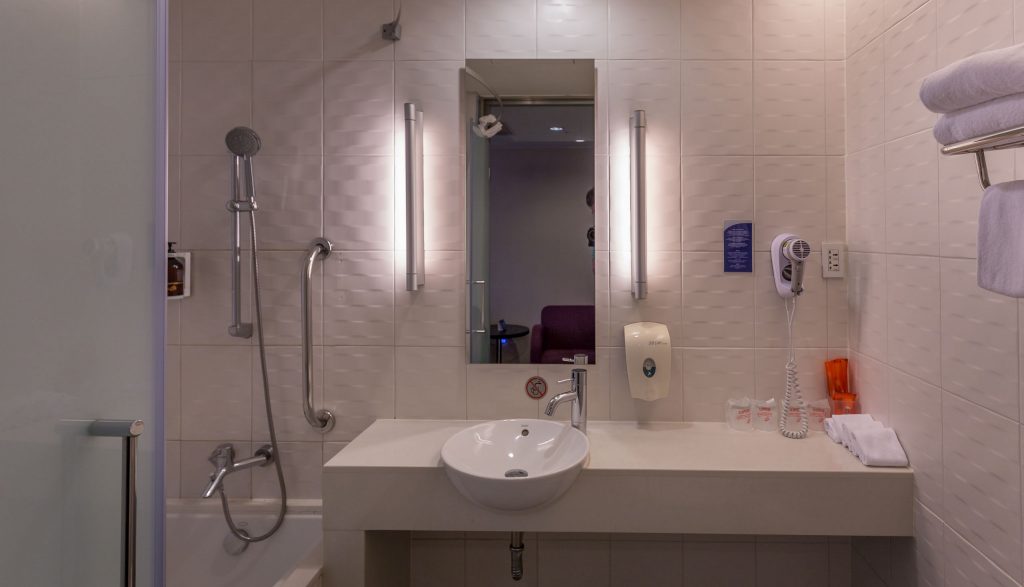 ** All opinions are based on a genuine stay, flight or experience. I'm not affiliated with the hotel, airline or tour operator but I might be (partially) sponsored – or paid. **