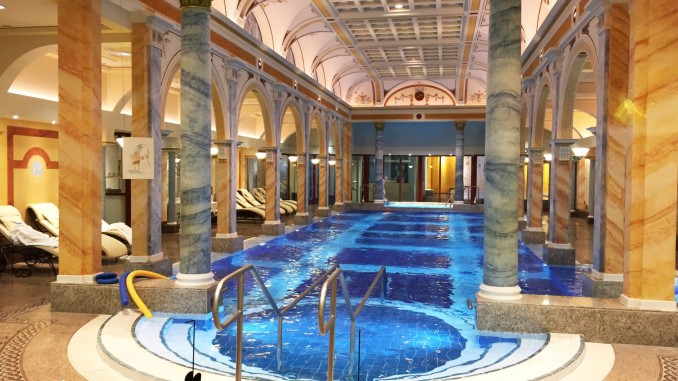 Need time for yourself? The luxury wellness & medical health resort Grand Resort Bad Ragaz, member of the Leading Hotels of the World, exactly offers you this. They take care of you and take away all your daily stress and worries. The hotel is located in the beautiful Heidiland holiday region just one hour by car or train from Zurich. I had the opportunity during a recent visit to Bad Ragaz to stay here. I share with you my experience, which I can hint, was fabulous!
The hotel
My experience with the Grand Resort Bad Ragaz started at the train station of Bad Ragaz with a Porsche waiting for me to pick me up and drive me to the resort. The complex consists of three hotels under one roof: Grand Hotel Quellenhof & Spa Suites and Grand Hotel Hof Ragaz. Grand Hotel Hof Ragaz includes a monumental building having the rooms in the style of the past; beautiful! I stayed at the Grand Hotel Quellenhof which is the second hotel and the Spa Suites are the latest addition to the complex. At check-in I was directly greeted by name and offered a blue welcome drink for the 175th anniversary of water reaching the village. I love this personal attention as it makes you feel at home immediately. My room was at the top floor with a view over the park in front of the hotel and the valley and mountains beyond it.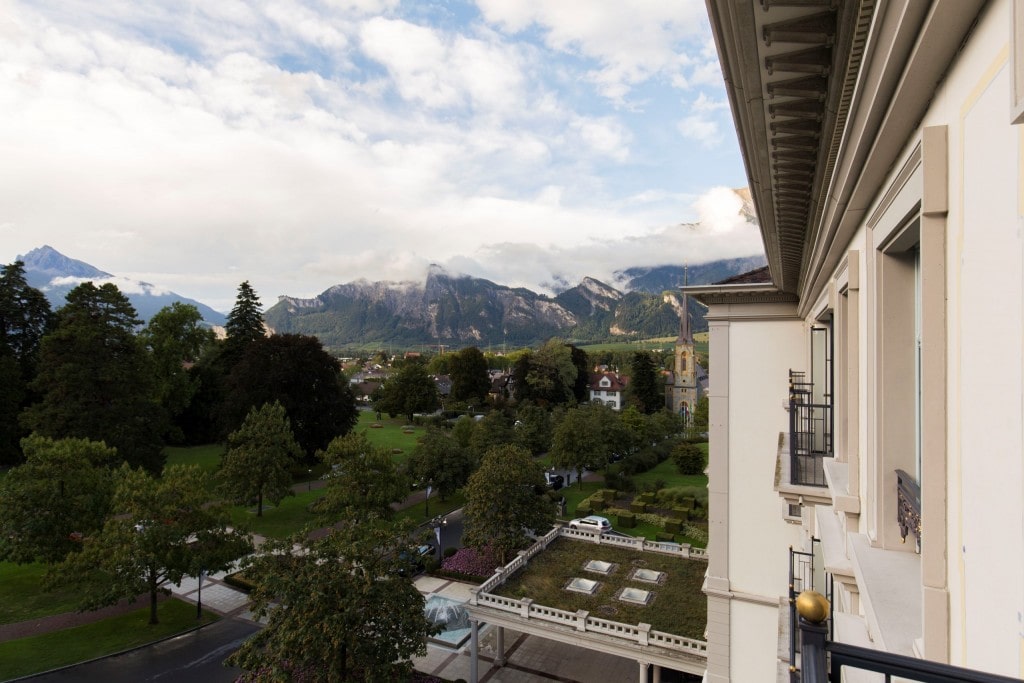 The complex is huge with so many facilities that it's almost impossible to experience them all in the three days I stayed. I will take you to the rooms, the facilities and restaurants I tried. They also have an extensive – private – medical health center which I did not attend but this center is internationally renowned.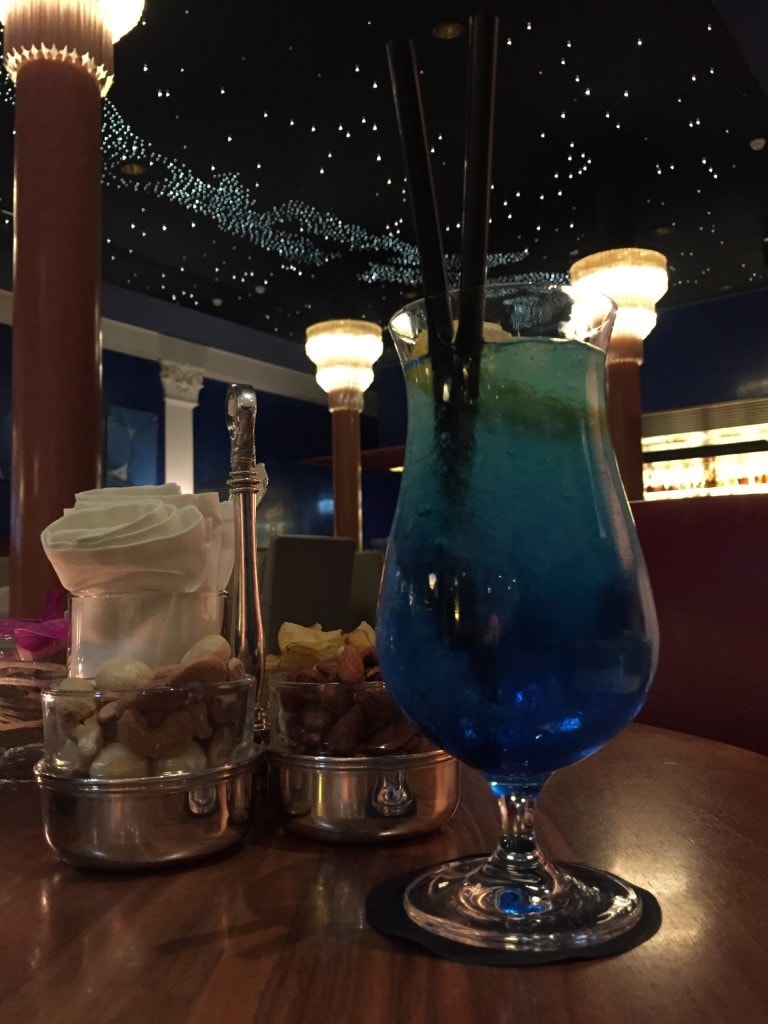 The rooms at Grand Resort Bad Ragaz
My room (photo below) was situated at the top floor of the Grand Hotel Quellenhof. The rooms here are traditionally furnished and very comfortable. I loved the balcony with a view and a desk to do some work. A sitting area I find a must in any room to enjoy a coffee or a gin tonic late evening. Of course, as a hotel explorer should, I asked to see a room in the other two hotels. The Grand Hotel Hof Ragaz has a very classic interior especially in the old building with ornaments on the ceilings and original wooden floors. The new Spa Suites are ultra-modern suites totally different from the rest of the hotel. In the gallery below an impression.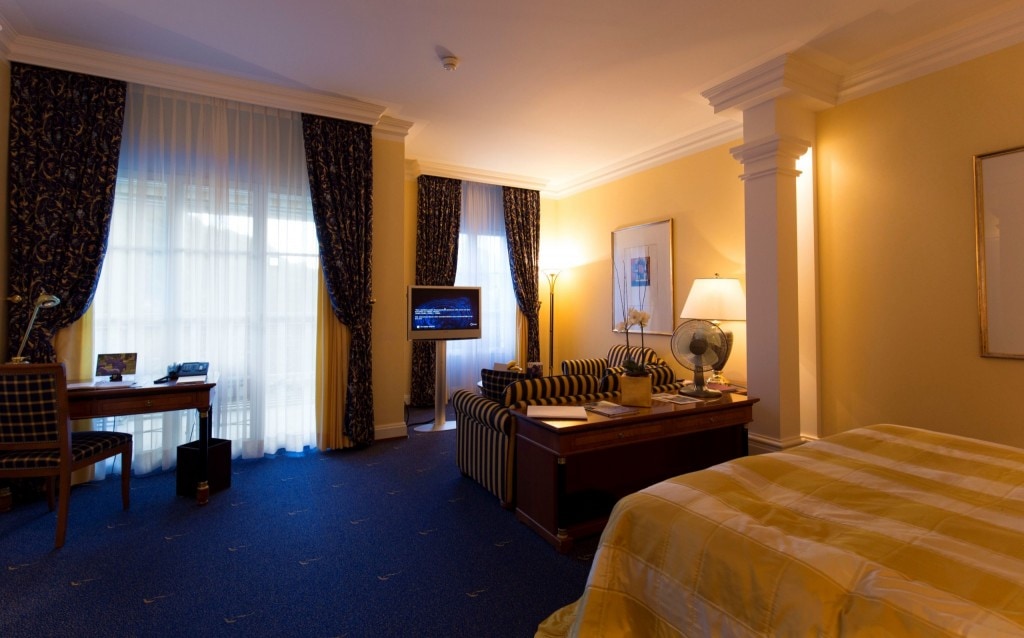 The bathrooms are large with a bath, separate shower, two sinks and special 36.5 °C amenities. The Spa Suites all have showers & baths which are supplied with thermal water. My bathroom (5th photo below in the gallery) with black and white marbles, in my opinion, only missed a rainforest shower; something I personally really like!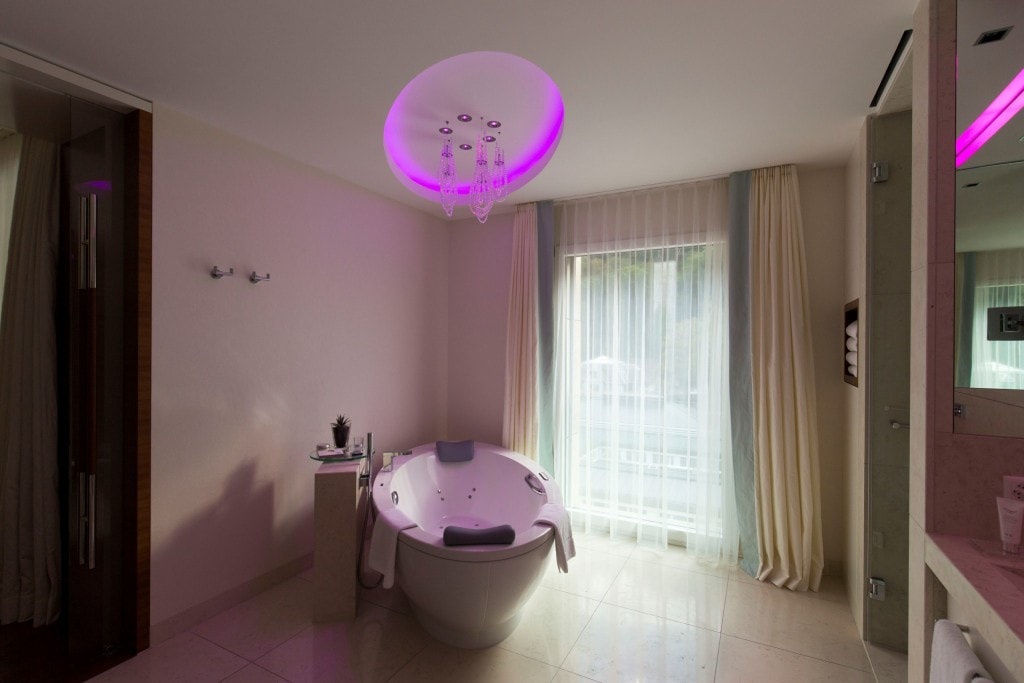 Facilities at Grand Resort Bad Ragaz
The facilities are in existence due to the thermal water which flows continuously at 36.5 °C. As a hotel guest I could enjoy the 36.5 °C Wellbeing & Thermal Spa, member of the Leading Spas of the World and one of the largest in Europe. The historic Helena pool is just magnificent decorated; I admired its beauty for quite some time before dipping into the water for some pre-breakfast exercise. Besides the saunas, garden pool and fitness area the herbal steam bath decorated with Swarovski crystals is a nice highlight. Just pure luxury. Separate from the private guest area there is the public Tamina Therme which is accessible for everyone. I love to sleep long and roll from my bed to breakfast but with this spa available I got up two hours earlier and just relaxed and unwind leaving all my stress behind!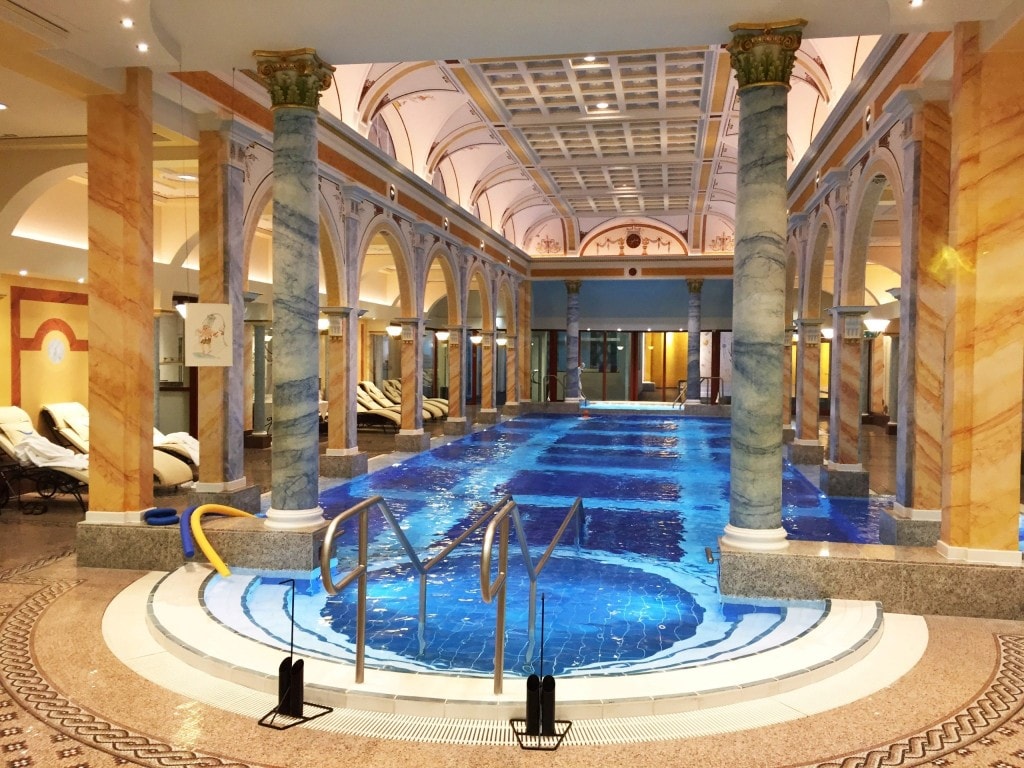 Further the hotel offers two golf courses, a casino and a huge park in front to wander around which hosted an outdoor art exhibition the moment I visited. Read all about that here.
Dining & Drinking at Grand Resort Bad Ragaz
The lobby bar served Mare gin; I so much like that gin! That's a 10 for the lobby bar with its ceiling decorated with stars of the Milky Way. It's a great place to enjoy a drink or a small snack in the evening. The Salon Davidoff is also a nice place to enjoy a cigar and a drink beside the fireplace; but for me without a cigar.
With eight restaurants you will not starve that's for sure, or will you? No you won't, even with the Cuisine Equilibrée special developed menu to regulate your body weight you won't starve. I tried it myself and after dinner I felt good! In two days I could of course impossible try all the restaurants but the choice various from Mediterranean, a Michelin starred restaurant, traditional Swiss food and various other outlets. Be sure to try the local wines, for example the Schloss Salenegg Mayenfeld which is a local wine you will not find outside the region.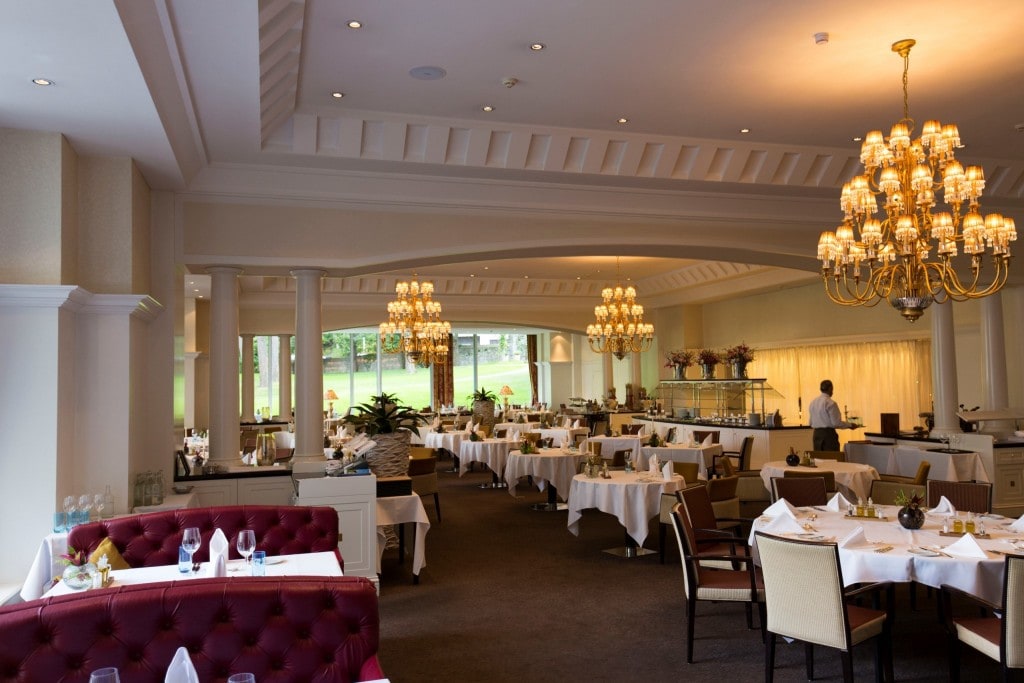 Breakfast has such a large choice that you can impossible try all. Various cold cuts, delicious smoked salmon and a choice of probably over 12 different cheeses. Everything of course accompanied with freshly fried eggs, sunny side up; I love the yellow liquid touching my senses. Last but not least of course a glass of thermal water and a nice glass of champagne with a triple espresso.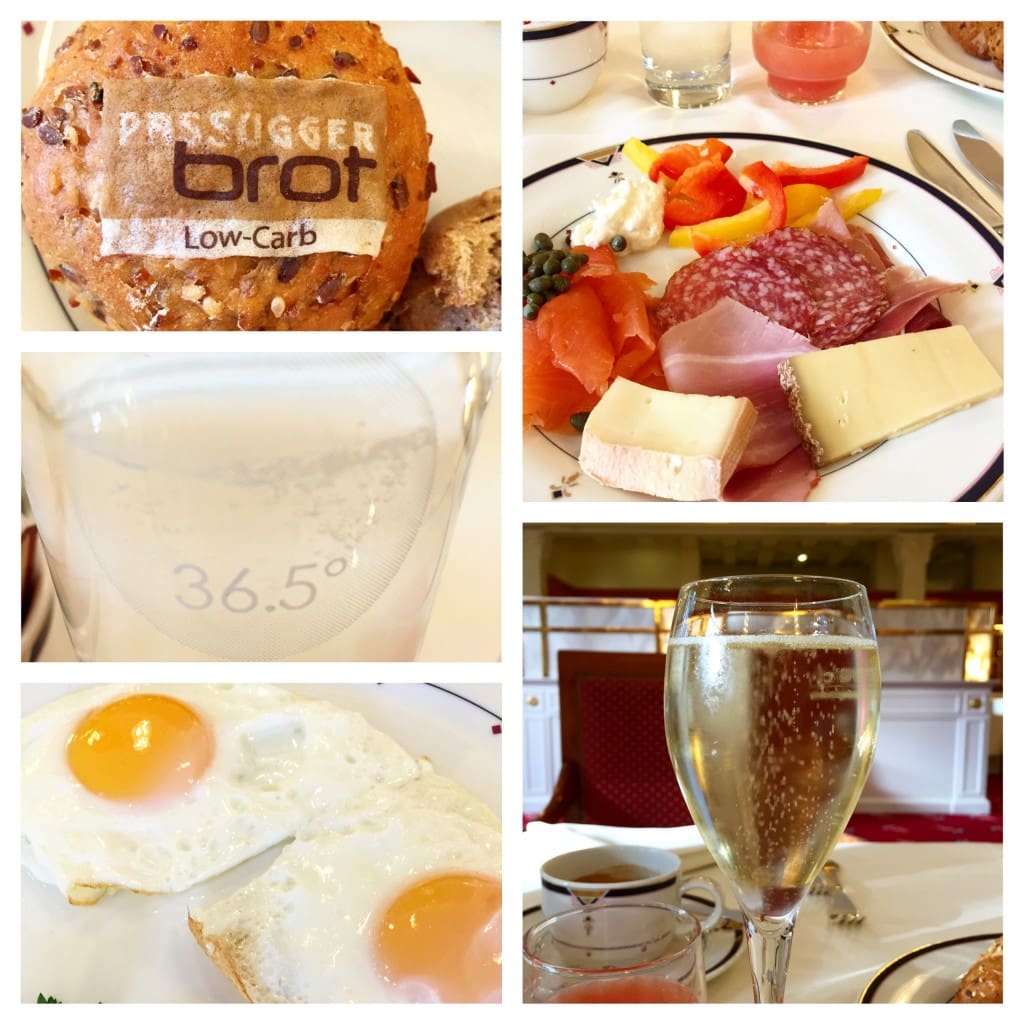 Conclusion
I could not get enough of the resort; I hope to be back soon to explore even more of the Grand Resort Bad Ragaz. From arrival to departure they really took care of everything; into the finest detail. If you have kids, don't worry, they have a kids club too! Spacious rooms give you a lot of freedom and the spa is a place you can relax all day in luxury and get rid of stress and worries. My time was too short to try all the restaurants, but what I tried was perfect! I can imagine one would spend here a week or two to really unwind. All the personally attention really surpassed my expectations. I recommend you to visit Grand Resort Bad Ragaz, you will not regret it!
Stay tuned for more stories and subscribe to the newsletter or follow CTB on social media (Facebook, Twitter, Instagram including Instagram stories; on all social media you can find CTB @christravelblog) to get updated information.
More information please find at the website of Grand Resort Bad Ragaz:
Website: http://www.resortragaz.ch
Facebook: https://www.facebook.com/resortragaz
To learn more about the history of the resort and it's thermal water please read my post on the Tamina Gorge here.
Gallery of Grand Resort Bad Ragaz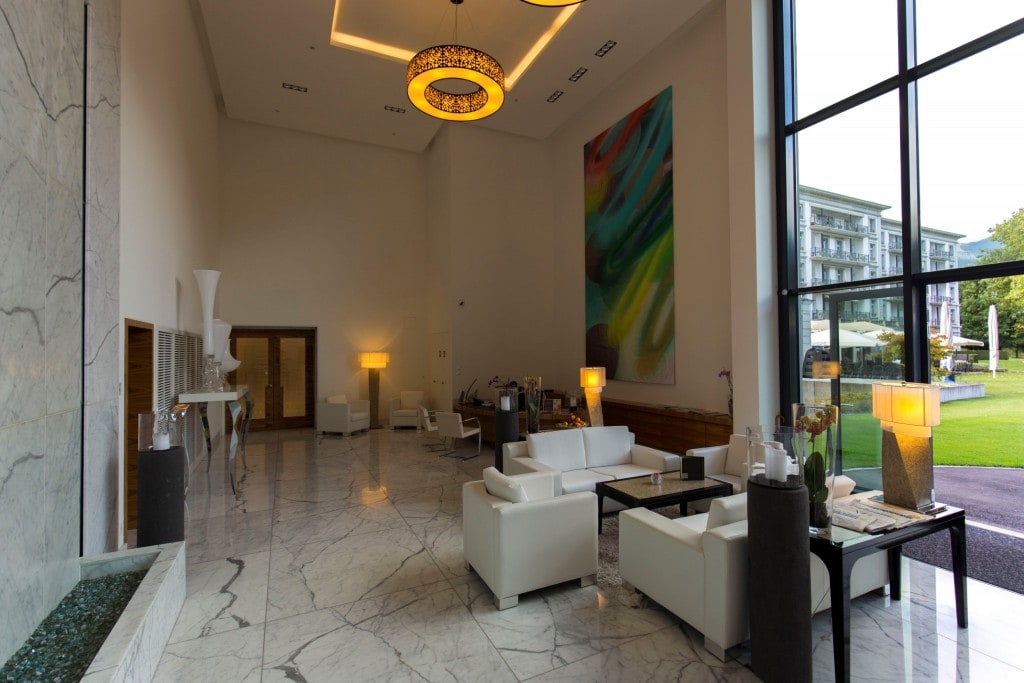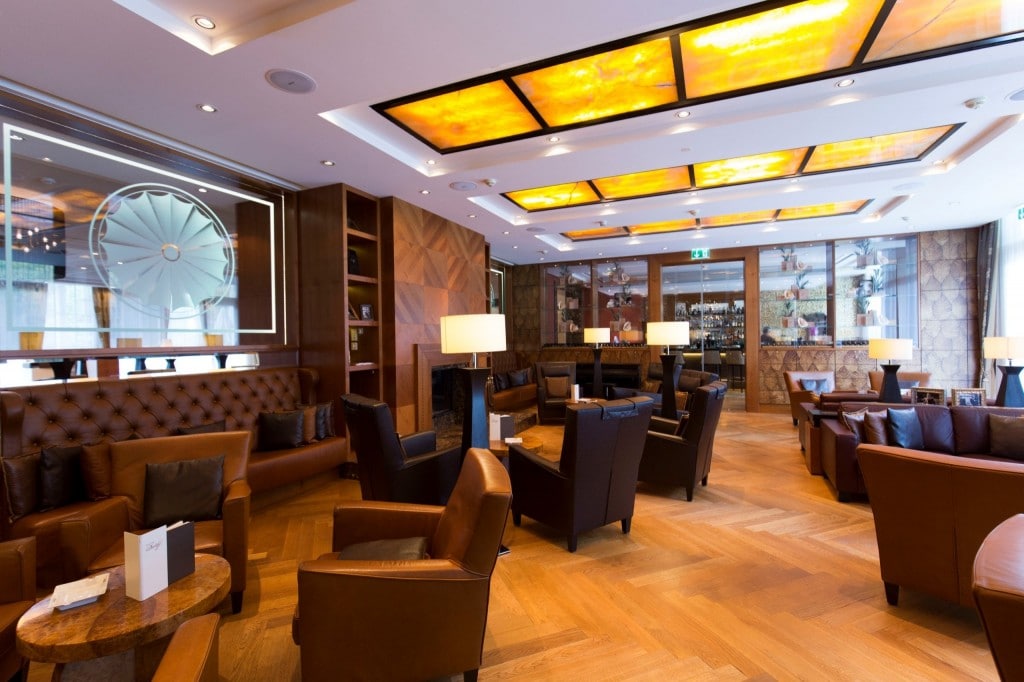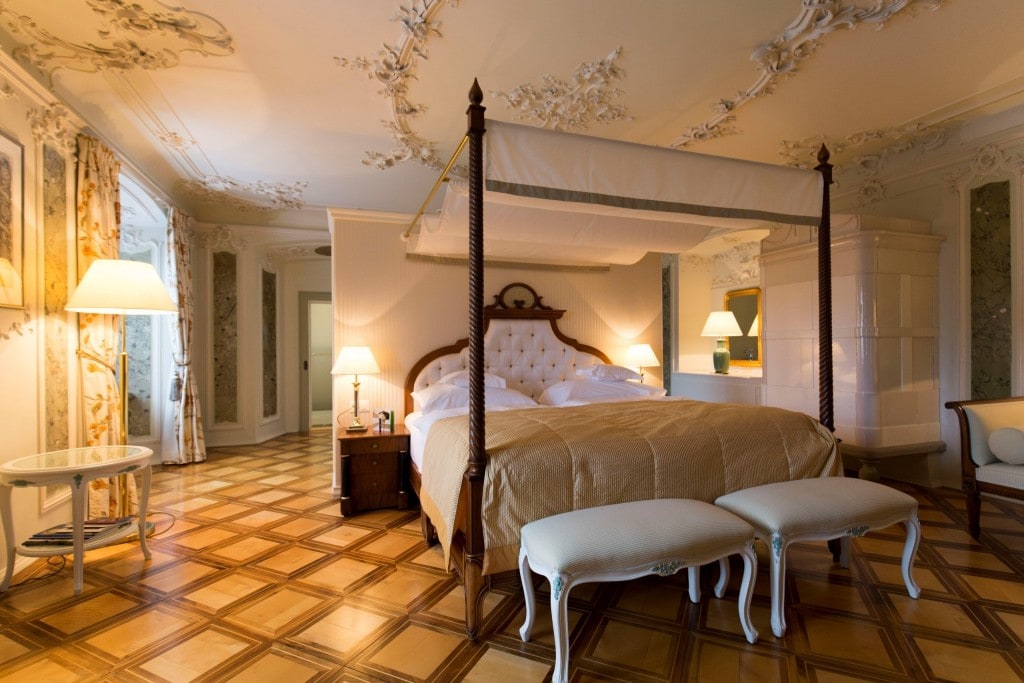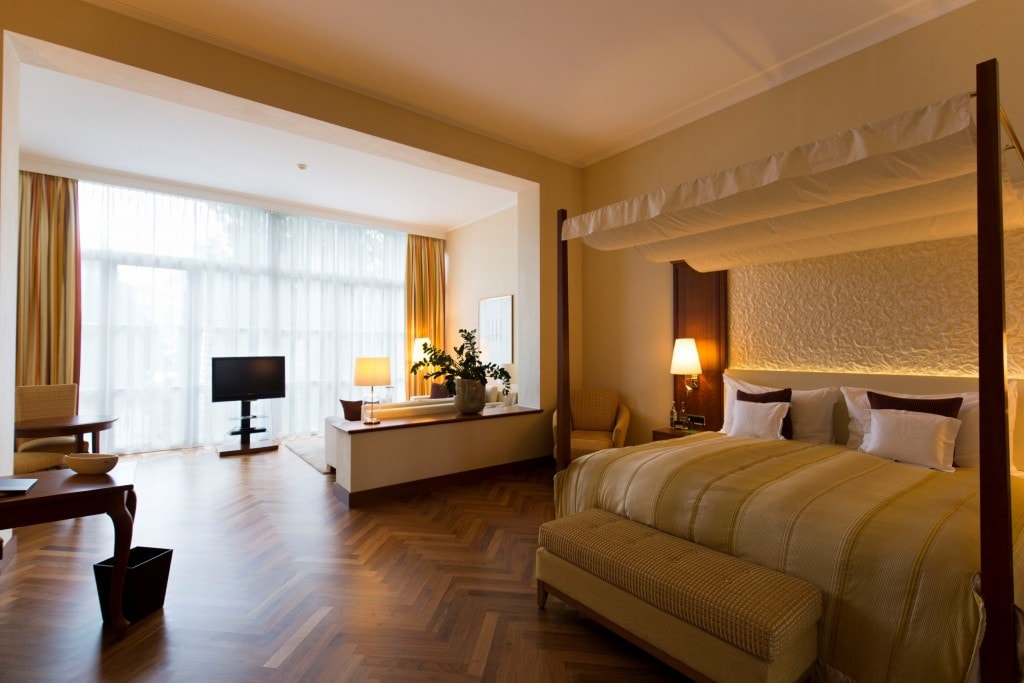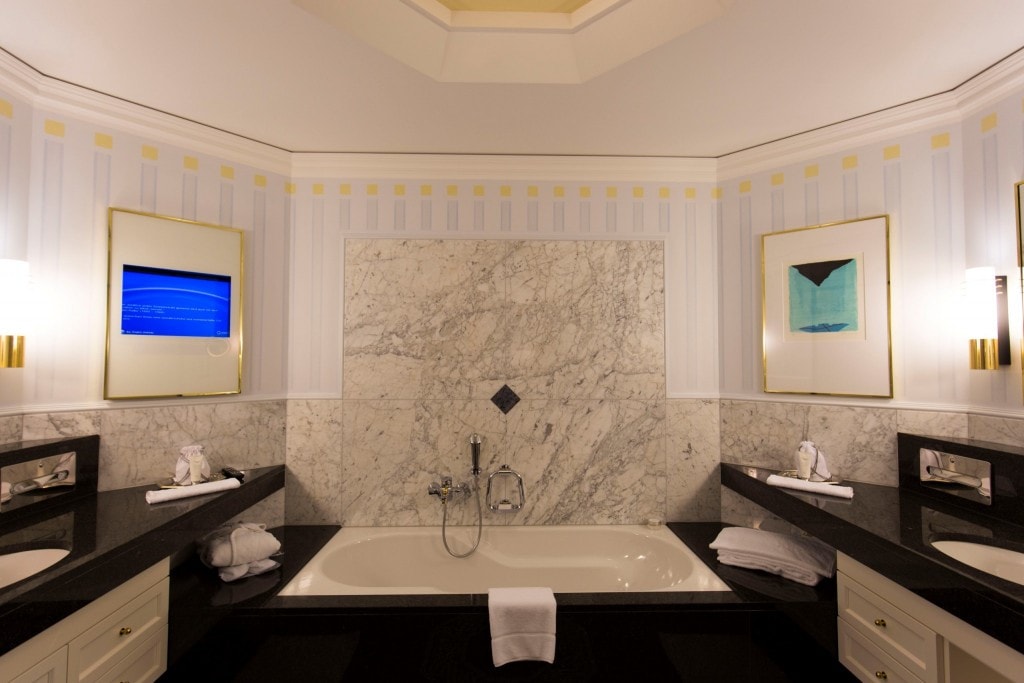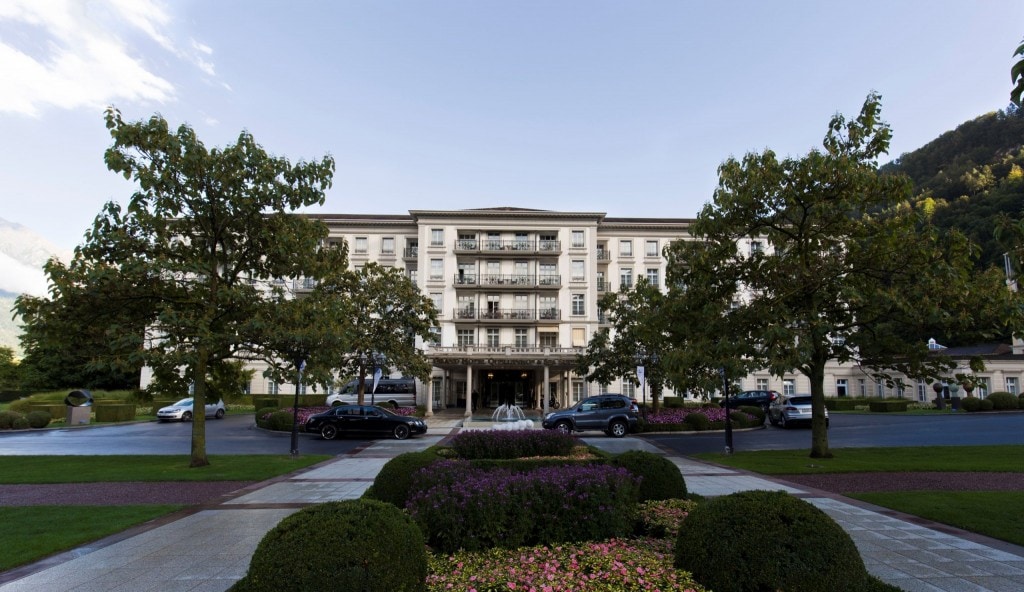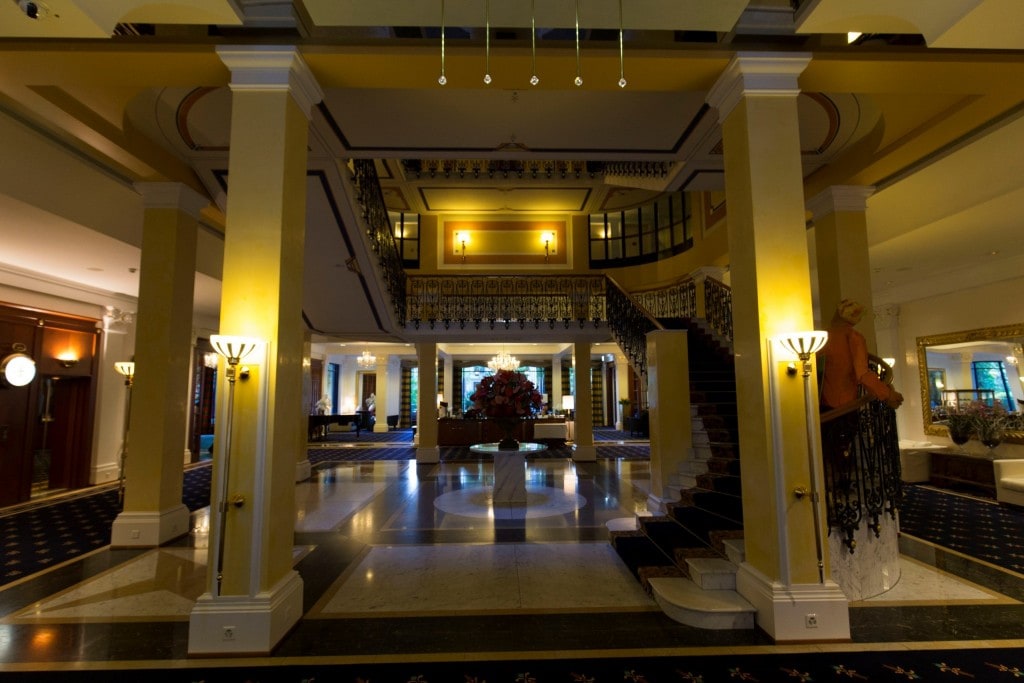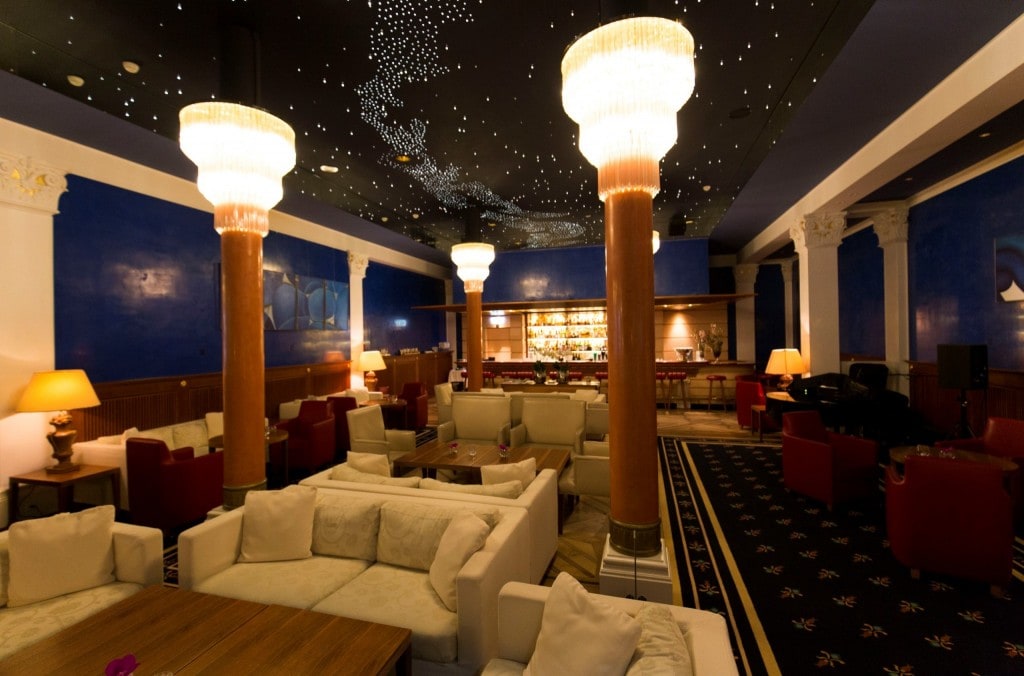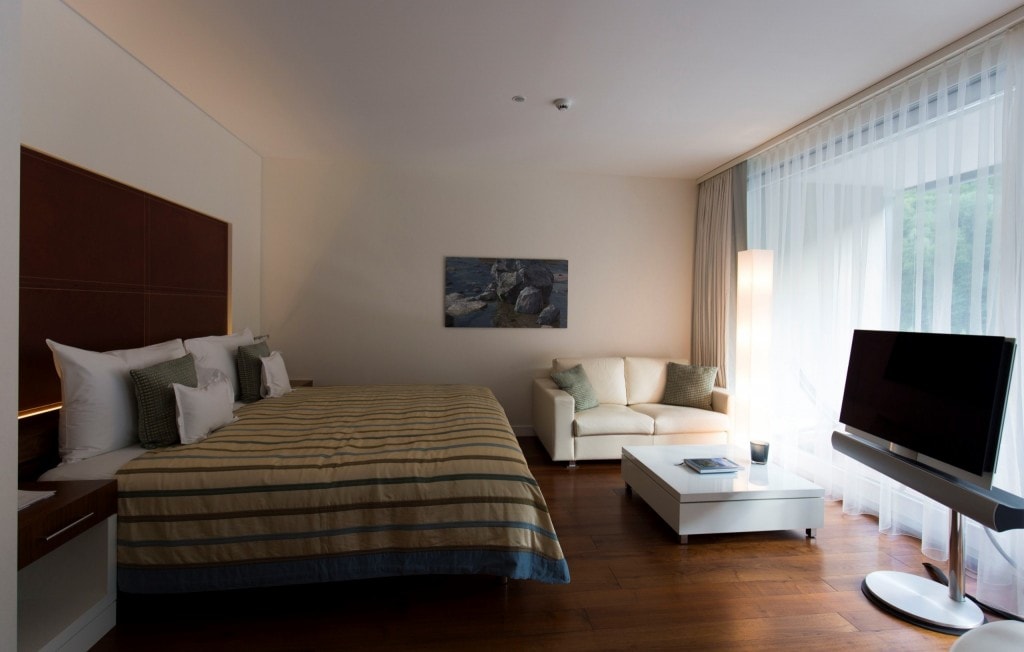 ** All opinions are based on a genuine stay, flight or experience. I'm not affiliated with the hotel, airline or tour operator but I might be (partially) sponsored – or paid. **