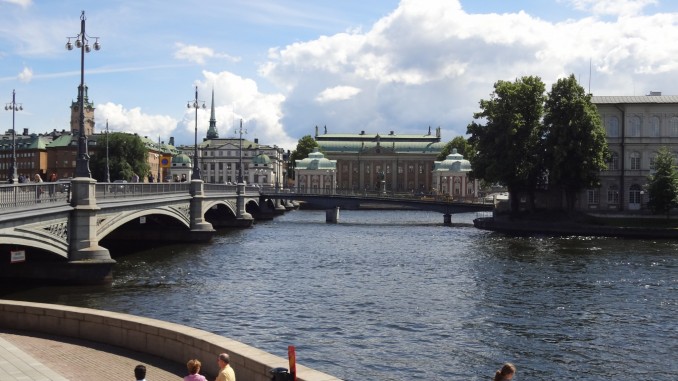 A leisure only trip to two more capitals of Europe. Planned in a way to see the most important, if not all, sights in both capitals. First stop city trip Stockholm, Sweden where the first days are spent. From there a detour to Riga, Latvia to check out this small capital (see post here: LATVIA – Riga (2012.07.19 – 2012.07.29)). From there we went back to Stockholm with a connecting flight after back to Amsterdam. In Stockholm we visited the UNESCO World Heritage Sites Birka & Hovgarden and Castle Drottningholm.
Day 1 & 2 – Start city trip Stockholm, Walk #1
Today we walked from our hotel to the old city part where we checked out mainly the Western part of Gamla Stan including Riddarholm Island with a beautiful church. Also we visited the royal palace.
Day 3 – Skansen & Vasa Museum
Today we went first too the Zoo adjacent to Skansen open air museum. Here we walked most part of the day and we ended at the Vasa museum to see the beautiful preserved ship.
Day 4 – Birka Island
Today we went on an early boat to Birka Island; an old Viking village was rebuild there and some old things to see. A great day trip!
Day 5 – Castle Drotningholm
Today we did a day trip to Castle Drotningholm.
Day 6 – City trip Stockholm, City Walk #2
Today we walked a bit more of the city and checked out also the city hall; great mosaics in there! Do not miss this spot like we almost did.
Day 7 through 11 – and off to Riga
Around noon we had a flight to Riga arriving afternoon there.
See post: LATVIA – Riga (2012.07.19 – 2012.07.29)
Tourist Map of Stockholm