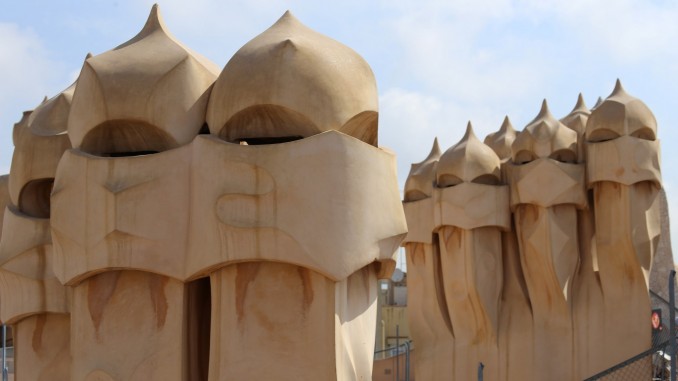 #TBT [ThrowBackThursday] week 28 of 2015. This week, something I remember from my visit to Spain, 1 of the 52 countries I visited prior to 2015.
Since I was a young boy I have been fan of Antoni Gaudi. I'm a bit of a Starwars fan, and the Gaudi chimneys looking like the troopers made me a fan right away. The interesting Modernism designs of his architecture always fascinated me since then. For some reason I never found the time to go there and my wife was also not really into Gaudi to push a trip there. My son (11 yr.) however liked the style too and so we decided to make a Barcelona Gaudi trip together. My most precious memory till today I have from all my trips to Spain.
The Gaudi works in Barcelona were on my bucket list a long time!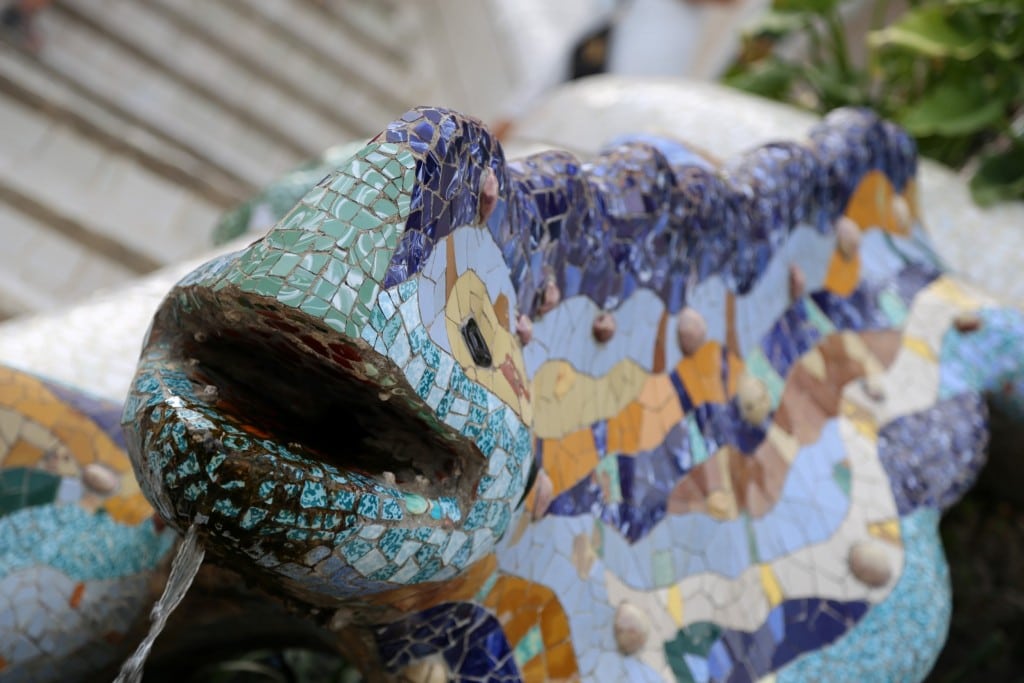 What I like about the Gaudi works in Barcelona is the fact that they are a bit surreal, different than anything else. Chimneys that look like aliens to me, a fireplace in the shape of a mushroom, shapes that sometimes not make sense to a normal human being. I just love it! We had a full list of all the places to see: Casa Mila, Casa Batllo, Palacio Güell, Colonia Güell, Parque Güell, Casa Vicens, less known Torre Belles Guard and of course the highlight the Sagrada Familia. Each and every place is unique and each one I just loved to explore. I think Barcelona with its Gaudi works is one of the fewer places I would really go back one day. During the trip I also learned that it's really important to buy tickets online in advance to skip the lines, not only in Barcelona but everywhere if possible. This trip to the Gaudi works in Barcelona, with my son, I will never forget!
Curious what I did more in Spain? Read it here.
Stay tuned for more stories and subscribe to the newsletter or follow CTB on social media (Facebook, Twitter, Instagram including Instagram stories; on all social media you can find CTB @christravelblog) to get updated information.
Did you visit Barcelona too or do you have questions? Please leave a comment at the bottom of the page. Love to hear from you!