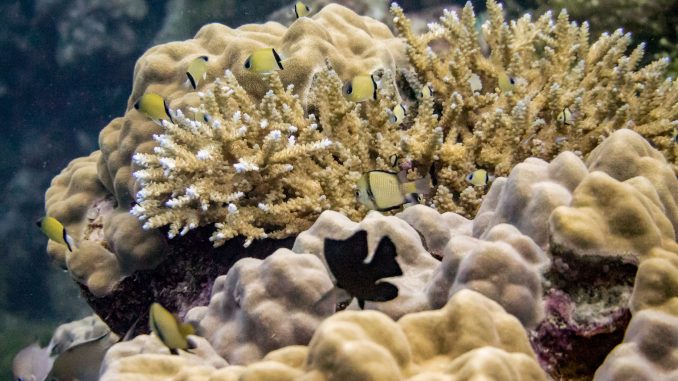 The Solomon Islands are worldwide known for its world class dive sites. Many are in and around Munda with sites for beginners and underwater caves for advanced divers. The reefs are pristine and full of fish but there are also many wrecks if you're into wreck diving. I'm just a beginner with just a few dives in my log so no advanced dives yet for me but I enjoyed the underwater world there.
When I planned my 7-days Solomon Islands itinerary I of course had to add a dive or two. With the short time, and local flights, the only option was an afternoon diving in Munda. I did two dives with Dive Munda located in the Agnes Gateway Hotel where I stayed. I also visited various WWII sites on land and Skull Island but these I will cover separately. Read all about my experience with Dive Munda and the Agnes Gateway Hotel below.
New Georgia Island – Munda
The New Georgia Islands are part of the Western Province of the Solomon Islands. Munda International Airport will have (soon) direct flights from Brisbane with Solomon Airlines. I was based in Honiara on Guadalcanal and arrived via a short stop on Gizo in Munda. The small airport is just a 5-minute walk from the Agnes Gateway Hotel. Munda is the largest town and should be your base to explore the area. Don't forget to visit the local market just in front of the hotel; it's a great way to interact with the locals!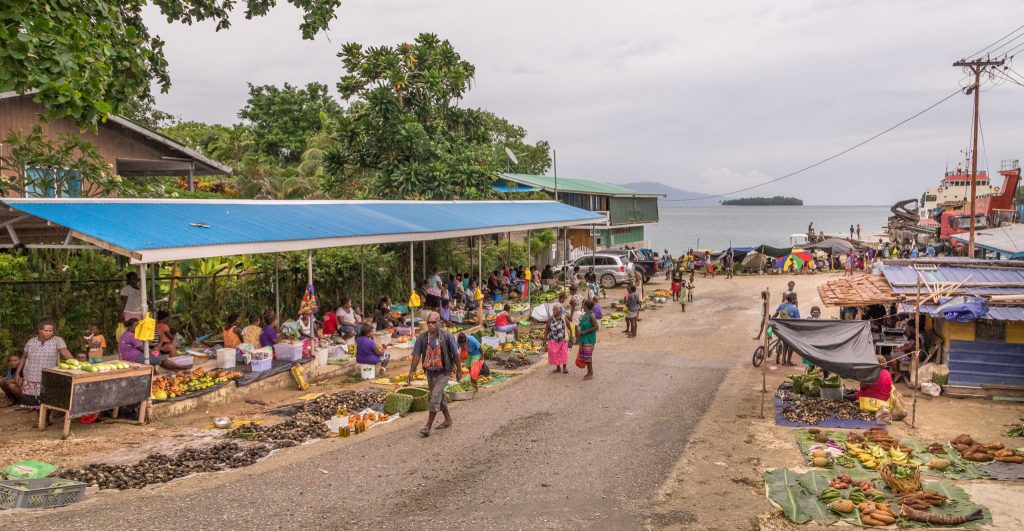 Agnes Gateway Hotel Solomon
Agnes Gateway Hotel is on the waterfront and the place to stay in Munda. It's not as luxury as the Heritage Park Hotel I stayed in Honiara, but it has a great atmosphere! When I arrived, the staff greeted me with a smile and I directly felt at home. It's so relaxed there! I immediately wanted to grab a beer and sit back, but first I had to go out diving. No alcohol before that.
Agnes Gateway Hotel is setup around the restaurant and bar. In the front is the reception and the Munda Dive shop. Behind the restaurant are the cottages in a garden setting. Behind them is a larger concrete building with (smaller) rooms. In the evening the bar area is a great place to hang out and meet other travelers. The food is great with daily specials. Make sure to try the catch of the day and order in advance so that they can make sure your choice is still there. Remember, it's a remote island!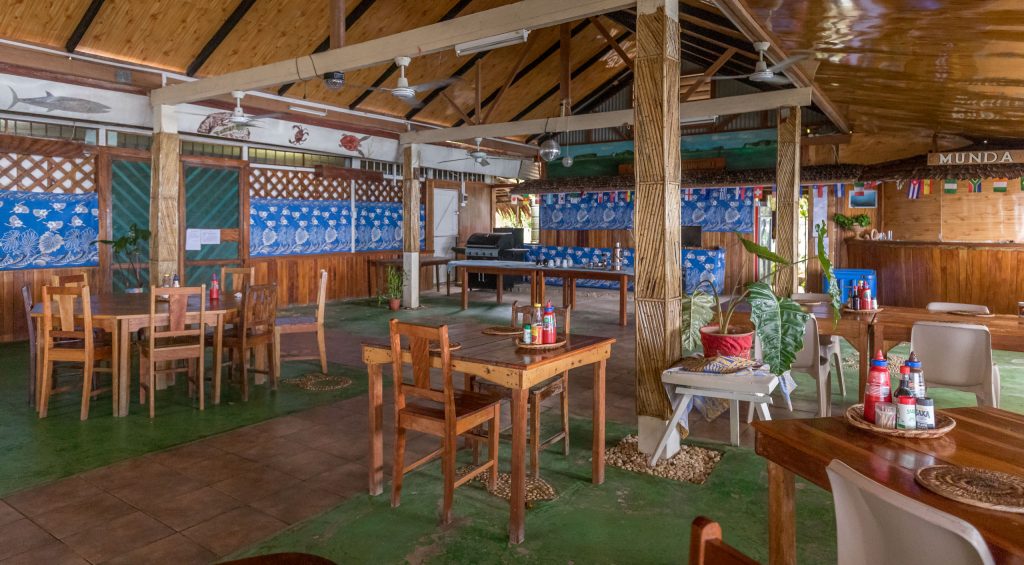 Their Ibibu Cottages are lovely. They have 8 of them and are simple yet luxurious for a remote place as Munda. They are spacious with a comfortable bed, air conditioning, sitting area and en-suite bathroom. Each cottage has a veranda in front which is a great place to have a cold beer. Although I stayed just a night I had a great time at Agnes Gateway Hotel. It's a place I highly recommend booking if you're visiting Munda.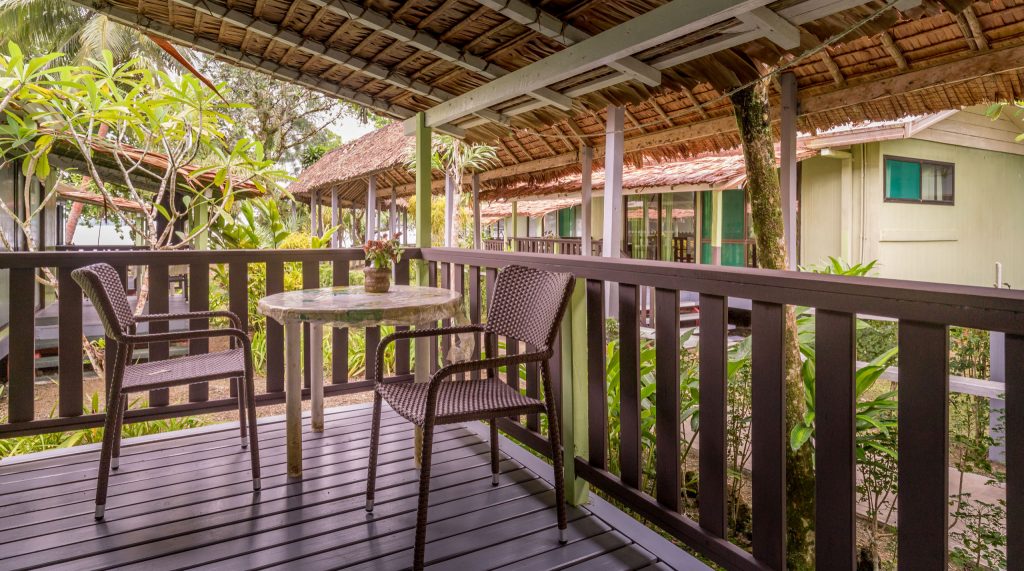 Dive Munda – world class diving
I have travelled a lot, but since a year ago, never visited places (islands) where you can go diving. When I travelled 2 weeks in Micronesia I could only snorkel, but when I got home decided I want to go diving too. In the Netherlands I followed a course but as I'm away most of the time I didn't finish it yet. In the meantime, I have dived in Thailand, the Solomon Islands and recently when I travelled 2 weeks in the Caribbean too. In every single place I always have just a day which is never enough to finish my license. The same happened in Munda where I could do the SSI introduction course with Dive Munda. I highly recommend everyone who has never dived before to do an introduction to see if you like it or not. I do for sure.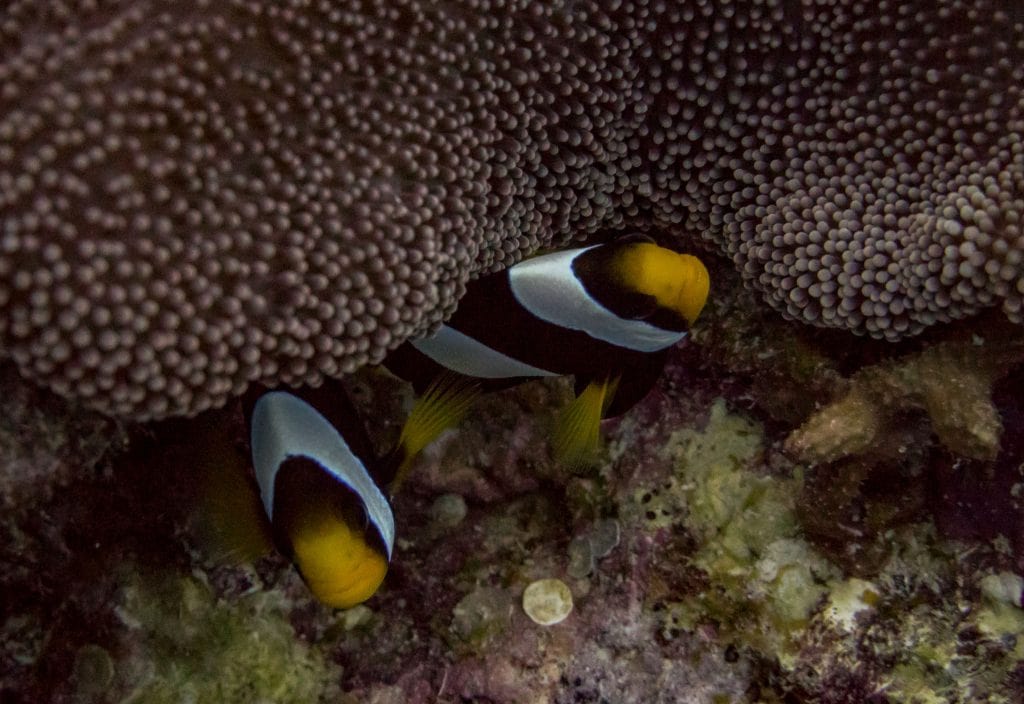 As I have done these introductions before the instructor of Dive Munda made the briefing short. The two dives we would do where about 30 minutes out into the water. The first was in rather shallow pristine reef and the other at a drop off. Between two dives one needs to rest a bit and Dive Munda does this at a small uninhabited island. Ok, it has one pig on it!
I know how to shoot photos on the ground but underwater is totally different and completely new for me. I'm using "just" an Olympus Pen7 camera with underwater housing. Perfect for a beginner but I know I want to get an underwater case for my Canon 6D II one day. The photos came out all right especially those in the shallow water where there is enough light. Retouching is a lot of work especially correcting colors.
I had a lot of fun diving with Dive Munda and I can recommend everyone booking them. They are professional, patience and knowledgeable.
Just before I had to go back to the surface I saw a turtle swimming. A bit to far away for a clear picture, but still an amazing experience!

Conclusion
If you visit the Solomon Islands, then make sure to add time in Munda on your Solomon Islands itinerary. It's a lovely town in the western province and the place to go diving. Solomon Islands is home to the best dive sites in the world for both beginners and advanced divers. If you go then stay at the Agnes Gateway Hotel where Dive Munda is located too. It has a great atmosphere, friendly staff and you'll get to know other travelers too. I hope to return one day when I'm a more experienced diver as my instructor told me they have an amazing cave and several beautiful WWII wrecks to go to.
If you would like to know what you can do in and around Munda island then see one of these options: 7 days Solomon Islands itinerary: travel guide, tips & inspiration. Have a look at my 7-days Vanuatu itinerary too if you want to extend your trip. I will add more destination information over time.
For more hotel information and booking options please visit the website of Agnes Gateway Hotel Solomon or subscribe to the Facebook page of Agnes Gateway Hotel Solomon to receive the latest hotel news. Check the Dive Munda site for all the dives you can do around Munda.
Stay tuned for more stories and subscribe to the newsletter or follow CTB on social media (Facebook, Twitter, Instagram including Instagram stories; on all social media you can find CTB @christravelblog) to get updated information.
Did you visit Munda for diving too or do you have questions? Please leave a comment at the bottom of the page. Love to hear from you!
Gallery of Agnes Gateway Hotel Solomon & Dive Munda
Click an image for a full screen gallery of more photos taken during this trip. If you like to use any photo for commercial, private or editorial use please contact first for permission and/or pricing.
** All opinions are based on a genuine stay, flight or experience. I'm not affiliated with the hotel, airline or tour operator but I might be (partially) sponsored – or paid. **