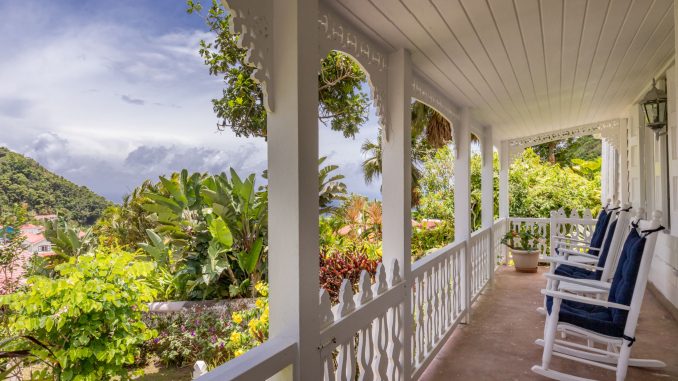 Saba is the smallest of the Dutch Caribbean islands and called the unspoiled queen of the Caribbean. Staying in style, an old traditional cottage, is the way to enjoy the real Saba. If this cottage has a history, it's even better and I found that in the Hidden Garden Villa. It's for rent (or available for purchase) through Saba Island Premier Properties. They also run the Cottage Club if a hotel is more your style. I stayed 3 nights in the villa and had a great time! Let me show a bit more of the Hidden Garden Villa which for sure is Saba best accommodation.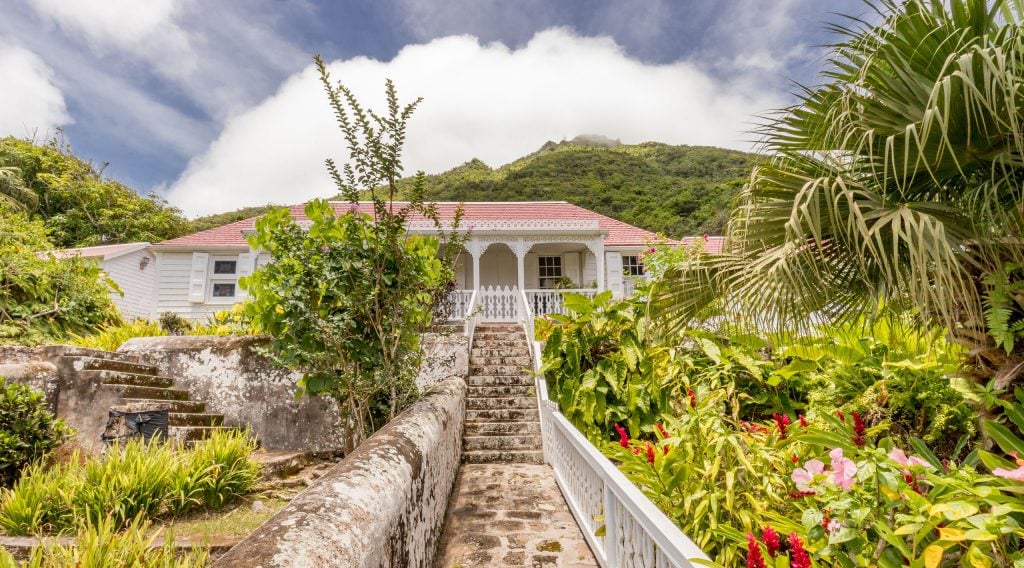 The Hidden Garden Villa Saba is a great alternative for a Saba hotel. It's located at the end of a quiet old street in Windwardside. Windwardside is the town to stay on Saba in my opinion. The other towns can be reached easily, the museums and tourist office are there as well as major hikes including the Mt. Scenery Trail start there. Shops and restaurants are also within walking distance. Make sure to dine at least once at The Brigadoon. It's delicious.
When I was browsing Saba Island Premier Properties portfolio the Hidden Garden Villa immediately caught my eye. It has some interesting history plus some other villas were simply too large for one person. The villa was built in 1890 by Captain Thomas Hassel. It played a significant role in Saban history. These unique Saban cottages are rare so staying in one is a real privilege. I'm happy to be part of its history.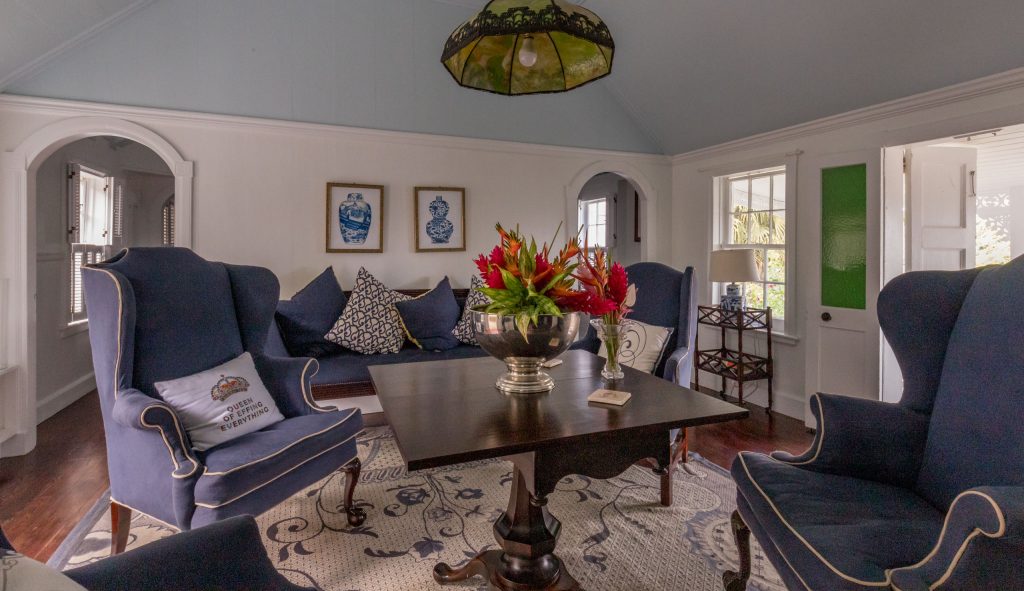 What to expect of this Saba villa?
The Hidden Garden Villa is over a century old yet in perfect condition and beautiful as it always has been. It's on a side street from The Road just 200 meters up a small hill. I first entered through the back door with my luggage as that was easy but walking up the stone path through the garden is a real treat. For sure Saba's best accommodation and a great place to stay in the Old World style like it was back in the day of the Dutch West Indies.
The rooms
I entered through the kitchen which is large as are all other rooms. It connect to a dining room which again connects to the living room and adjacent bedroom. There is another small sitting area in the back where the bathroom is as well. The bathroom is the only place which is a bit modernized which is all right. All rooms are decorated in traditional furniture and the kitchen has everything you need to cook a meal. The bedroom has air conditioning which I found great as I prefer to sleep in a cool room.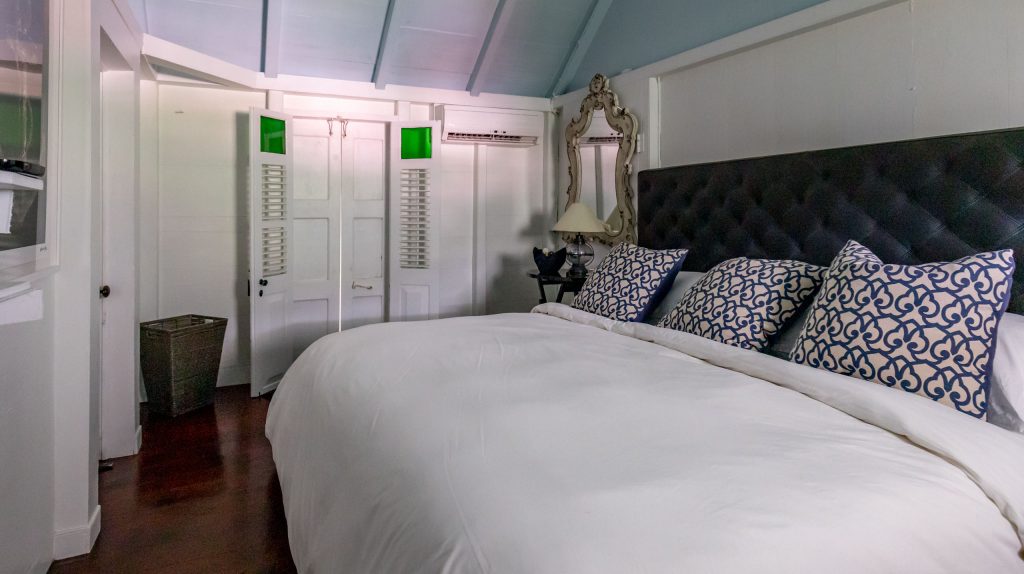 As Saba is a big rock there is always a breeze, so it won't be that hot anyway. Speaking about breezes. When I was staying on Saba it coincided with hurricane Dorian that passed Saba at 200 kilometers. One night it was raining cats and dogs with heavy winds which was a pleasant experience in such and old cottage. It's a well-built villa!
Getting settled
Getting settled in a villa is a bit different as a hotel of course. You'll have to prepare your own breakfast and have the option to make lunch and dinner. Supermarkets are located 200 meters away and sell everything you need. You'll also find the bakery Bizzy B at the center of Windwardside. Each morning after getting up I bought fresh bread and pastries for breakfast. It's also a great place for an espresso with some sweets.
Staying in a villa like the Hidden Garden Villa of Saba Island Premier Properties means you must prepare more yourself. The reward is staying in an amazing historical villa. I had a great time and I recommend it.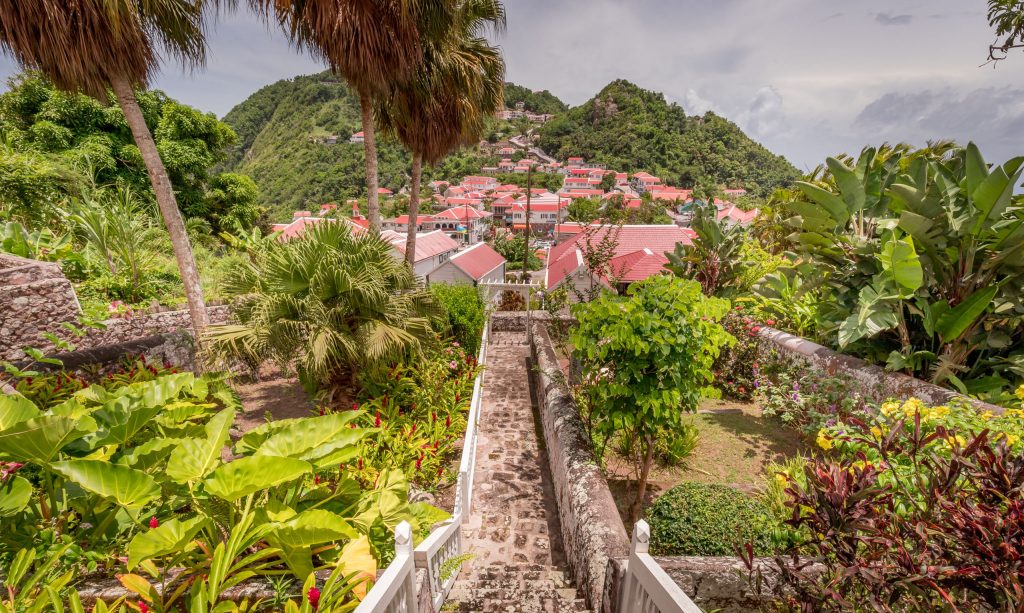 The Cottage Club
The Cottage Club is on the other side of Windwardside and also managed by Saba Island Premier Properties. If you want to stay in a hotel this is a great place. I had a look around when I explored Windwardside. The cottages are large and have great views over the Caribbean Sea. There is also a pool which you can use if staying at the villa. The Cottage Club is cheaper as the villa of course but if you can manage, I highly recommend staying at the villa.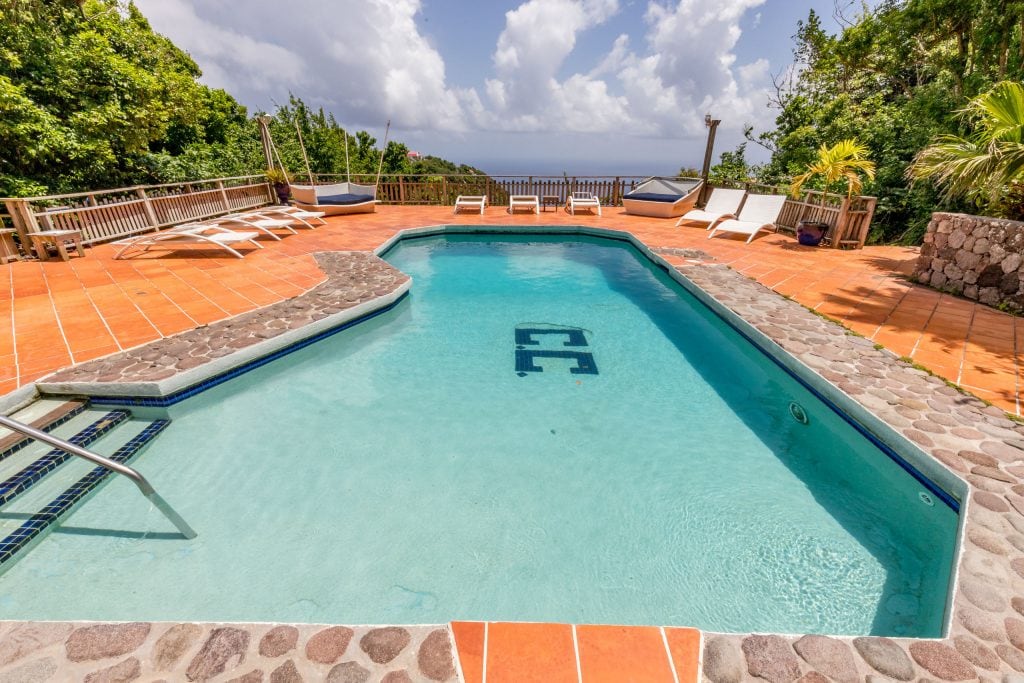 Conclusion
If you're planning a trip to the tiny Dutch Caribbean island of Saba, then I highly recommend staying at the Hidden Garden Villa. It's centrally located, shops are nearby, and you really get the feeling of the Old World. I had a great time in this magnificent piece of Saban history. It's truly a unique cottage!
If you would like to know what you can do in and around Saba then see one of these options: Dutch Caribbean island hopping guide. I will add more destination information over time.
For more hotel information and booking options please visit the website of Hidden Garden Villa or subscribe to the Facebook page of Hidden Garden Villa to receive the latest hotel news.
Stay tuned for more stories and subscribe to the newsletter or follow CTB on social media (Facebook, Twitter, Instagram including Instagram stories; on all social media you can find CTB @christravelblog) to get updated information.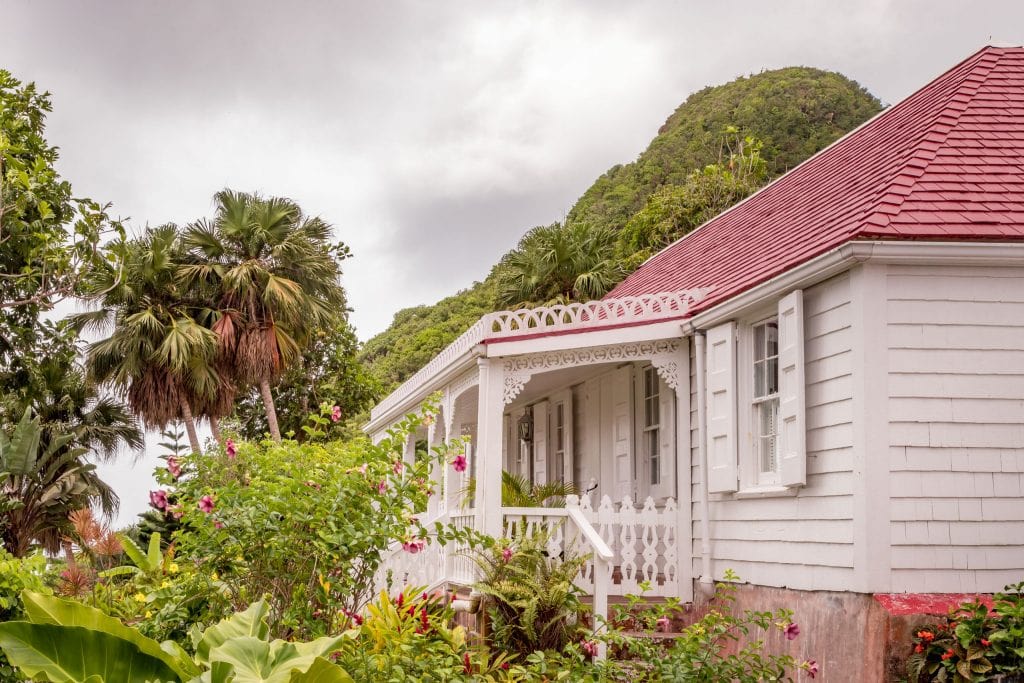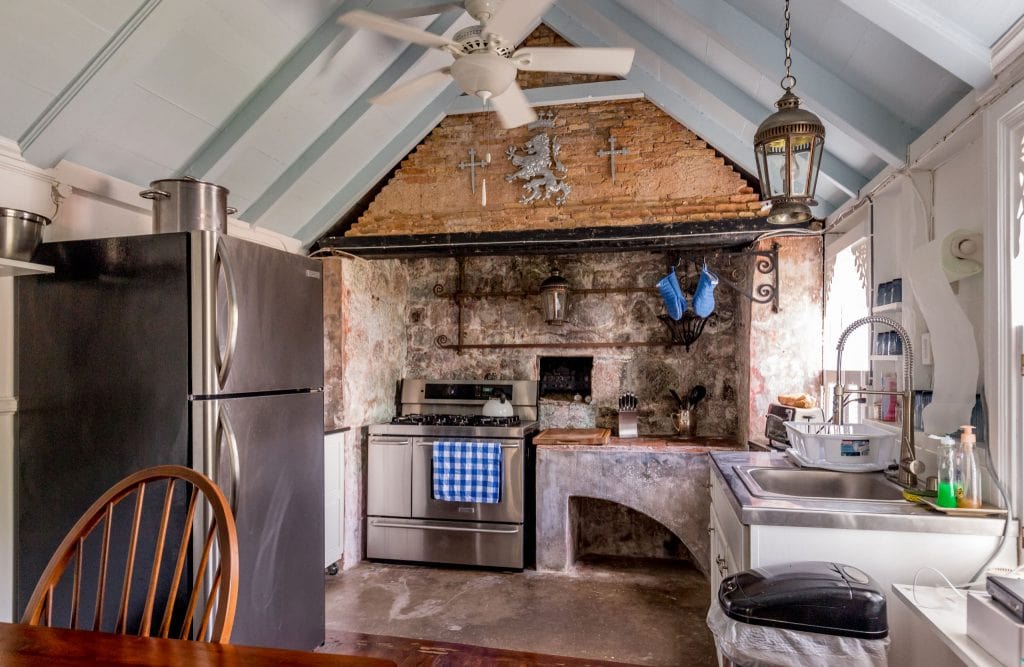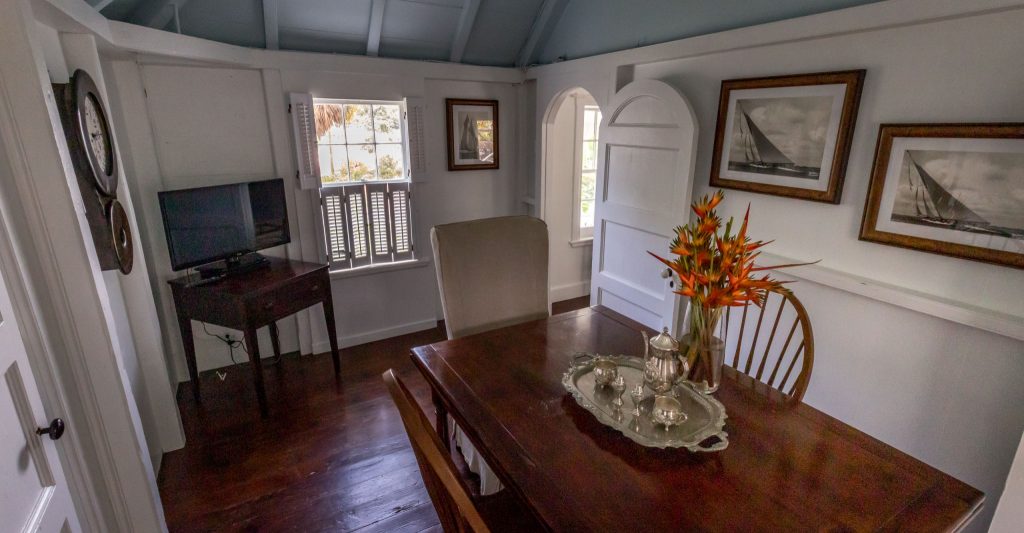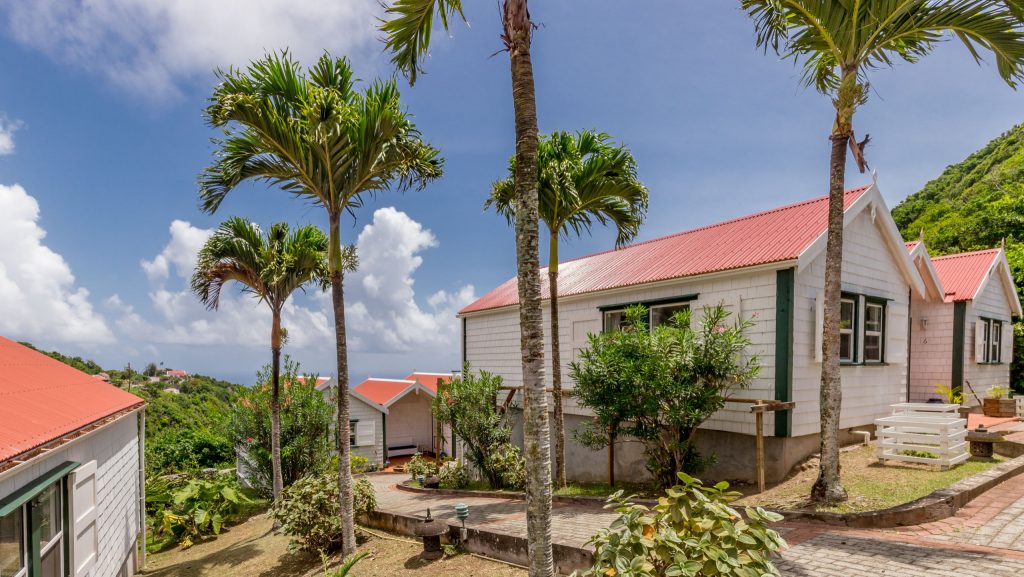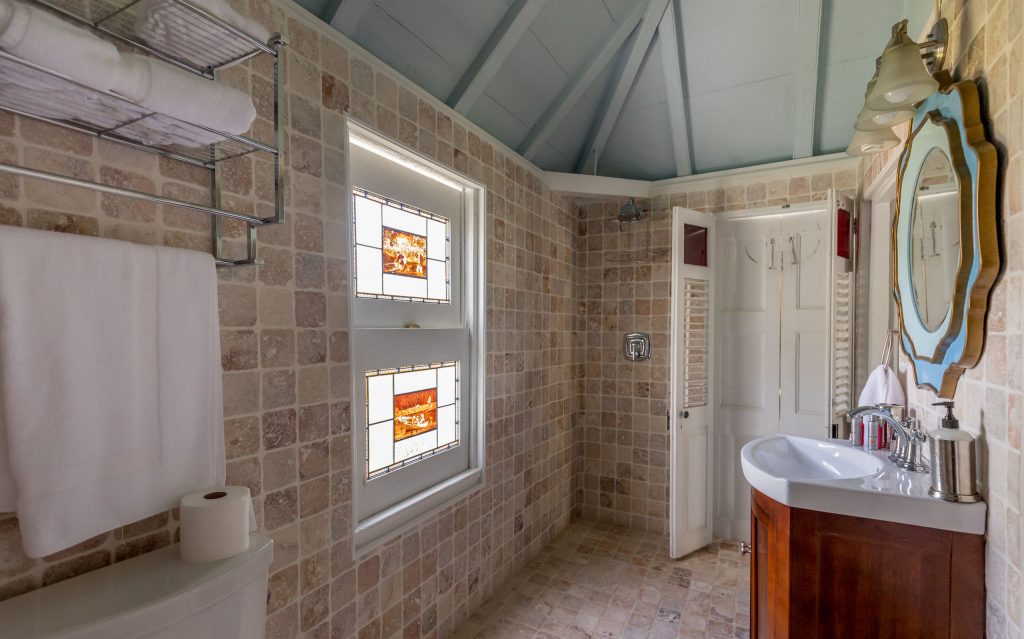 ** All opinions are based on a genuine stay, flight or experience. I'm not affiliated with the hotel, airline or tour operator but I might be (partially) sponsored – or paid. **