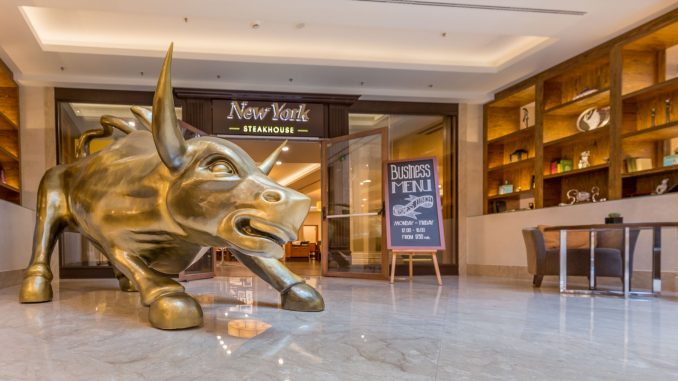 Every year I visit Moscow for business and I combine this with a bit of leisure. This year I visited the Moscow metro to see all the beautiful decorated stations. I stayed five nights at the Marriott Moscow Novy Arbat. A luxury hotel where the guests can perfectly combine business and leisure. I share with you my experience at the Marriott Moscow Novy Arbat but first I'll show you a short video impression of my stay.
The hotel
The Marriott Moscow Novy Arbat is located as the name says on Novy Arbat Street. Just a stone throws away from Old Arbat Street. A metro station is just around the corner and otherwise taxis are on standby. All major attractions in Moscow are just a short drive away. On both Novy Arbat as Old Arbat Street you find many shops and restaurants. When I arrived at the hotel, which is housed in a 12 story building, I was friendly welcomed by the staff. The lobby is large with a glass roof which makes it a pleasant area full with light. There are some work stations and plenty of seating areas. One thing I noticed first was the huge chandelier from floor to ceiling and a huge bull in front of the restaurant. My room was located on the ninth floor; let's have a look at it.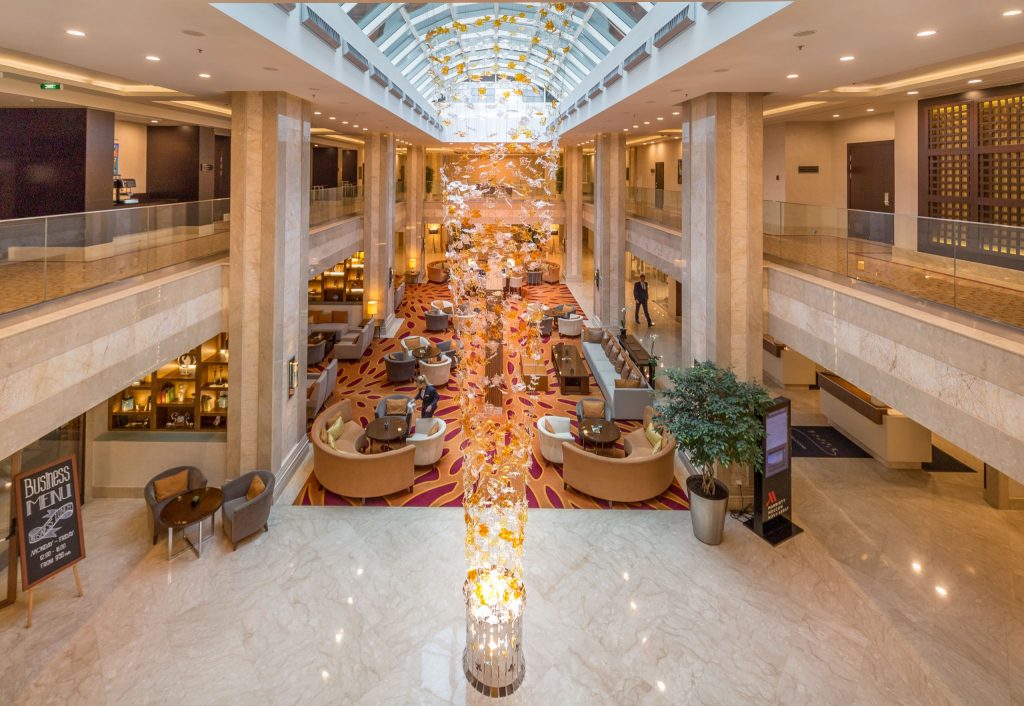 The rooms at Marriott Moscow Novy Arbat
The rooms at the Marriott Moscow Novy Arbat are spacious and have either a view on Novy Arbat or on the city. I had a view on Novy Arbat from where I could see a big part of Moscow. The rooms have a work desk, sitting area and a comfortable bed. I had five good nights of rest. The bathroom had a walk-in rainforest shower and a bathtub next to it. I never bring any shampoo, shower gel or other soaps as I expect from a luxury hotel to provide that. The Marriott Moscow Novy Arbat provides quality amenities. In room Wi-Fi is free of charge and its fast which is something I require for work. I had a great time and could work hard and sleep well in the room.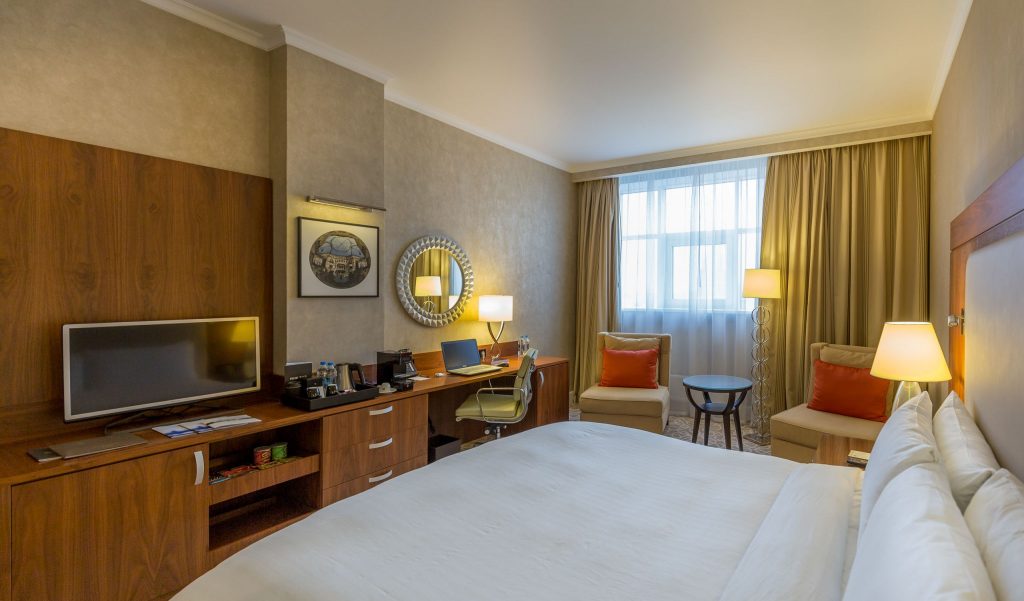 Facilities at Marriott Moscow Novy Arbat
At the Marriott Moscow Novy Arbat there is a gym in the basement. I used the gym just once and the equipment is extensive and professional. If you travel for business, there are meeting rooms and other business facilities. For leisure travelers I recommend to talk to the concierge for recommendations for sightseeing in the city. He can also advice on where to eat in Moscow. I didn't use all facilities but cannot think of any missing either. Maybe a swimming pool? For both leisure and business, they offer all that one can expect from a city hotel.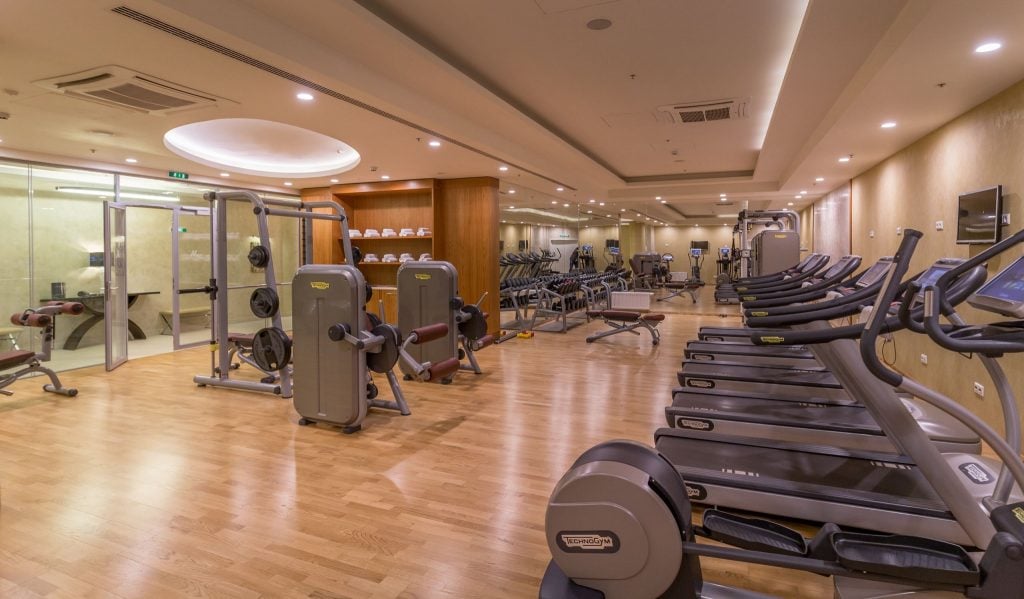 Dining & Drinking at Marriott Moscow Novy Arbat
The Marriott Moscow Novy Arbat has one restaurant called New York Steakhouse. There is also a Japanese restaurant accessible from the lobby but it's not managed by the hotel. I love meat as you probably know if you follow my stories so one night I tried out the meat. They serve delicious juicy meats. I had a 900 grams T-bone steak medium rare which was cooked to perfection. In the morning breakfast is served also at the restaurant which I enjoyed there just one of the days. The other days I had breakfast in the executive lounge which offers a more private atmosphere. The choice at breakfast is large with plenty of choice of meats, cheese, pastries and more. If you like an omelet or like me two eggs sunny side up the chef prepares them fresh in the open kitchen. The lobby bar is open 24 hours and is a great place to relax after a long day. Altogether enough options and if it's not enough there are plenty more on Arbat Street.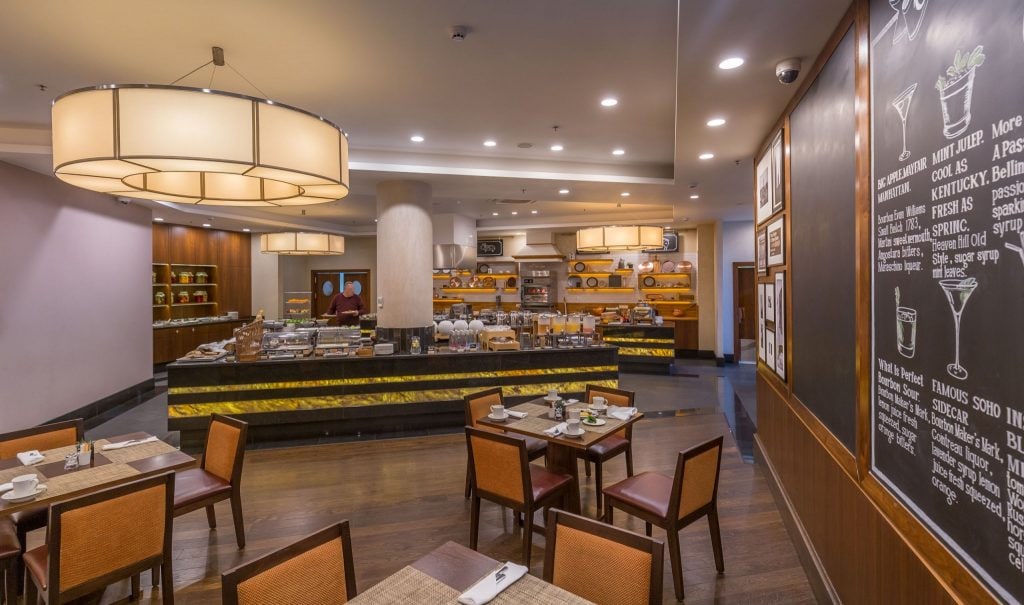 Conclusion
If you plan to visit Moscow I highly recommend staying at the Marriott Moscow Novy Arbat. It's a modern luxury hotel serving both business and leisure travelers. The rooms are spacious and comfortable. The restaurant serves and extensive breakfast and delicious juicy steaks for dinner. I enjoyed my stay and thanks to the friendly staff it was efficient too. If I return to Moscow I certainly will opt to stay again at the Marriott Moscow Novy Arbat. I'm sure you will enjoy the hotel too.
If you would like to know what you can do in and around Moscow then see one of these options: things to do in and around Moscow. I will add more destination information over time.
Stay tuned for more stories and subscribe to the newsletter or follow CTB on social media (Facebook, Twitter, Instagram including Instagram stories; on all social media you can find CTB @christravelblog) to get updated information.
For more hotel information and booking options please visit the website of Marriott Moscow Novy Arbat:
Website: https://www.facebook.com/moscowmarriottarbat/
Facebook: http://www.moscowmarriottarbat.ru/
Gallery of Marriott Moscow Novy Arbat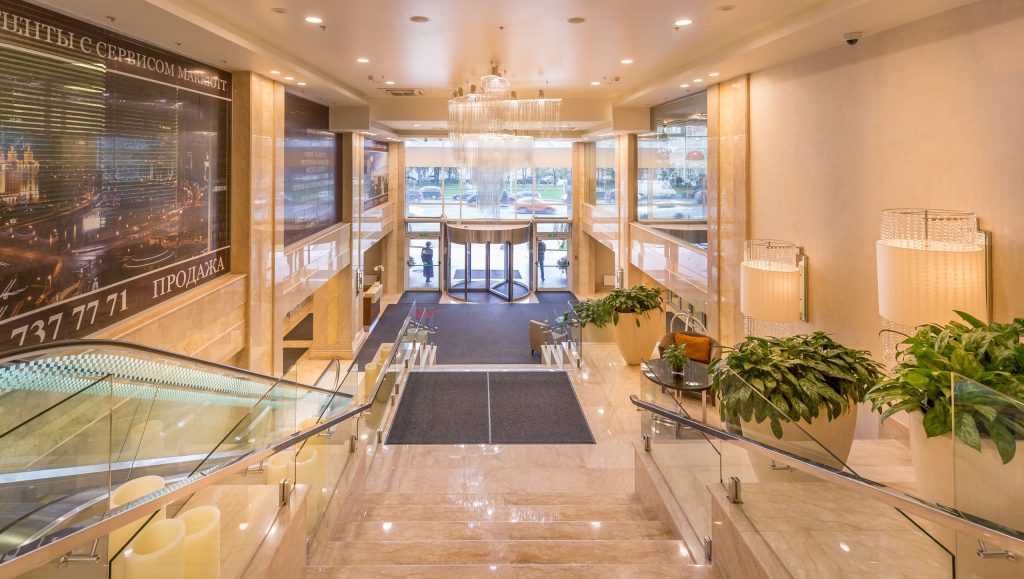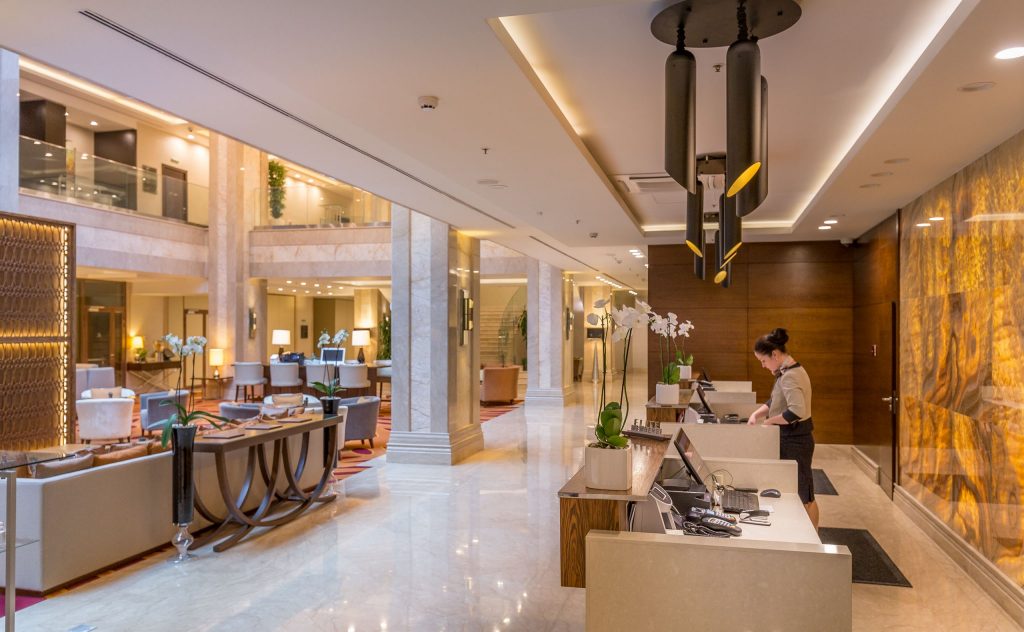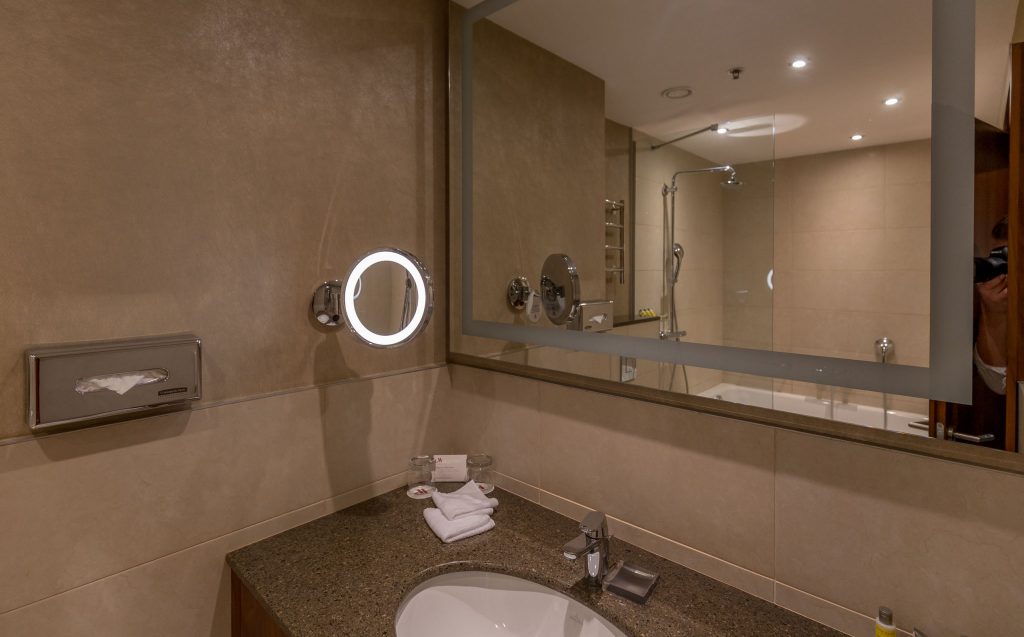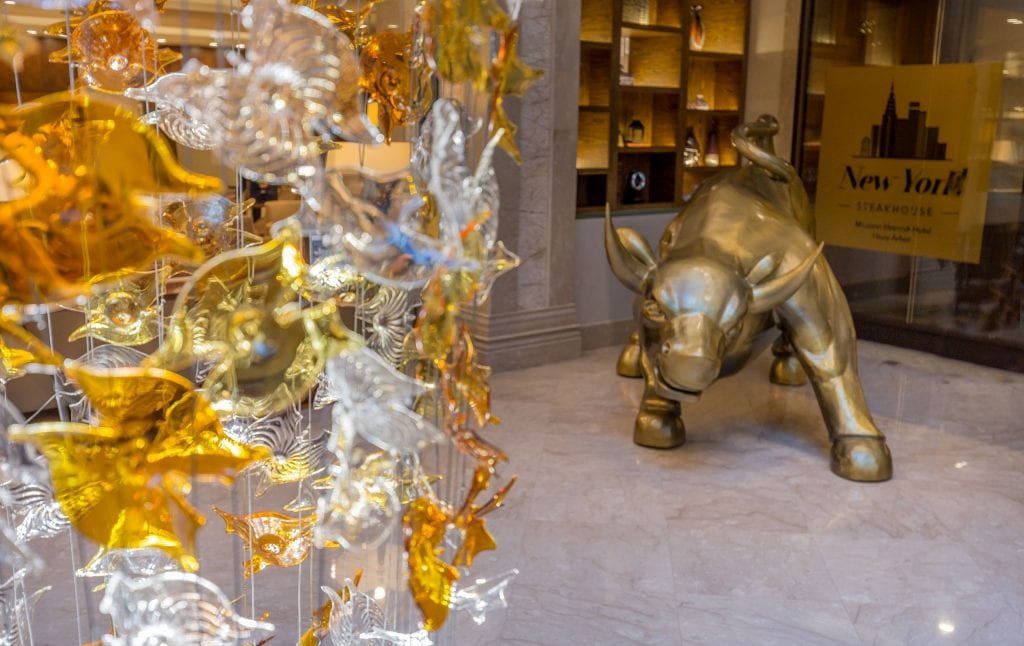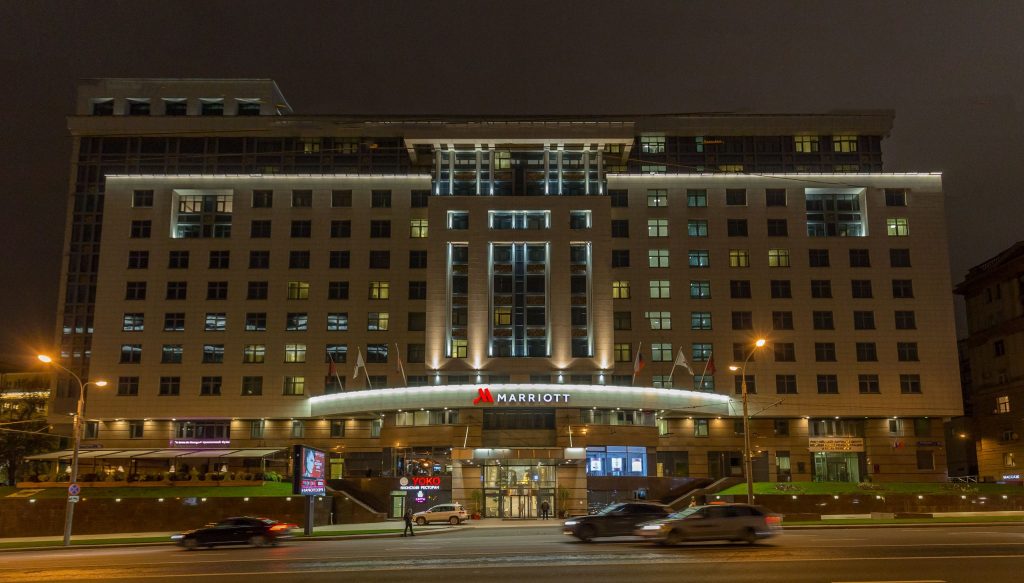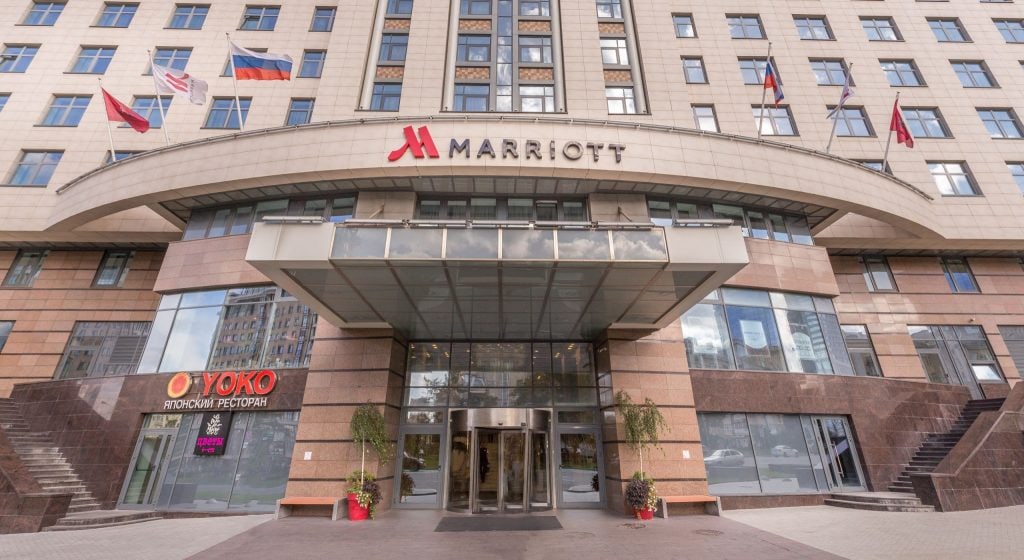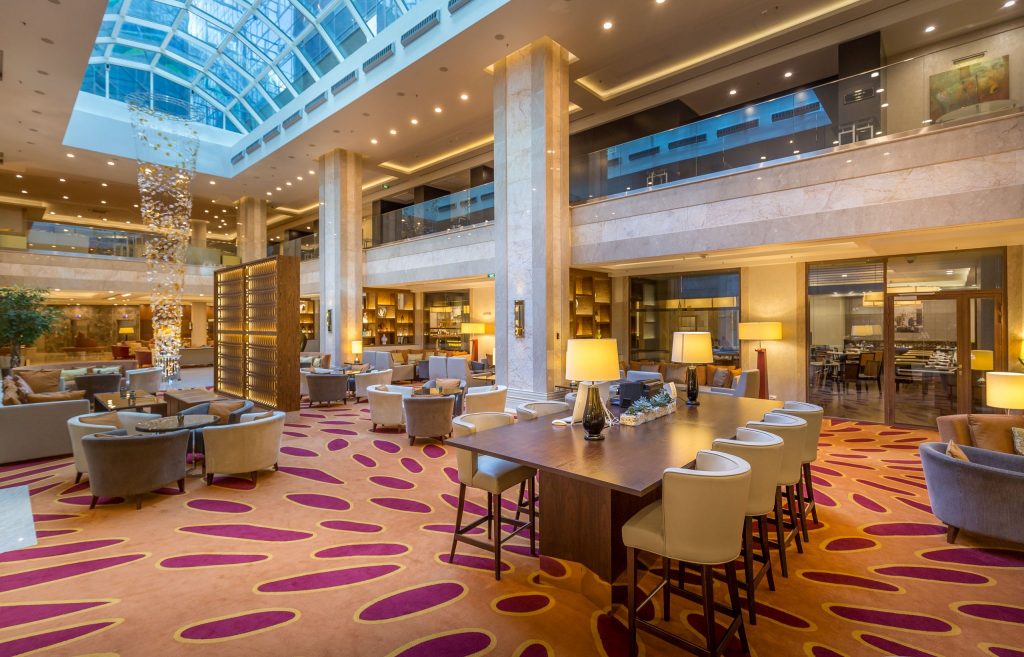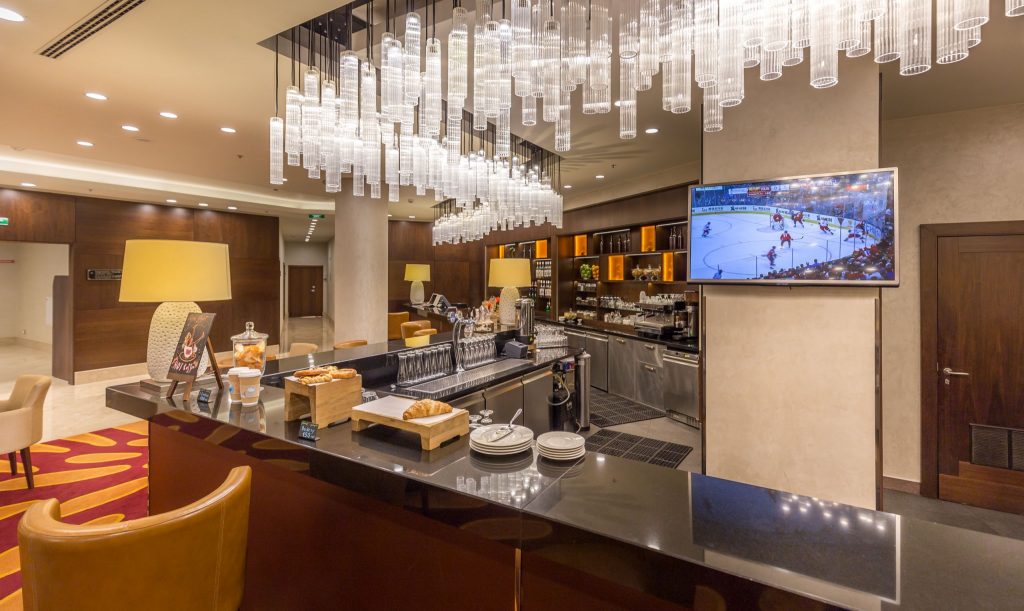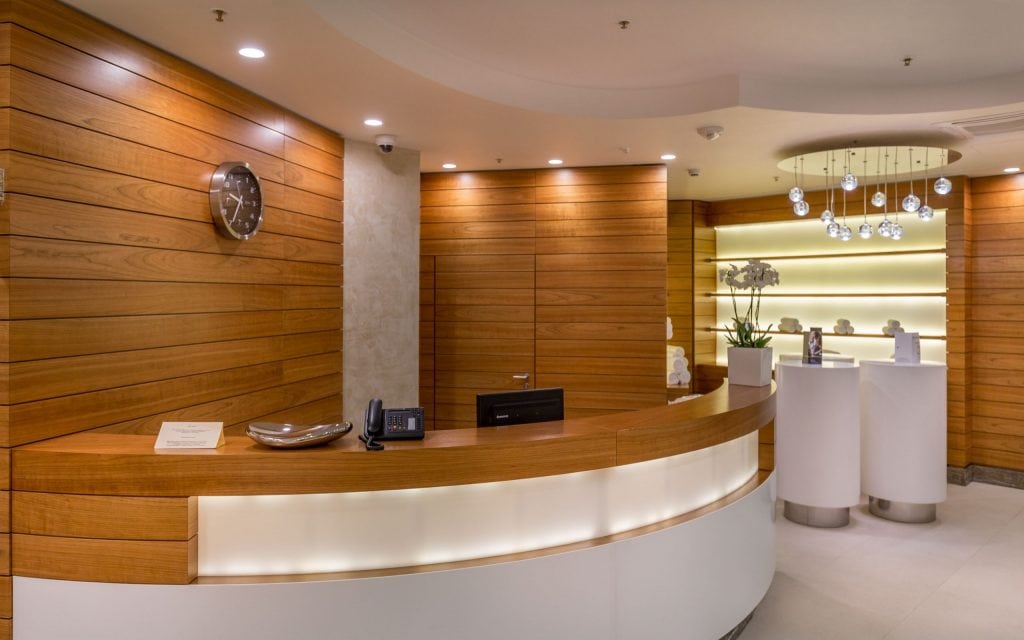 ** All opinions are based on a genuine stay, flight or experience. I'm not affiliated with the hotel, airline or tour operator but I might be (partially) sponsored – or paid. **