Lisbon is full of restaurants and bars and this makes it difficult to choose where to go. I always spend some time before my trips looking which are good and when at a destination I will ask the locals for more input. In this article I will let you know the gems in Lisbon which I visited while in Lisbon for 3 nights during a recent road trip in Portugal. Enjoy these hotspots, in random order, for lunch or dinner.
Lisbon Hotspot – Restaurante Alpendre
It was by coincidence that I found Restaurante Alpendre (R. Augusto Rosa 34, +351 21 886 2421). I just finished exploring the cathedral of Lisbon (Sé de Lisboa) when I got hungry. It was time for lunch. Restaurante Alpendre doesn't look appealing on the outside (see photo) but this doesn't mean, in general, that it's a bad place. The food here is delicious, the service outstanding. If you love meat then go for the steak, which you can cook on a hot stone. The fish dishes, my wife had salmon, are also perfectly prepared. If you are looking for a place for lunch if you are in the old quarter of Lisbon (Alfama) then I suggest going to Restaurante Alpendre. If you go for dinner I suggest to reserve as when I passed by another evening it was fully packed at 19:30 already.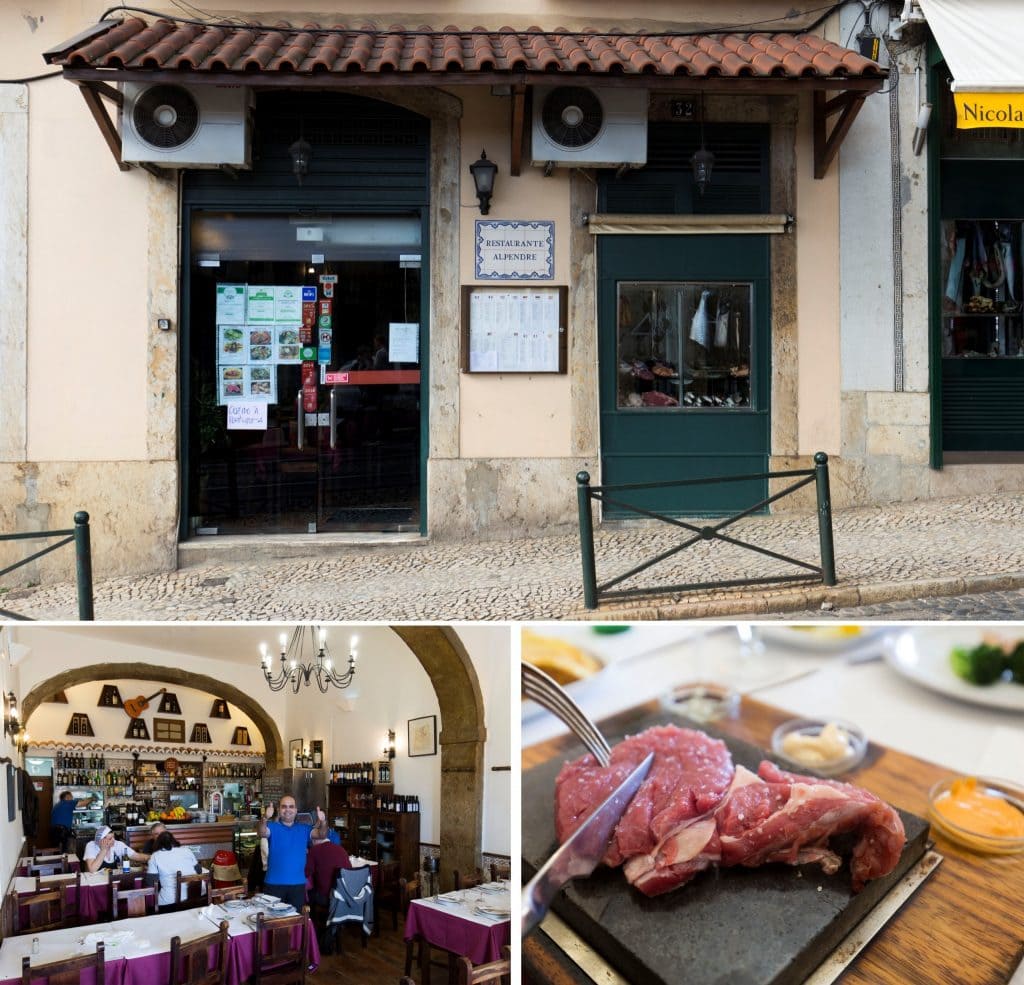 Lisbon Hotspot – Gelados Santini
Do you love ice-cream? Then Gelados Santini is a place you must go to in Lisbon. They serve the best ice-cream in town since 1949. It was founded by Attilio Santini and directly after the first scoop of ice-cream was sold people said it was the best in the world. In Lisbon people now say "let's go for a Santini" if they want to have an ice-cream. It's not unsurprisingly that famous people and even royals have visited one of the outlets. There are various outlets but Santini Chiado is the most famous (Rua do Carmo 9, Tel. 213 468 431). My son has a lactose allergy and they serve lactose free ice-cream from a separate area of the shop. They take care of their customers and I'm sure you will love their ice-cream.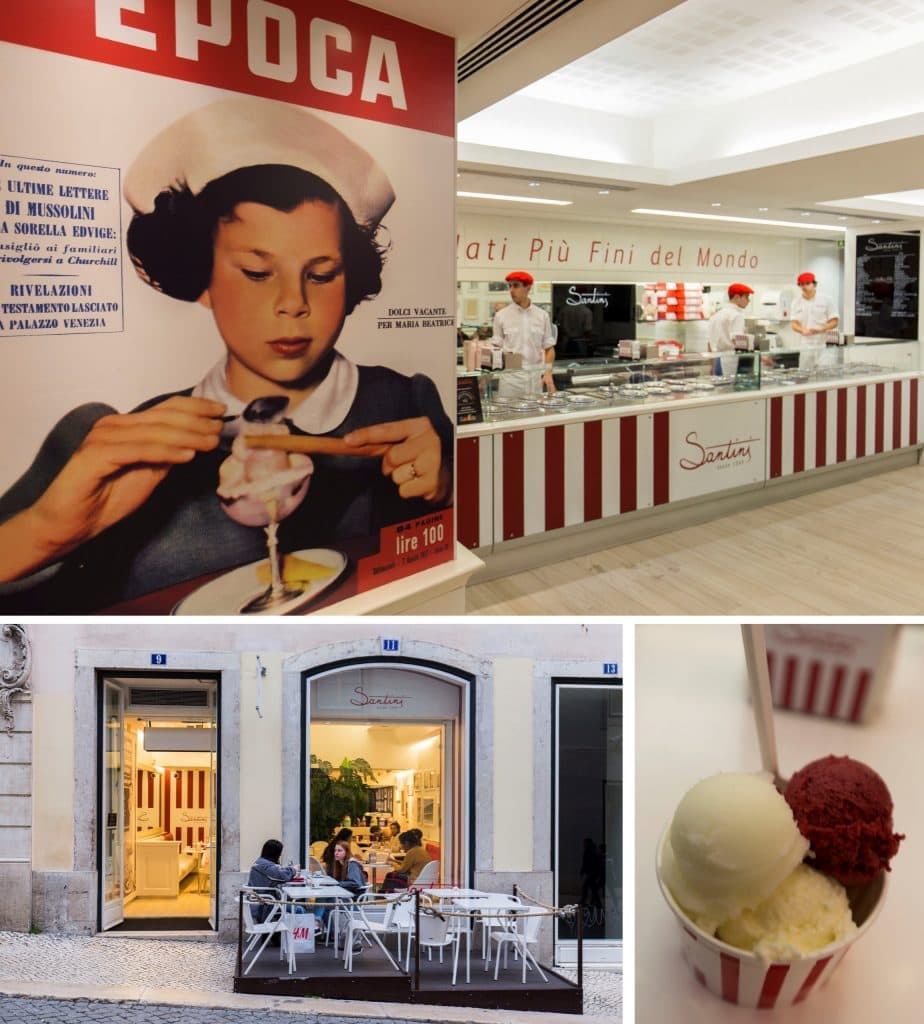 Lisbon Hotspot – As Salgadeiras
Bairro Alto is a neighborhood in Lisbon where you find lots of bars and restaurants. A friend recommended to go to As Salgadeiras (Rua das Salgadeiras 18, Tel. +351 21 342 11 57). I do not regret going. The atmosphere is very cozy as the restaurant is located in an old bakery. Some tables are even located in the old ovens. I love the old architecture while enjoying a gastronomical dinner. I had a lovely crab meat started, a perfectly prepared steak and a local cheese platter as dessert. If you like fine dining then I recommend going to As Salgadeiras. Do make a reservation as if you walk in I can guarantee you that there is no room.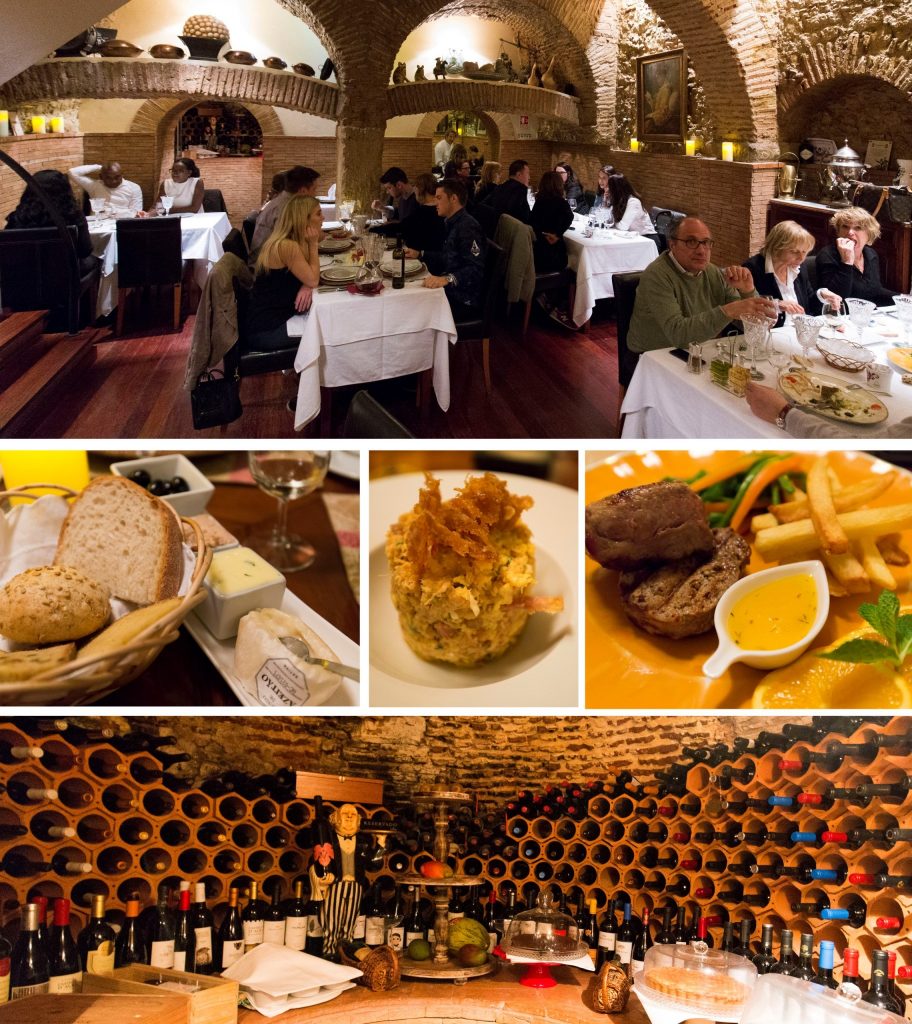 Lisbon Hotspot – A Ginjinha
Ginjinha or Ginja is a liquor made of ginja berries. It's a strong alcoholic drink normally served in a small glass with one berry at the bottom. Another way of serving is in a chocolate cup which you can eat after drinking the shot. It's served in many different places but a nice place is just across the street of the Sao Domingos church (Praça Dom Pedro IV 71). The small shop is just called Ginjinha and only serves this delicious liquor. If you visit Lisbon this is something you must taste.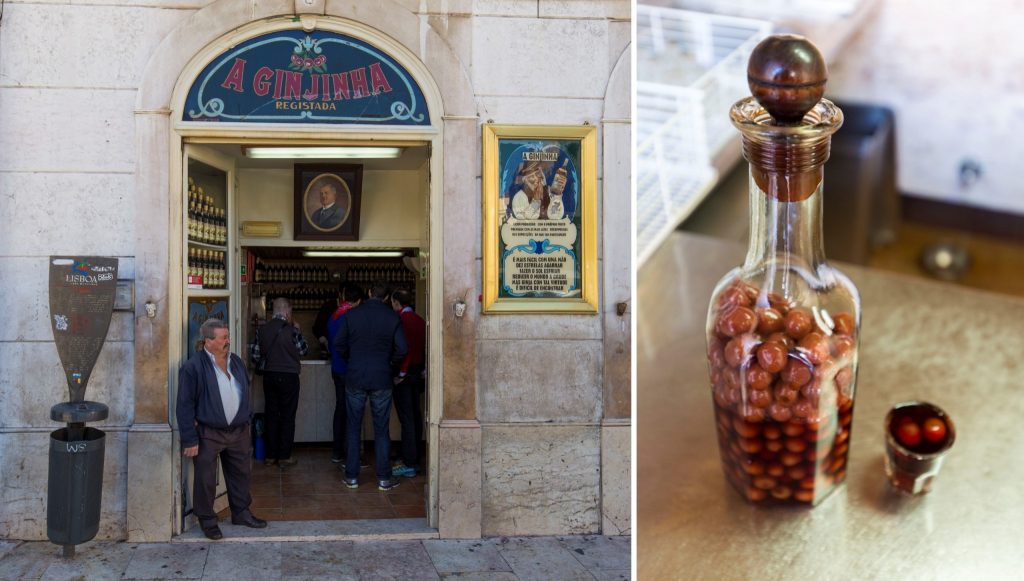 Lisbon Hotspot – Pastéis de Belém
Almost two centuries ago the Pastéis de Belém (Rua de Belém nº 84 a 92, Tel. +351 21 363 74 23) was founded in the town of Belém. Just next to the Mosteiro dos Jéronimos. Due to the cultural revolution of 1820 all monasteries were closed down. In an attempt to earn some money the monks started to sell these sweet pastries. The pastries were first made in a sugar cane refinery. Over time these pastries became famous also in Lisbon and visitors came to taste. Today you can taste these pastries just after they are prepared after the original secret recipe. It's a perfect place for a coffee and pastry before or after visiting the UNESCO World Heritage Site of Belém. It's delicious.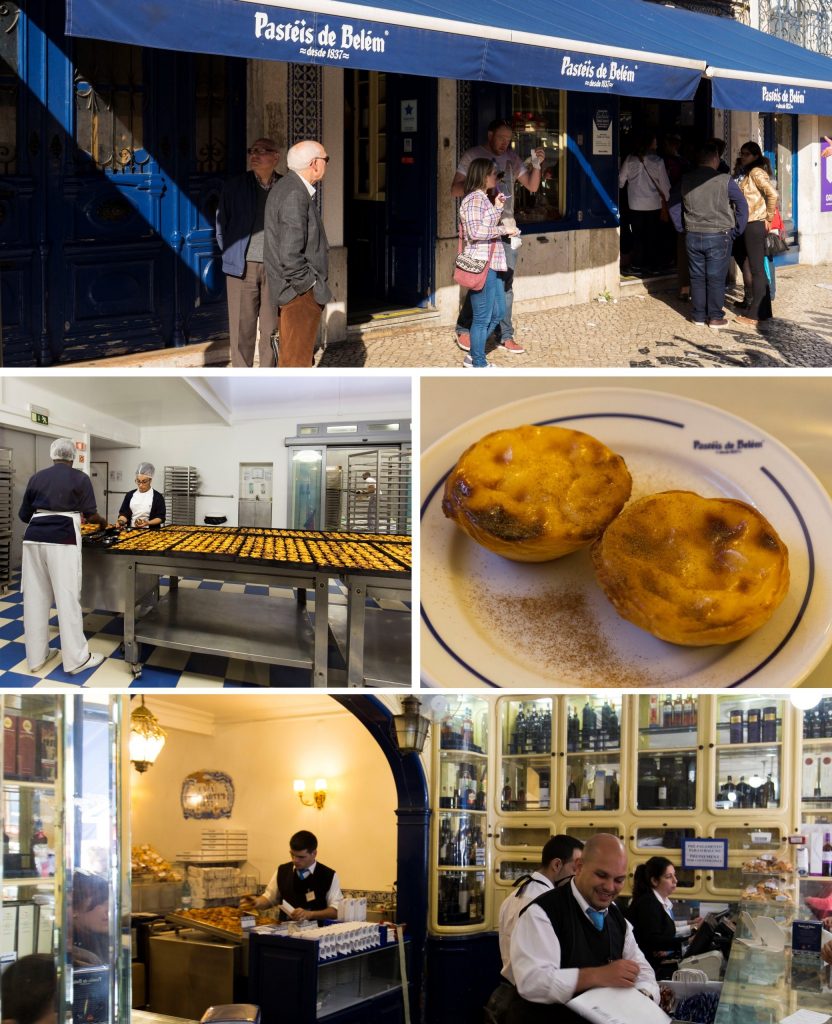 Lisbon Hotspot – Akla Restaurant
Akla is the restaurant of the Intercontinental Lisbon and serves sophisticated fine dishes. I did a dinner at the Akla restaurant on the day of arrival. I'm a meat lover. Their meat is delicious; aged with oak wood. They serve also fresh sea food like oysters. Pair them with one of the great champagnes. If you are in the area around Praca do Marques de Pombal I recommend to have dinner here. They also have a great bar for some drinks afterwards.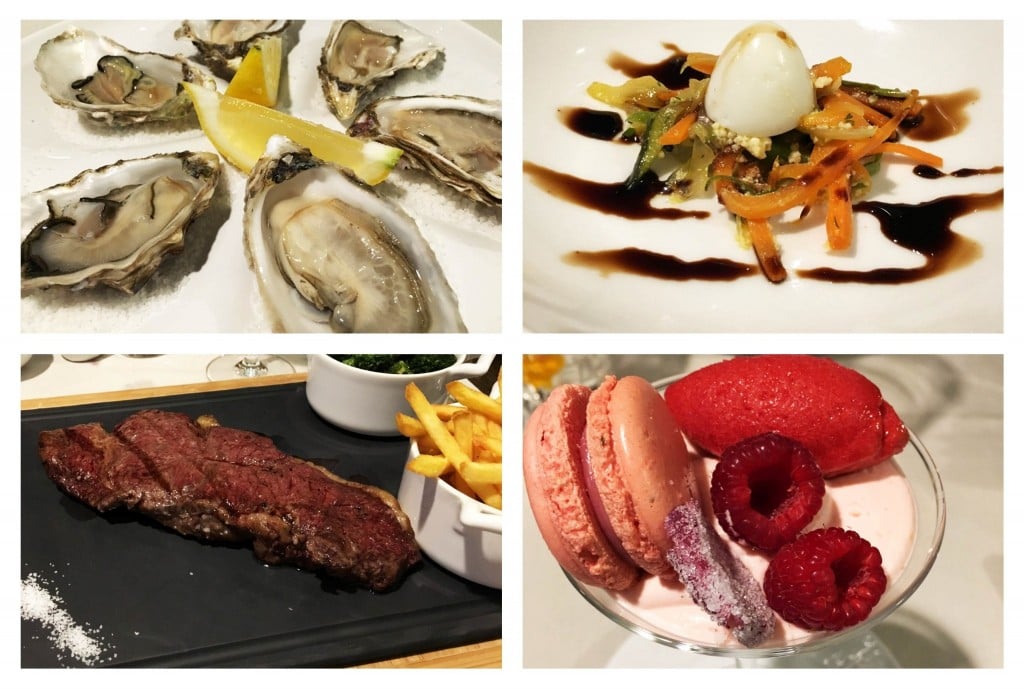 If you visit Lisbon during a Portugal road trip then I recommend going to the above places. Maybe you have discovered your own hotspots in Lisbon? Then please share them in the comments below. I had delicious dishes at the above places.
Stay tuned for more stories and subscribe to the newsletter or follow CTB on social media (Facebook, Twitter, Instagram including Instagram stories; on all social media you can find CTB @christravelblog) to get updated information.
Did you visit Lisbon too or do you have questions? Please leave a comment at the bottom of the page. Love to hear from you!
Further reading
Sometimes it's impossible to cover every single place of interest, activities, food, and others that might be relevant. In the below list you find a list of relevant links with further information about Lisbon which I have carefully curated. These will help plan your trip even better.