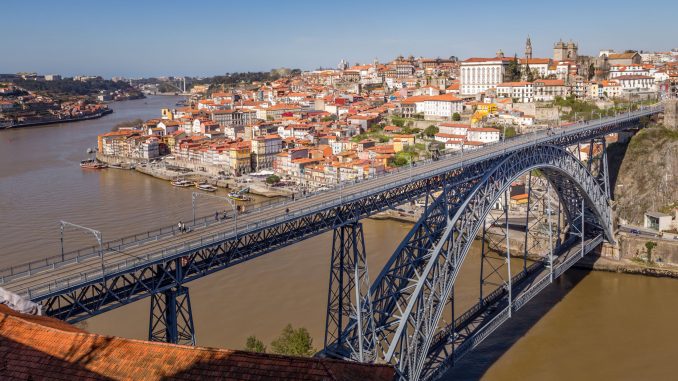 Portugal is a beautiful country with centuries of history and amazing nature. In northern Portugal a Lisbon to Porto road trip is the best way to explore it all. I did this road trip with my family and came up with this Portugal itinerary which is perfect for 7 up to 10 days. It starts in Lisbon and ends in Porto, but you can do it the other way around too of course. There are 3-day trips from Lisbon, a day from Lisbon to Porto and 2-day trips in Porto. I'll give some suggestions on how to extend this Portugal itinerary to 10 full days too. You can also add to an Iberian Peninsula itinerary. I had a lovely time in Portugal and I'm sure you will have too.
Planning a Portugal road trip & arrival day #1
Planning a Portugal trip is straightforward. I recommend staying in Lisbon 4 nights at either the Intercontinental Lisbon (in city center) or the Intercontinental Estoril (at the coast). Both are perfect bases for the day trips in and around Lisbon. In Porto I recommend staying 3 nights at the Intercontinental Porto which is very centrally located.
I arrived in Lisbon on a morning flight from Amsterdam and my transport arranged through Tourshuttle was already waiting for me. They have very affordable transfer to and from airports. I used them too for the transfer from Lisbon to Porto as this was much more convenient. I don't like public transportation and one-way car rentals can get very expensive too. My time limited too and getting a car for just a day takes to much time picking up and dropping off. Tourshuttle offers affordable private Portugal transfers.
EXTEND YOUR TRIP: If you are visiting Portugal from far I suggest adding a day in Lisbon, or Porto if you arrive there. A great way to get adjusted to a jetlag!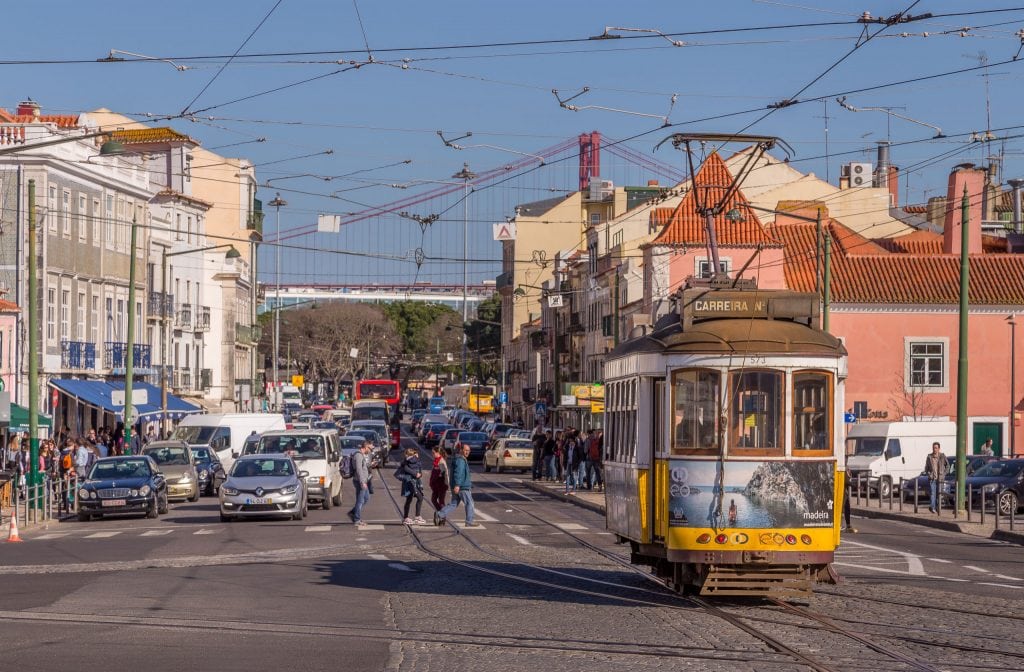 Portugal itinerary day #2: Lisbon city tour
Lisbon is the capital of Portugal and a beautiful European coastal town. A day tour is enough to see most of the city if you do not count Belém. Belém is a day trip which I cover the next day. It's recommend exploring the city on foot but do take the historical tram 28 and one of the funiculars for a ride. The Santa Justa Elevator is worth taking. Gustav Eiffel designed this elevator in similar style as the Eiffel Tower.
I walked from my hotel towards Rossio, the main square of Lisbon. Not in a straight line but crisscrossing some streets where I entered some of the churches. I continued strolling the Alfama neighborhood. From there I walked up hill to St. George's Castle. It's a beautiful castle with magnificent city views. I then made my way to Praça do Comércio from where I continued to the Santa Justa Elevator. I took the elevator up to Bairro Alto for dinner. Lisbon has lots of interesting places to go for lunch and dinner. Check my top 6 hotspots in Lisbon to see which are the best.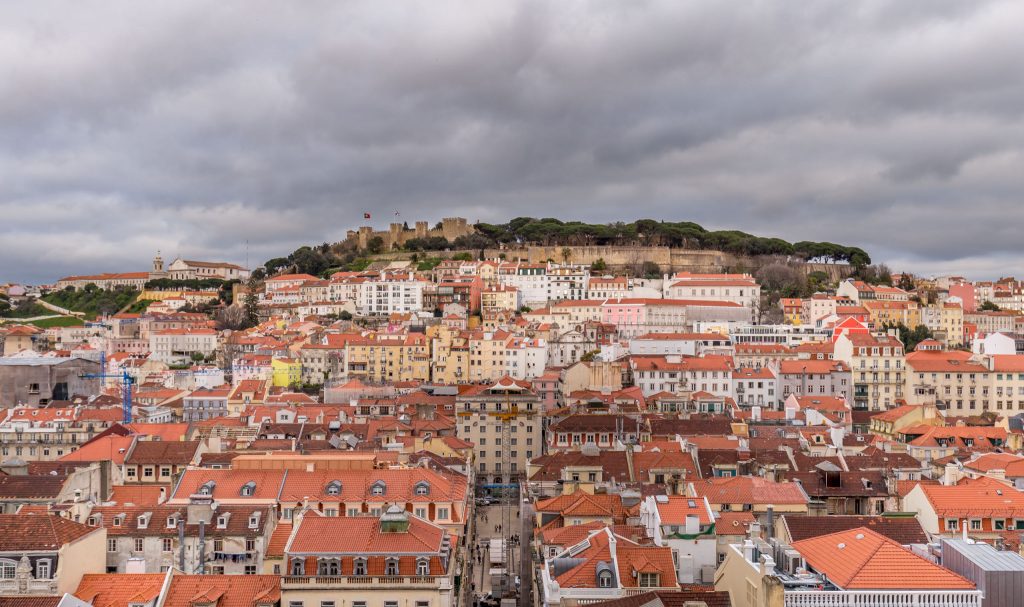 Portugal itinerary day #3: Belém day trip
Belém is a neighborhood in western Lisbon at the mouth of the Tagus River and a perfect day trip from Lisbon. It's history dates back to prehistoric times but it was in the Middle Ages that its most famous landmarks were constructed. These are the Jerónimos Monastery and Tower of Belém, both a UNESCO World Heritage Site. I recommend starting at the Tower of Belém in the morning around 9AM. Then, continue walking along the river to the Monument to the Discoveries. Cross the big street towards the monastery but first take lunch at the Pastéis de Belém (a must visit hotspot in Lisbon).
After lunch visit the Jerónimos Monastery which will take about 2 hours. Then, I recommend to visit the National Coach Museum which has all the royal coaches on display. If you have time left, just wander around the area or go back to old Lisbon.
Make sure to read the full Belém day trip report:
PORTUGAL – Belém is a great day trip within Lisbon; these are the must see places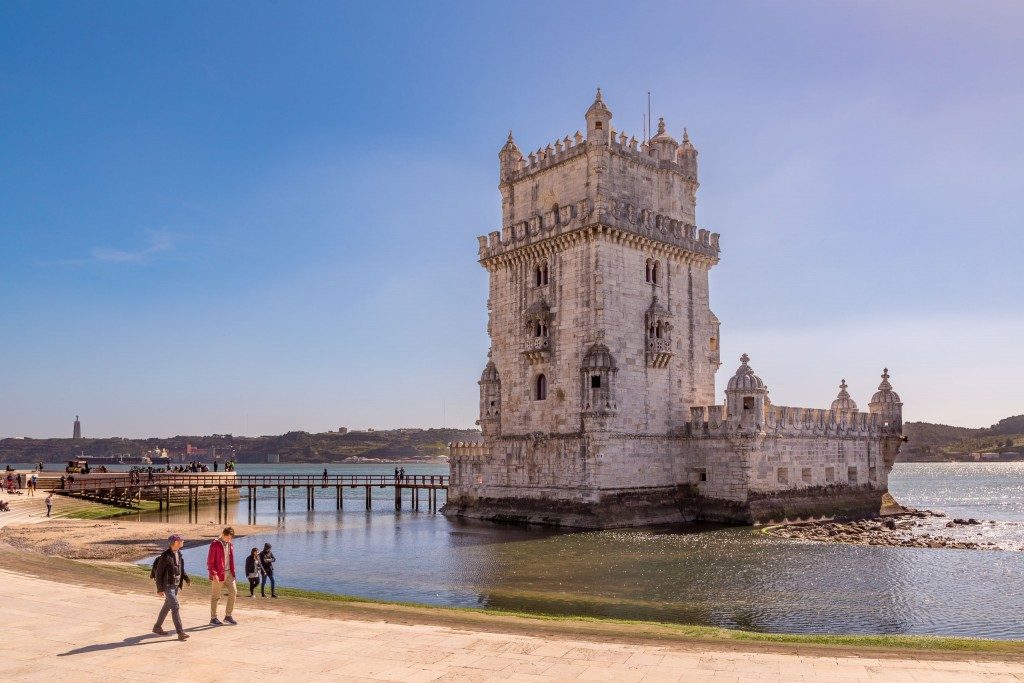 Portugal itinerary day #4: Tomar, Batalha and Alcobaça monastery day trip
This is the longest day in this Portugal itinerary and the only day I actually hired a car (at the hotel). I included all 3 monasteries on a day as they are all UNESCO World Heritage Sites and it's my goal to visit them all. In case that's not your goal then go only to Tomar and possible Batalha. Tomar, the Convent of Christ, is a huge complex with 8 cloisters, templar fort, walls and church and some other interesting constructions. It takes several hours to take in every single place in this complex. It's beautiful that's for sure. It was lunch time when I continued to the next monastery, skipping lunch!
The Batalha Monastery can be divided in several parts: the church, the unfinished chapel, the founders chapel, chapter house and two cloisters. It has beautiful Manueline decorations and the royal mausoleum is worth visiting for sure. I only made it to Alcobaça Monastery because I skipped lunch. If you go for lunch in either Tomar or Batalha then you won't have time to visit Alcobaça Monastery. Alcobaça Monastery is also a huge complex with several cloisters and a church in the middle. I don't regret doing this intensive day trip as each site was magnificent.
Make sure to read the full Tomar, Batalha and Alcobaça monastery day trip report:
PORTUGAL – Tomar, Batalha and Alcobaça monastery as a day trip from Lisbon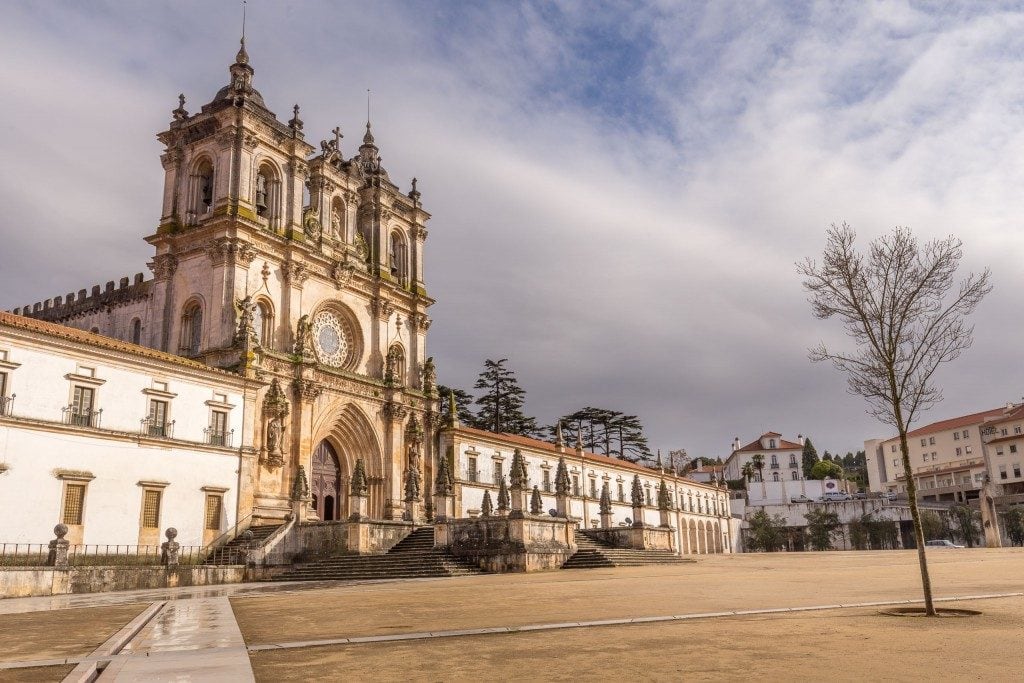 Portugal itinerary day #5: Lisbon to Porto with a Coimbra visit
Coimbra is a city in Portugal with centuries of history and therefore a must add on any road trip itinerary through Portugal. It's also possible to visit from either Lisbon or better even Porto as a day trip. I visited Coimbra and its university on the way from Porto to Lisbon. Most important for me was the old university as it's a UNESCO World Heritage Site. Make sure to buy tickets for the Joanine Library in advance as it can only be visited on a guided tour.
After exploring the university, I recommend strolling through upper Coimbra. Start at the new cathedral and continue to the old cathedral before heading down to lower Coimbra. Have lunch there before visiting the Santa Cruz Monastery. Now backtrack to upper Coimbra to have a look at the botanical gardens. Now, continue to either Lisbon or Porto depending in which direction you are following this Portugal itinerary.
Make sure to read the full Coimbra day trip report:
PORTUGAL – A trip to old Coimbra & university on the way from Porto to Lisbon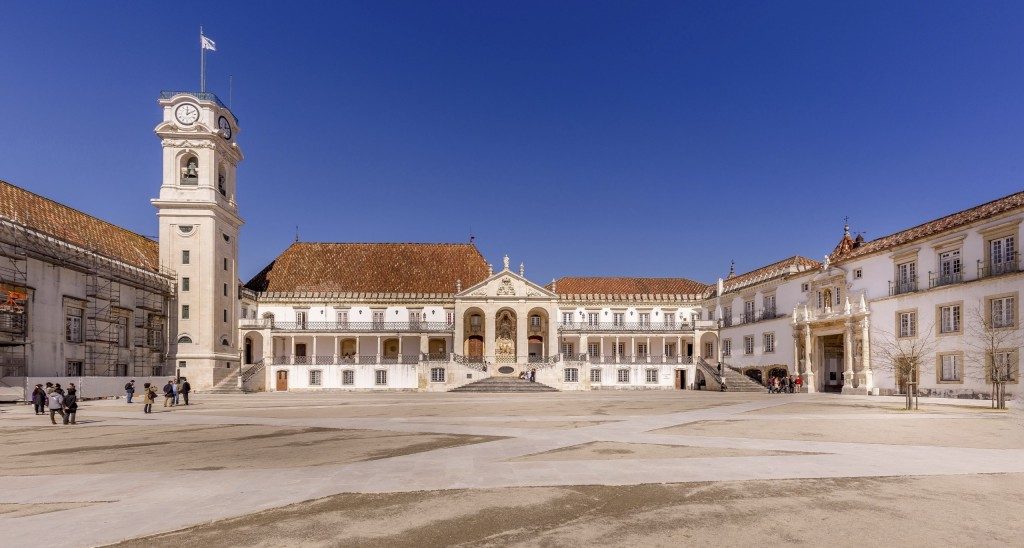 Portugal itinerary day #6: Guimarães day trip
Guimarães is a beautiful medieval town and classified as a UNESCO World Heritage Site. It's not far from Porto and is a perfect day trip to include on a Portugal itinerary. I went on a quiet, beautiful winter Sunday. I recommend parking at the Guimarães Castle which is the birthplace of D. Afonso Henriques, the first king of Portugal. It doesn't take much time to explore the castle, but the Palace of the Dukes next door does take over an hour. Take your time and then walk to Olive Square which is the center of the medieval town Guimarães. It's the perfect place to have lunch and this is exactly what I did.
After lunch the Church of Our Lady of the Olive-Tree together with its cloister is worth visiting. Then, just wander around the cobble stone streets lined with beautiful medieval houses. Make sure you finish around 3-4PM to go up to Penha Mountain. You can either take the cable car or just drive up. It has beautiful views over Guimarães. Head back to Porto for dinner from there. Check my hotspots in Porto for lunch and dinner for the best spots to go to.
Make sure to read the full Guimarães day trip report:
PORTUGAL – A day trip to Guimarães from Porto: the birthplace of Portugal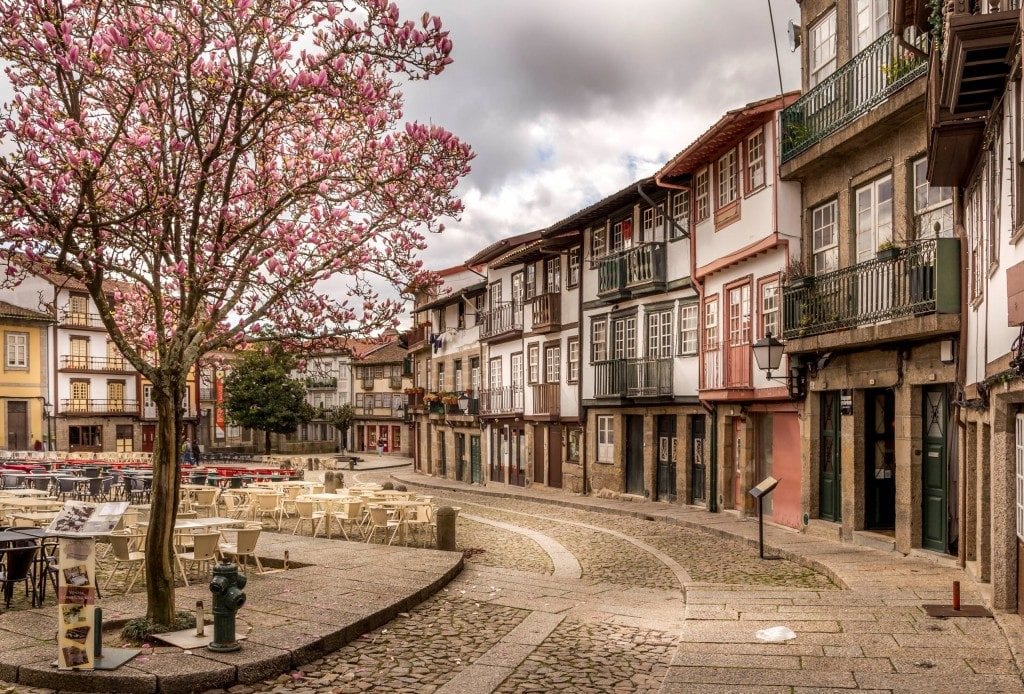 Portugal itinerary day #7: Porto city tour
Porto is the second largest city in Portugal and its historical center is a UNESCO World Heritage Site. It's divided in two by the Douro river. If you have a day I recommend visiting the old town on the Ribeira side. The other side is Ribeira de Gaia and most famous for it's port wine cellars. If you want to go port tasting I highly recommend adding a day. I recommend starting at the Museum of Sacred Art and Archaeology of The Higher Seminary of Oporto. Then, wander around the narrow streets to Palácio da Bolsa and finish at the Ribeira (the riverfront) for lunch.
After lunch follow the narrow streets back up hill to Soares dos Reis, Torre dos Clerigos (Clerics' Tower) and end in Livraria Lello for a coffee. If you have time left and if it's open the Mercado do Bolhão is worth visiting. It's a traditional Portuguese market for fresh fruits, meat, and fish. I didn't visit the market myself but went back to the Intercontinental Porto after my coffee at the bookshop. In the evening go for a Francesinha which is a traditional local dish. What it is and where to get the best check my hotspots in Porto for lunch and dinner.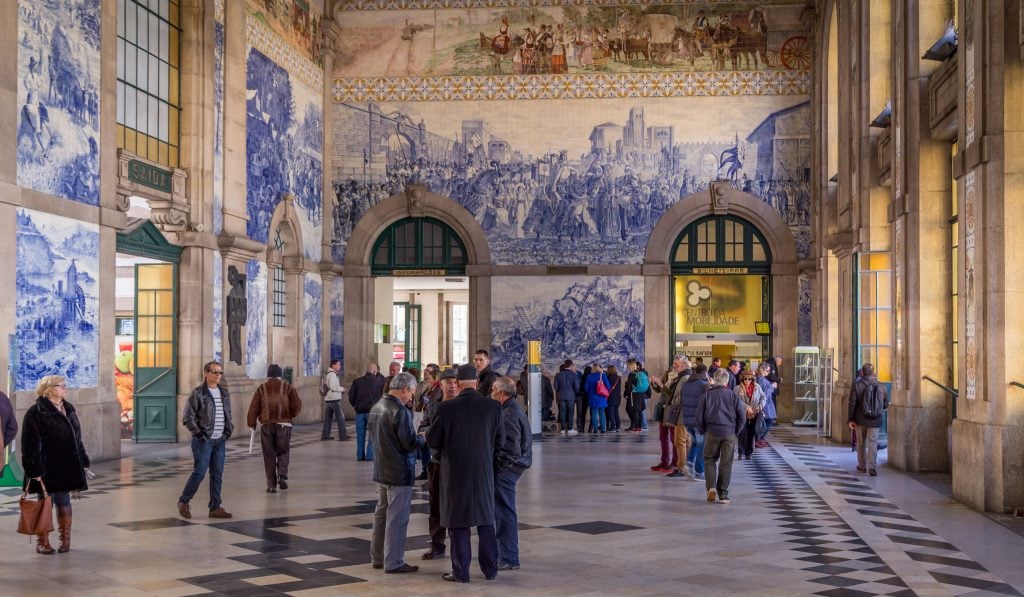 Extend your trip to 10 days & departure
I spend a long week in Portugal but there is more to explore! The following day trips from Lisbon or Porto are ones I personally like to do during my next visit. Most are UNESCO sites or potential UNESCO sites. When I return I'll update this Portugal itinerary with a more detailed explanation.
Day trips from Lisbon:
Sintra day trip with gardens, palaces, and monuments.
Évora day trip, a UNESCO World Heritage City.
Day trips from Porto:
One day Port tasting at the various cellars.
Day trip to Coa Valley and Siega Verde for the prehistorical paintings
Cruise up the Douro river to the wine valleys.
Day trip to Braga for the Sanctuary of Bom Jesus do Monte.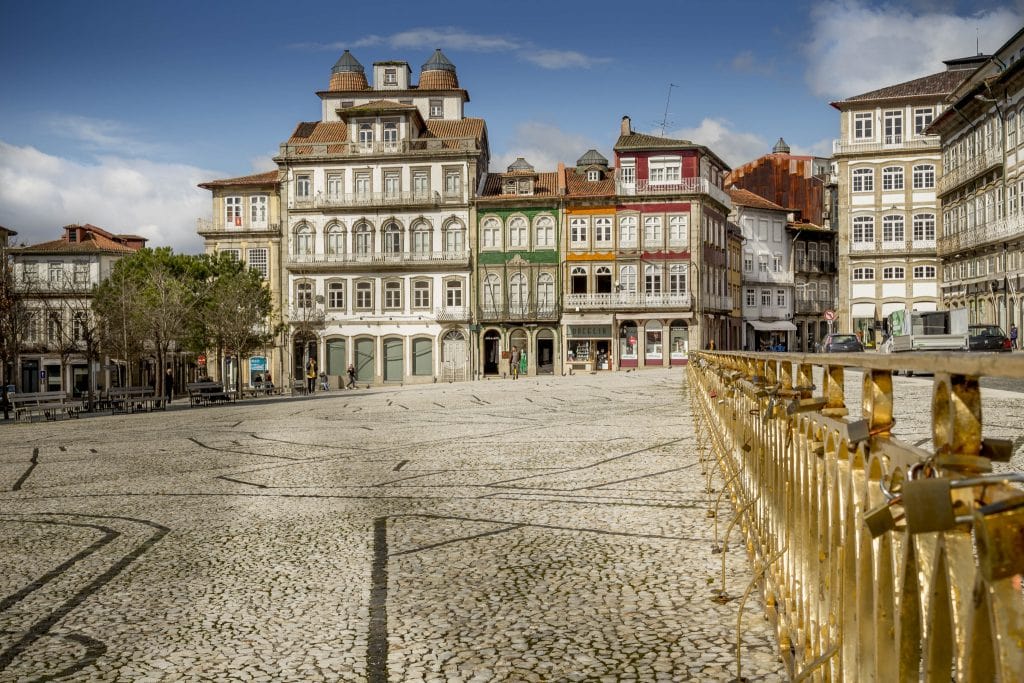 I mixed most of the day trips in this Portugal itinerary but have put it in Lisbon to Porto order for you as it makes more sense. You probably arrive in Lisbon and then make your way up to Porto. If you depart in the afternoon you have enough time to get back to Lisbon from Porto. In case your departing flight is early morning I recommend staying at the Holiday Inn Express near Lisbon airport.
The Iberian Peninsula is full of beautiful places and this Portugal itinerary just covers a small part in the west. It's like the 10 days in South France I visited earlier; just a small part! I had a great time in Portugal and I hope to return one day to explore more of this country including the south.
Stay tuned for more stories and subscribe to the newsletter or follow CTB on social media (Facebook, Twitter, Instagram including Instagram stories; on all social media you can find CTB @christravelblog) to get updated information.
Did you visit Portugal and did a road trip too or do you have questions? Please leave a comment at the bottom of the page. Love to hear from you!