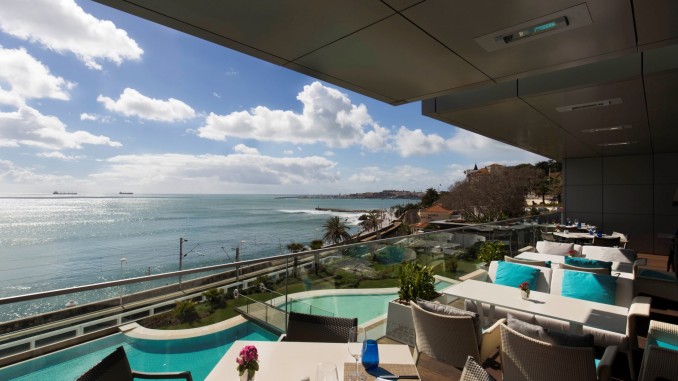 Estoril is a town about 30 kilometers away from Lisbon and I stayed there 2 nights during my Portugal road trip. Actually I ended up staying 3 nights as I got ill the last day. I chose the hotel because of the location on the Portuguese Riviera and easy access to explore places outside of Lisbon. Further it seemed to be a perfect luxury hotel; something I like. A good choice and let me show you why in this review of the Intercontinental Estoril hotel. Let's start with a video introduction.
The hotel
The Intercontinental Estoril is a brand new hotel just a few months old. It's a small hotel with just 59 rooms of which 2 suites and all are facing the ocean with breathtaking views. The building is a modern building with a grey-blue-ish look. I parked the car at the entrance when I arrived. The staff took care of the luggage and parking while I could do the check-in. Everything was smooth and fast. I was escorted to my room in no time which was located on the same floor as the reception. The hotel has just three floors with hotel rooms and five more floors above with private apartments. Throughout the hotel you find aquatic colors remembering you that you are at the oceanfront. The lobby and other common areas are all modern and elegant. The views from the hotel over the ocean are amazing; see the photos. A perfect small luxury boutique hotel. I loved the design and so did my family who joined me on this Portugal road trip.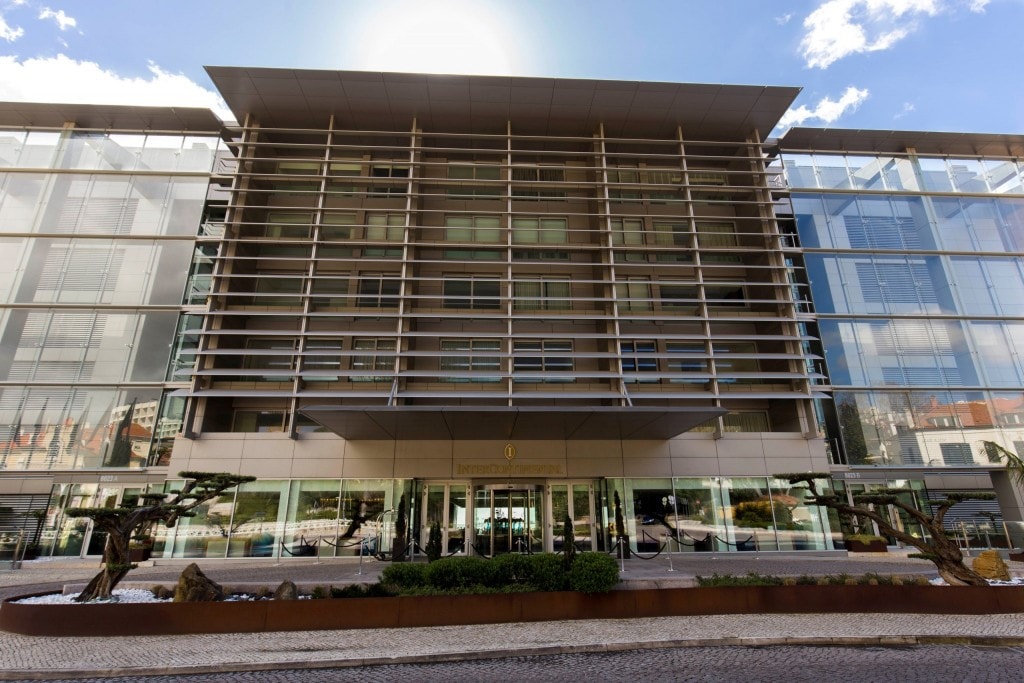 The rooms at Intercontinental Estoril
The rooms at the Intercontinental Estoril are very large. Each room has its own private balcony which easily fits four people to have some family time. As I travelled with my family we had two rooms which were connecting rooms. Many of their rooms are connecting so it's a perfect hotel for families. The rooms are equipped with a onetime free minibar for all guests (refills must be paid). Next to the huge king-size bed are a sofa and a large working desk. The beds are neither soft nor hard just perfect with pillows so comfortable I wished a night had a few hours more. Two large moving doors with floor to ceiling glass give direct access to the balcony where you have a beautiful view over the ocean. If you are in bed and look out of the window you actually see nothing but ocean, an incredible view. The large room comes with a large bathroom. A separate rainforest shower, a huge bath and two sinks. There is moot lighting in the bathroom which can be changed to every color of the rainbow. Or, as the kids preferred, have it continuously change color. I loved staying in this room as if it was my home. Exactly my kind of style.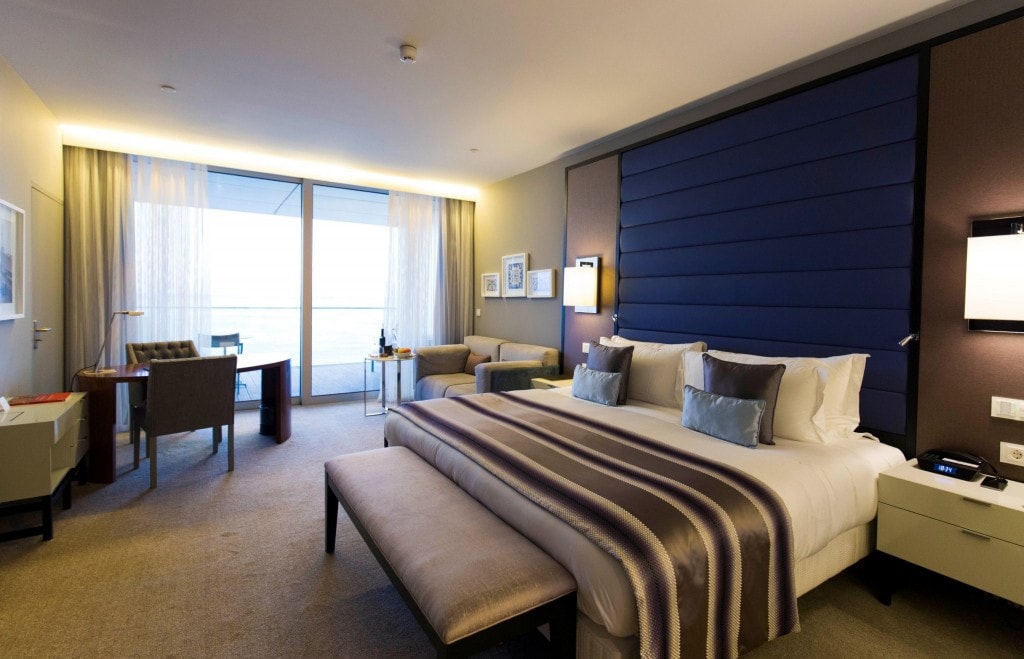 Facilities at Intercontinental Estoril
The Intercontinental Estoril has a professional SPA and gym. I took my daughter to the SPA as they offer special treatments for kids. Another reason that the hotel is perfect for families. This area of Portugal is warm enough most of the year to swim in the outdoor pool but if it's too cold then the heated indoor pool is a great option. There is also a sauna and fresh ice to dip your body in. There are beaches at a few minutes' walk from the Intercontinental Estoril. It was too cold during my visit but during hot summers they are the perfect place to go for swimming or do other water activities. I think with all those facilities a day at the hotel passes very quickly – it's relaxing. I definitely must return soon in warmer weather to try the outdoor pool.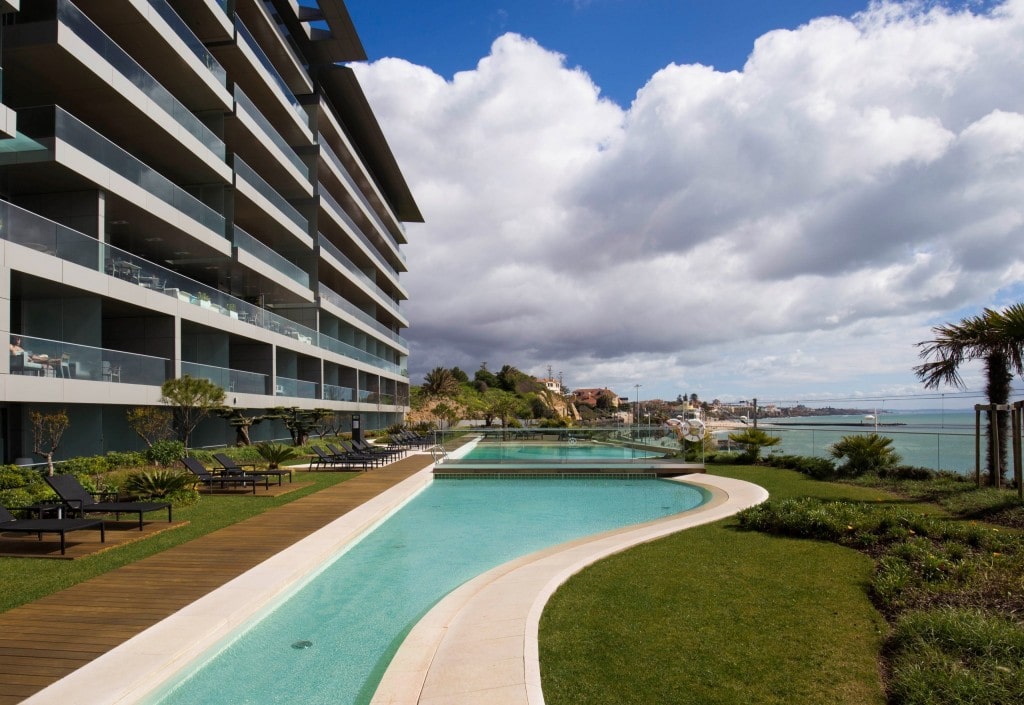 Dining & Drinking at Intercontinental Estoril
The restaurant of the Intercontinental Estoril is called Atlântico and is located in a small building just next to the main building. It has the same breathtaking views over the ocean. They serve Portuguese dishes; prepared and served in a modern way. Their wine list has a wide variety of wine which will pair perfect with each dish on the menu. It's also possible to take a tapas menu and pair some great champagne with it. One of the evenings during my stay I dined at Atlântico. As a starter I had fresh oysters with champagne. Oysters are a good dish to test a restaurant: it was good! The main course was a grilled piece of codfish accompanied with risotto. A mango dessert completed my dinner. I love fine dining and Atlântico was above expectations. Their dishes have a great taste, good presentation and an affordable price.
The Intercontinental Estoril serves breakfast in the lobby restaurant where you can have also lunch or dinner. A glass of champagne at the terrace while staring over the ocean should not be missed. I normally never do room service but the fact that I got ill made me order room service the last night. So, I can say something about it: it's fresh and of very good quality. The Intercontinental Estoril offers enough options to go dining, good quality fine food and a large selection at breakfast. I loved it!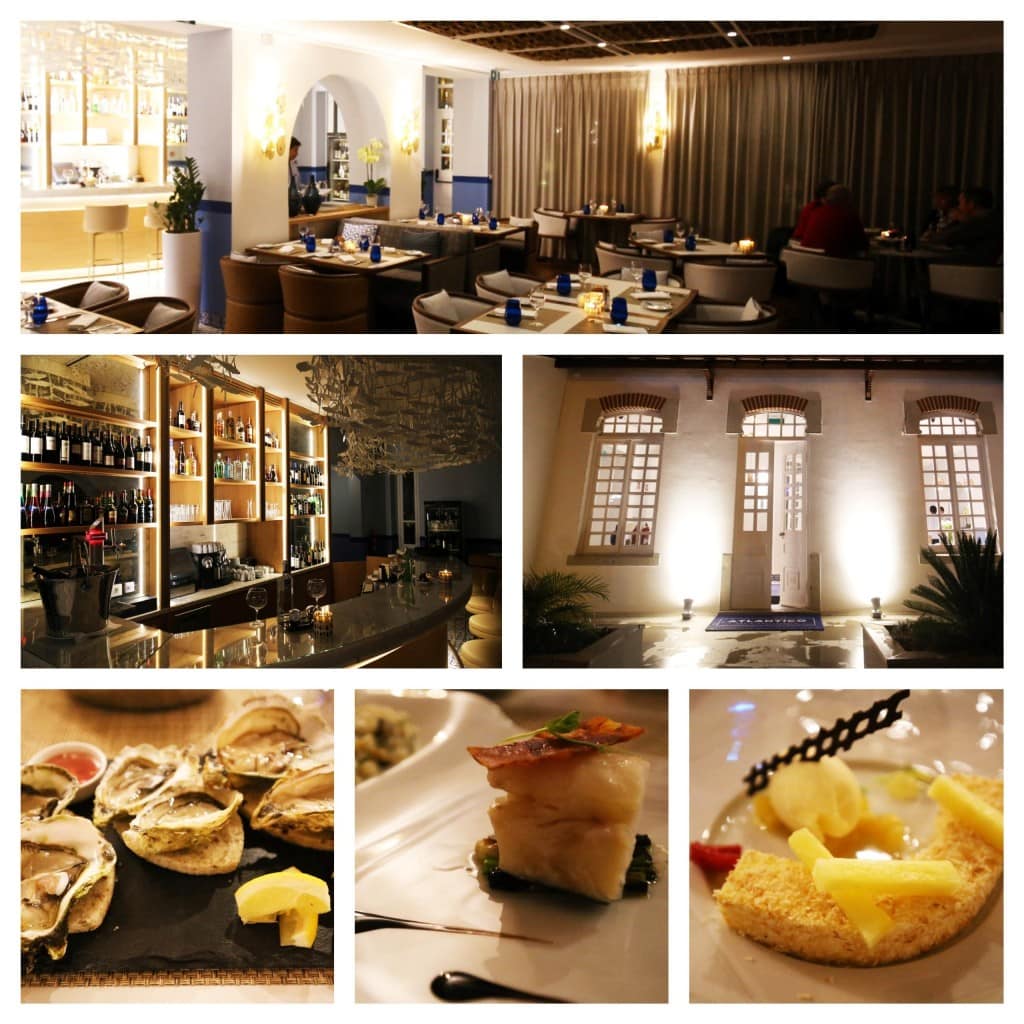 Conclusion
The Intercontinental Estoril is a real luxury retreat. Its views over the ocean from every room make you dream away. I loved the fine dining at Atlântico, but also the lobby restaurant serves delicious food. The breakfast is large with fresh prepared hot dishes. A glass of champagne at the terrace overlooking the ocean made my day start well. The rooms are very large compared to any other similar hotel I have stayed. The views are simply amazing. As it was a bit cold, I could not enjoy the pool but it looked a perfect spot to relax. It's a place to stay if you visit Lisbon or just want to relax at the Portuguese Riviera. Altogether I can highly recommend staying at this luxury retreat with an ocean view.
If you would like to know what you can do in and around Estoril (30KM from Lisbon) then see one of these options: Day trips in Lisbon and my 7-10 days Portugal itinerary to see what I did more in Portugal.
Stay tuned for more stories and subscribe to the newsletter or follow CTB on social media (Facebook, Twitter, Instagram including Instagram stories; on all social media you can find CTB @christravelblog) to get updated information.
For more hotel information and booking options please visit the website of Intercontinental Estoril.
Website: http://www.intercontinental.com/
Facebook: https://www.facebook.com/IntercontinentalEstoril/
Gallery of Intercontinental Estoril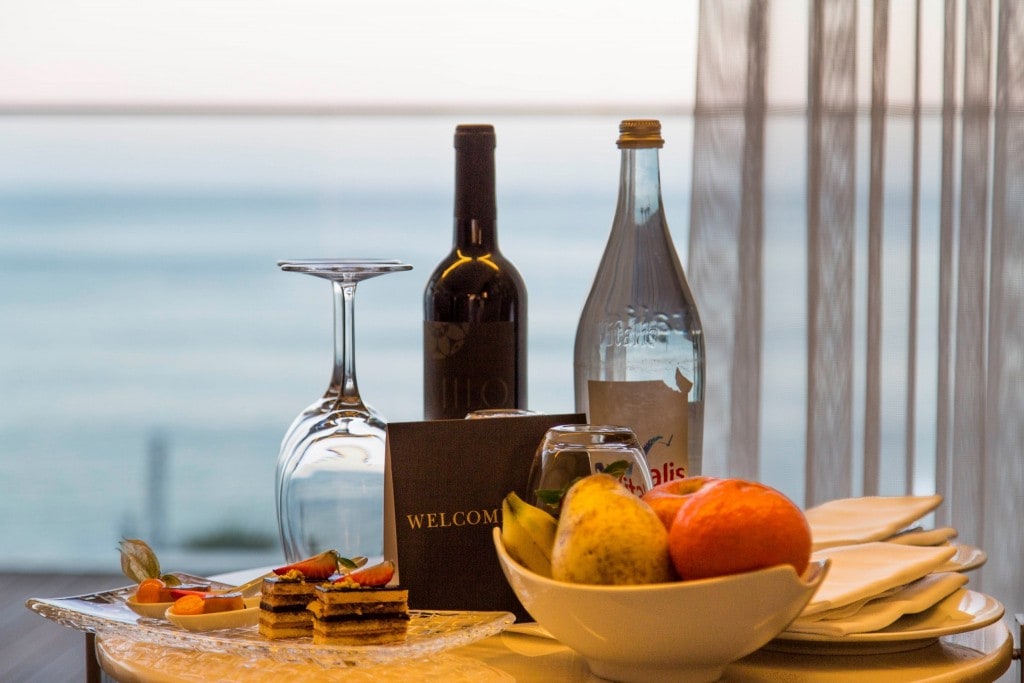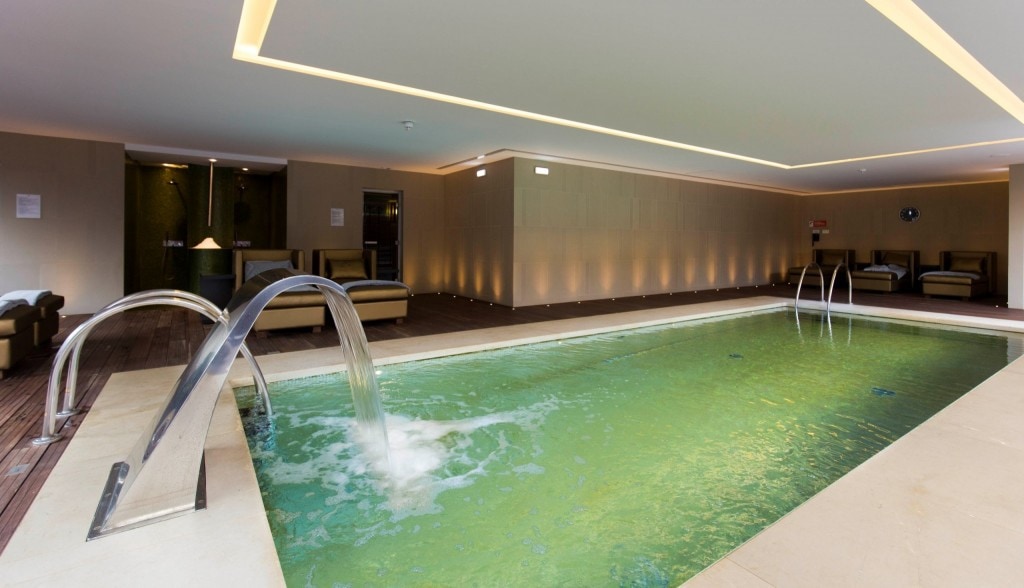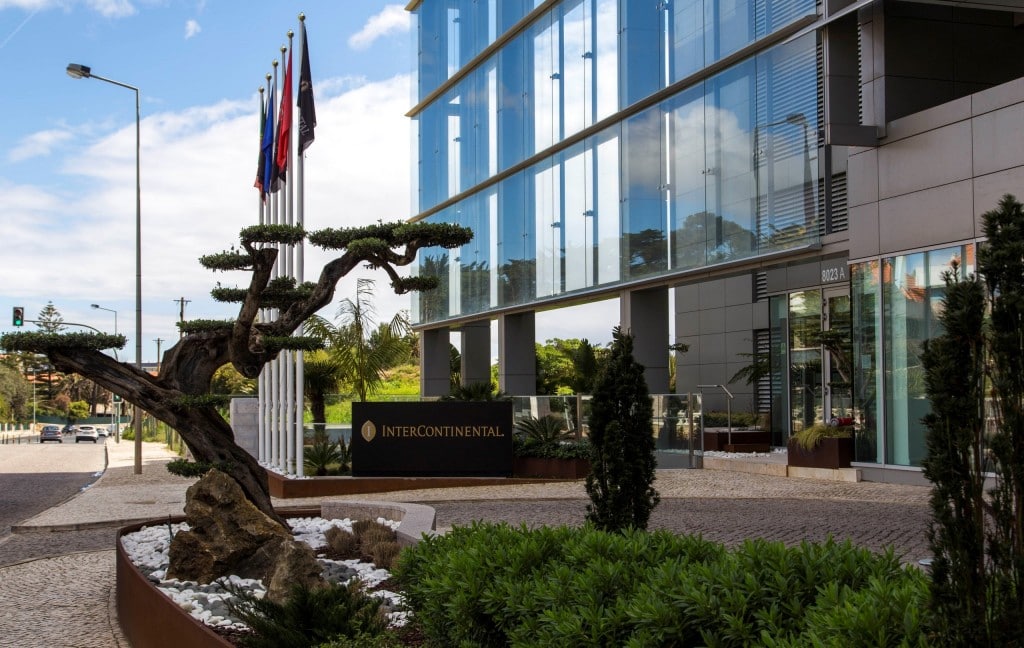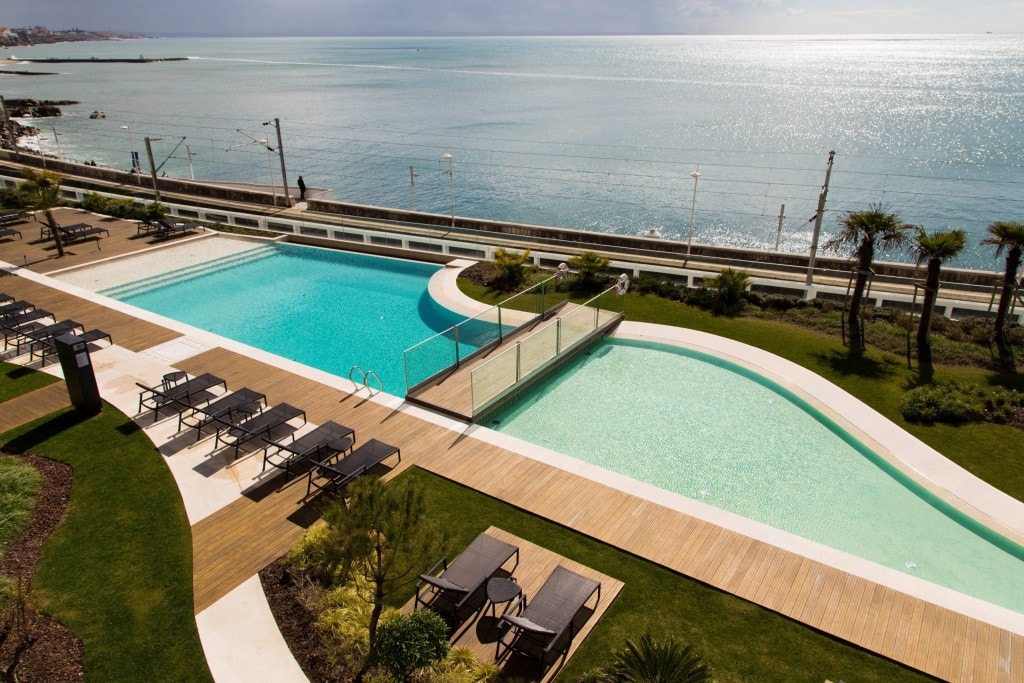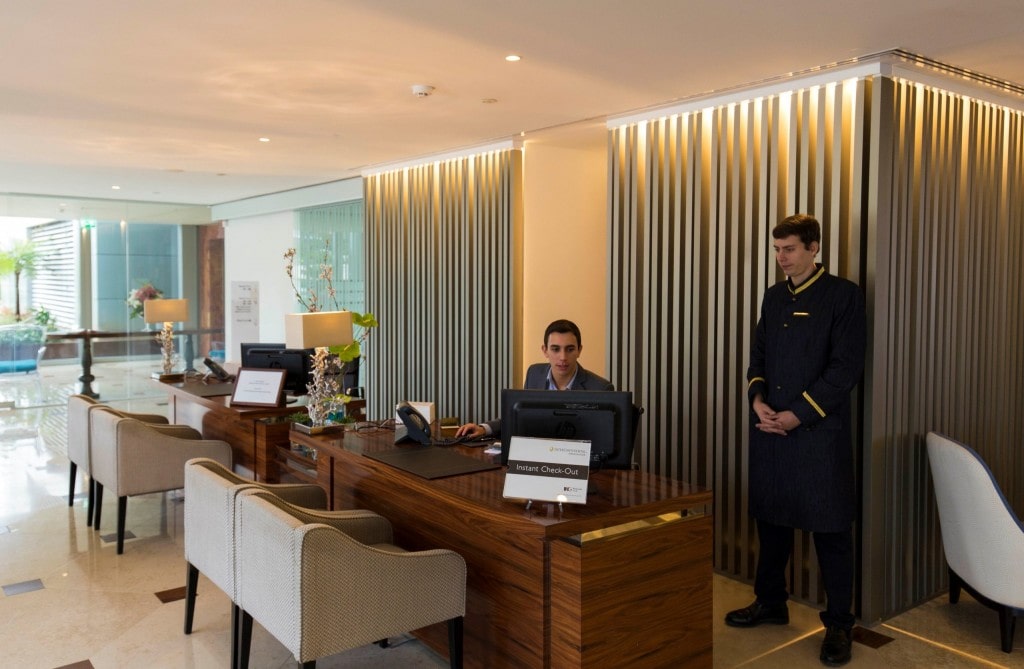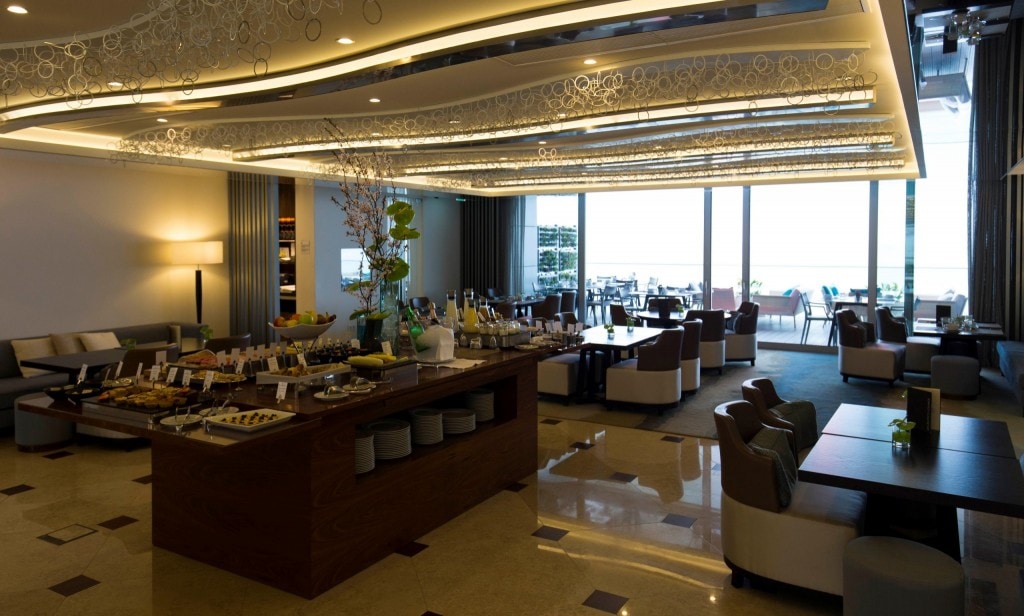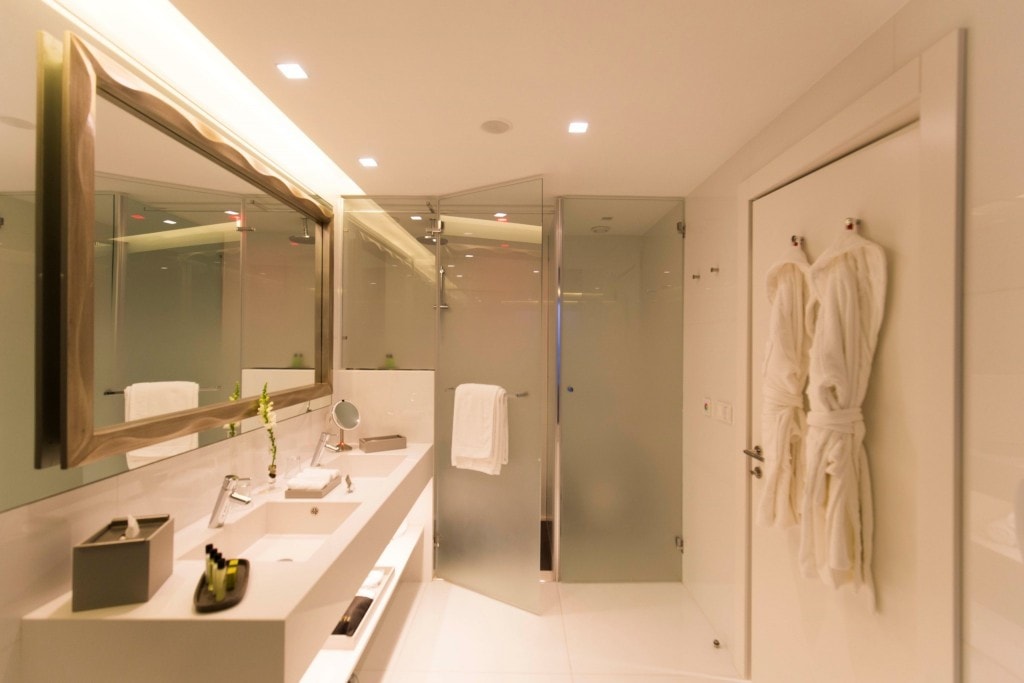 ** All opinions are based on a genuine stay, flight or experience. I'm not affiliated with the hotel, airline or tour operator but I might be (partially) sponsored – or paid. **