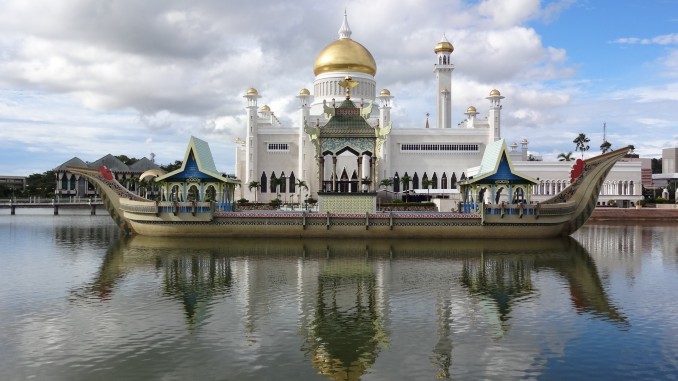 Photo of the week 13, 2015 Sultan Omar Ali Saifuddien Mosque and the Brunei Royal barge
Brunei is a small country fully surrounded by South Malaysia and the sea on Borneo. It's a rich country due to the oil amongst the richest in the world. An absolute Muslim monarchy and fully dry country. I loved the view below with the Brunei Royal Barge and the mosque on the background. A Royal barge was used for transport over water by the monarch. Although this Brunei Royal Barge is fully made of stone and won't be moving around any day soon it is used for certain ceremonies. You can visit the mosque including the interior except during prayer time. Dress appropriatie.
Read my full story of the trip this photo was taken here.
Stay tuned for more stories and subscribe to the newsletter or follow CTB on social media (Facebook, Twitter, Instagram including Instagram stories; on all social media you can find CTB @christravelblog) to get updated information.
Did you visit Brunei too or do you have questions? Please leave a comment at the bottom of the page. Love to hear from you!