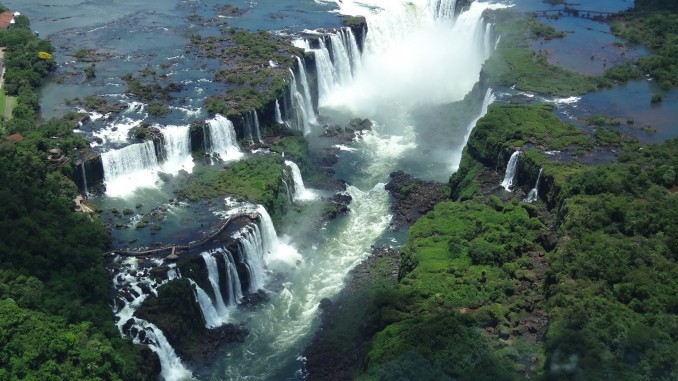 Photo of the week 4, 2015
During my trip to Brazil back in 2012 (read here) I did a two day trip to the Iguazu Falls. To see the full picture I took a helicopter flight which gave me this photograph from the air. Here you can see the full stretch of 2.8 kilometers of waterfalls dropping down at the highest point by 82 meters.
Stay tuned for more stories and subscribe to the newsletter or follow CTB on social media (Facebook, Twitter, Instagram including Instagram stories; on all social media you can find CTB @christravelblog) to get updated information.
Did you visit Iguazu Falls too or do you have questions? Please leave a comment at the bottom of the page. Love to hear from you!