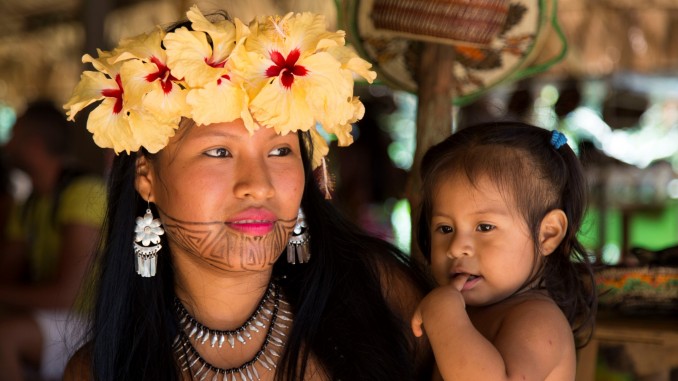 Photo of the week 15, 2015 Embera Tribe, Panama
When I travel the world I love to visit local people or to see how the people live locally. I did just this when I was in Panama by visiting the Embera Tribe. Cooking, living, dancing and all traditional habits were explained and you could participate as well. It is a great day trip from Panama City which I recommend everyone to do. During the trip I took the photo below which shows a mother & daughter.
Read my full story of the trip this photo was taken here.
Comments? Questions? Leave a comment below.