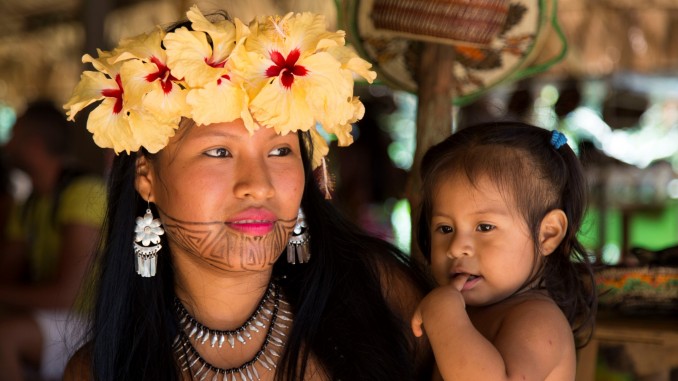 Photo of the week 15, 2015 Embera Tribe, Panama
When I travel the world I love to visit local people or to see how the people live locally. I did just this when I was in Panama by visiting the Embera Tribe. Cooking, living, dancing and all traditional habits were explained and you could participate as well. It is a great day trip from Panama City which I recommend everyone to do. During the trip I took the photo below which shows a mother & daughter.
Read my full story of the trip this photo was taken here.
Stay tuned for more stories and subscribe to the newsletter or follow CTB on social media (Facebook, Twitter, Instagram including Instagram stories; on all social media you can find CTB @christravelblog) to get updated information.
Did you visit Panama too or do you have questions? Please leave a comment at the bottom of the page. Love to hear from you!