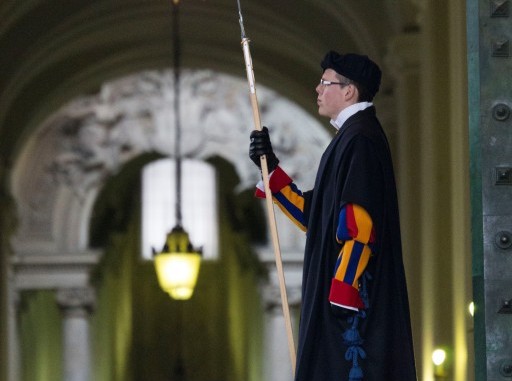 Photo of the week 18, 2015 A Swiss Guard in the Vatican at the Sistine Chapel
The Swiss Guard has the task to protect the Pontiff. Their clothing is very colorfull. Their history goes back to the early 16th century when they were hired from Switserland. Still today the Swiss guard come from Switserland. On the photo you see a Swiss Guard at the Sistine Chapel. Watching and protecting.
Read my full story of the trip this photo was taken here.
Stay tuned for more stories and subscribe to the newsletter or follow CTB on social media (Facebook, Twitter, Instagram including Instagram stories; on all social media you can find CTB @christravelblog) to get updated information.
Did you visit this destination too or do you have questions? Please leave a comment at the bottom of the page. Love to hear from you!