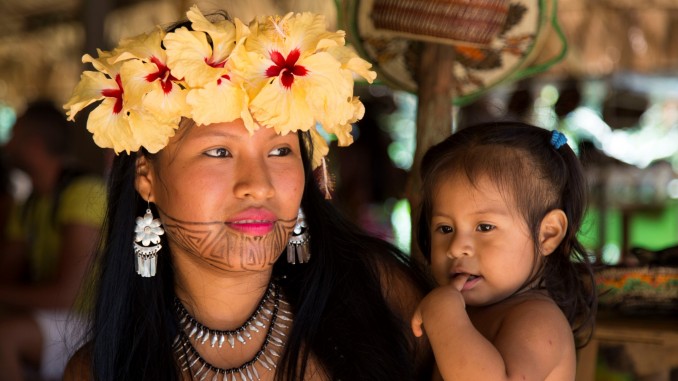 Visiting the indigenous Embera tribe is a must-do one day trip if you are in Panama city. From Panama city you can visit some village just an hour or two out of the city. This makes it a great day trip to learn about the Embera people and their culture. You will see their way of living, music & dance and you can enjoy their cuisine with a great lunch. It's quite touristic but you will get a great impression there. I arranged the trip through Panama Unlimited Travel. Pickup at the hotel was exact in time and the whole tour went as planned and offered. Great service from Panama Unlimited Travel.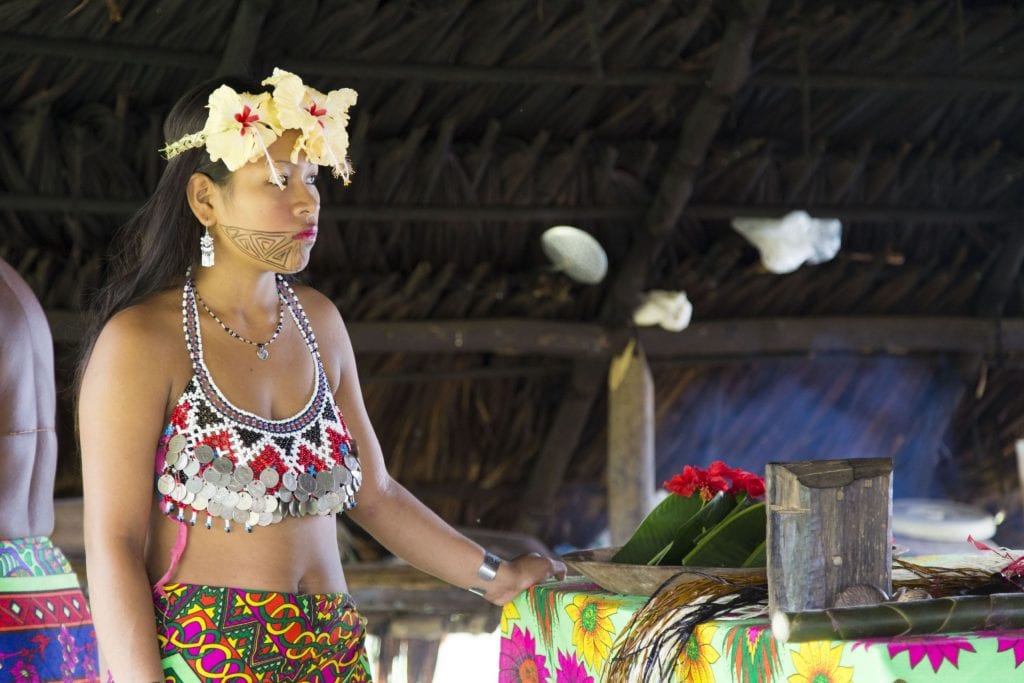 The Embera People
The Embera people are indigenous to Panama and Colombia and also known as Chocó or Katío Indians. Currently the total population is just under 100.000 covering both countries. Originally the Embera people lived in houses scattered along the river but in recent history started to live in villages. Houses are built on stilts to keep wild animals away and the houses cool inside. The roofs are made of palm leaves. In the old days the houses did not have walls but for more privacy they do build houses with walls now.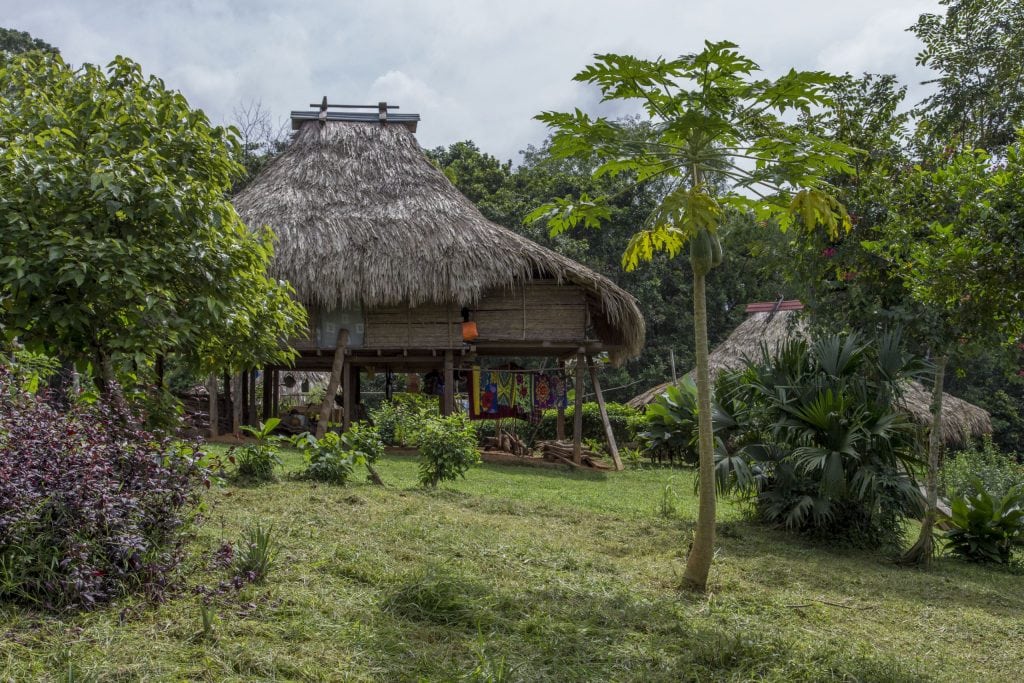 After you have walked the village to see the way the Embera people live it's time for lunch. Lunch is cooked on the spot for you by the local villagers. The lunch consists of fried fish caught locally and pressed fried sweet corn. All this is then wrapped in a banana leaf. There is also plenty of fruit during lunch but this is actually brought there by the guides as there is not enough locally otherwise for the tourists. It is very interesting to see how they cook and the kind of food they eat. The taste is just gorgeous!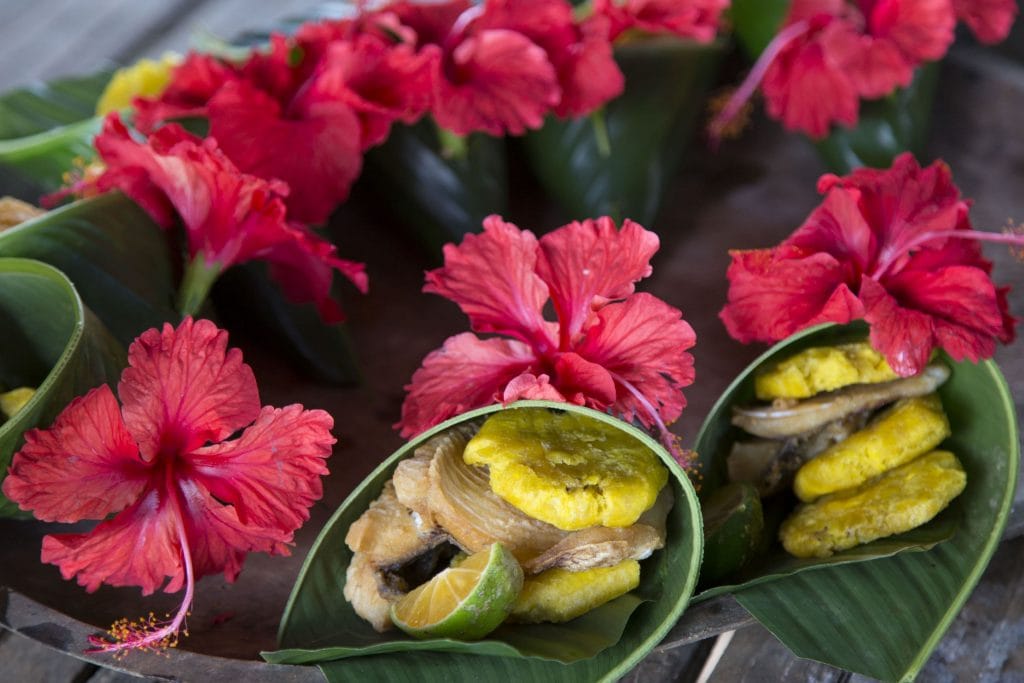 When you finished your lunch you board the long-boat for a half hour drive to the nearby waterfalls. If you bring your bathing suit you can take a great dive in the cool clear waters. After cooling down you will be brought back by long-boat and a great day comes to an end.
I really recommend visiting the Embera tribe to learn about their culture and habits. It's worth spending a day, or even an overnight stay! Browse the below gallery for more images!
Stay tuned for more stories and subscribe to the newsletter or follow CTB on social media (Facebook, Twitter, Instagram including Instagram stories; on all social media you can find CTB @christravelblog) to get updated information.
Did you visit this destination too or do you have questions? Please leave a comment at the bottom of the page. Love to hear from you!
Gallery Embera tribe
Click an image for a full screen gallery of more photos taken during this trip. If you like to use any photo for commercial, private or editorial use please contact first for permission and/or pricing.