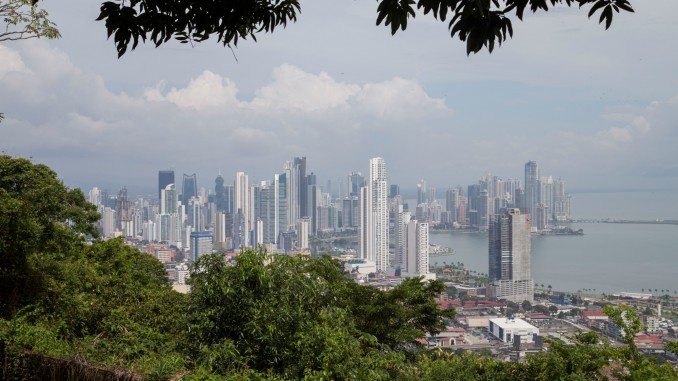 During my recent trip to Panama I visited the east coast as a day trip. Here you can see the city of Colon and old fortifications at San Lorenzo and Portobelo which are together a UNESCO world heritage site. The Panama canal has the Gatun locks on the Caribbean side which I visited also during this trip. On the Pacific coast you can visit the archeological site of Panama and the old district in Panama City both UNESCO heritage sites as another small day trip together with the Miraflores Locks about which I have written before (read here).
Fortifications at San Lorenzo and Portobelo
At the Caribbean side of Panama you will find some outstanding fortifications build by the Spanish back in the 17th and 18th century. Two notable places are at San Lorenzo and Portobelo which make, together with Colón and the Panama Canal locks a great day trip from Panama City. It's probably just under a two our drive there by car which can be easily done by renting a car and driving yourself. Do check if your drivers lincense is valid in Panama!
I started my day with a visit to Portobelo in the morning. Portobelo was founded at the end of the 16th century as a port town located in a big bay. It soon became a main port in use by the Spanish for exporting silver. Because of its strategic location a fort was built to protect the harbour from which you can see the remains today. The site has two places of which the bigger is in central Portobelo. The site remains are some small buildings, walls and some underground rooms. The other site is similar but looks just a bit different. Various cannons decorate the sites. I was very surprised by the bad state these UNESCO sites are in. They need better protection to avoid getting lost forever. In Portobelo there is a nice church and some old Spanish and traditional Panamanian buildings. It will take for sure not more than two hours to explore Portobelo.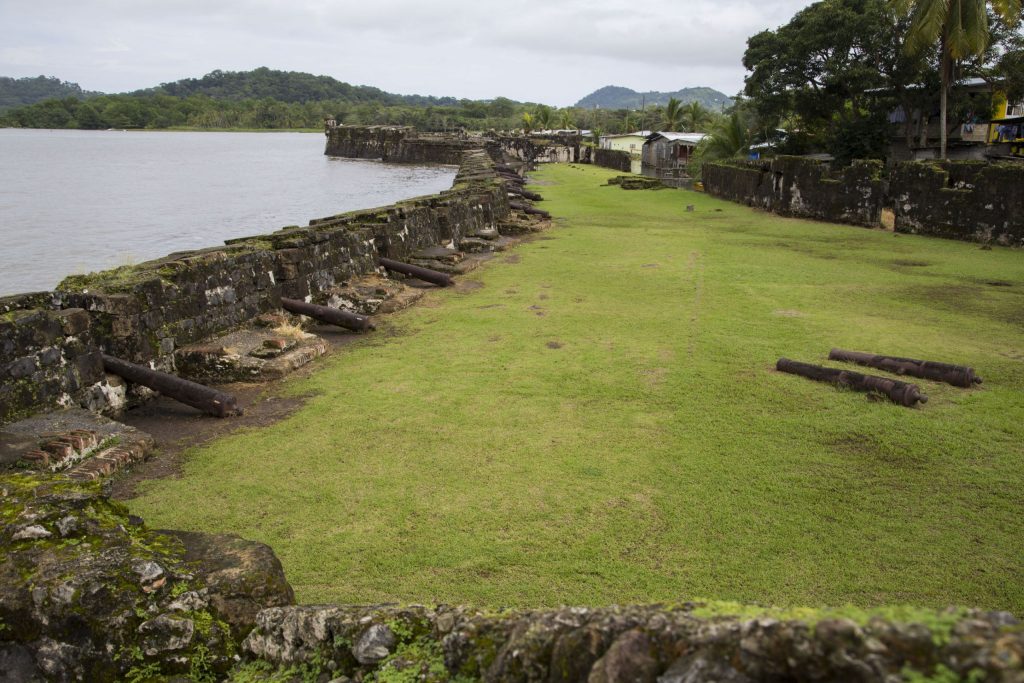 Around lunch time we drove back to Colón for a great lunch at a local restaurant. Looking back I regret I did not take lunch in Portobelo to just skip entering Colón. If you are interested in tax-free shopping then Colón is your place. It has lots of options to buy tax-free. The rest of Colón is of less interest so we went onwards to the Gatun Locks (read here) and around 3PM we arrived to San Lorenzo.
I was very surprised by the bad state these UNESCO sites are in
San Lorenzo is approximate the same distance (15KM) from Colón as Portobelo but just the opposite side. Make sure you take your passport on the trip as there is a military base nearby and you have to pass a checkpoint. San Lorenzo is built on a peninsula overlooking the Chagres river mouth into the Caribbean Sea. The place was first discovered by Columbus early 16th century and by the mid 16th century the Spanish build the fort to protect this strategic place. Today only ruins remain which you can explore freely without any entrance fees.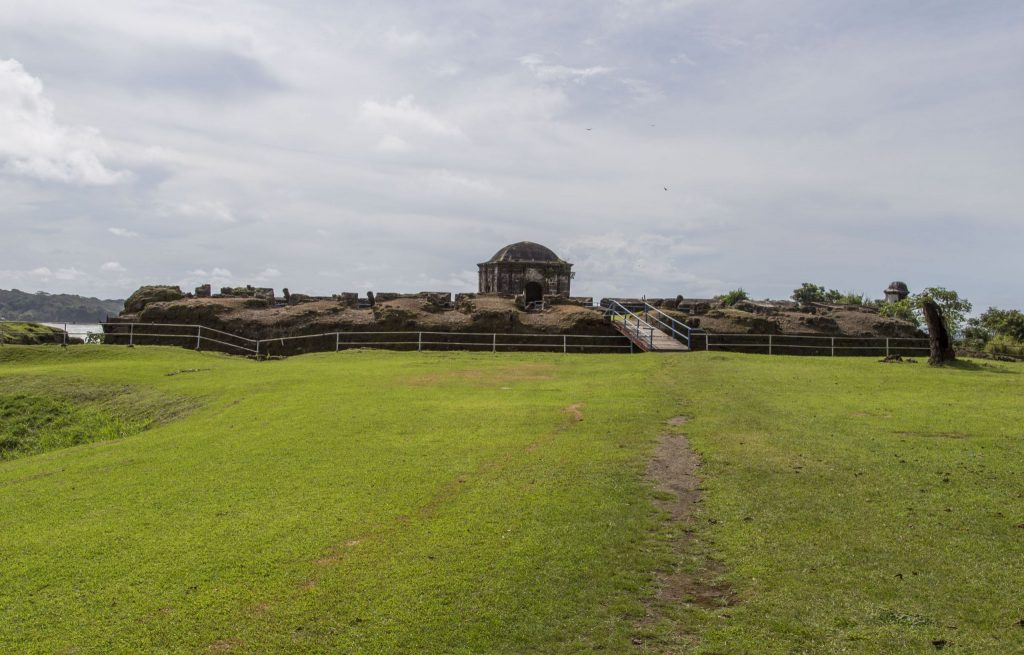 Exploring San Lorenzo probably will take you an hour. Just down the road you can walk to some hidden beaches where you probably have the whole beach for yourself. Spotting some wildlife like hard-working ant colonies, birds and with some luck a monkey or two quickly add an hour to your trip. In the late afternoon a drive back to Panama City gets you there back in time for dinner.
Panama Viejo and the historical district of Panama City
Panama Viejo is the ruin of the first settlement of the Europeans on the Pacific Ocean coast in South America. The city was founded early 16th century and has been the capital since. At the end of the 17th century the city was destroyed because of war and fire and a new Panama City was built a few kilometers down the coastline where Panama City is still today.
Panama Viejo is a nice late morning trip. Depending on the traffic situation it can take you a bit of time to reach it, although it's only in the outskirts of Panama City. The ruins are mainly walls and small remains but notable is the cathedrals tower and a church. There is also a nice museum on the grounds. Between one and two hours is more than enough to finish this site and go for lunch in Panama Old Town.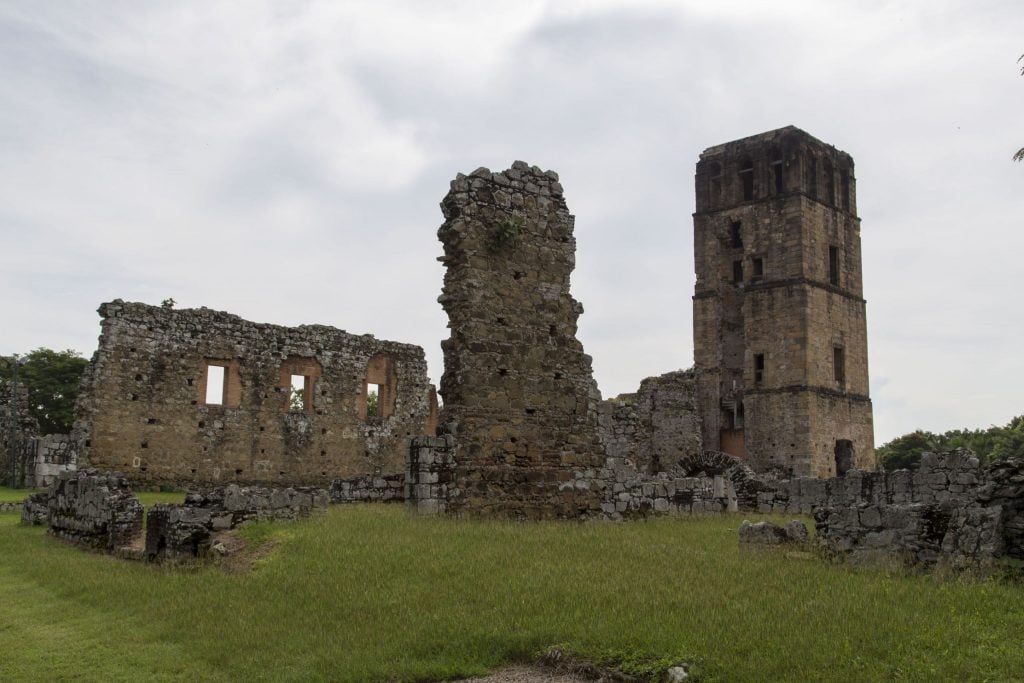 The historic district of Panama City also called Casco Viejo is together with Panama Viejo a UNESCO site. When Panama Viejo was burned down the city moved to the location of this historic district. It's a nice place to make an afternoon walk but to be honest it's not spectacular. You can easily finish the main places in two hours. Main sights are the Cathedral, various Churches, presidential buildings and various plazas'.
Casco Viejo a nice place to make an afternoon walk but to be honest it's not spectacular.
To finish your day take a drink in some local bar and just watch people passing by.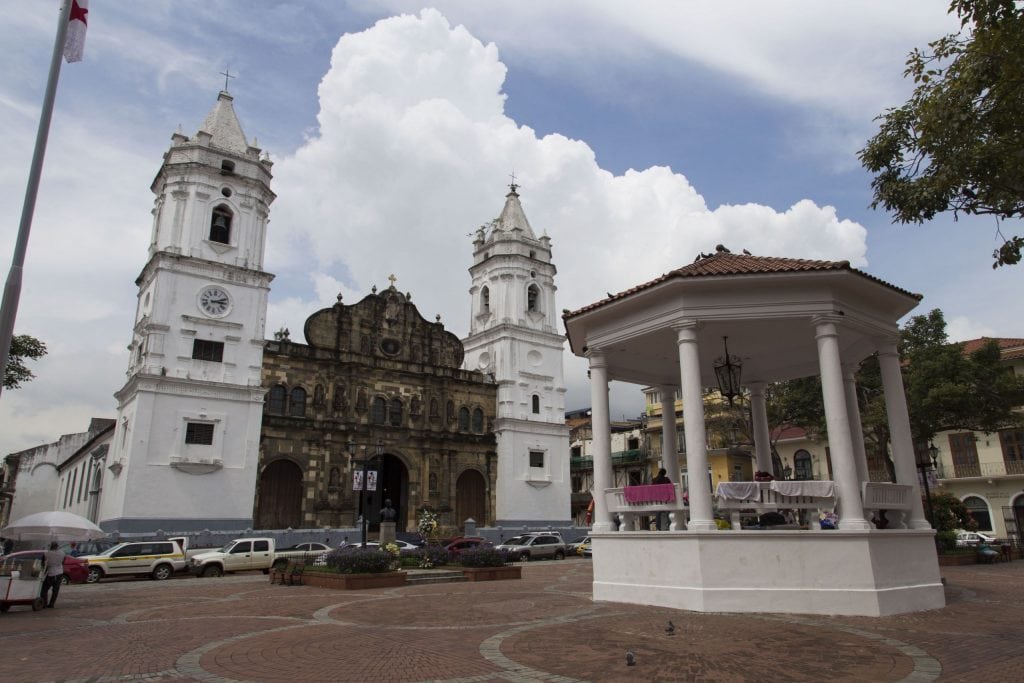 I visited the above sights in two days as I added also the Panama Canal locks on both sides (read here) on those days to make the trip more efficient. This makes all this two great day trips in Panama City. The next day I visited the Embera tribe which is an indigenous tribe not far from the city.
It was my first time in Panama and compared to some other places in South America it is really relaxed and safe. If you go for a first time to South or Central America I can really recommend Panama. I hope to be back someday soon in other parts of Panama which I did not yet visit, or maybe on one of the beautiful islands with white beaches. One day soon!
Stay tuned for more stories and subscribe to the newsletter or follow CTB on social media (Facebook, Twitter, Instagram including Instagram stories; on all social media you can find CTB @christravelblog) to get updated information.
Did you visit Panama East Coast too or do you have questions? Please leave a comment at the bottom of the page. Love to hear from you!
Gallery Panama
Click an image for a full screen gallery of more photos taken during this trip. If you like to use any photo for commercial, private or editorial use please contact first for permission and/or pricing.