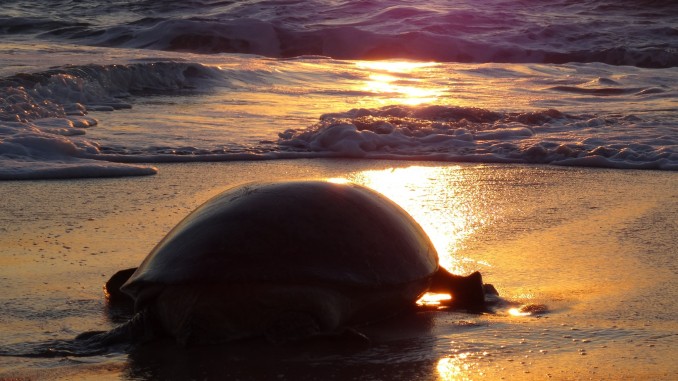 A road trip in Oman is not complete without a visit to the Ras al Jinz Sea Turtle Reserve. I visited this place during my Oman road trip and it was well worth the day and night. These creatures are magnificent and highly endangered. My visit with my family was in late December, even in low season they normally have a few turtles a night that come ashore.
From Duqm to Ras al Jinz sea turtle reserve
Today, on our 5th day of the Oman road trip, we drove from Duqm to the Ras al Jinz turtle sea reserve (on the top east point of Oman) to see the magnificent sea turtles. We drove along the coast where we did a few stops just to enjoy the desert on the left and the sea on the right. The coast is mainly rocky here so we could not go swimming. We arrived in the afternoon at the Ras al Jinz turtle sea reserve. Ras al Jinz beach is the most important habitat for the green turtle (Chelonia mydas) around the Indian Ocean.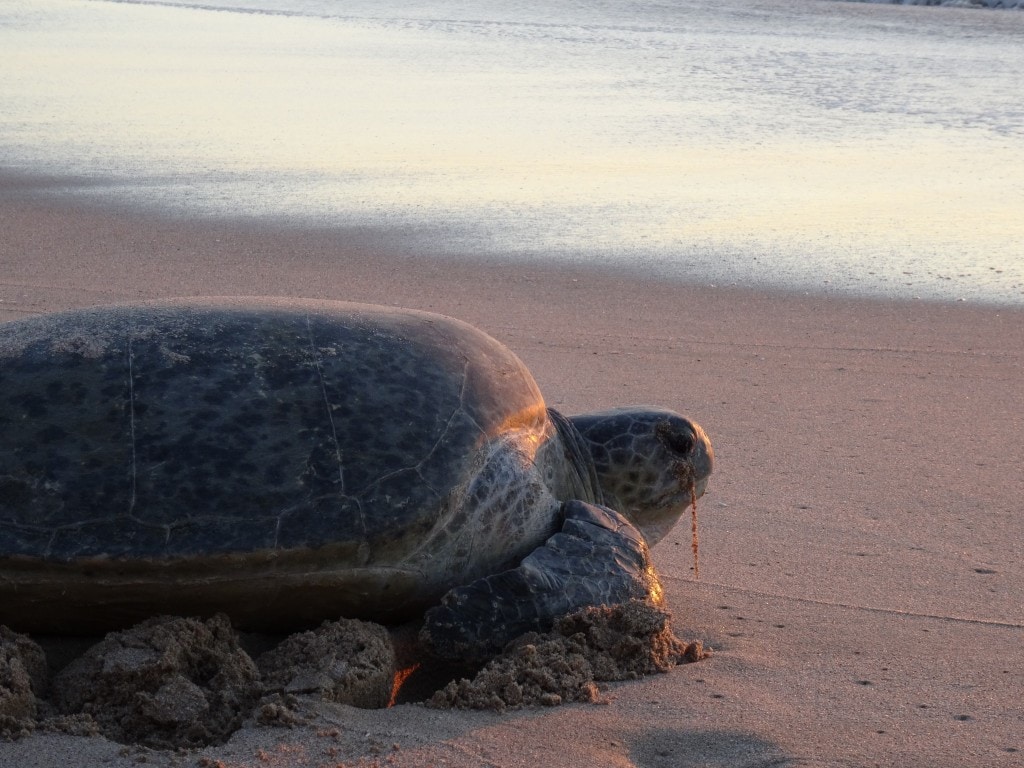 The reserve was founded in 1996 to protect this endangered turtle species and to help educate about and control its threats. Income is generated through eco-tourism; tours & accommodation. We stayed at the main building in a regular hotel room, but they offer also luxury tents. The reserve is also easily reached from Muscat in 3-4 hours. I highly recommend arranging a tour and accommodation here to support their good cause rather than to go see turtles on one of the surrounding beaches where illegal harvesting of eggs takes place.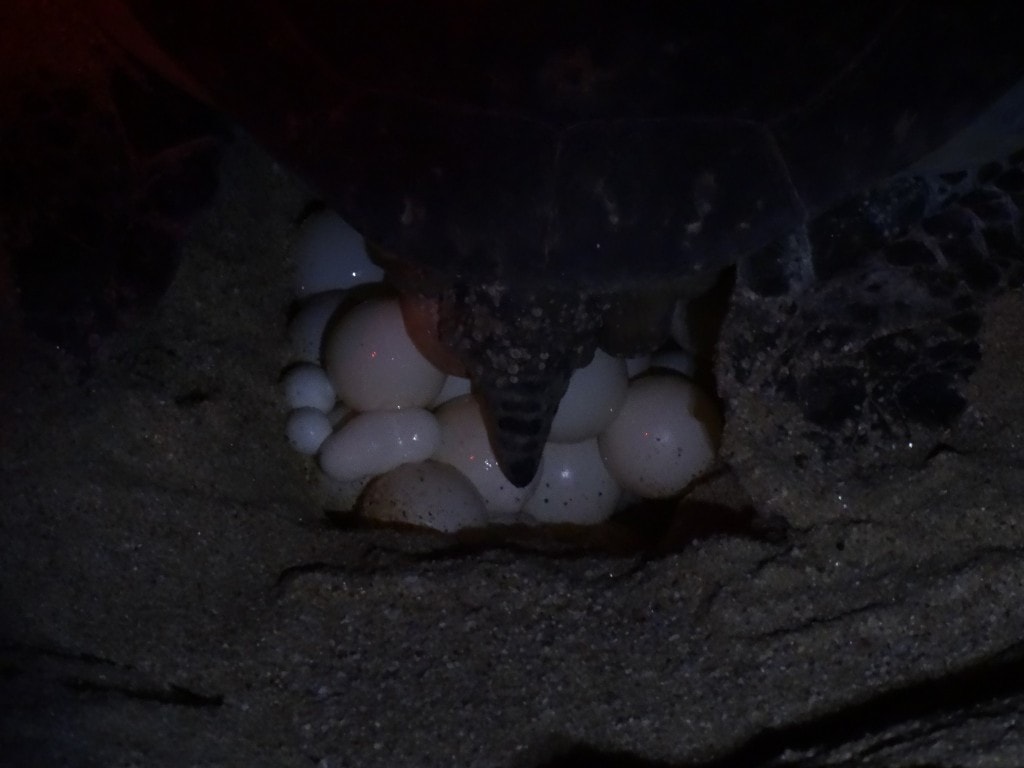 Watching sea turtles at the Ras al Jinz sea turtle reserve
The reserve offers two tours, one in the evening at around 9PM which is also for groups not staying at the resort. When we arrived after a short walk to the beach we were told that there were 2 or 3 turtles at the beach laying eggs. As we stayed at the resort itself we had the first choice to see them. It was very crowded with groups. It was short, only few minutes we could watch them, after which we went back to the hotel. Photos were not allowed in the evening!
My son and I (the girls just slept) went back at 4 AM to see more turtles without the crowds. It was allowed to take photos in the morning without flash. This tour is mainly for the people staying at the turtle reserve. We had a group of just over 10 people and we watched, while sitting in the sand, until around 7:30 AM when the turtle went back to the sea. This was a very unique experience to see. These turtles are so magnificent! She pushed out quite a lot of eggs and after that she covered them with sand. It looked as she was crying but this was due to no water being on her eyes. It was well worth getting up that early and I would do it again. After a short sleep we continued our Oman road trip towards Muscat.
Stay tuned for more stories and subscribe to the newsletter or follow CTB on social media (Facebook, Twitter, Instagram including Instagram stories; on all social media you can find CTB @christravelblog) to get updated information.
Did you visit Ras al Jinz Turtle Reserve too or do you have questions? Please leave a comment at the bottom of the page. Love to hear from you!
Gallery Ras al Jinz Sea Turtle Reserve
Click an image for a full screen gallery of more photos taken during this trip. If you like to use any photo for commercial, private or editorial use please contact first for permission and/or pricing.