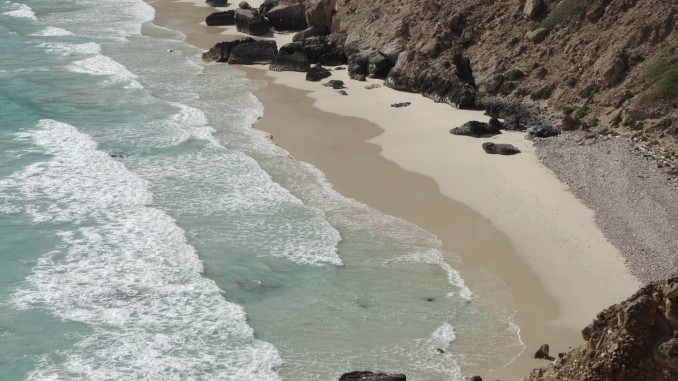 Not counting our arrival day and the days to get to Salalah this was actually our first day of the 10 day family road trip through Oman. We planned one full day and a part of the morning the second day for Salalah. You could easily extend it a few days more to spend more time at the beaches or pools. In the end we saw all on the first day and this was good as the next day our drive to Duqm would be longer as expected. Join me on a tour in Salalah and its surroundings.
East of Salalah – Taqah & Mirbat
We started the day very early as we had a lot of places on our itinerary. We would drive through a lot of small towns so we dressed up as the locals. It is not needed in Oman but this is really appreciated by the locals! First we headed east along the coast to Taqah Castle (coordinates: N 17.04113 ; E 54.39600) located in the coastal town Taqah in the Dhofar region. It's a region which is famous for pottery and silverwork production. The castle or fort is different from others in Oman as it's much younger. It was built in the 19th century. The usage also differs as it was a private residence of the Sheikh Ali bin Taman Al Ma'shani. It's a beautiful, yet small, castle to visit. The upper floor has the residential area where the family lived and downstairs you find a prison, storage room, guards room and an open space in the middle. The castle has a lot of windows fitted with wooden screens. I was surprised by the amount of artifacts on display. Each room was full of items which made us understand more about the history and how people lived.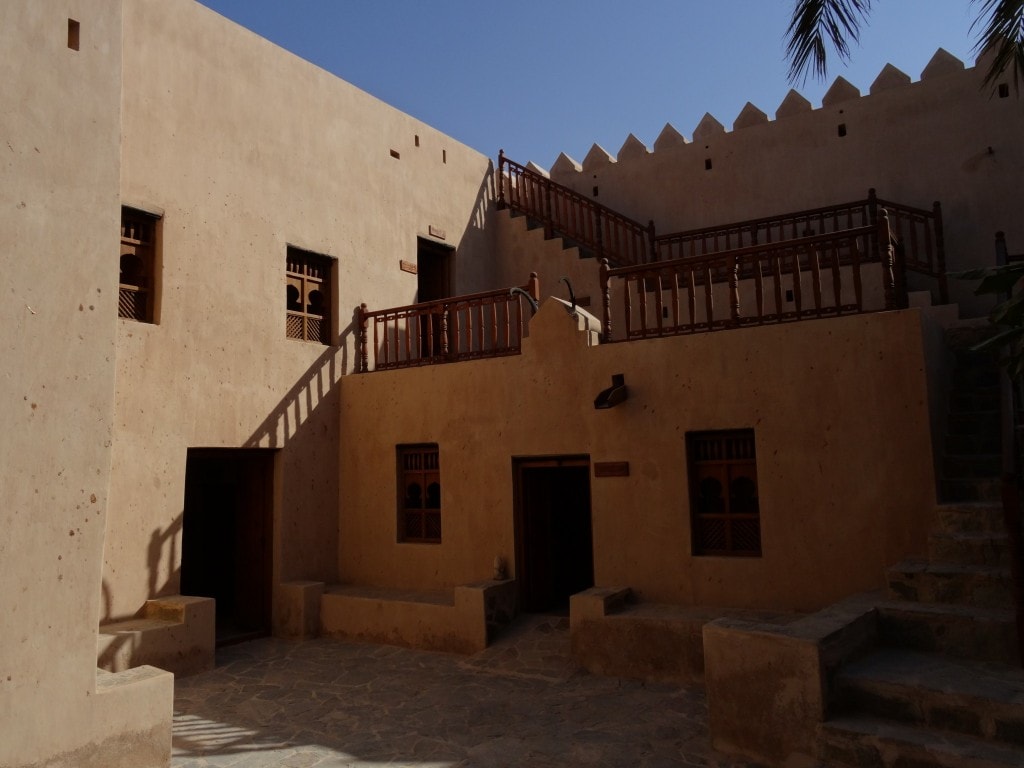 Our first fort in Oman was a fact. Many more would cross our path the next days. We continued east to Khor Rori / Khawr Rawri (coordinates N17.04176 ; E54.43580) which is part of the Frankincense Trail UNESCO World Heritage Site. Its origin dates back to 1000 B.C. and was called Samharam which at that time served as a port town. Excavations unearthed the city, a temple, scrolls and many artifacts. The port town is also mentioned in Greek history and seemed to have close connections with many parts of the worlds including India. When we arrived we were warmly welcomed. It seemed we were the only visitors this morning. The site is marked with paths to follow so that you will see the most important places. It's a pleasant area and houses also a small museum with artifacts and background information on the area. An hour later we continued our journey a bit more east.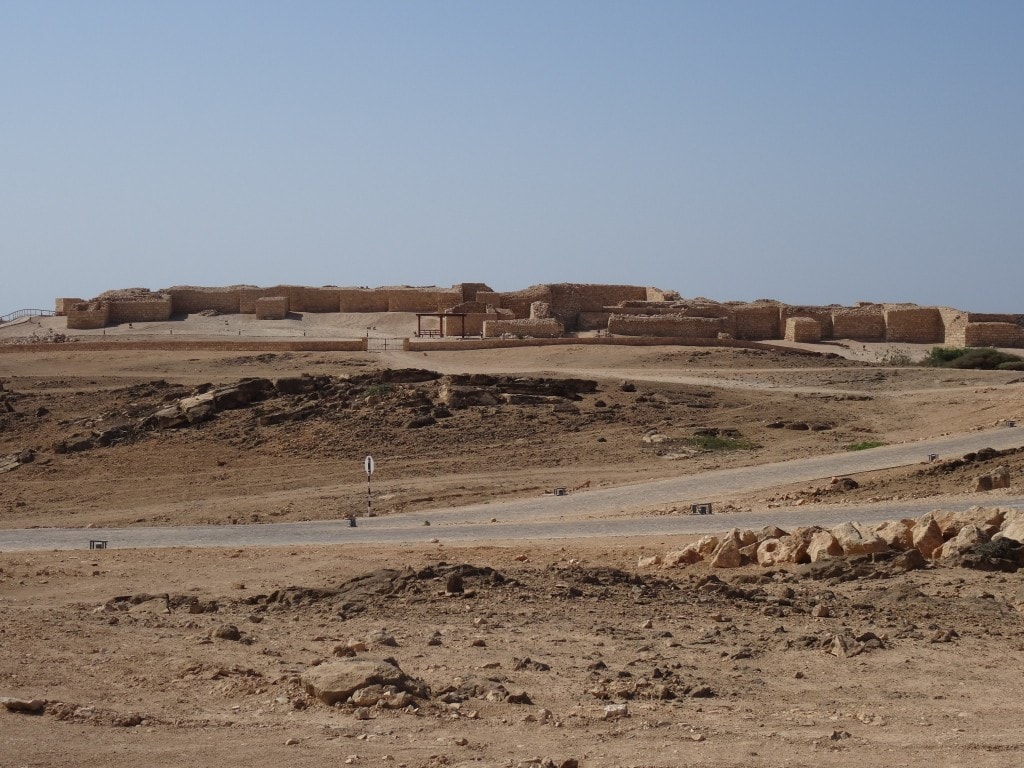 We drove further east to Mirbat Castle (coordinates N 16.99358 ; E 54.69314). It's not a very old castle as it's built in the 18th century. It is of great importance as one of the last battles in the world using conventional attack and defense items was fought there. The battle is called the Battle of Mirbat. You don't need much time to explore the castle; it's small. After the castle we drove a bit around Mirbat to see the old Yemenite mud houses. We tried to find a restaurant for lunch but ended up buying lunch in a local shop. They were surprised to see some Western people there. After a short chat we continued to the Mausoleum of Bin Ali just down the road. It was kind of closed but the door could be opened; not sure if this was OK to do. It's a small place and probably not on everyone's itinerary. I'm a kind of person that must stop at such places too; the family stayed in the car.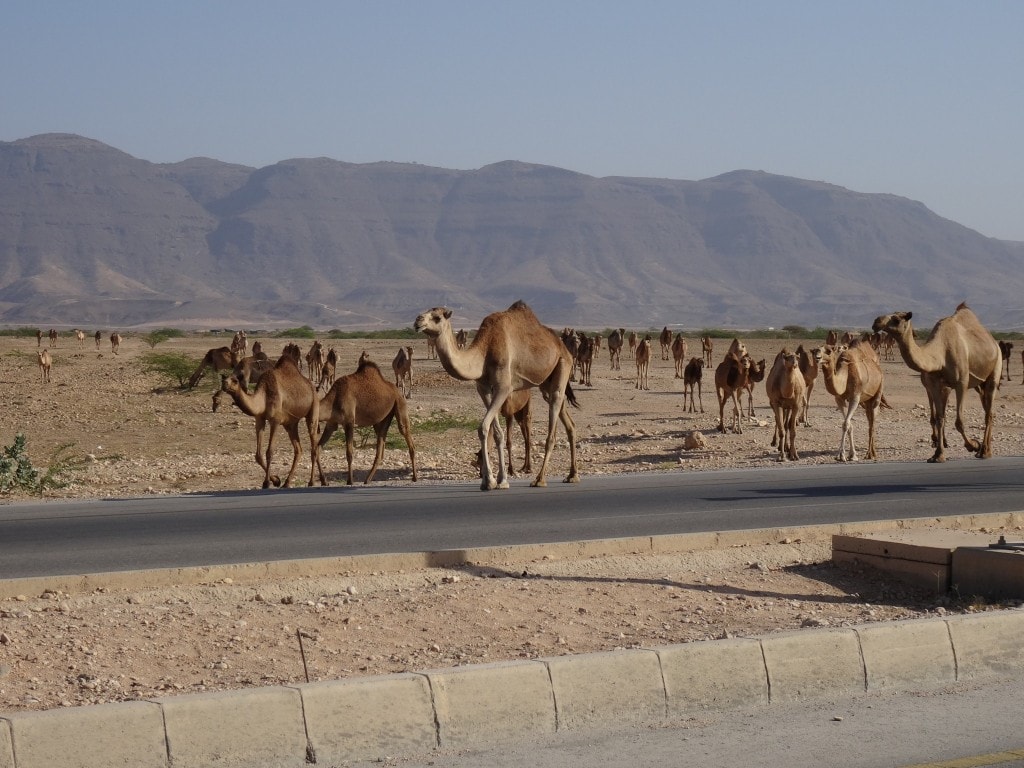 We turned back to Salalah along the same coastal road. Watch out for crossing camels! On the way back we made a small detour. We took the road to Tawi Atayr (about 15KM west of Mirbat) to see the Baobab trees; the only location in Arabia where they grow in the wild. On the same road is an antigravity point. It looks like your car will drive uphill in neutral! It's a really awesome experience. The best place to experience this is just before the road starts to make bends. We turned on the road a few times to do it over and over again. When we had enough of it we continued towards Salalah to explore the area towards Yemen.
West of Salalah – Natural beauty
The first stop west of Salalah was at the Mughsayl Beach. You find here a cave called the Marneef Cave. It's not really a cave but more a passage along the mountain. Further ahead you will find the blowholes. These are holes in the ground where water flows in from the sea building pressure and releasing it. It's a lot of fun if you are in traditional Arab clothing to stand on top of a blowhole 🙂 After we finished playing around we left towards the Yemen border. There are several beautiful unspoiled beaches (see post header photo) along the coast there. It's also a beautiful drive through the mountains. It takes about an hour to get to the beaches which are located down the mountain (at N16.85160 ; E53.71511 turn left). If you are a women and plan to go swimming keep in mind that you are in an Islamic country. The sea is pleasant and we did not see many other people there. Just be carefully of possible strong currents and be sure to not leave any garbage behind. It was around 4PM that we decided to leave back to our hotel.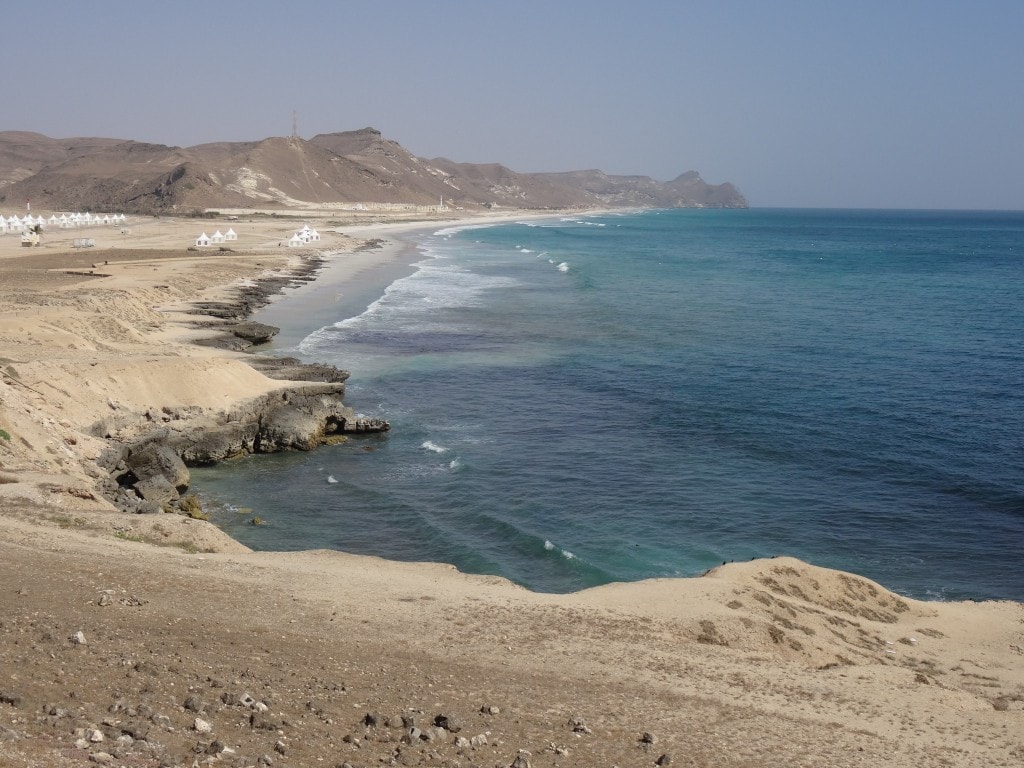 On the way back to our hotel in Salalah we drove past al-Balid which was actually on the program for the next day. It was still open so we decided to explore it today. You can walk the site OR you can take the electric car and drive around it. We choose the last one as it was quite big and we did not have many time left before closure. The site contains the remains of Zafar and is part of the frankincense trail, a UNESCO World Heritage Site. Zafar was a trading port in ancient times. You will find remains scattered around the area like pillars, an old mosque and the wall. There is also an extensive museum on the grounds which explains in more detail the long history. It's a beautiful site and we were happy that we visited it late afternoon to see the sun disappear behind the remains.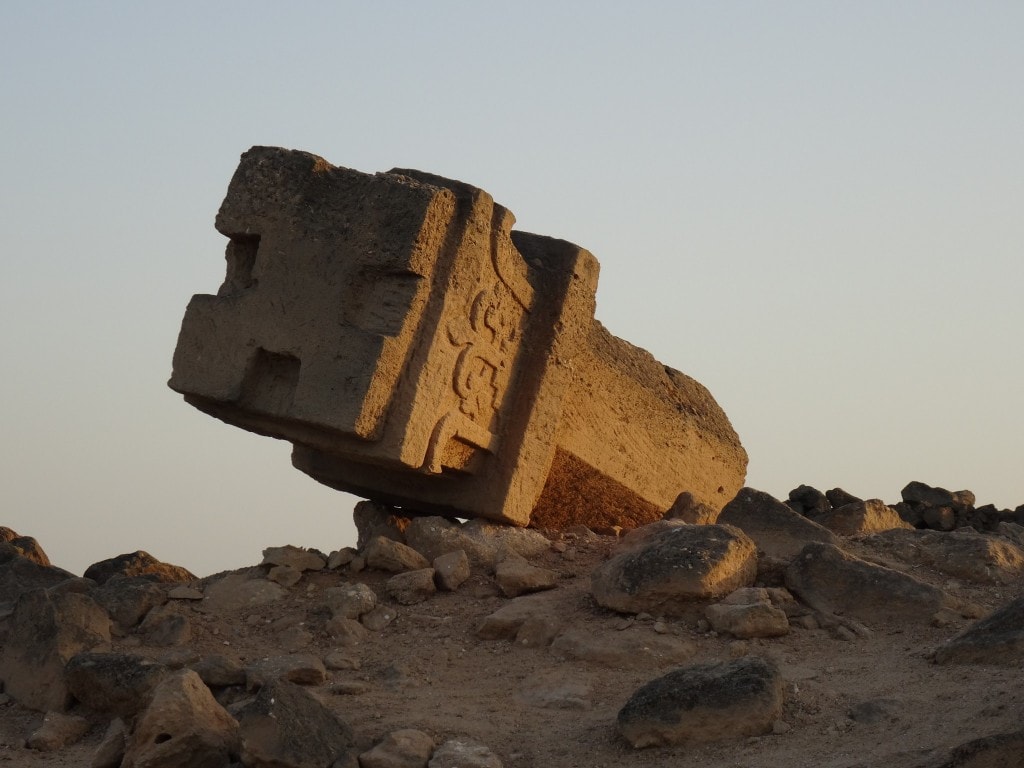 Our first day in Oman came to an end. It was a good start of our Oman road trip as we saw so much and it was above expectations. Pristine beaches, archeological sites with centuries of history and beautiful castles. The next day we would continue our journey towards Duqm to explore the Frankincense UNESCO World Heritage Trail in more detail and visit the most beautiful beach in all of Oman.
Stay tuned for more stories and subscribe to the newsletter or follow CTB on social media (Facebook, Twitter, Instagram including Instagram stories; on all social media you can find CTB @christravelblog) to get updated information.
Did you visit Salalah too or do you have questions? Please leave a comment at the bottom of the page. Love to hear from you!
Gallery Salalah
Click an image for a full screen gallery of more photos taken during this trip. If you like to use any photo for commercial, private or editorial use please contact first for permission and/or pricing.