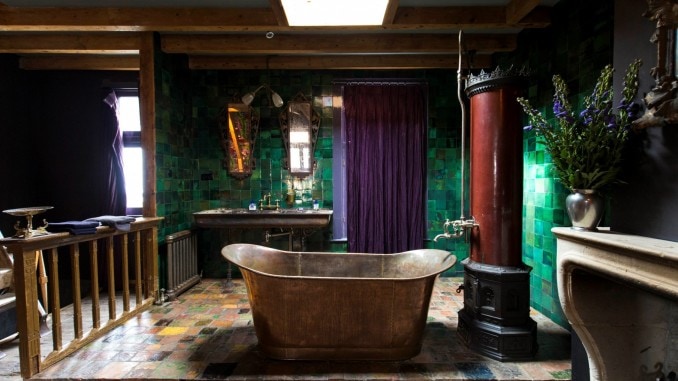 Want something special? Then read on! The Mayer Manor apartment is located at an ideal location within walking distance of the central train station and just steps away from Dam Square. The house is built on top of an old monastery of which you can see the remains in the cellar. It has been a tobacco factory, owned by Mr. Mayer hence the name, for many years until it was transformed into what you see today. The apartment is located on the second and third floor. I had the option to stay for a night during a recent visit to Amsterdam and I share with you my experiences.
The apartment Mayer Manor
After climbing the traditional old stairs I opened the door to the apartment. It felt like a step back in time; in a good way! On the left was the kitchen with a cast iron oven. The kitchen is large enough to prepare a small meal, coffee and store some groceries. It is totally handmade and decorated with hand painted tiles. Just next to the kitchen you find the toilet and stairs leading up to the attic. The other door from the small hallway leads to the living room. It has a separate sitting area with fireplace and a large desk to work from. Everything decorated with artifacts from previous times.
I walked up the stairs leading to the attic and a nice smell and beautiful classical music caught my attention and brought me in a nice mood. My eyes opened wide when I got to the last pair of steps, what a beautiful room!
The attic/bedroom has a comfortable bed with satin sheets. You find also a small sitting area with fireplace and a sound installation with a wide choice of classical music. The room has an original wooden floor and a purple & green decoration. All this together makes the atmosphere very special. If you close your eyes and think back and smell the history it does something with you I cannot explain.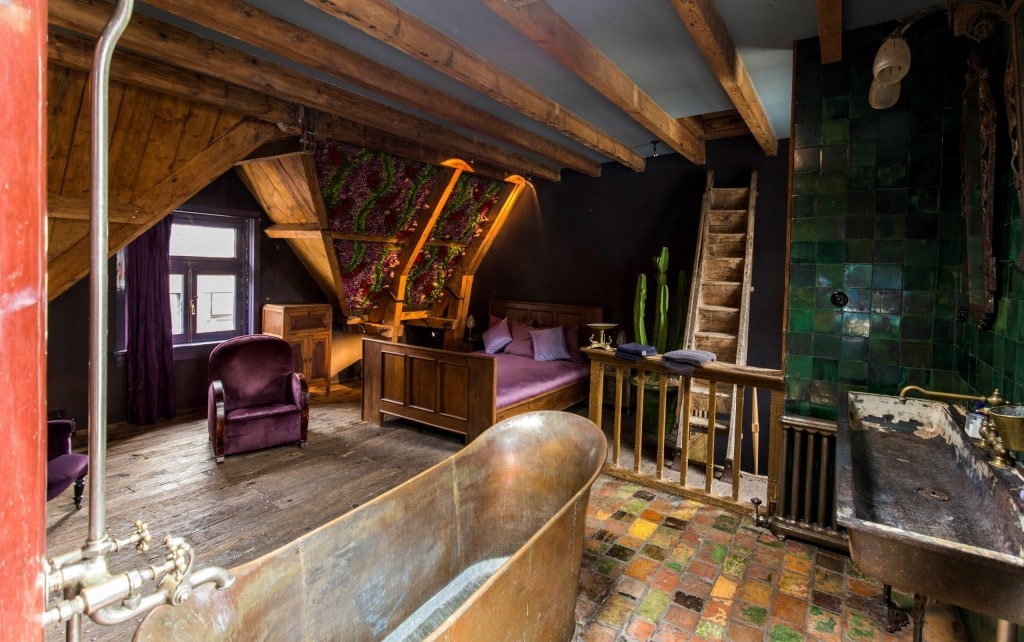 Did I tell you about the bath and shower? It's the best of all. They are located in the bedroom on a small elevated part. The bathtub is an original bathtub made out of copper with a kettle and a separate shower. Mirrors so old, that stains are formed on the glass and a copper sink make it all complete. It's for sure one of the most beautiful apartments I have seen during all my travels.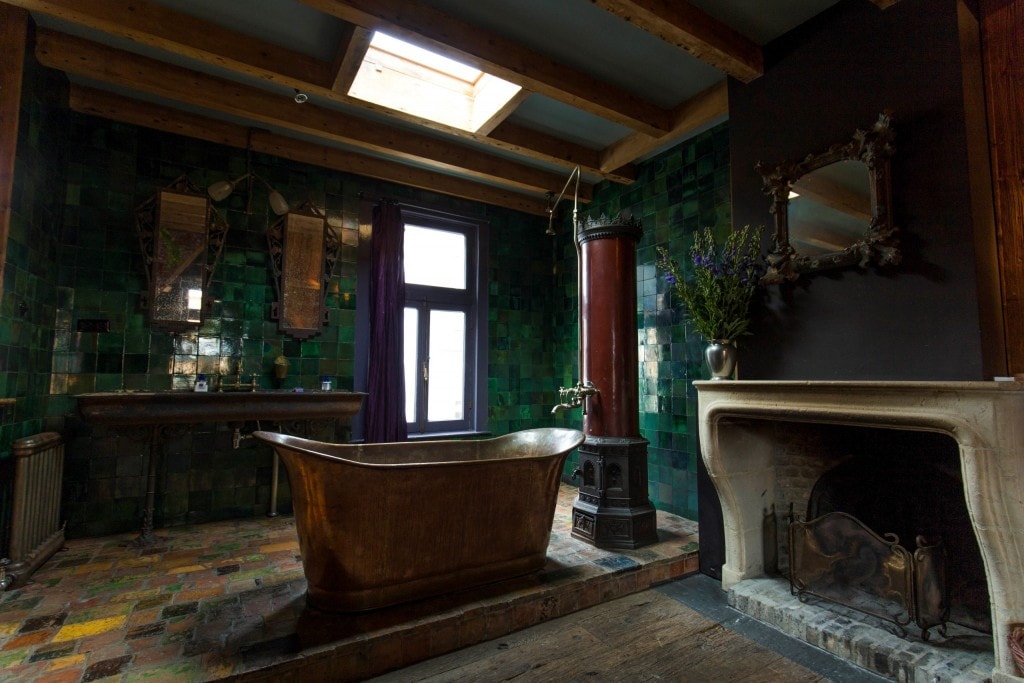 Facilities at Mayer Manor
The Mayer Manor is a single apartment building. The kitchen has a coffee/tea maker for you to use. Breakfast you can enjoy in the many restaurants in the area or take it the day before and prepare it in the kitchen. The property has also two meeting rooms for corporate events, a barber shop and baths made out of copper are currently in development in the basement. Wouldn't it be legendary to have a party with friends all night long there?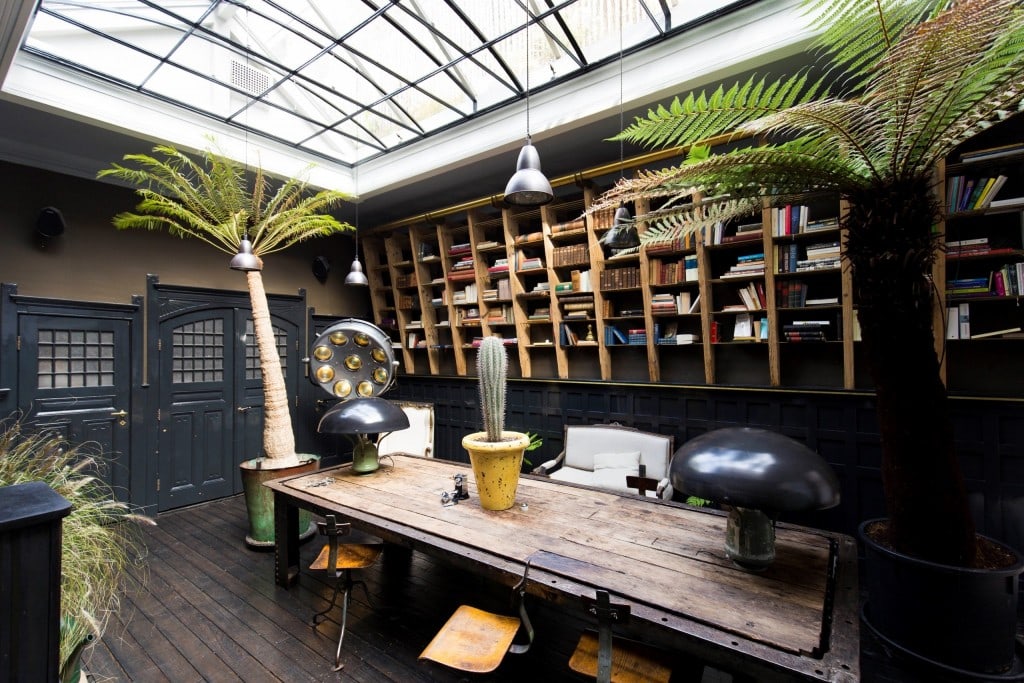 Conclusion
Are you looking for an apartment with a unique experience? then Mayer Manor should be your choice in Amsterdam, the Netherlands. Its unique decoration in a unique antique style, its location and great hospitality will make sure you are impressed. Just try it and I'm sure you don't want to leave. I enjoyed myself here and this stay will be imprinted in my memory forever.
Stay tuned for more stories and subscribe to the newsletter or follow CTB on social media (Facebook, Twitter, Instagram including Instagram stories; on all social media you can find CTB @christravelblog) to get updated information.
More information please find at the website of Private Mansions – Mayer Manor.
Website: http://www.privatemansions.org
Interested what to do in Amsterdam? Read my article for first timers in Amsterdam.
Gallery of Mayer Manor private mansion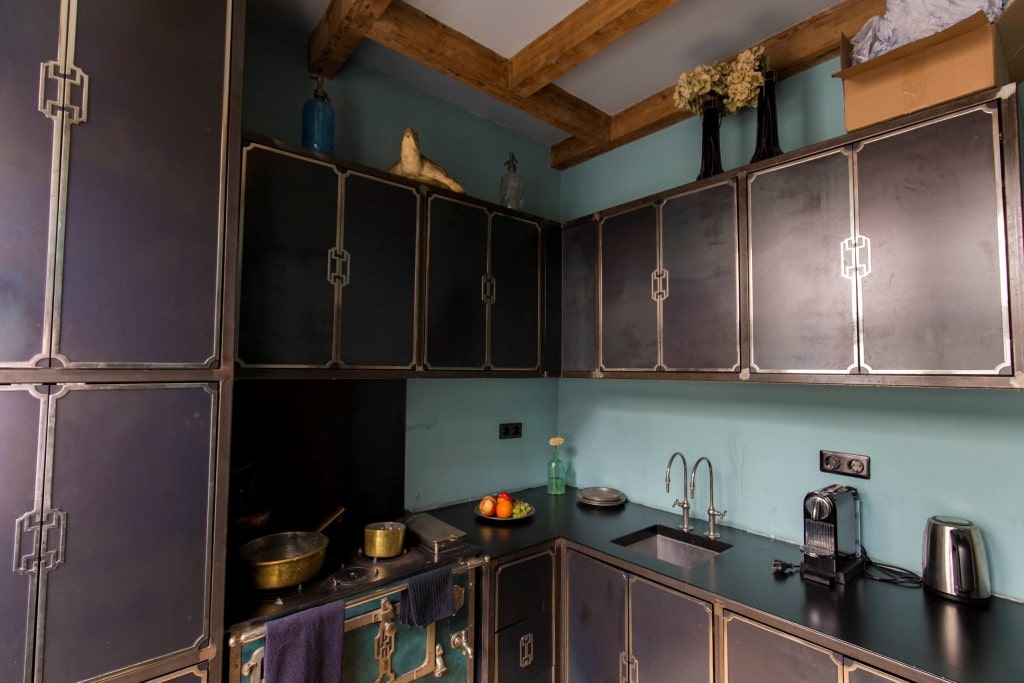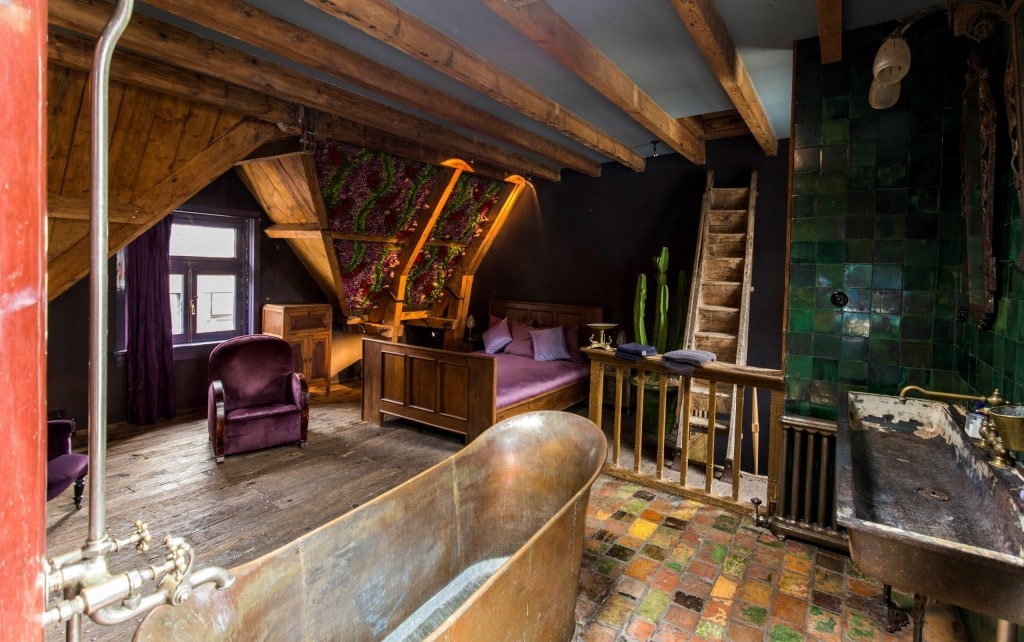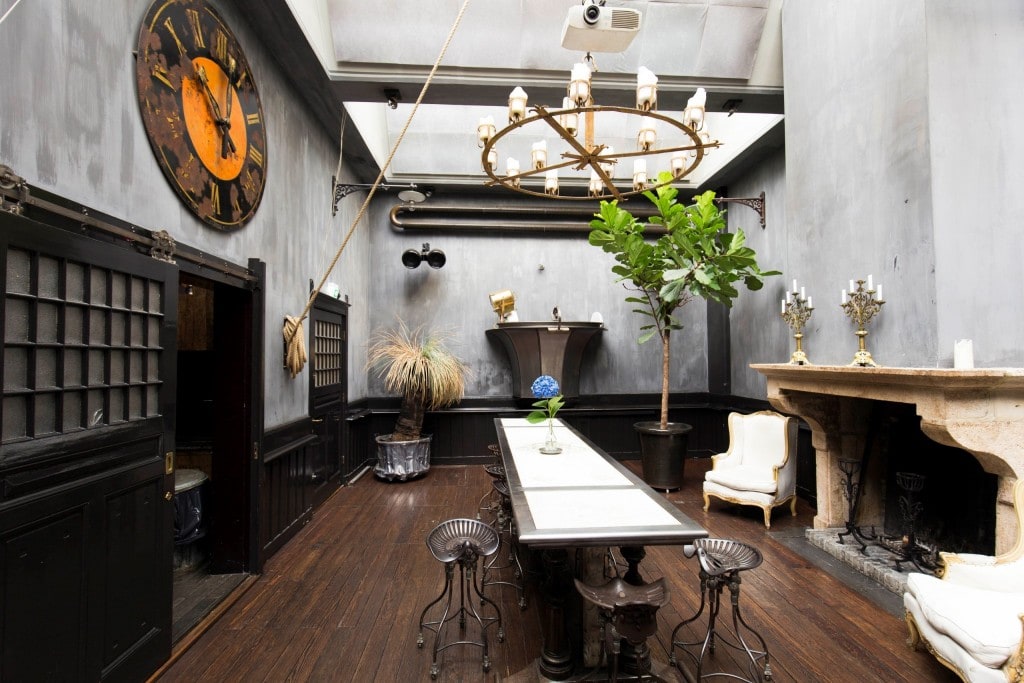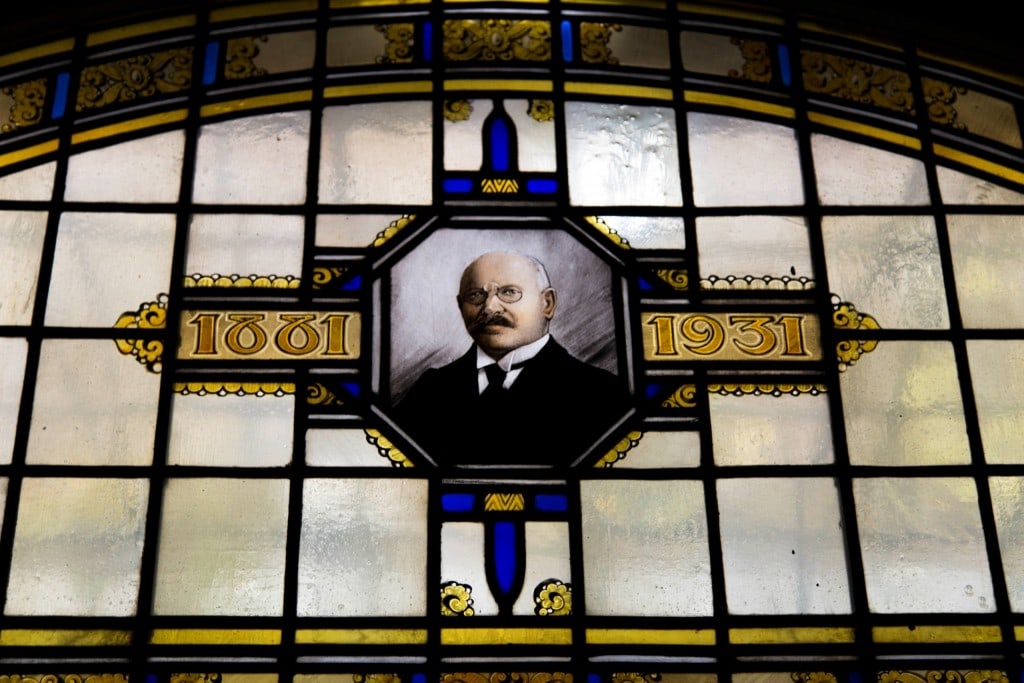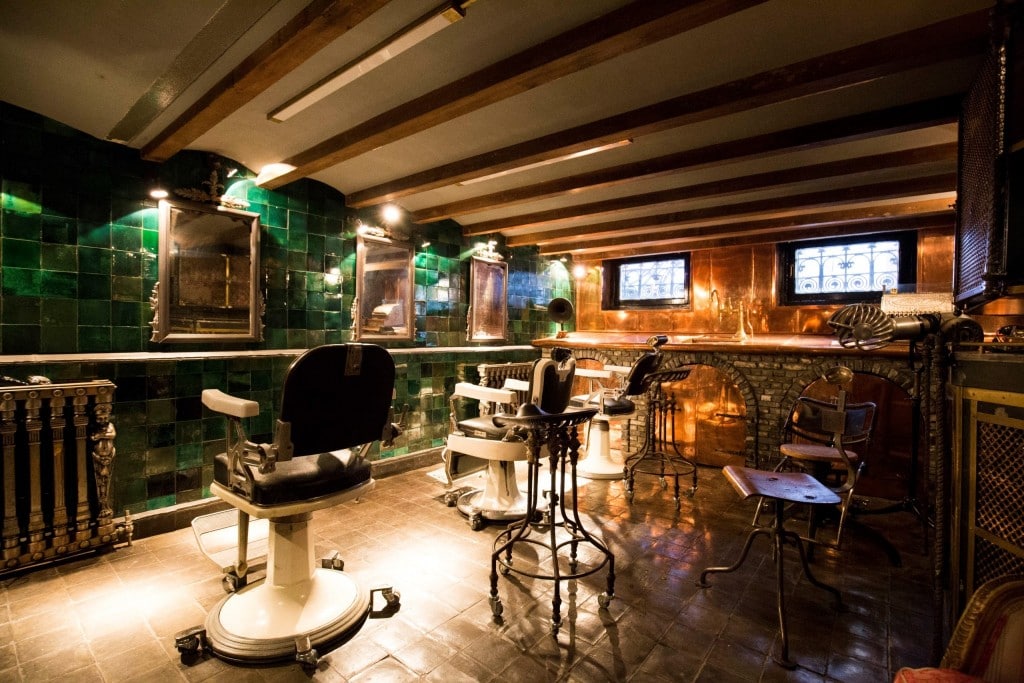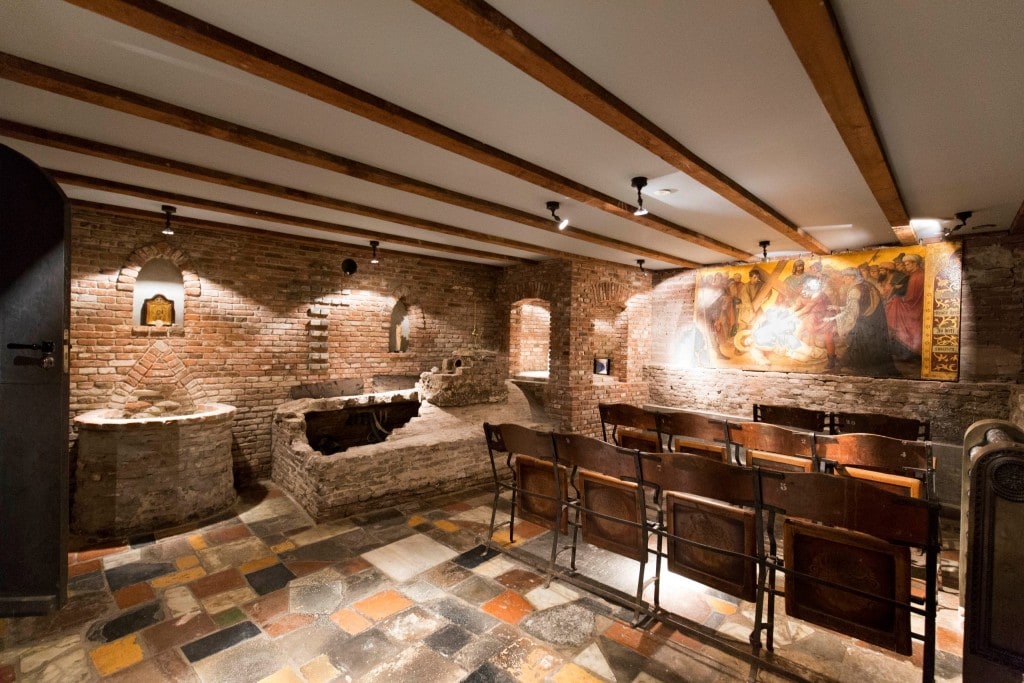 ** All opinions are based on a genuine stay, flight or experience. I'm not affiliated with the hotel, airline or tour operator but I might be (partially) sponsored – or paid. **