It's that time of the year to look back and make a summary of all the places I visited but first I would like to thank you for following CTB Global and wish you a happy 2020! That you may travel a lot, stay healthy and have a prosperous life. 2019 was good for me (except a small business hickup in October), with 71 flights, 175 hotel nights and a visit to 32 countries of which 7 were new to me.
Happy travelling in 2020!
In 2019 in continued the way I changed my travel in 2018 concentrating more on bucket list trips and quality over quantity. The same applies to UNESCO World Heritage Sites of which I try to "collect" more difficult/expensive to reach places first. I also try to keep connecting flights to a minimum now to save time but of course I will still make a short haul flight somewhere to catch a great business class deal.
For example, the trip to Benin was 12 days. I explored the whole country and really got to know it. At the same time, I could have travelled the African gold coast from Benin to Togo, Ghana, Ivory Coast through Liberia to Sierra Leone. There is a road, and this can be done in 12-14 days ticking off 6 countries instead of 1. But, do you really get to know a country this way? I think not so I prefer to concentrate on quality and take my time but also be efficient. This means private car, no public transport, and skipping 1 national park in the far north east as that's best reached from Niger later. I do want to get the most out of my time, always.
Maybe it's my age that changed the way I travel? I'll be turning 40 in 2020 and maybe I see things different as 20 years ago? I'm not so focused on records anymore and don't mind if I visit all countries a few years later as planned. I still hope to visit my 100th country before I turn 40. It looks like it's going to work out just fine. My UNESCO count is far behind my original planning, but I have seen places that simply take time. Oh, I still want to go to space!
Looking back at 2019 I achieved all my goals except that I didn't have time to publish enough. This was due to some stupid business thing that happened in mid-September and had eaten most of my time (and some money) the remainder of the year. Shit happens; and I don't complain. I'm always happy!
Stay tuned for more stories and subscribe to the newsletter or follow CTB on social media (Facebook, Twitter, Instagram including Instagram stories; on all social media you can find CTB @christravelblog) to get updated information.
My statistics for 2019
Let's start with my flight map of 2019 (click link for an interactive map) and don't mind possible white lines; those are planned upcoming flights for 2020 already.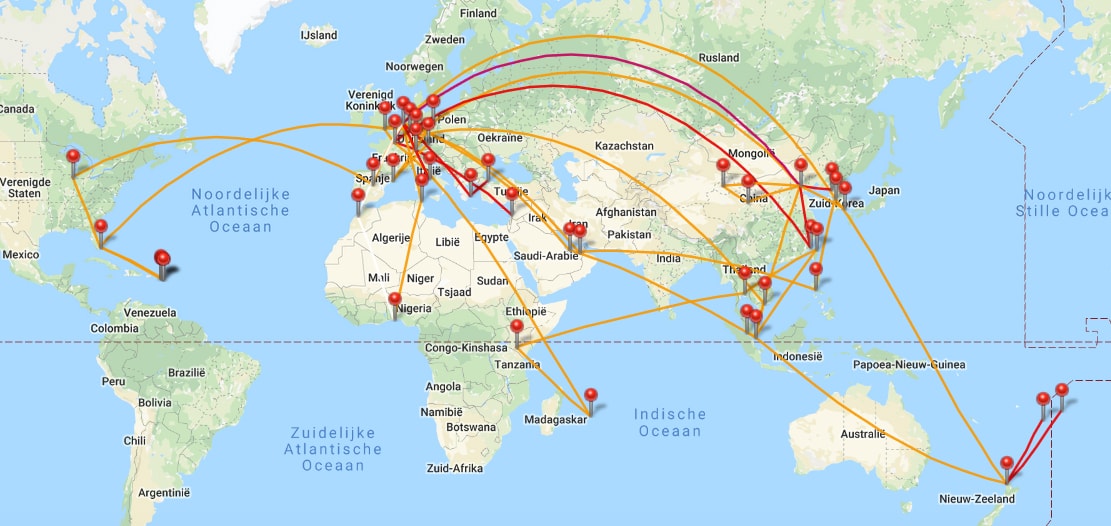 and some statistics first 🙂
71 flights; 27 economy, 9 economy+, 33 business class and 2 in first. Less flights as previous years but due to the simple fact of less connecting flights. Let's save nature a bit! Actually, the distance flown is almost the same as in 2018 with 89 flights.
KLM (with AirFrance) is my top airline and others are mainly Skyteam partners but I will fly the cheapest option on any alliance as I have enough miles to become Flying Blue platinum for life already. Flying others makes sure I easily reach Star Alliance Gold and OneWorld Sapphire so that I can always take a free bag and visit lounges.
Total of 212102 kilometers; 5.3x around the world
306:56 hours in the plane that's 12.8 days or 1.8 weeks
26.1 tons of CO2 I put into the air; not proud of that
I earned plenty of miles in all the alliances but I used miles to only book two one way business class flights. The rest is in my accounts for 2020.
I stayed 175 days of the year in hotels which earned me countless points. That's 1 night more as 2018. There has been a HUGE change for me as it comes to hotels. IHG pissed me off so no more Royal Ambassador for me. I'm now loyal to Marriott and the Bonvoy program. I easily became Titanium member and I'm happy with the benefits for the moment.
I visited 32 countries of which 4 were just a quick stop- or layover (not counting those to new countries). 7 countries were completely new to me.
My count of visited UNESCO sites went up to 215 at the end of 2019. There are 1121 in total but at the moment I concentrate on the not so obvious to visit. Quality over quantity. There are so many (hundreds) more in Europe which are easily reached by car if I want to at some point.
I saved a lot of money using loyalty programs, use of promotions and being flexible with the leisure trips
Now let's look where I went!
First quarter with Niue as highlight
I started the year 2019 in Kuala Lumpur after a trip from Singapore via Melaka. This was a "real" holiday with my family as I had seen all Singapore sights and Kuala Lumpur sights before. Melaka was new for me as I also wanted to see something new. For the rest it was a great family trip to just relax and do nothing. New Year's Eve fireworks in Kuala Lumpur at the Petronas Towers was a great way to start 2019.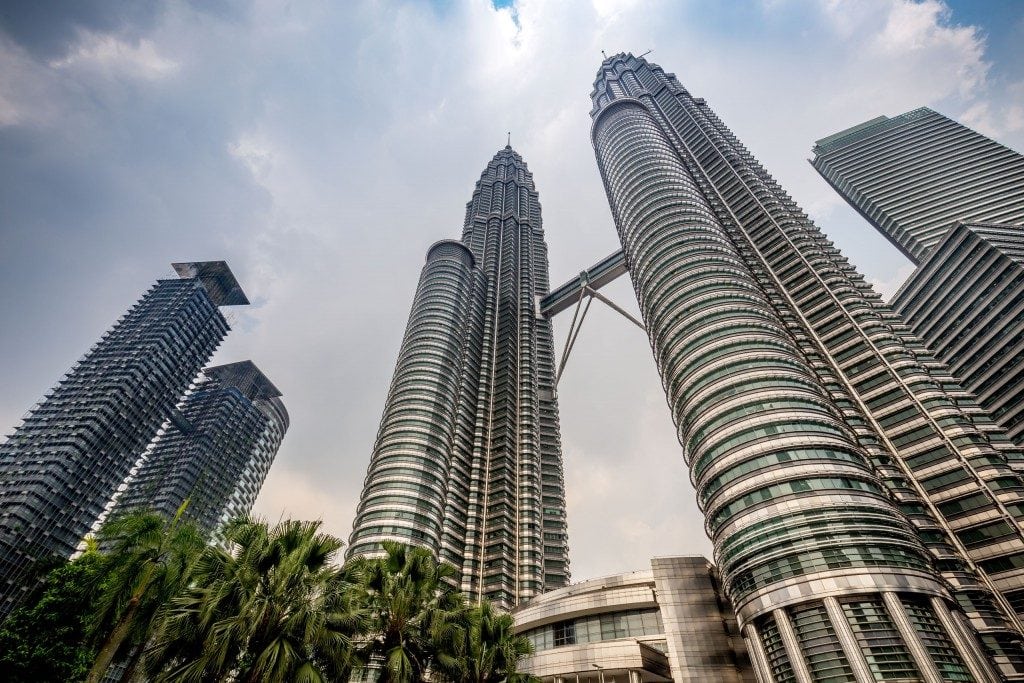 End January I had my annual week long trip to a conference in Berlin for my business. Nothing special travel wise.
The first big trip of 2019 was the second half of March. I always need to attend a conference in Singapore and after having visited most South East Asian countries I now try to visit 2-3 Pacific Islands each year. This year I flew to Auckland and visited from there the Kingdom of Tonga and Niue. I did a 4-day Niue trip and a 4-day Tonga trip (first 2 new countries for 2019). Both are beautiful islands but so different again as the other Pacific Islands I have seen before.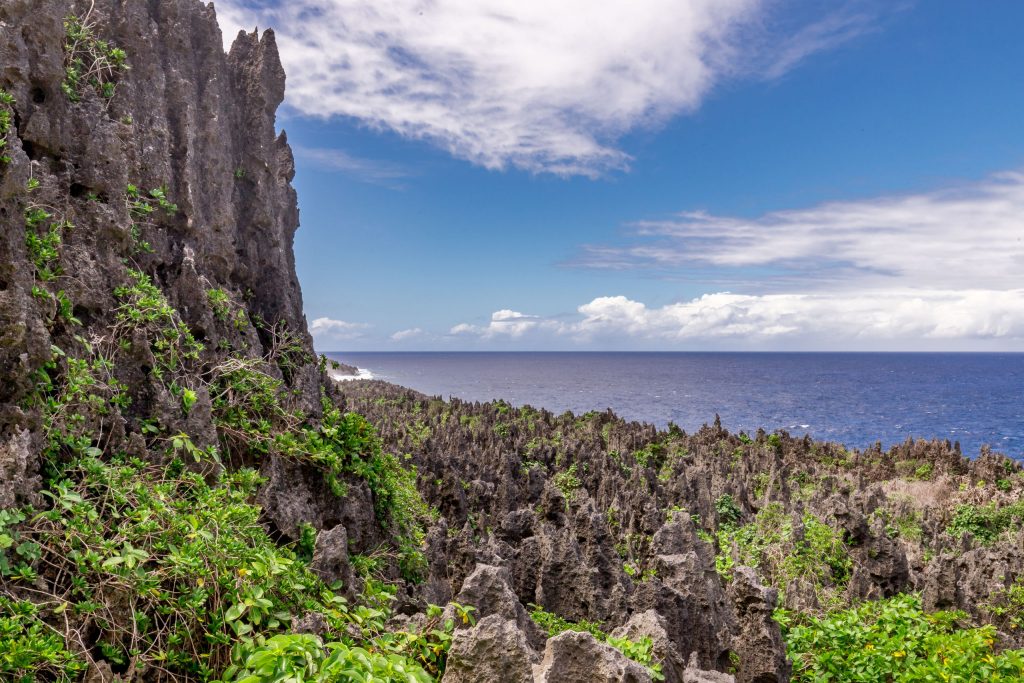 Second quarter with Lebanon as highlight
In the second quarter I had just two trips. One to Lebanon (3rd new country) in May with the family and secondly a combined business & leisure trip to China.
Lebanon has been on my radar for a long time as I have seen most other Middle East countries. Check my 10-day Lebanon itinerary to see what I did there. One thing I can say is that Lebanon is so diverse with all kinds of heritage. From the Phoenicians, Romans, Ottomans, Crusaders and more including beautiful nature with snowcapped mountains and beaches. Combine that with delicious food and you'll for sure have a great time.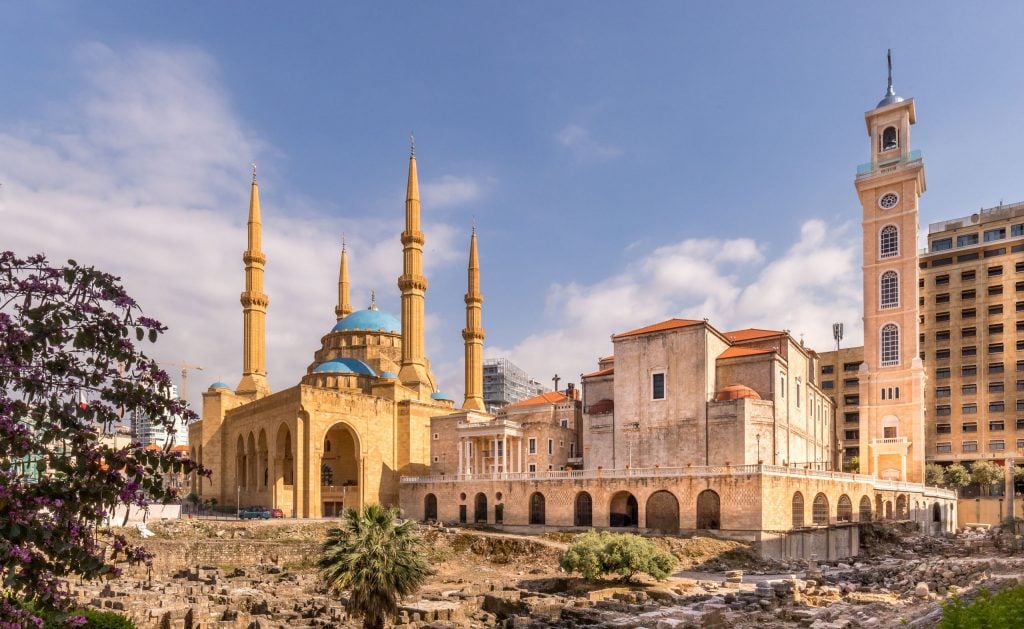 The second trip end June was one of two trips to China in 2019. This additional trip was a no brainer as Xiamen Airlines offered round trip cheap business class tickets from Paris. Just 590 euro round trip!! I had business in Beijing and two other cities, and I booked a long weekend in Dunhuang to visit several UNESCO sites in the area. I have been to China over twenty times, but I never visited the north western part. Now I had the chance to explore the century old silk road remains there. It's a complete different China! I do need to return to Urumqi to explore more of this part of China.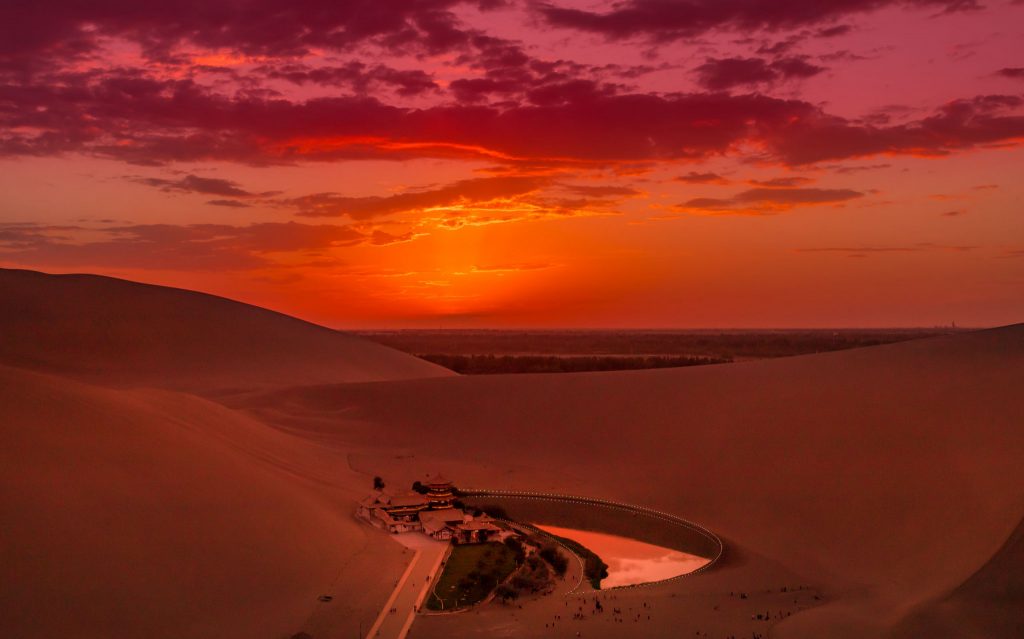 Third quarter with both Korea's as highlight
The third quarter had the most travel in 2019. A long holiday with the family during the summer school holidays, a business & leisure trip and another business only trip.
As a family we love Asia and none of the family except me had been to either Korea's. We started all together in South Korea where we made a 2.5-week road trip from Seoul to Busan. We focused on the UNESCO World Heritage Sites plus some other interesting places. It was a great trip which writeup is not yet online. I was too busy so stay tuned for my South Korea road trip itinerary.
My wife didn't have more days off from work and returned with my daughter. My son and I travelled further through Beijing to North Korea. I visited this closed country before (see my North Korea itinerary for first timers) but now my son joined. We revisited the highlights of Pyongyang and went to the east coast afterwards. More on this trip will be published so stay tuned on the North Korea articles.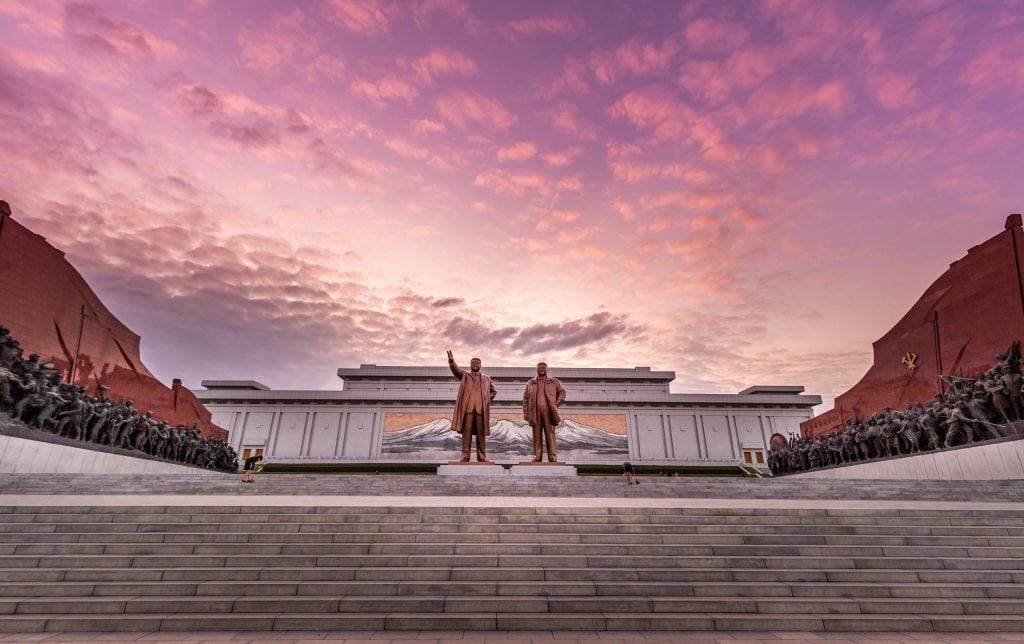 Next up was my annual trip to the USA, this time again to Chicago for the 4th time. This year I went again to the Caribbean after the business trip. This time I did a Dutch Caribbean island hopping trip including St Maarten, St Eustatius, and Saba. I also visited St. Kitts and Nevis (4th new country). With the trip to Korea I was travelling close to 6 weeks non-stop. I returned mid-August.
In September I made a great detour before my business to Thailand, Taiwan, and Singapore. I booked a one-way reward ticket to Mauritius (5th new country) and from there a one way to Bangkok (Kenya Airways) and hopped countries and went back from Singapore (Vietnam Airlines) all for just 2250 euro business class. More on Mauritius later (I have been too busy!).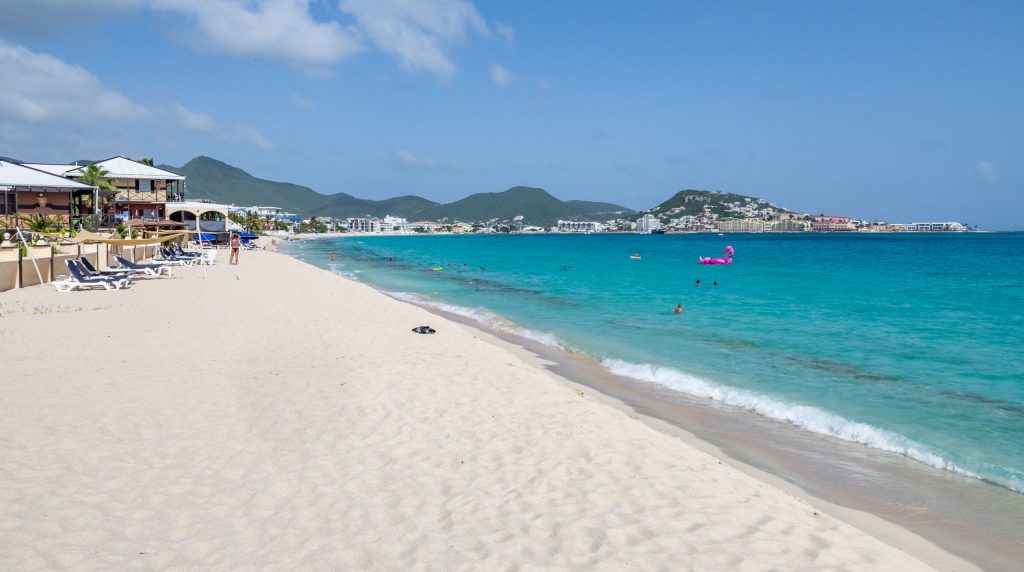 Fourth quarter with Benin as highlight
In the fourth quarter I went with my wife and kids to France. Just in a holiday house in an area we have been before. A great way to disconnect for a moment. In November I had my annual trip to Beijing, China. I again had a week to explore China, but I cancelled last minute and stayed in Beijing. I was simply too busy with work. Travelling is great but if you are out seeing places 08:00-20:00 each day of the week then the work doesn't get done. I needed time to catch up.
In December the plan was to go to Benin with my wife and both kids for Christmas, but I ended up going just with my son. My daughter got a concussion just a week before departure and my wife decided to stay with her. I am writing this summary of 2019 from Benin. It's such a magnificent diverse country. I'll be sharing stories from Benin soon!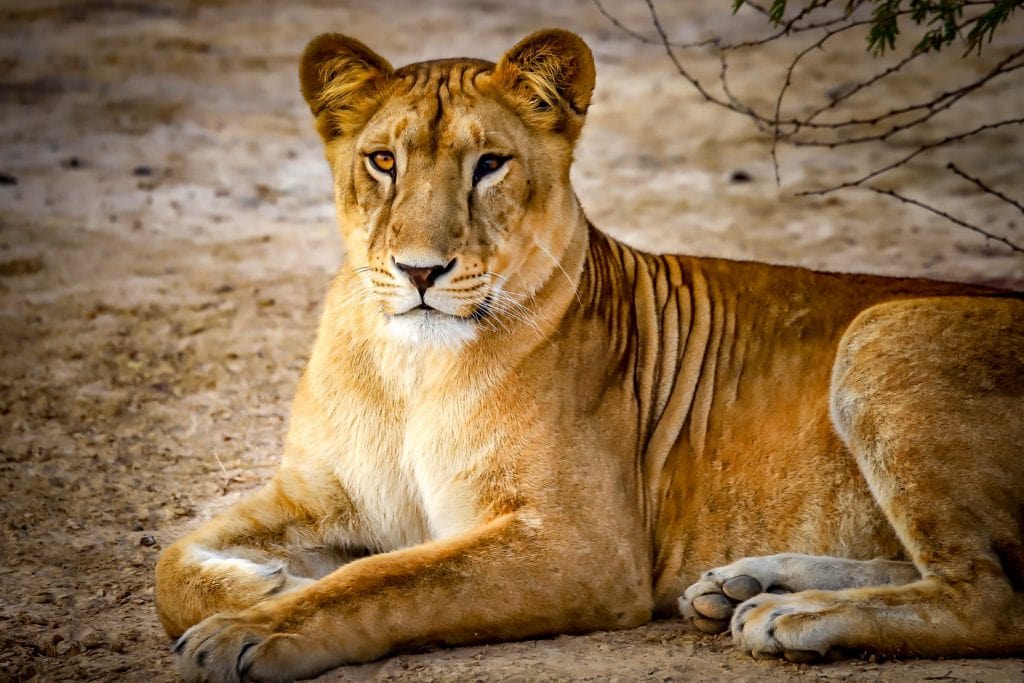 That was my 2019! Now I hope 2020 will be less stressful business wise and that I can share more stories here. Do follow my Instagram where I do cover everything while travelling. For 2020 I have flights booked to Singapore (business trip) and Auckland from where I have about 14 days to go somewhere. The planning is to visit Samoa, Tuvalu, and Fiji. In May I probably visit Croatia and Montenegro with the family. For the summer holidays I have no clue yet but being here in Benin I might return to Africa. Maybe Gabon? Another option is Sri Lanke and the Maldives. After my USA trip I plan again 2-3 islands in the Caribbean – I already have a one way from Aruba back to Europe booked. Just missing the flight to there at the moment. A lot more to plan so stay tuned!
Happy travelling in 2020!
Stay tuned for more stories and subscribe to the newsletter or follow CTB on social media (Facebook, Twitter, Instagram including Instagram stories; on all social media you can find CTB @christravelblog) to get updated information.