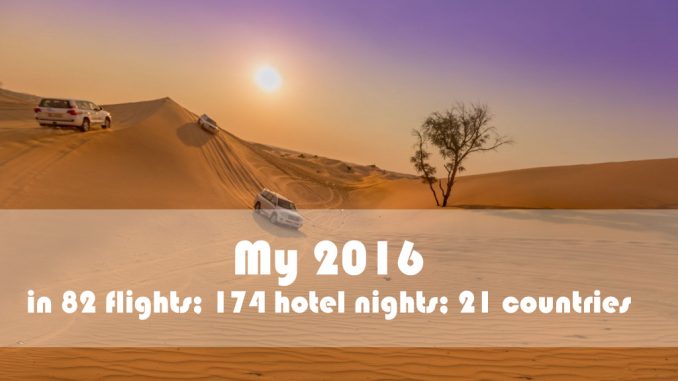 It's the end of 2016 and time for an overview of my travels in the past year! How was your 2016? Let me know in the comments! Mine was full of records except I didn't make it to visit 5 new countries: only 3! It was a hectic year but one of the best ones lately both for business and leisure wise. I just love bleisure travel! I'll summarize my 2016 year and how I managed to fly 82 flights, stay 174 nights in hotels and visit 21 countries while also managing a family. First I'll explain you that this way of life is all but relaxing.
Stay tuned for more stories and subscribe to the newsletter or follow CTB on social media (Facebook, Twitter, Instagram including Instagram stories; on all social media you can find CTB @christravelblog) to get updated information.
The life of a frequent traveller
Many friends, colleagues and even family ask me often how I can spend so many days relaxing and not working. Wrong! First, I would like to emphasize that this way of life is all but relaxing. When I fly long-haul I fly business class but in an affordable way as I explained in my tips for buying cheap business class flights. This of course gives me a nice bed but when I'm not sleeping I drink champagne and work. A short flight or taxi ride? I'll write a paragraph or two. Although I enjoy a party some of the nights I travel I normally have a strict schedule for the day. At 07:30 the alarm goes and I finish breakfast around 08:00 while going through my social media. I then work for 2-4 hours pending the amount of work after which I will enjoy leisure time; which is work too. In general I do a day trip "normal" tourist do in just 6 hours after which I have dinner. After dinner, it's time to work again 3-4 hours before its time to go to bed and start all over again. This is how I combine business and leisure travel but of course I have days where I only do leisure or only do business.
My statistics for 2016
Let's start with my flight map of 2016 (click link for an interactive map).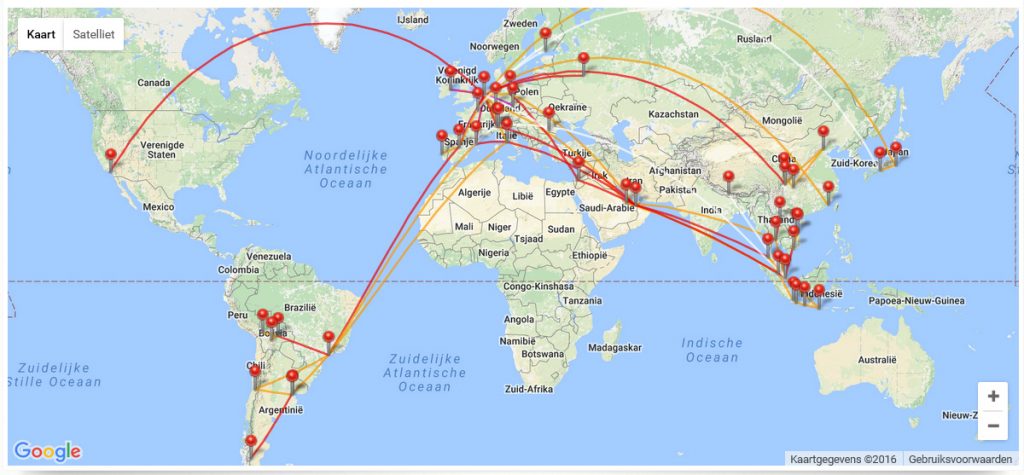 and some statistics first 🙂
82 flights; 35 economy, 13 economy+, 32 business class and 2 in first
KLM is my top airline and others are mainly skyteam partners but also more OneWorld in 2016
Total of 215612 kilometers; 5.4x around the world
317:45 hours in the plane that's 13.2 days or 1.9 weeks
26.8 tons of CO2 I put into the air; not proud of that
I earned over half a million miles in Flying Blue this year and over 200k in OneWorld and Etihad
I stayed about 174 days of the year in hotels which earned me countless points
I saved a lot using loyalty programs, use of promotions and being flexible with the leisure trips
Now let's look where I went!
My travels during the first quarter of 2016
I finished my 2015 in China on Hainan Island. During the first days of 2016 I travelled to Guangzhou, Fuzhou and flew back from Xiamen. It was a trip with the family. January is always an easy month without much travel. In February I had my yearly conference in Berlin for a full week (business only) but later that month I went with the family to Portugal. A few years back I had to cancel my trip to Portugal due to family issues but finally I made it; my first new country in 2016. Although each of us got sick a full day we had a great time and visited Porto, Lisbon and saw the beautiful towns Coimbra and Guimarães. The flights were the remaining legs of a positioning flight and the hotels I booked mainly on IHG Rewards Points. We stayed at the Intercontinental Porto, Intercontinental Estoril, and Intercontinental Lisbon.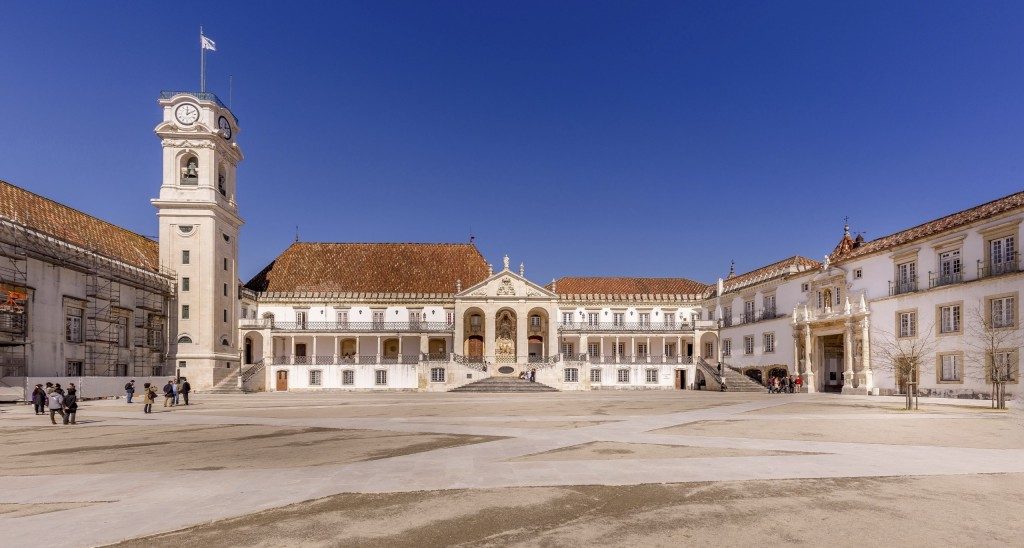 In March I had my annual trip to a conference in Singapore after which I finally could visit the botanical gardens of Singapore. A long-time wish came true after the show as I finally visited Laos. I travelled through Bangkok where I stayed for a night at the Indigo Bangkok Wireless Road. In Laos I stayed six nights in Luang Prabang from where I went on day trips to the Kuang Si Waterfalls, the Monks Alms Giving Ceremony amongst many more day trips. From Bangkok I went back home and I finally flew the Qatar A380 in first class; the caviar is amazing!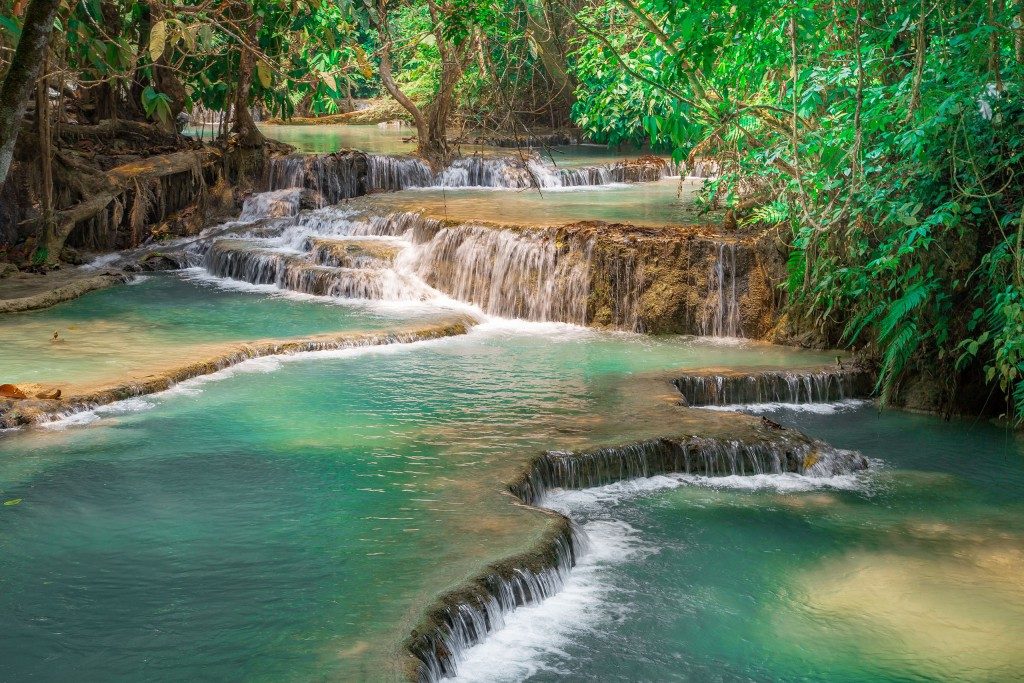 One month in quarter 2 was without flights
I had just two weeks after my arrival back home before I would depart again; this time with my daughter. The previous three years I made trips with my son so now it was my daughters turn. We made a 3.5-week trip to South East Asia with a first stop in Phuket to relax at the Amari Phuket Hotel. We continued to Kuala Lumpur where we stayed at Lansons Place and explored the major sights of Kuala Lumpur in a day. The main trip was in Indonesia, my third new country in 2016, and I explored Java and Bali with my daughter. We saw the sunrise at the Borobudur, almost died while visiting the Ijen volcano and stayed at several awesome hotels including the Villa Borobudur which offers ultimate private luxury. It was well into May when we returned and besides a few short local trips by car for business I didn't make any trips more this quarter. June was even without taking any flight! That's just crazy and should not happen again in 2017.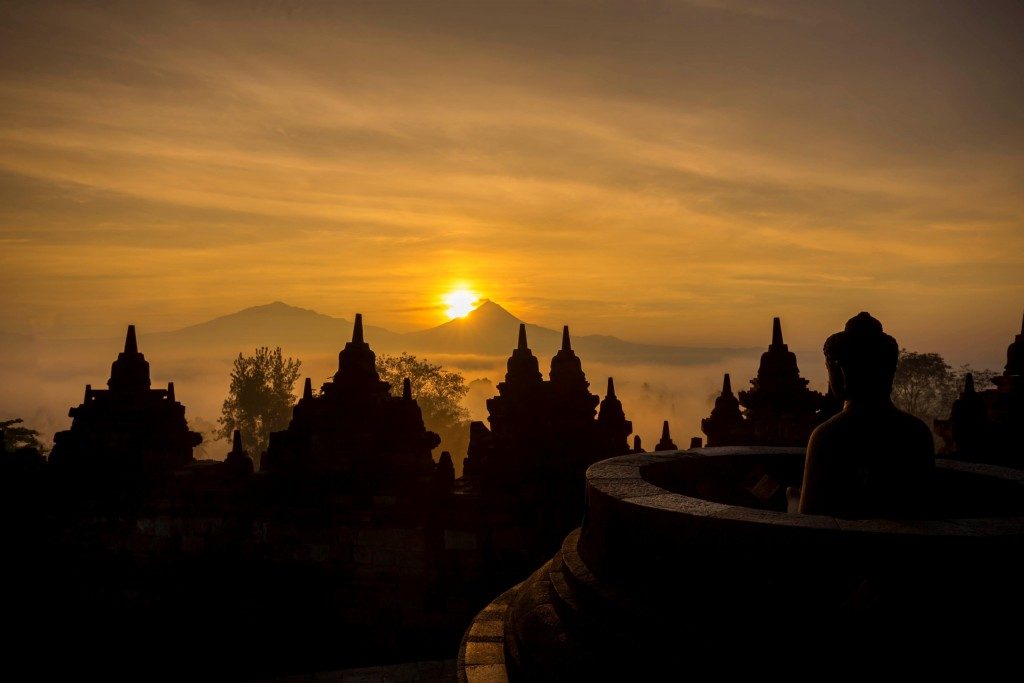 Almost continues travel in quarter 3
July and August were my top months of travelling with almost nonstop hopping of hotels. In July I first visited Vietnam and Singapore for the summer holidays with my family. I visited Vietnam (with my son) and Singapore (often) before but for the others it was the first time. Why these destinations? Simple … I could buy business class tickets from Milan to Singapore on Etihad airlines for below 900 euro which would earn a fifth ticket for free later by spending the miles. I never plan where I want to go because I wait until I can buy tickets below 1000 euro; preferred below 800 in business class. Check my Vietnam itinerary for 2 weeks to see where I took my family; it was an awesome trip for sure. In Singapore I didn't plan anything new but just showed my family around (it was my 8th time there) and took them to my favorite hotspots in Singapore.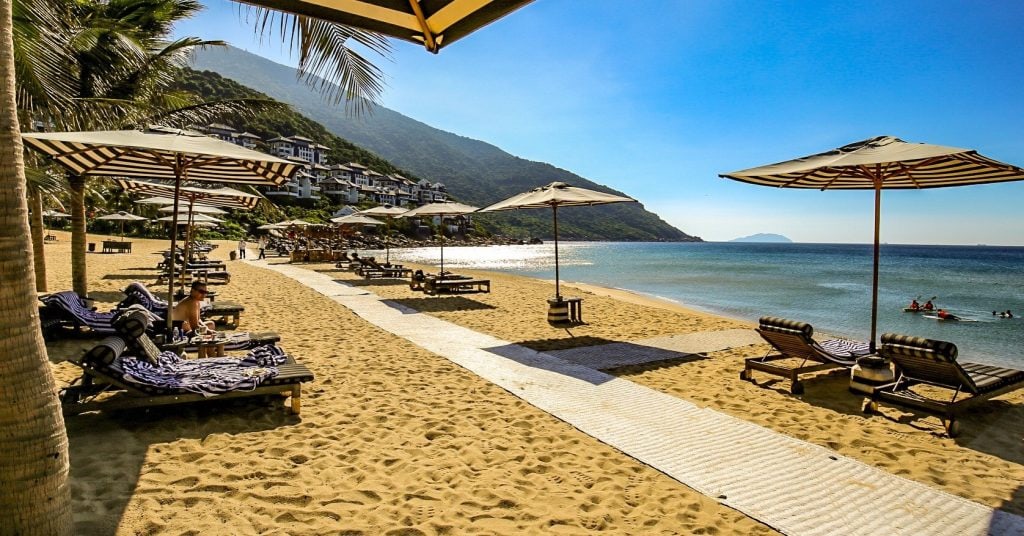 After returning home from the trip to Vietnam with the family I was only home for 4 days after which I flew to Los Angeles with my daughter. I started the trip in Dublin and flew back to Amsterdam and onwards to Los Angeles. This brought the business class ticket down from over 3000 euro to below 1000 euro. In Los Angeles I had a three-day conference after which I did a two-week road trip on the west coast of the USA. Read all about this trip in my two-week west coast itinerary including Yosemite, Death Valley, Grand Canyon and more.


In September I had a short business trip to Prague and Moscow. Finally, I had time to do a sightseeing tour on the Moscow metro which has several interesting stations. In Prague I visited again my favorite restaurants where I go each year over and over again. They ARE good hotspots in Prague. The last day of the month was the start of my Argentina trip.
Three long-haul trips in quarter 4 finished my year
In the 4th quarter I made four long-haul trips: nice! I should do that each quarter. First, I went to Argentina where I had a three-day conference during which I spoke to over 200 people. After the conference, I went on a 6-day trip to El Calafate and El Chaltén in Patagonia. I visited the Glacier National Park which is a UNESCO World Heritage Site. I hiked the Perito Moreno Glacier; had a gastronomical cruise over the glacier lakes and did the most famous hike in Argentina to the Fitz Roy mountain.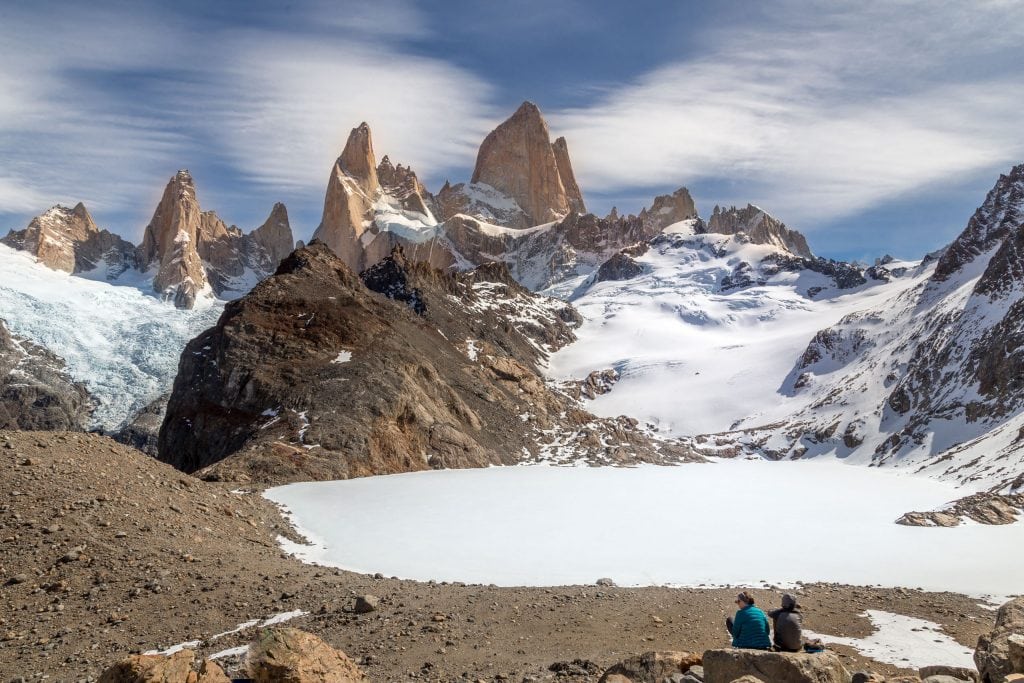 I returned mid-October and after a day trip to Berlin I flew to China at the end of the month. In Beijing I attended a conference after which I went to Jiuzhaigou and Huanglong which are two natural wonders in the Sichuan province. I also visited Chongqing from where I explored the Dazu Rock Carvings and the Wulong Karst System which are two UNESCO World Heritage Sites. I flew back from Chengdu on the Dreamliner of KLM; my first time I could try out their business class on the Dreamliner. It was a long trip as there were some flights involved with not the best timings which made me stay overnight two times which I preferred to have avoided.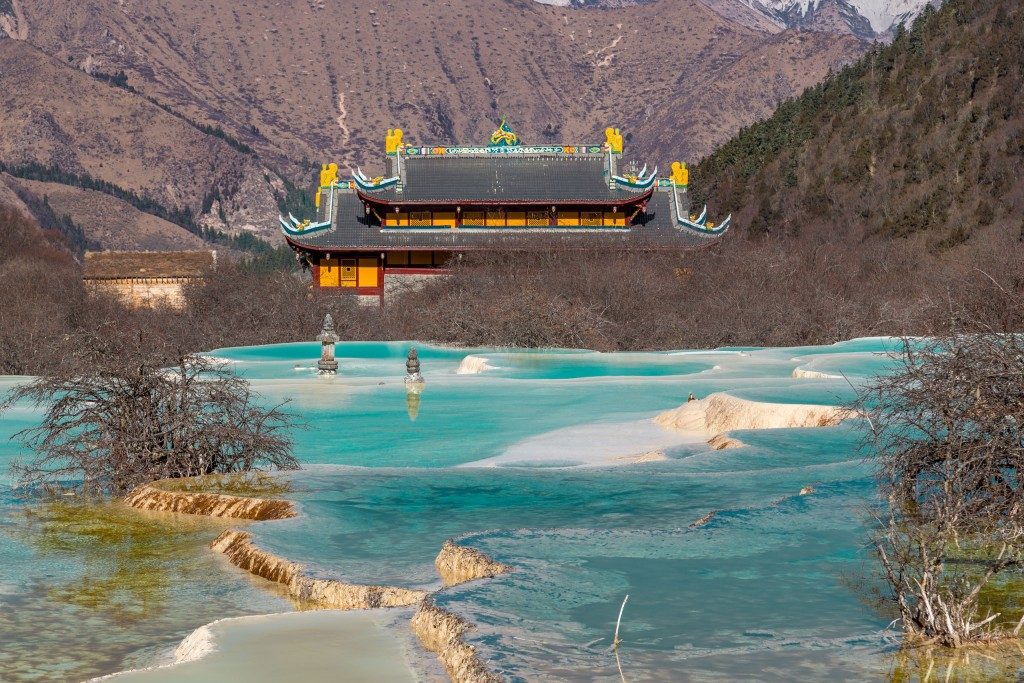 After China, it was time to go to Brazil by the end of November. I was home just 10 days but did spend some quality time with my wife and kids. Before I went to the conference in Sao Paulo I went 10 days to Bolivia. Normally I try to limit my side trips to 6-7 days before or after a conference as I prefer to be away not more as 10-11 days at a time if I travel alone. Bolivia however is a bit remote and due to the altitude, I needed time to get used to it, it had to be at least 10 days. I visited Sucre, Potosi, Salar de Uyuni, and La Paz; a very efficient itinerary including all major sights.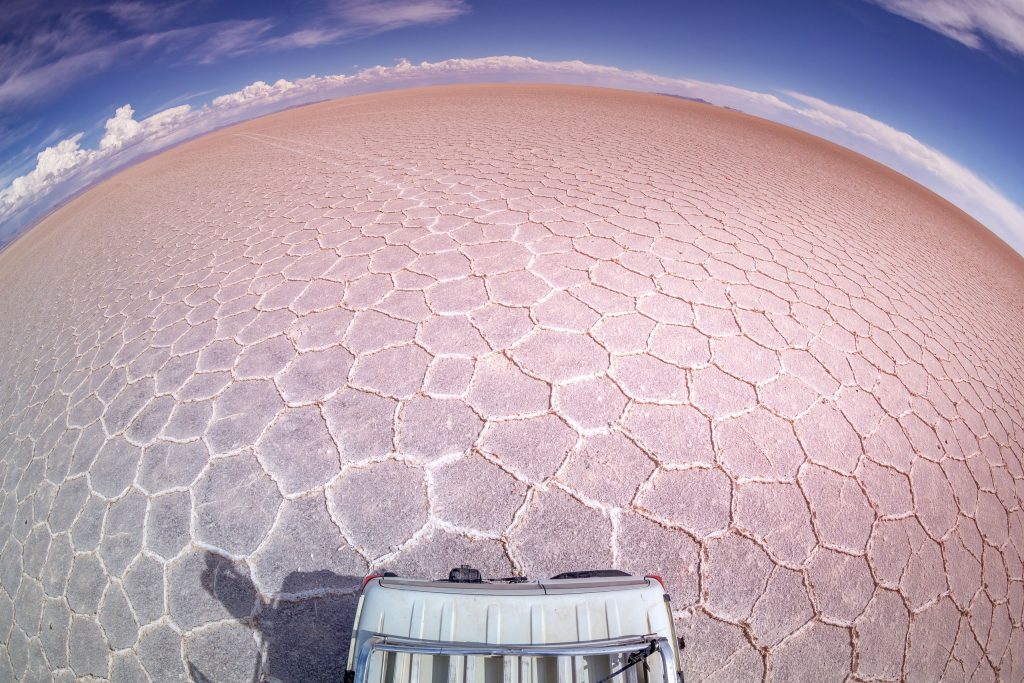 After my return I, had exactly 10 days before my trip to Japan with the family for Christmas and New Year. I'm writing this article from a train in Japan 🙂 I'm visiting Tokyo, Osaka, Kyoto, Kobe, and Nara in Japan and having a great time. I'll share my experience with you later in 2017! So stay tuned for that including more articles on the day trips I did during my travels in 2016.
2016 Conclusion
It was a hectic year but a very good one and I hope that 2017 will bring even more travels allowing me to see more amazing places. Let me know in the comments about your 2016! I'll be back early 2017 with a preview of the year that's coming plus some interesting changes that will happen here on CTB Global. For now, I wish you a joyful NYE and a good start in 2017 with lots of travels but more good health, luck, and prosperity. Happy New Year!
Stay tuned for more stories and subscribe to the newsletter or follow CTB on social media (Facebook, Twitter, Instagram including Instagram stories; on all social media you can find CTB @christravelblog) to get updated information.