It's the end of 2015 and I cannot escape by writing a summary of my travels this past year. I show you how to combine business with leisure travel and save thousands of euros! It will (partly) work for leisure travel alone too! Please note that some points and miles were collected in 2014 but of course I collect these again in 2015 to spend in 2016. At the end of the article I give you a few general points to keep in mind to save money. If you have questions or want to see an article on a specific topic? Let me know and I will consider it.
Stay tuned for more stories and subscribe to the newsletter or follow CTB on social media (Facebook, Twitter, Instagram including Instagram stories; on all social media you can find CTB @christravelblog) to get updated information.
My statistics for 2015
Let's start with my flight map of 2015 (click link for an interactive map).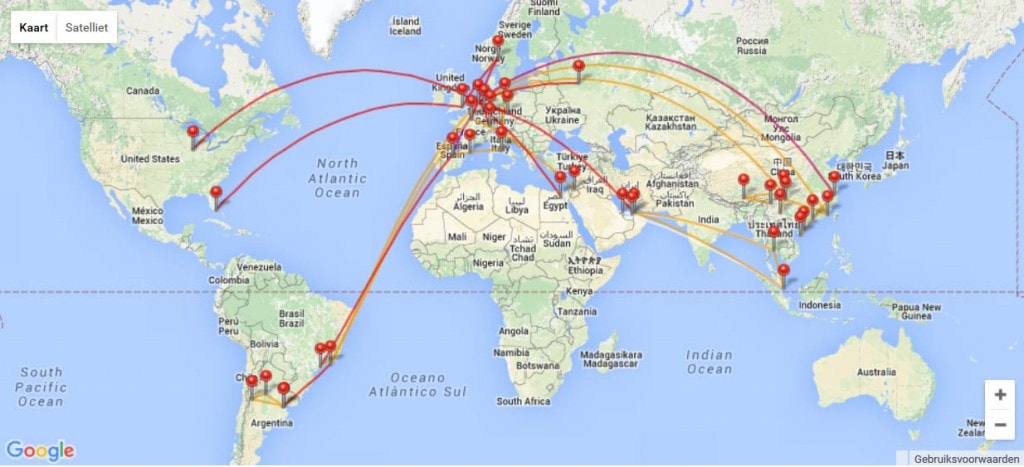 and some statistics first 🙂
55 flights; 20 economy, 9 economy+, 26 business class.
KLM is my top airline and others are mainly skyteam partners.
Total of 177015 kilometers; 4.4x around the world.
248:30 hours in the plane thats 10.4 days or 1.5 weeks.
21.7 tons of CO2 I put into the air; not proud of that.
I earned over half a million miles in Flying Blue this year and some small amounts in other airlines.
I stayed about 150 days of the year in hotels which earned me countless points.
I saved a lot using loyalty programs, use of promotions and being flexible with the leisure trips.
Now let's look where I went and how I actually saved money 😉
My travels in the first quarter of 2015
I started the year in Jordan and stayed there till 4th of January (read my full Jordan itinerary). The flight was completely free due to credit points I had left. Three of the hotels (total 8 nights * 2 rooms) were booked through pointbreaks of IHG Rewards Club at just 5000 points a nights and breakfast was included due to my platinum status as well. Kind of free stays due to the low amount of points. The first 4 days I saved about 1200 euro; a good start! Even the other nights, like in Aqaba, I used points for 1 of the 2 rooms and paid the other to keep earning points and status.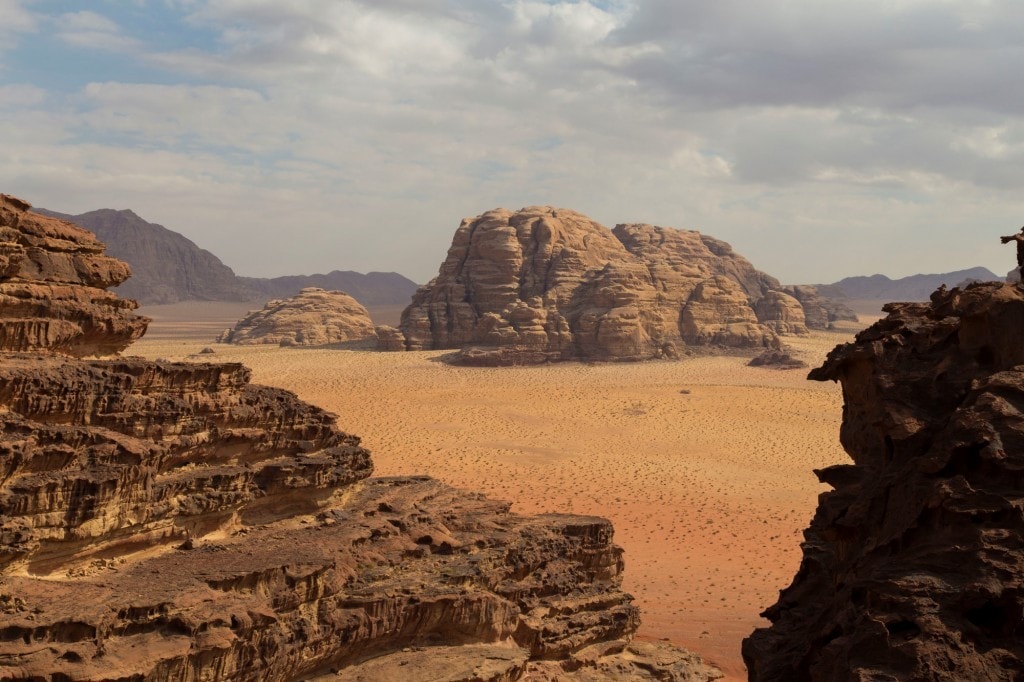 The rest of January was quite easy with a week business trip to Berlin at the end of January. This was a fully paid stay (of course 😉 ) and got me some nice points again. In February it was time to go to Egypt for 10 days (read my itinerary here). I went with the family and we flew Egypt Air from Frankfurt for just 200 euro a person. The Intercontinental Seminars Cairo was paid with 2 rooms x 10 nights x 5000 points = 100.000 IHG Reward Club points which included breakfast and evening snacks. I collected these points during the IHG Into the Nights challenge promotion which I would accomplish anyway (I did not have to do useless stays for it) so the stay was free saving us at least 2500 euro on hotel costs if not more. We saw everything around Cairo including a trip to Alexandria and the Wadi Al-Hitan.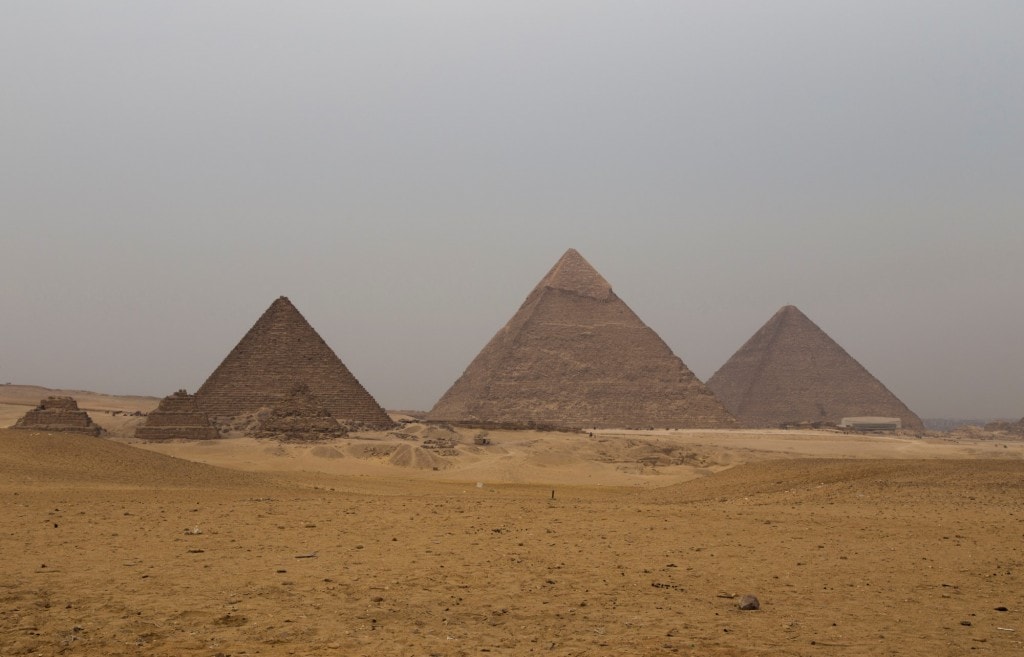 Next up was a business trip in the second week of March: My City – Berlin – Rome – Madrid – Amsterdam – My City. I stayed everywhere just one night except in Rome two. I just had to pay the second night in Rome as all others where free due to the best price guarantee; it saved me about 600 euros. I took the train to Berlin and a special offer AirBerlin flight to Rome. Rome – Madrid – Amsterdam was an open jaw on Air Europe which was very cheap because of the open jaw. In Rome I had a day to explore the Vatican.
At the end of March my yearly trip to Singapore was scheduled again. Did you read my tips on rooftop bars and places to eat in Singapore? I took advantage of an Emirates promotion which got me a business class open jaw ticket to Singapore and back from Bangkok for just 1200 euro with the flight Singapore – Bangkok included. I still have the miles which I value at about 100 euro. In Singapore I booked a paid stay at the Intercontinental to collect some points. In Bangkok I stayed partly free at the Sukhothai, W Hotel and the Intercontinental hotel; saved me about 500 euros. I took five days to explore Bangkok, climb the Sathorn Unique tower and visit Ayutthaya. I arrived back home early April.
The second quarter of 2015 was more easy
After my return from Bangkok I just had over two weeks at home before I went on a combined leisure and business travel to China and Tibet. This was my annual trip with my son and lasted over 3 weeks. I already booked flights to Xiamen and back from Chengdu in January during the Flying Blue Promo Awards. A business class ticket was 50000 miles one way and taxes to be paid about 200 each way. Maybe not the best redemption looking at the taxes but it did save us about 1000-1400 euro each on the business class tickets. Then suddenly in February the Intercontinental Lhasa Paradise got on the pointbreaks promotion of IHG Rewards Club for just 5000 points a night. I redeemed 50000 points for 10 days Tibet in the best 5 star hotel there. This also fixed our itinerary and we went to explore Kunming and onwards go Dali and Lijiang for a few days. We ended in Shangri-La before going to Lhasa and from there to Chengdu to stay at the awesome Intercontinental Global Center. On the way we partly had paid stays, partly complimentary or point stays saving quite a lot as each hotel also upgraded us to nice suites and we had breakfast and minibars including. We had yet again a great father and son trip in China; our favorite destination.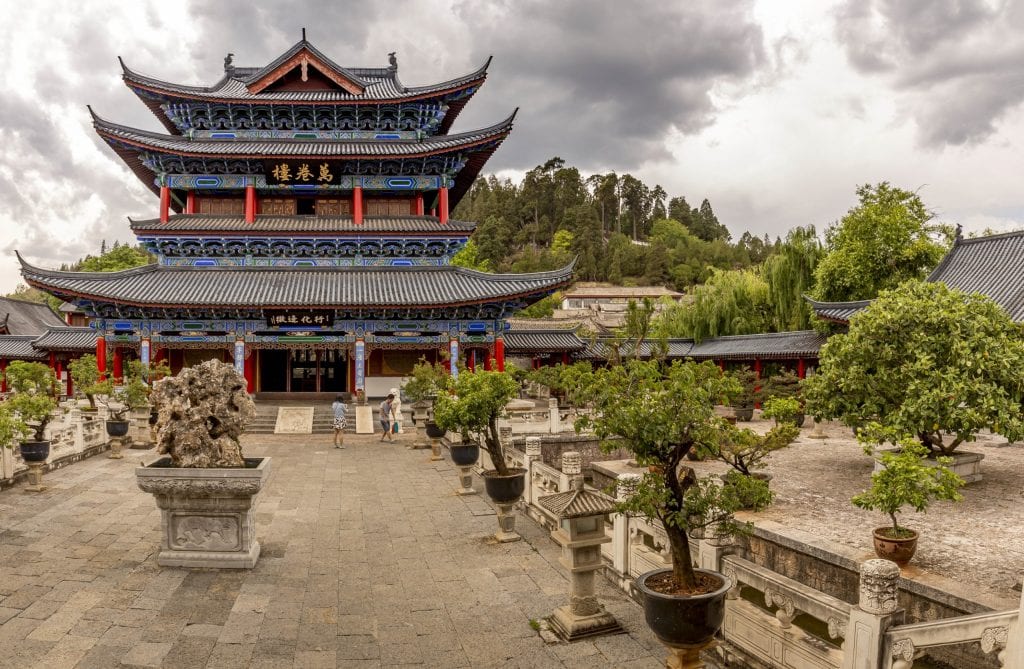 May already passed when we got home and my next trip would be in June to Moscow. It was mainly for business and as each year I opted to stay at the Intercontinental Moscow which offered me a great rate. I had one day to explore Sergiev Posad, in my quest to visit all UNESCO World Heritage Sites. Russia is cheap at the moment with the current exchange rates but making business difficult. Business is down by 85% at least.
The third quarter had one trip cancelled
July was coming and we were ready to book a trip to Portugal but finally decided to stay at home during July due to some personal issues. In August it was time for my yearly trip to the USA. My wife took the kids to her parents' holiday house in France and visited the Mont St. Michel there. Early July I was still without tickets to the USA. Even my tips to buy cheaper business class tickets did not work until suddenly I found something. On a not to mention OTA I found a business class ticket on KLM from Dusseldorf through Amsterdam to Chicago for just 1350 euro which quoted at the KLM site about 2200 euro. Not the best rate still but I took it as it would return 180 euro credits on my corporate account plus earning a nice amount of miles. I stayed in Chicago for business and explored quite some night clubs in downtown Chicago; an awesome time. Normally I always went to visit my friend who I found back after 18 years but this year it was no option. Last minute I bought tickets to Buffalo and did a road trip with my Alamo rental car. It was a nice time at the Niagara Falls, the ice wine tastings and my visit to Toronto. The Crowne Plaza Niagara Falls was close to 400 USD a night which was way too much so I used 1 of the 3 free nights I earned from the Into the Nights promotion in the last quarter of 2014 so I paid nothing. In Toronto my choice was the Intercontinental Yorkville which got me a nice rate and earned some nice points for future stays. Back in Buffalo I needed a stay at the airport and the Holiday Inn had a good rate with bonus points and breakfast netting it to maybe 50 USD. Altogether a lot of savings again.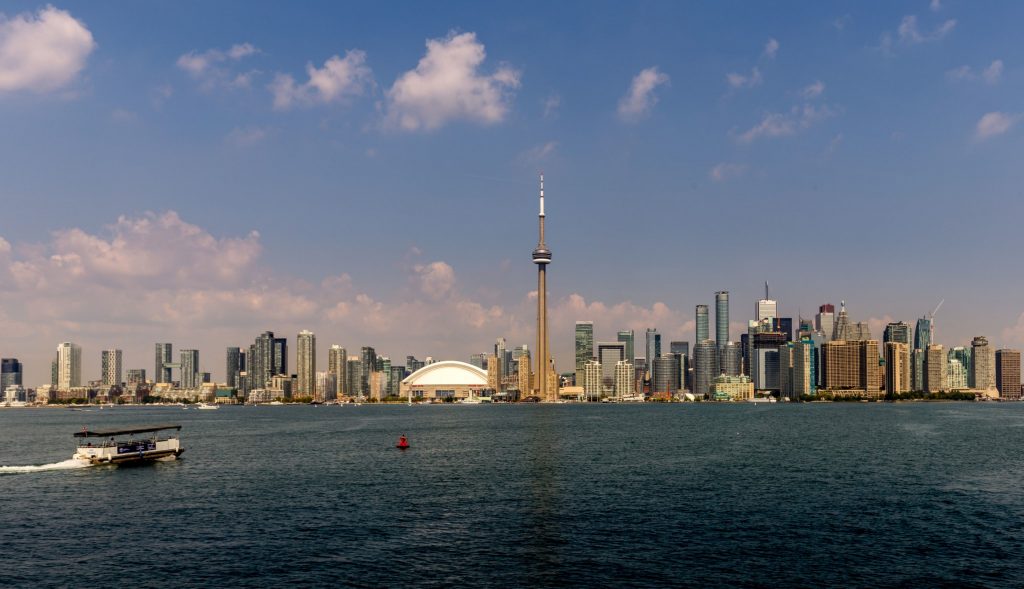 Early September I had a short business trip to Prague where I had half a day to explore the Castle Quarter. I stayed at usual at the Intercontinental Prague which was my first stay of the Accelerate promotion IHG was running thus earning me a bit of additional points. Next up in September was a business trip to Switzerland where I could finally explore the Grand Hotel Bad Ragaz which I was eager to do since many years. A half day trip to the source of the water I managed to squeeze in too. And it was already end of September…. This quarter passed by way to quick.
The last quarter of 2015 saved me the most money
In the fourth quarter there are the October holidays and Christmas holidays with the family and I have always three long-haul trips for business: Argentina, Brazil and China, the first two less important and only worth it if I could fly cheap. I got really lucky early August! First British Airways offered a business class fare from Oslo to Miami for just 400 euro! I directly booked this for the family trip in October. It would earn me also a lot of miles which I could use in 2016. The flight from Amsterdam to Oslo I could easily book in economy using credits I had left. So we went to Miami for the October holiday exploring South Florida including the everglades and also Sanibel Island. I used my last two free nights I had left in Key West Crowne Plaza and for the Holiday Inn Resort Sanibel Island as they were high priced; I saved about 750 USD. The other hotels where partly paid, partly points but all part of the challenge for the IHG Accelerate promotion including bonus point packages they would in the long run not cost much. The Crowne Plaza Hollywood Beach Resort was just north of Miami and thus a bit cheaper but the location was much better and quieter.
Before the October holidays was my yearly trip to Argentina. Here I was lucky as business class flight fares to Buenos Aires were over the roof (3500+ euros) until KLM made a South America promotion with Bogota being the cheapest at about 1100 euro and Buenos Aires at 2000 euro. I chose for Sao Paulo at 1300 which would return me 180 euro in credits. The reason was that I would fly to Mendoza and Cordoba for leisure after my business. This ticket in economy with Aerolineas Argentina was about 700 euro and would make the total 2700; from Sao Paulo to Buenos Aires including Mendoza and Cordoba and back was also 700 euro thus making my total 2000. Even with the night I spend at the Holiday Inn Paris Airport it saved me still 600 euro AND earning me a lot more miles. I visited the wine region in Mendoza and had great wine tastings and stayed at a wine resort! In Cordoba I went to see the Jesuit Estancias. It was a tightly planned trip but well worth it.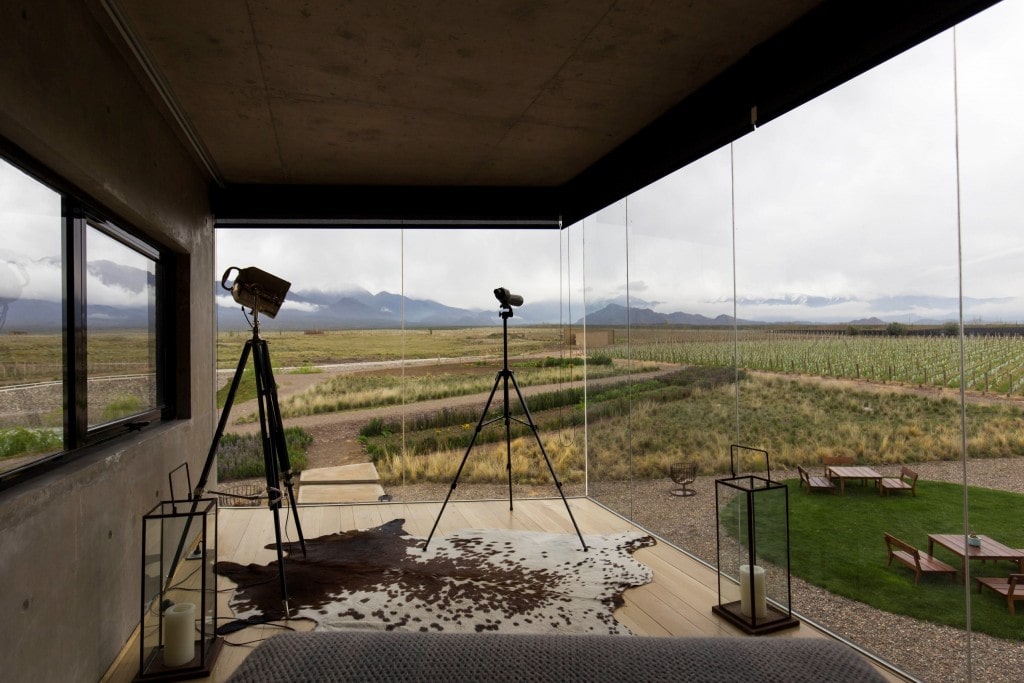 Early August when I booked the flights to Miami there was also a business class promotion of KLM out of Madrid to various destinations in China at just 990 euro per return flight (normally easily the double from Amsterdam) plus earning back 180 euro in credits and a lot of miles. I booked this for my business trip to China early November plus 4 tickets for our Christmas holidays. Of course I need to book a separate (economy) ticket to Madrid or Barcelona but the tickets could be nested as I explained before in how to book cheaper business class flights. These would give basically a return trip to Barcelona in February 2016 for me and to Madrid for the family during the February holidays. No money wasted. In China I stayed as usual at the Intercontinental Beijing Beichen and finally after 4 years I had time to explore the Olympic Park. After my business I had some leisure time in Jinan where I visited also Taishan Mountain. Xuzhou with the terracotta army and a day trip to Qufu were my last days in China before flying back from Hangzhou to Amsterdam. My return flight to Barcelona is only in February.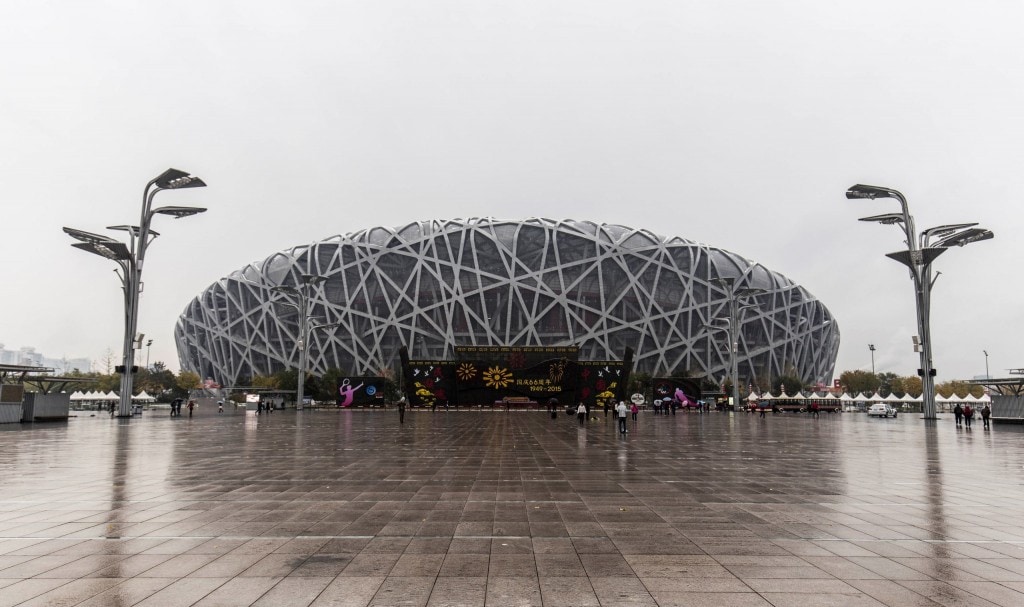 After the trip to China I had as usual the same problem with airfares to Sao Paulo. I should have booked the same promotion as above but I did not know my dates yet at that time. It was a business only trip and the airfares were so terrible that it would not make sense to fly. Just two weeks before my flight the Vente Privee website was offering 1500 euro vouchers on an Iberia business flight for just 500 euro! That's 1000 euro discount. I booked without hesitating a 2150 euro flight from Amsterdam through Madrid to Sao Paulo which only cost me net 1150 euro earning many Avios which I could add up to the Avios earned from the trip to Miami. These will come in handy early 2016. The Intercontinental Sao Paulo got me a nice rate for the 5 nights. Business was good!
Just 10 days after my return from Sao Paulo I would fly to China with the family for our two week Christmas holidays. We had to stay overnight in Madrid but with buying bonus points again it was just 45 euro per night. In China we just had to pay one room for 3 nights and all others were either on promotions, complimentary upgrades or point nights. My stories about this China trip will come online during the first part of 2016 as I'm writing this post while there!
Conclusion
It was a great year! I only missed my trip in July but sometimes things do not go as planned. I achieved all I wanted in 2015. As for saving on traveling I can only recommend to make sure to take advantage of promotions, collect miles and points. Read my article on buying cheaper business class tickets to learn a few tricks on that. As it comes to hotels my experience is that IHG Rewards Club is the most easy to collect points fast. If you achieve status in an airline or hotel program it makes sense to match status to another to benefit there too. I matched my Flying Blue Platinum to both Star Alliance Gold through Avianca Brazil and OneWorld Ruby through AirBerlin. My IHG Spire Royal Ambassador Status I matched to the highest tiers in Starwood, Marriot, Best Western and Hilton and second highest in Club Carlson, Hyatt and Accor. Just in case IHG has no hotels in the area and others do and I would still getting the benefits.
I saved enough in 2015 without spending too much time getting the last euro off. Keep in mind that time is money!!! Searching 5 hours for that flight saving you just 10 euro makes no sense.
2015 comes to and end and I would like to thank all readers for stopping by and wishing you a happy 2016.
Let me know how your 2015 was in the comments below! Any other ways of saving? Feel free to share them.
Stay tuned for more stories and subscribe to the newsletter or follow CTB on social media (Facebook, Twitter, Instagram including Instagram stories; on all social media you can find CTB @christravelblog) to get updated information.