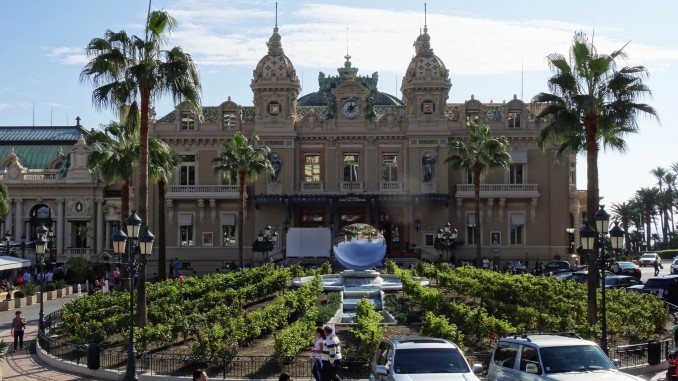 #TBT [ThrowBackThursday] week 52 of 2015. This week, something I remember from my visit to Monaco, 1 of the 52 countries I visited prior to 2015.
Monaco is one of the mini states in Europe. Located at the Mediterranean Sea and for the rest surrounded by France. I went on a day trip from Nice during a road trip in South France with the family.
It was a new country for me and of course we had to get a passport stamp. This stamp you can get at the local tourist office for a small fee. This fee was small but I have also another experience with fees in Monaco.

Monaco can be expensive, but does not have to be!
Monaco is a country for the jet setters and you can watch the expensive cars, yachts and houses. For a day trip actually it's not that expensive but I made it expensive; kind off. I lost my parking ticket! Parking was already expensive in the first place but this made it more expensive. I had to pay a full 24 hour plus a fee! A big bummer after a day full of pleasure and joy!
Curious what I did more in Monaco? Read it here.
Stay tuned for more stories and subscribe to the newsletter or follow CTB on social media (Facebook, Twitter, Instagram including Instagram stories; on all social media you can find CTB @christravelblog) to get updated information.
Did you visit Monaco too or do you have questions? Please leave a comment at the bottom of the page. Love to hear from you!