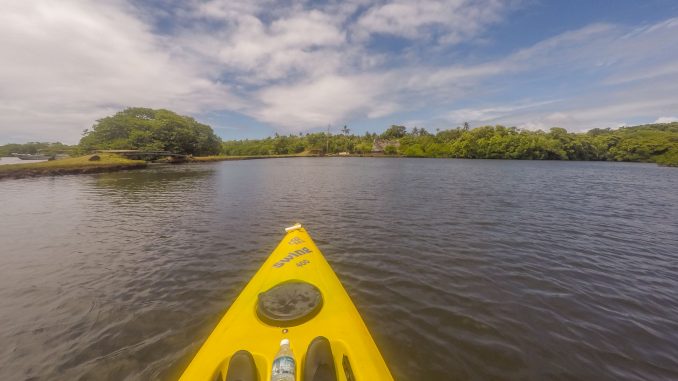 Yap Island in the Federated States of Micronesia is most famous for its dive sites. If you dive you know that you can't fly out within the next 24 hours so what can you do the last day? One activity on Yap is kayaking and it's something I can recommend everything to do. I stayed at the Manta Ray Bay Resort Yap which offers a full range of tours including a kayak tour through Yap's mangroves. At the time of my visit to Yap I didn't have yet an underwater camera. All photos in this article are simple GoPro photos; my apology for the quality. Join me on this tour through Yap's mangroves; it's a must do activity on Yap.
Yap's mangroves
Yap Island is surrounded by dense mangroves which protect the island from flooding and storms. Mangroves are trees that grow in saline or brackish waters. The mangroves on Yap are swamp mangroves as they lie within a tidal area. Mangroves are delicate ecosystems which can easily be harmed by human development and climate change.
On Yap Islands the local community made canals through the mangroves to get from the land to the open sea. They also use the woods for construction and cooking but they do make sure that they do this in an ecological way. The best way to explore mangrove areas is by kayak and that's exactly what I did during a half day tour on Yap.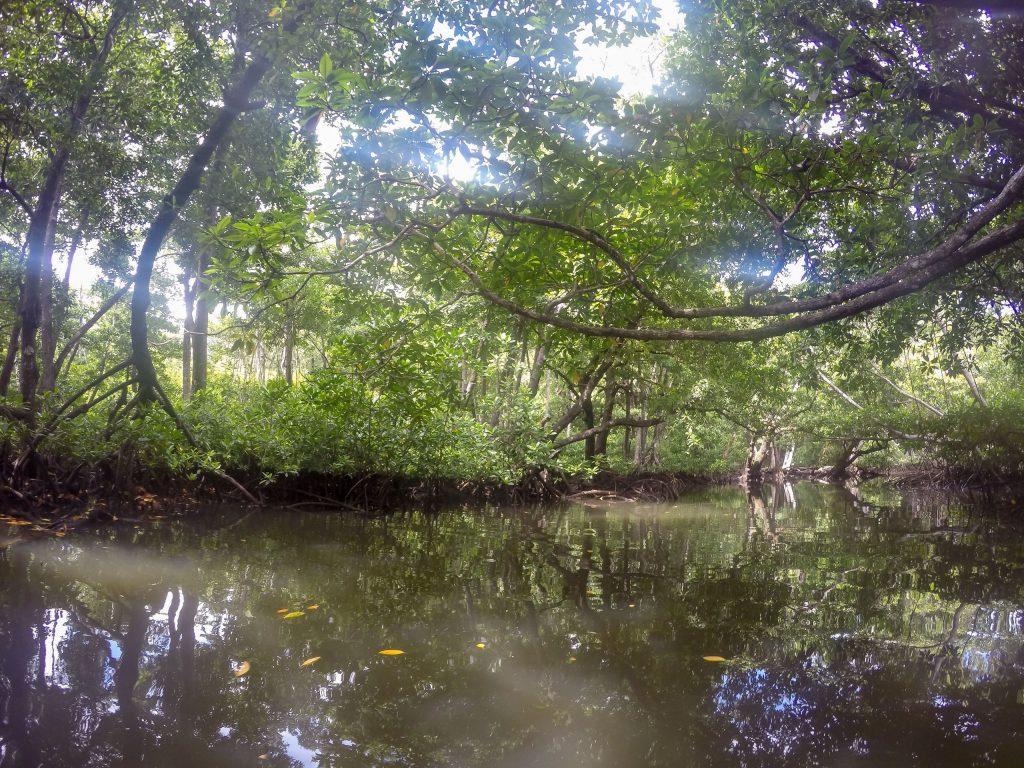 Kayaking on Yap
Manta Ray Bay Resort Yap where I stayed for three nights arranged my kayak tour on Yap. After a delicious breakfast in the morning I went with a guide by boat to the mangrove area. Everything was arranged perfectly and we went for a two-hour kayak tour through the dense mangroves of Yap. It's very quiet there and the shade is very pleasant in the heat of Yap.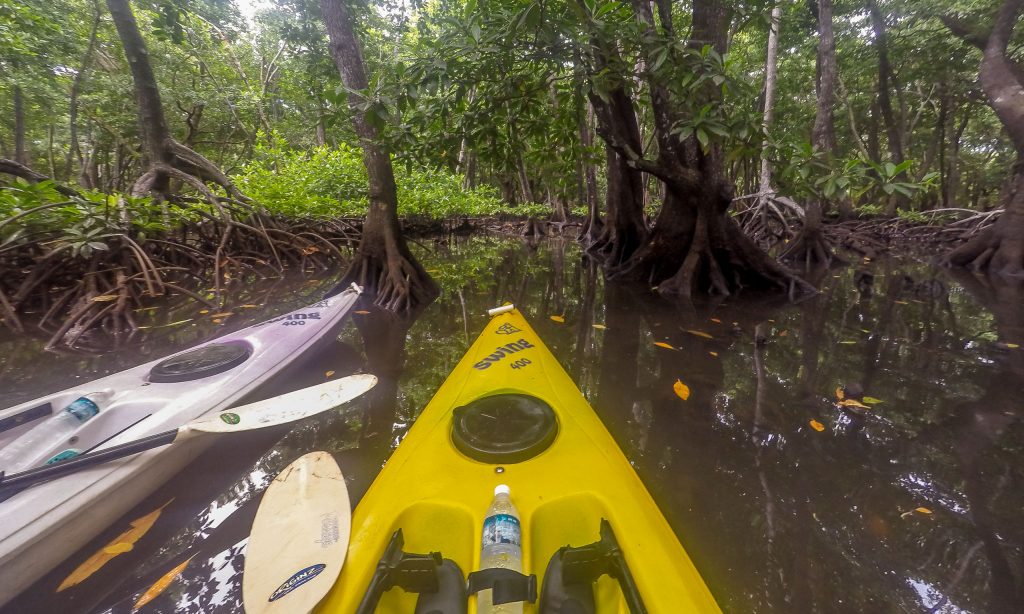 The guide of the Manta Ray Bay Resort Yap knows exactly where to go and showed me all kinds of plant species before we arrived at a bat habitat. I saw a huge colony of bats but also mangrove crabs and other small wildlife including a few birds. After maneuvering through the various canals of the mangroves, we continued over open water to an old Japanese dock. There it was time for a light snack before heading back.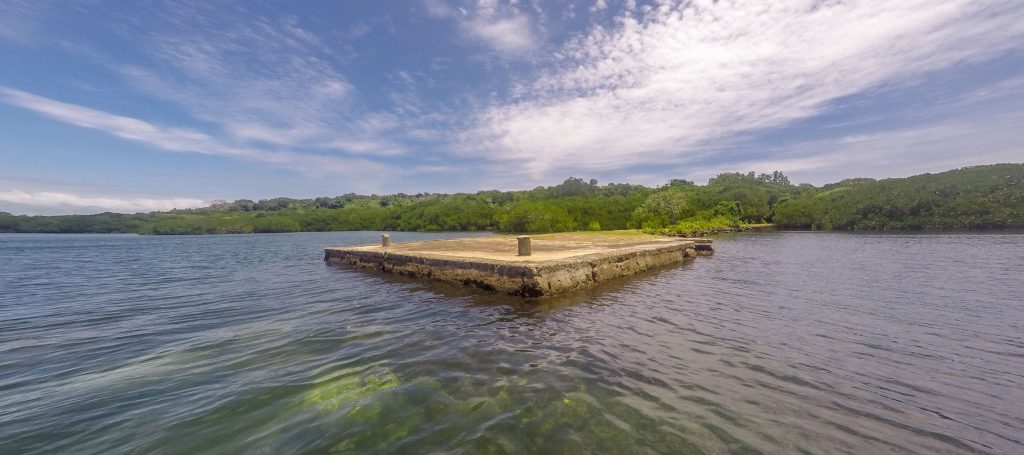 After the snack, which consisted of fresh fruits, we put the kayaks back on the boat. I saw a wreck in the ocean on the way to the mangroves and asked if it would be possible to stop on the way back. This wasn't a problem. This wreck wasn't always located at this place but more into the ocean. The last typhoon that hit Yap moved it to its current location.
I had a great time kayaking through the mangroves of Yap. It's a unique delicate ecosystem and very important for the protection against typhoons and erosion. If you do a kayaking tour on Yap make sure you don't leave any garbage behind; do take photographs! It's a fun activity especially for the last day if you can't go diving anymore. When I returned I still had time for a spa treatment at the Manta Ray Bay Resort Yap before my midnight flight. It was the end of a memorable stay on Yap.
Stay tuned for more stories and subscribe to the newsletter or follow CTB on social media (Facebook, Twitter, Instagram including Instagram stories; on all social media you can find CTB @christravelblog) to get updated information.
Did you visit Yap in Micronesia too or do you have questions? Please leave a comment at the bottom of the page. Love to hear from you!
Gallery Kayak Tour Yap
Click an image for a full screen gallery of more photos taken during this trip. If you like to use any photo for commercial, private or editorial use please contact first for permission and/or pricing.