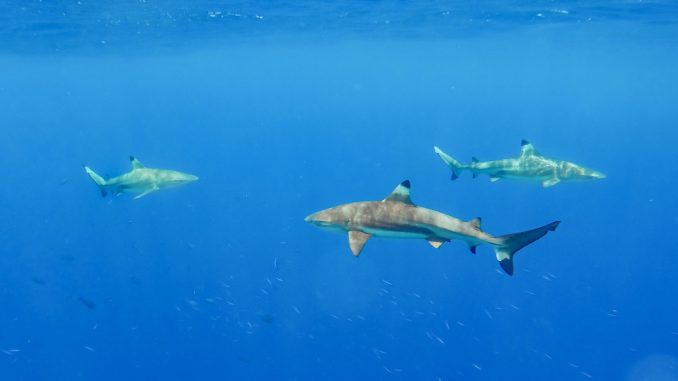 Yap is one of the four states of the Federated States of Micronesia, a country difficult to reach with only 2 arriving flights per week from Guam. When I had the opportunity earlier this year to visit Guam I could not resist booking flights to some other islands including Yap as well. I stayed at the Manta Ray Bay Resort Yap which also arranges diving & snorkeling tours on Yap. I'll show you what you can expect and see when snorkeling on Yap! It's an amazing place to go to.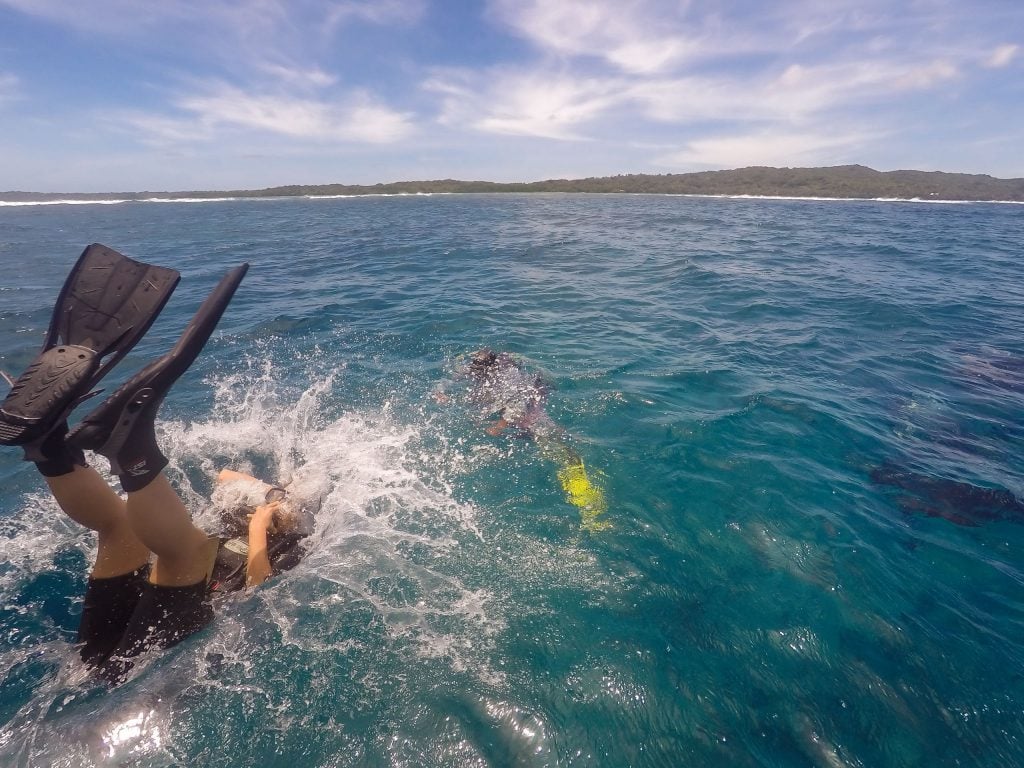 Snorkeling on Yap: things I want to do different next time
Yap is one of the world's finest dive locations and I couldn't dive! That's something I regret about visiting Yap as I missed the close-ups of the underwater world! After this trip, I immediately took courses back home and learned to dive so that on a next visit, anywhere in the world, I CAN dive.
Another thing I learned when I went snorkeling on Yap is that a GoPro is NOT a camera to take good photos underwater. At least not the kind of photos I want to make. It's perfect for wide angle action shots but that's it. Underwater photography is whole new world for me and I'll learn and improve! After I snorkeled on Yap I bought a new camera, an Olympus PEN5 with underwater house. It's a perfect starters mirrorless camera before going pro. Eventually I want to get an underwater house for my Canon 6D but they are pricy and I'm a bit afraid to take my Canon 6D body under water.
When I jumped into the water I saw the following awesome view. After I turned around I saw the second photo; a shark! Isn't that awesome? Swimming with sharks!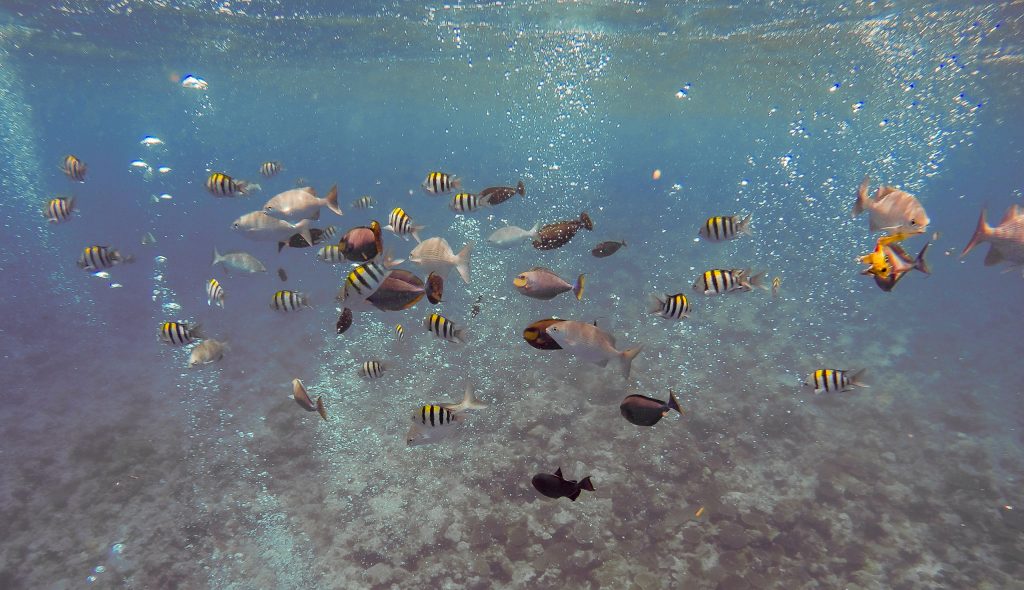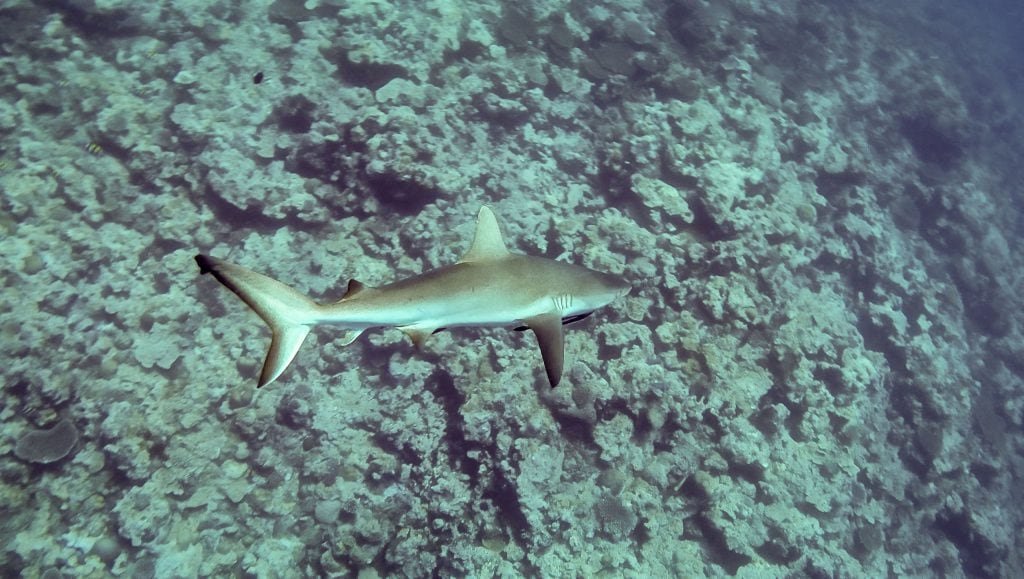 Snorkeling on Yap: What can you expect?
Manta Ray Bay Resort Yap is the luxury resort to stay at on the tiny island of Yap. I highly recommend staying there if you want to have a memorable experience. They arranged all my tours including a land tour, kayaking tour and this snorkeling on Yap tour. The speedboat departs from their private docks around 9AM and it took just 45 minutes to get to the first snorkeling spot. Normally a day tour goes to two locations and the guides know the best place during each season.
At the first spot the divers, who also joined the speedboat, would sit on the ocean floor for an hour hoping to see a manta ray. I learned from two divers that during all 6 or 7 days they didn't see a single one. Yap is famous for spotting Manta Rays but you must come during the right season and March wasn't the best time of the year.
After 15 minutes hanging above the divers, I went to shallower reef on the other side of the boat to get the most out of my snorkeling on Yap tour. Deep reef isn't interesting for snorkeling as you won't be able to see much or just far away. The good thing is if you arrange the tour with Manta Ray Yap Resort, with snorkelers and divers combined on the boat, they take you to spots where it's good for both. At the shallow reef, about 2 meters deep, it was great snorkeling.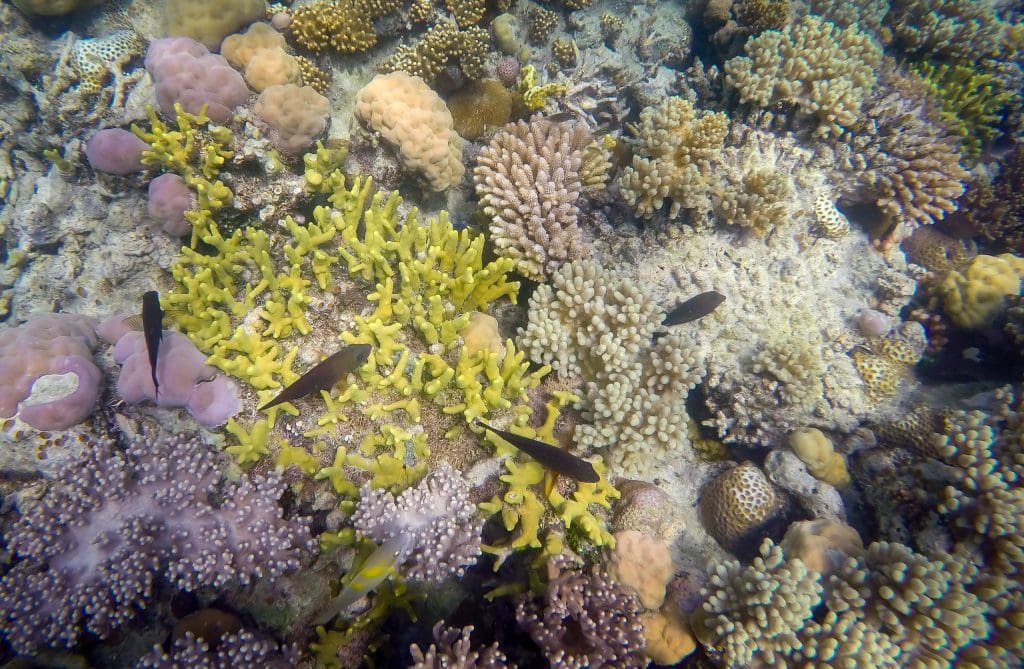 Have a look at the gallery to get an impression of what you can expect to see while snorkeling on Yap. There is much more, especially if you just float in the water as the fish will do their normal thing and show themselves. The moment you swim towards them to take a photo they go hiding. This is one of the reasons making photos while snorkeling, especially with a GoPro, is extremely difficult.
I had a great day anyway but as you can imagine I wanted more. That's why I started a diving course back in the Netherlands in freezing water! I bought a nice mirrorless camera with underwater house to make better photos next time. So, I'm much better prepared for my next water adventure! More on my Palau and Koh Samui experiences later! One last remark, make sure to use anti sunburn each hour as the waterdrops function as lenses. You'll burn in minutes. I know from experience.
Stay tuned for more stories and subscribe to the newsletter or follow CTB on social media (Facebook, Twitter, Instagram including Instagram stories; on all social media you can find CTB @christravelblog) to get updated information.
Did you visit Yap too or do you have questions? Please leave a comment at the bottom of the page. Love to hear from you!
Gallery Snorkeling on Yap
Click an image for a full screen gallery of more photos taken during this trip. If you like to use any photo for commercial, private or editorial use please contact first for permission and/or pricing.