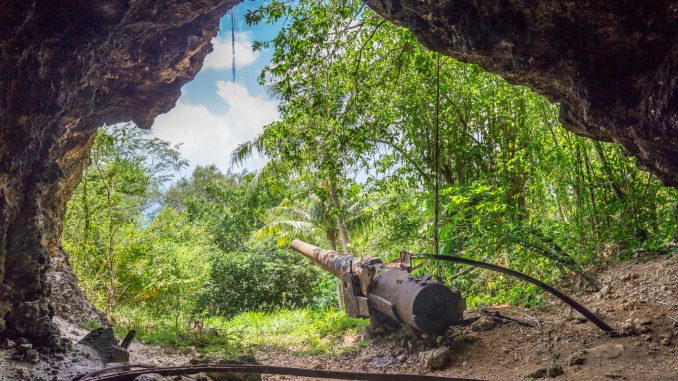 Tinian is part of the Commonwealth of the Northern Mariana Islands which is a group of islands in Micronesia between Japan, Palau, and the Philippines. From Tinian, the bombers carrying the atomic bombs which were dropped on Hiroshima and Nagasaki took off. It's an island that changed the course of history by ending World War II and starting a new Atomic Era. I recommend a Tinian day trip from Saipan for anyone interested in WWII and the Chamorro culture, but also those who want to get away from the crowds and have a beach for themselves. Let's explore!
How to get to Tinian for a day trip
The only way to get to Tinian is by scheduled flight from Saipan. Star Marianas Air offers at least 12 daily flights to Tinian. On Tinian I recommend hiring a car through Islander Car Rental which offers very affordable prices; do take a high clearance car as a few roads require one. The island is small but to discover the gems and learn about its history do take a guide! Walt from Discover Saipan joined me on my Tinian day tour and he arranged the flights and car before I arrived to the Saipan. Trust me, you need to double double confirm everything there! His fee is affordable and he knows the history and can answer any questions you have plus the tour is completely private and flexible.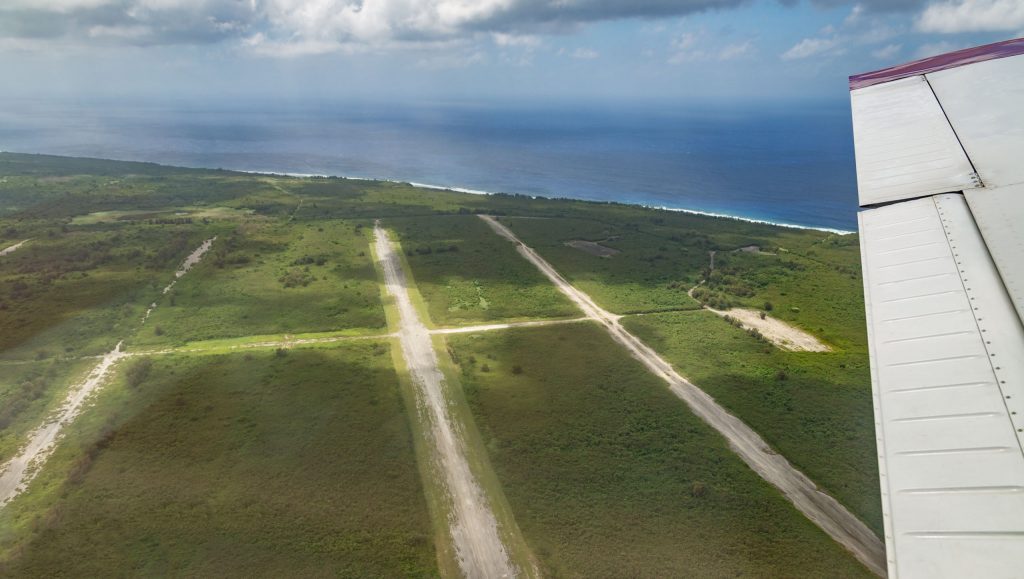 I love private & flexible tours! It takes up to 6 hours to tour the island so you don't need to take the 7 AM flight to be able to see all. Walt and I took off at 9 AM for our 15-minute flight on one of the Piper Caravans of Star Marianas Air. When you fly over Tinian you will see North Field with its four runways now largely taken over by jungle. The northern one is runway Able from which the Enola Gay took of and is pretty much clear of jungle due to military training several years back.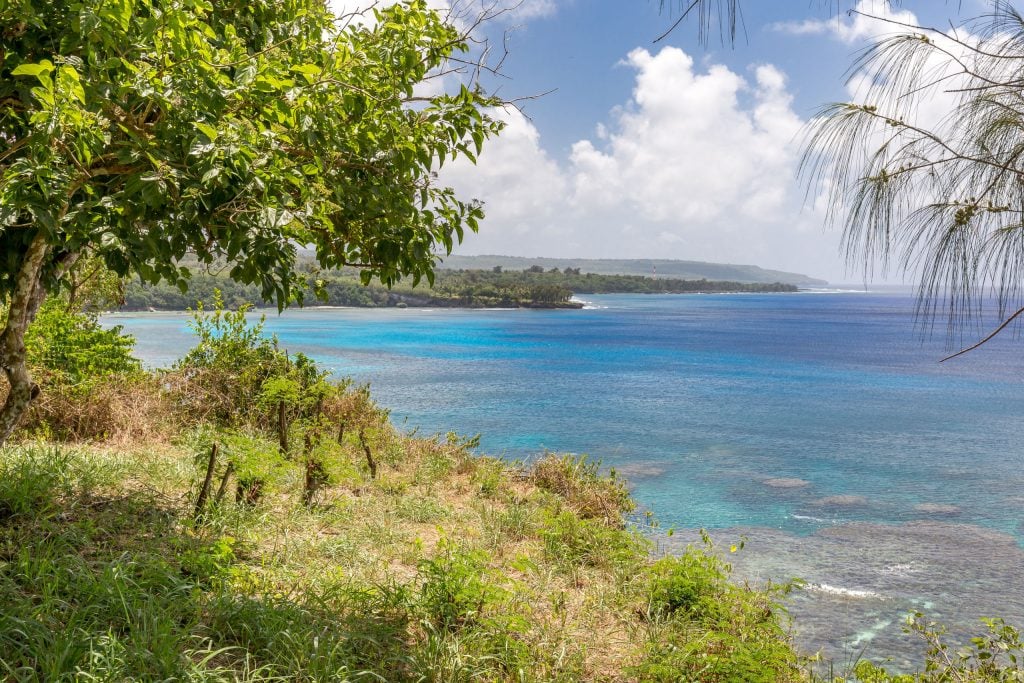 Tinian day trip: North Field
Most of Tinian is jungle today but during WWII this wasn't the case. After the US invasion of Saipan, they continued and took Tinian in June 1944 after heavy fight. They directly started with the construction of North Field which was constructed in about 6 weeks' time. It was during the heydays of WWII the largest airfield in the world with 4 runways each 8000 feet long. Its infrastructure was copied from that in New York with Broadway being the main road. That's the road you'll drive over towards North Field. After a short stop at a Shinto Shrine, a blowhole, and the old Japanese communications center (photo's in the gallery – the replica bombs are actually not at North Field but in San Jose city on Tinian) I arrived at the runways of North Field.

Runway Able, the most northern runway, is still in good shape today as it's a National Monument. Runway Able is the runway from where the Enola Gay, one of the hundreds B29 bombers on Tinian, took off on 6 August 1945. It wasn't carrying any conventional bomb but an atomic bomb called Little Boy developed by the Manhattan Project. It was dropped on Hiroshima and several days later another atomic bomb called Fat Man was dropped by the B29 bomber Bockscar on Nagasaki. This bombing, with over a quarter million of civilians killed, ended WWII and was the start of the Atomic Era.
When you arrive at Runway Able, just stand for some minutes at the start (or end) of the runway and think about all that happened and shaped our world as we know it today. Then continue to the bomb bits from where the bombs were loaded into the B29 bombers. Most buildings are overgrown by jungle but there are several buildings left to explore including some air raid shelters. From North Field the Tinian day trip continues along the west coast down south.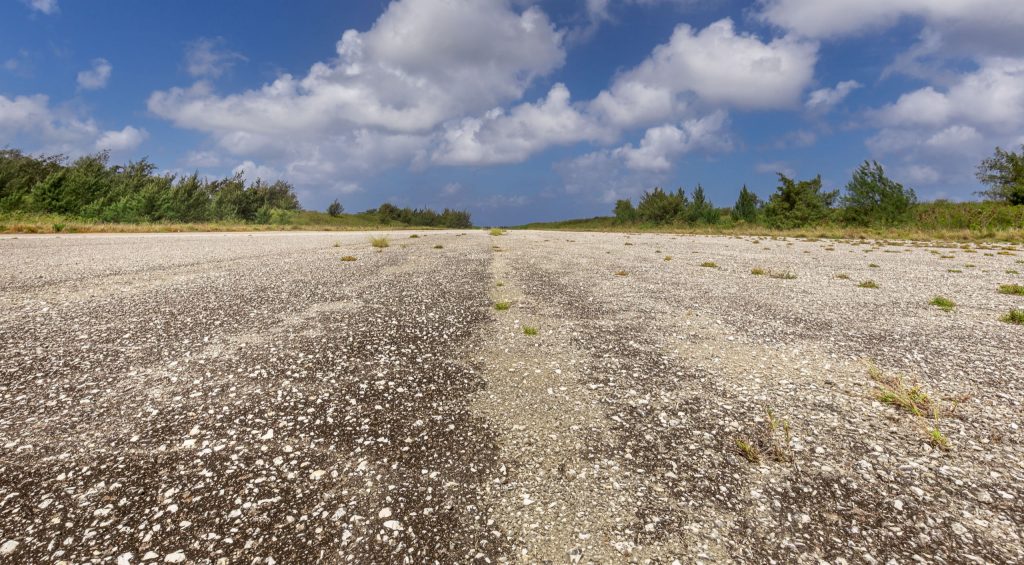 Tinian day trip: the Chamorro indigenous people
Tinian isn't all about WWII history it's also one of two places in the Northern Mariana Islands, the other being Rota, where you can find remains of the Chamorro indigenous people. It's believed that over three centuries ago Chamorro people arrived from South East Asia and Melanesia to the Mariana Islands. They lived from fishery and agriculture and had a strict system of classes. The latte stones are all that remain from that time.
In the 16th century the Spanish first arrived at the island (a clock tower remains) and documented the culture of the Chamorro's. These latte stones weren't in use anymore at that time so it remains a bit of a mystery what they represent. The most common theory is they were the foundation of a house, probably of the elder, or possibly a temple. On Tinian, you can see the biggest latte stones at the Taga house, on Rota however you can see the biggest group of stones plus a quarry. What do you think these stones were for?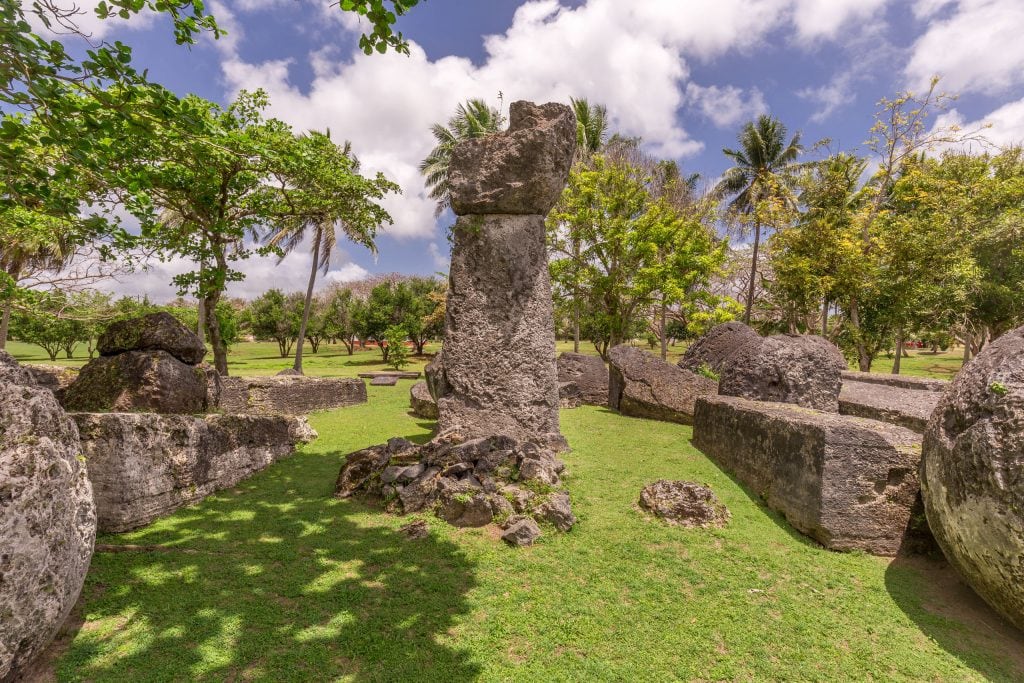 Tinian day trip: Remains of the Japanese rule
There are two Shinto Shrines left on Tinian which date to the Japanese rule (from WWI to WWII) of Tinian. One is located just off Broadway when you drive towards North Field and the other close to San Jose, the capital of Tinian. These are one of the few Shinto Shrines outside of Japan that exist and are well worth a stop on Tinian during the day trip.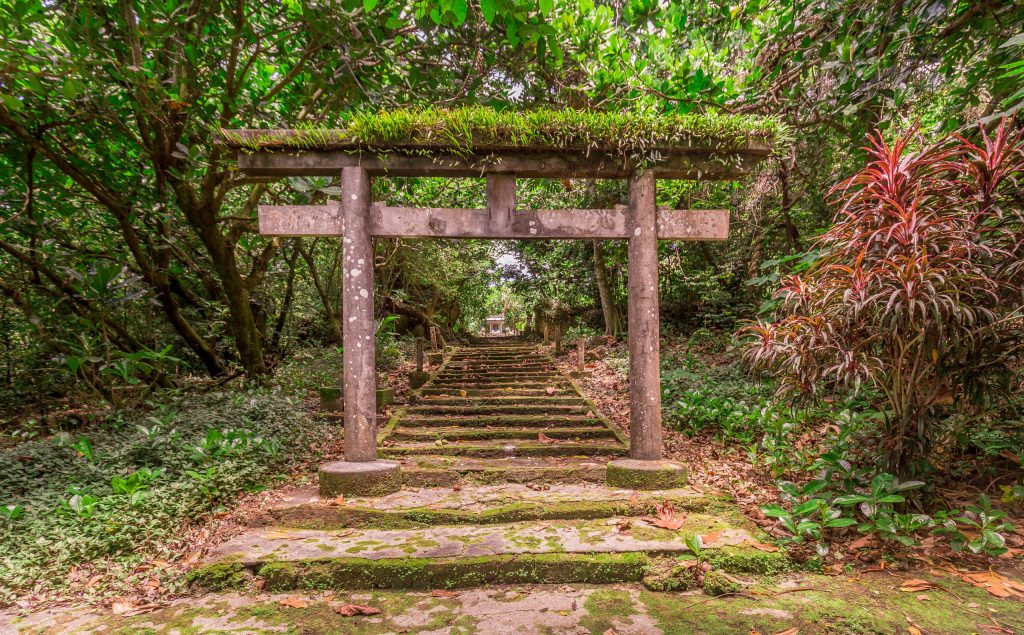 Other Japanese relics date to WWII which include the communications center located on Broadway and various air raid shelters on North Field. The Japanese cannon isn't located correctly on the map of the CNMI Tourism Buro but Walt of Discover Saipan knows where to find it. Just don't drive there when the ground is wet; Walt can tell you why. At the end of WWII hundreds of Japanese jumped of suicide cliff to take their own lives avoiding imprisonment. It was the last stop of the day for me too.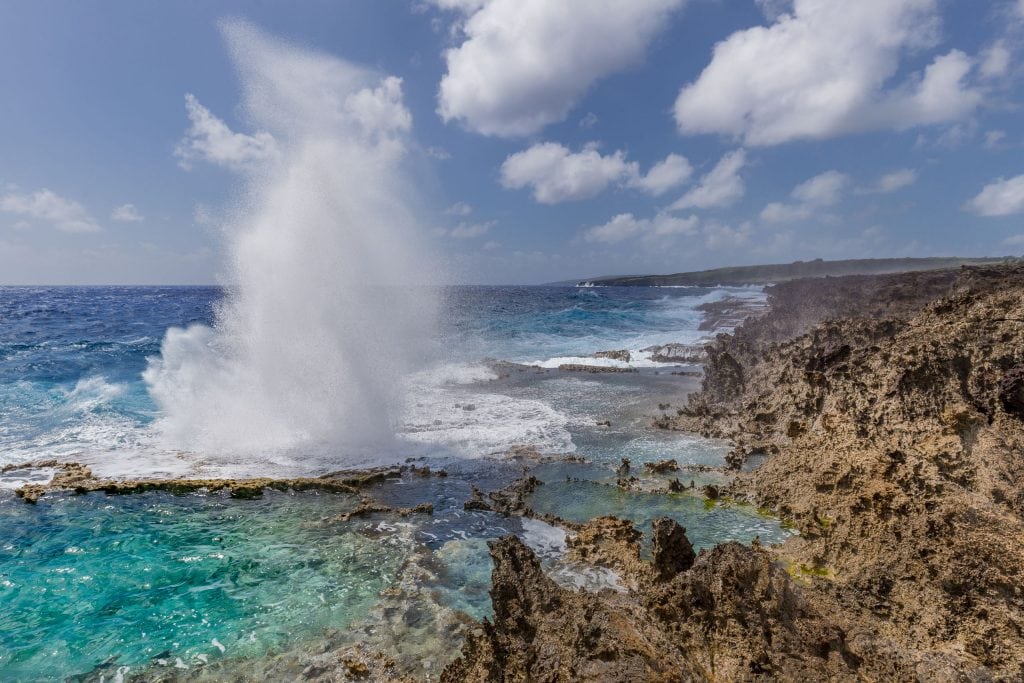 There are a few natural places of interest on Tinian like the blowhole, the beaches, and just great views over the ocean towards Saipan. I didn't take lunch on Tinian and didn't want to go swimming but it's surely an option to extend the tour for an hour or two!
To say I had "fun" is probably a wrong word but I did enjoy the tour. The Tinian day trip tracing WWII's end left a huge impression in my memory. I finished the tour an hour earlier as planned. After dropping the car at Islander Car Rental, Walt arranged with Star Marianas Air that we could fly back to Saipan an hour earlier.
I recommend you to visit Tinian and learn about WWII history, the Chamorro people, to enjoy an empty beach or to go birdwatching which is another activity you can do on Tinian! I continued my journey to Guam and to Yap, one of the states of Micronesia during this 14 day Pacific Island hopping itinerary.
Stay tuned for more stories and subscribe to the newsletter or follow CTB on social media (Facebook, Twitter, Instagram including Instagram stories; on all social media you can find CTB @christravelblog) to get updated information.
Did you visit Tinian (Mariana Islands) too or do you have questions? Please leave a comment at the bottom of the page. Love to hear from you!
Gallery Tinian day trip
Click an image for a full screen gallery of more photos taken during this trip. If you like to use any photo for commercial, private or editorial use please contact first for permission and/or pricing.