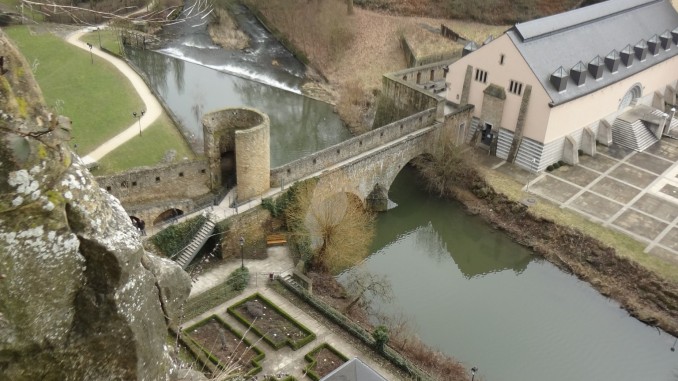 #TBT [ThrowBackThursday] week 31 of 2015. This week, something I remember from my visit to Luxembourg, 1 of the 52 countries I visited prior to 2015.
I guess everyone has had those trips that what you remember is something negative. During my both trips to Luxembourg this was the case. The first time I visited was many years ago in the 90's with my parents and we hired a tent on a camping for a week after which we would continue to France. Guess what, one week full of pouring rain! In the summer! The second time I visited with my own family in 2012 and we all got sick, it was cold and also rainy. A weekend city trip turned into a day and a half looking around and checking out early and just driving back home. Again a negative experience, but I won't give up! Trust me.
Sometimes things go bad, like in Luxembourg
I must return to Luxembourg to explore more of Luxembourg city, village of Vianden with its castle, taste the wines from the Moselle Valley, walk in little Switzerland in the Müllerthat and castle Esch. Maybe in a few years when I have visited again I can write a much more positive story on Luxembourg in a throw back thursday (#TBT) story! This time, it's all what I can say about the memories I have about this country. 1 out of 52 I visited prior to 2015.
Curious what I did more in Luxembourg? Read it here.
Stay tuned for more stories and subscribe to the newsletter or follow CTB on social media (Facebook, Twitter, Instagram including Instagram stories; on all social media you can find CTB @christravelblog) to get updated information.
Did you visit Luxembourg too or do you have questions? Please leave a comment at the bottom of the page. Love to hear from you!