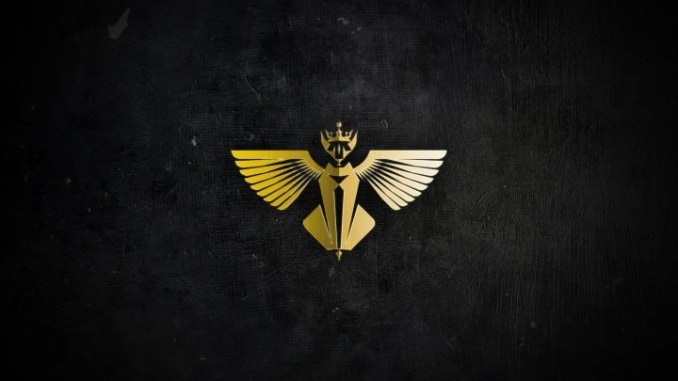 On a nice sunny afternoon I was sitting on a terrace at the Umm Qais archeological site in north Jordan. When I looked on the menu to choose some local Jordanian mezze my eye fell on the beer list which showed Carakale as a local beer. Being a beer fan I ordered a bottle of the Carakale blond ale thinking "this can never be good", but to my surprise it was one of the best blond ales I ever had!
Visiting Carakale brewery
In the evening back at the hotel I directly fired up my notebook to look for Carakale on the internet and found out they are a microbrewery in Jordan, the only brewery in Jordan. I knew about Jordan's wine but beer? I just had to learn more about this and decided to send some messages to the brewery to find out if a visit was possible. I did not expect any reply as it was during the new year holidays but the next day I got an email back from Yazan Karadsheh, owner and founder of Carakale. Yazan himself was out of the country but his colleagues could receive me at the brewery a few days later which I gladly accepted.
Being a beer fan I ordered a bottle of the Carakale blond ale thinking "this can never be good", but to my surprise it was one of the best blond ales I ever had!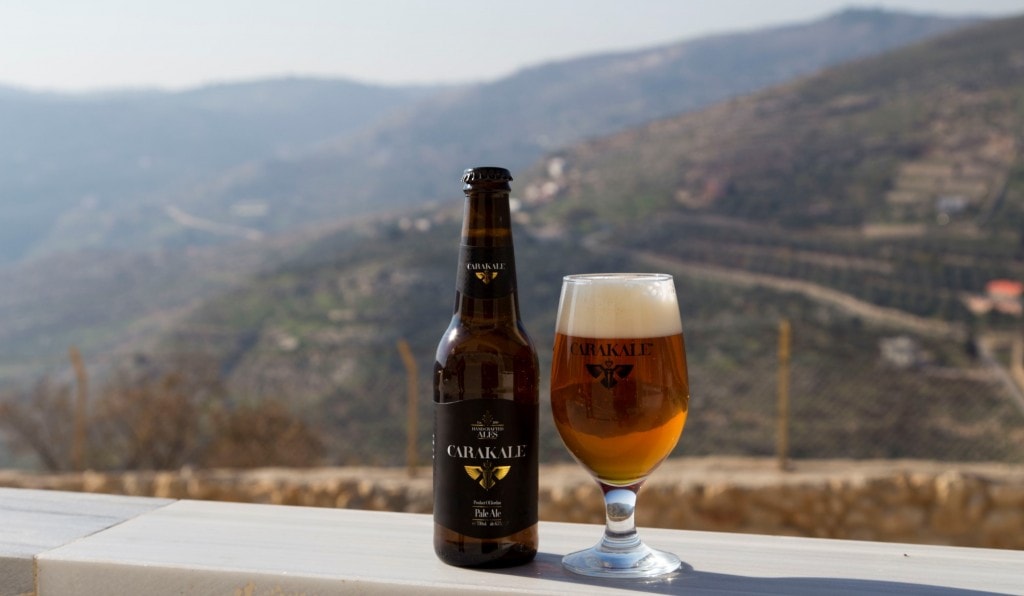 After an one hour drive from the Dead Sea I arrived at the brewery where I was warmly welcomed. We started tasting the various beers with a great view over the Fuhay's valleys. My favorite is the pale ale with its stronger taste. I hope Carakale will go international soon and I can buy it in the Netherlands. The stout was of very good quality but it's not my favorite kind of beer in general. The whisky ale and blonde ale are both of outstanding quality. Unfortunately I was unable to test the winter ale but if it's up to the standards of the others I'm sure it's good! After some tasting it was time to see the brewery.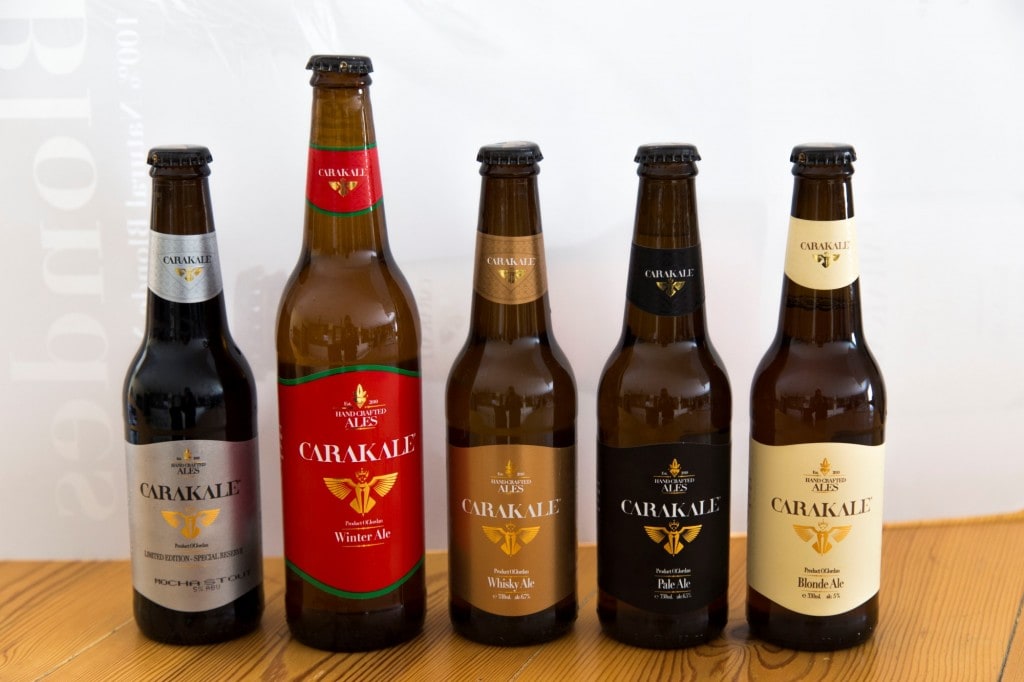 From the tasting room with its great view over the valley and brewery we walked through the brewery. Each process was carefully explained from start to the end. How they keep the three enemies of beer out: oxygen, heat and light. It was very interesting to see the small installation with which it all began (see bigger photo below). The whole brewery is designed by Yazan Karadsheh himself.
After the tour, we did some more tasting of course and a great visit came to an end. Hope to be back one day and see how Carakale develops and brews more different beers.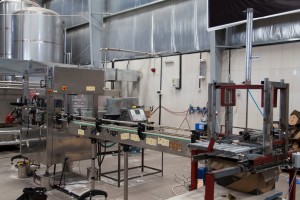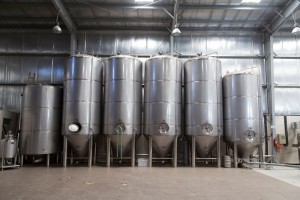 Yazan Karadsheh, owner and found of Carakale
What's your background on beer?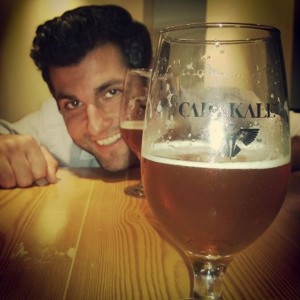 I started brewing junior year of college at University of Colorado at Boulder. My first Job, was at a home brew supply store called "What's Brewin" in Boulder, Colorado. In 2009, I was accepted into the Masters Brewing Program at UC-Davis, N.California.
After Graduation I was offered Jobs in various microbreweries around the states but I choose to go back to my college home state, Colorado , which was also a region packed with the best breweries on the Planet. I started working in a Brewpub as an apprentice under the award-winning Masterbrewer Dennis O'Harrow after which I continued my work experience at a microbrewery Called Upslope rated one of the best pale ale in the states. Before I left the States to return to Jordan and start the project I wrote a Dunkel Weizen recipe for Upslope based on that recipe, it won a medal at the Great American Beer festival.
What inspired you to start a brewery?
I remember being hazed and infused at a book store in Boulder, Colorado and a book fell on me with the title "The world beer book" I tried looking for Jordan and could not find us on the beer map. The beer that I thought that was our national beer turned out to be franchise and it's headquarters was in Netherlands. That is when the light bulb sparked in my head and I decided Jordan should have its own beer.
I was very surprised to find a brewery in Jordan. Was it easy to start a brewery there?
Look, on a scale from 1 -10, lets say it was 88 lol. I'm not going to put all our dirty laundry out but let just say it was a learning experience! A small sneak peek of the difficulties we faced for example it only took us one year and half to work on licensing and approvals for the brewery. During that time I built an entire 2.5 BBL brewery in my parents backyard to continue the lively hood of my passion and spirit. Carakale is our definition of nothing is impossible!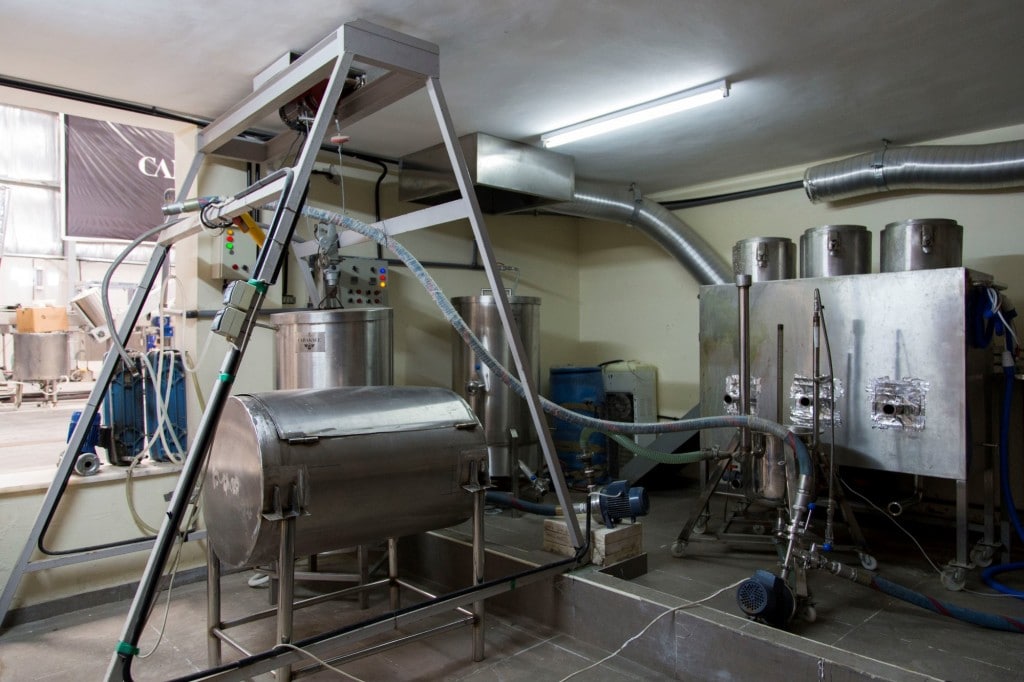 I am proud to say there were many amazing owners of establishments in this country from liquor store, restaurants, hotels, bars and pubs that came to our brewery and have been extremely supportive of the brewery and are still till this day!
We have been trying for two years to license a restaurant in the brewery's tasting room. We have all the approvals except for the municipality. We have our fingers crossed to have that challenge eliminated!
From where comes the name Carakale?
Carakale, Is a two-part name Caracal and Ale.
Caracal is a cat from the small feline kingdom. This cat can be found in Jordan and trails all the way down to South Africa. We changed the second C to a K to give it a stronger Copyright Admissions. Ale, is our house yeast. That is how it all came together!
What are the plans for the future?
We have two major plans for the future.
First, Educate our local consumers about beers and expand our styles. We currently have five styles of ales Blonde, Pale, Amber, Stout and a Winter.
Secondly, Exporting our beers to the world. We have already pre-set orders in the UK and states. I am currently studying the path to those markets!
Thank you Yazan for hosting me at the brewery!
More information on Carakale
For more information please connect with Carakale at:
Web: http://www.carakale.com
Facebook: http://www.facebook.com/Carakale.Beers
Twitter: https://twitter.com/CarakaleJO
Pinterest: http://www.pinterest.com/carakale/
And, of course, if you are in Jordan try the beer!
Stay tuned for more stories and subscribe to the newsletter or follow CTB on social media (Facebook, Twitter, Instagram including Instagram stories; on all social media you can find CTB @christravelblog) to get updated information.
Did you visit Jordan too or do you have questions? Please leave a comment at the bottom of the page. Love to hear from you!