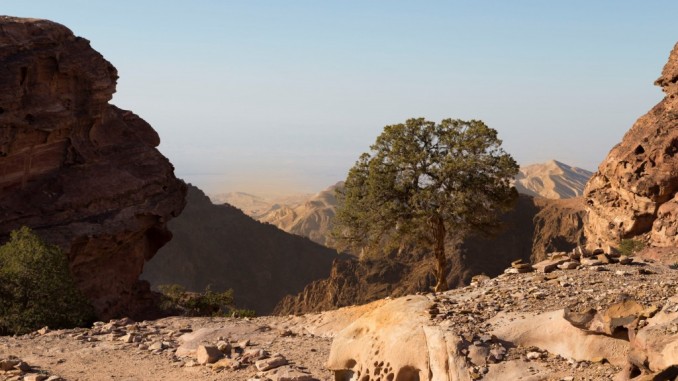 Jordan is a beautiful country for a road trip as driving is easy, safe and distances not long. A road trip is exactly what I did during the Christmas holidays a year ago. I have written about the regions in Jordan I visited during this family trip but it is time to share an exact ready to go Jordan itinerary for you. It starts and ends in Amman and it will take you to every corner of the country. This itinerary can be done both ways and it is possible to extend or shorten it. Please see the separate articles of each day for a GPS track of locations and a photo gallery. Enjoy your road trip in Jordan!
Day 1 – Arrival to Amman, the start of the Jordan itinerary
Depending on the time of arrival at the airport you will have some time to explore Amman or just sleep away the jetlag. I arrived late evening so this day was just to pick up the car and get to the hotel in downtown Amman where we would spend 4 nights.
Day 2 – A day in Amman
Amman is a beautiful city and can be explored in a day if you do not visit all the museums. It was our first day of our Jordan itinerary. You can drive in Amman, it's not that difficult as many say but if you are not used to traffic then maybe use taxis in the center. You will see the Roman Theater, Citadel of Amman, the street life and more.
Read the full story:
JORDAN – A day in Amman ; what to see and do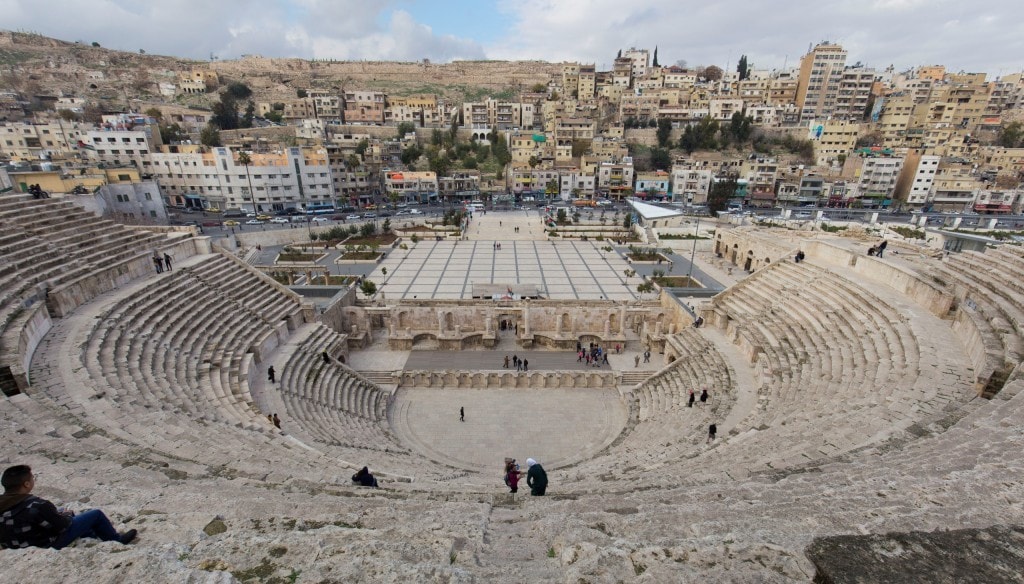 Day 3 – Desert castle loop
Towards the east of Amman in the fast desert you find various castles of which three are worth a visit. You will see the castle of Kharana first which takes up an hour to explore. Just down the road you will find the Qasr Amra which is a UNESCO World Heritage site and decorated with beautiful frescos inside. The last, a 30 minute drive more, is the castle of al-Azraq build from black stones located in the only oasis Jordan has. If you have time left you can visit a nature reserve there too.
Read the full story:
JORDAN – Exploring Qasr Amra frescos and the desert castle loop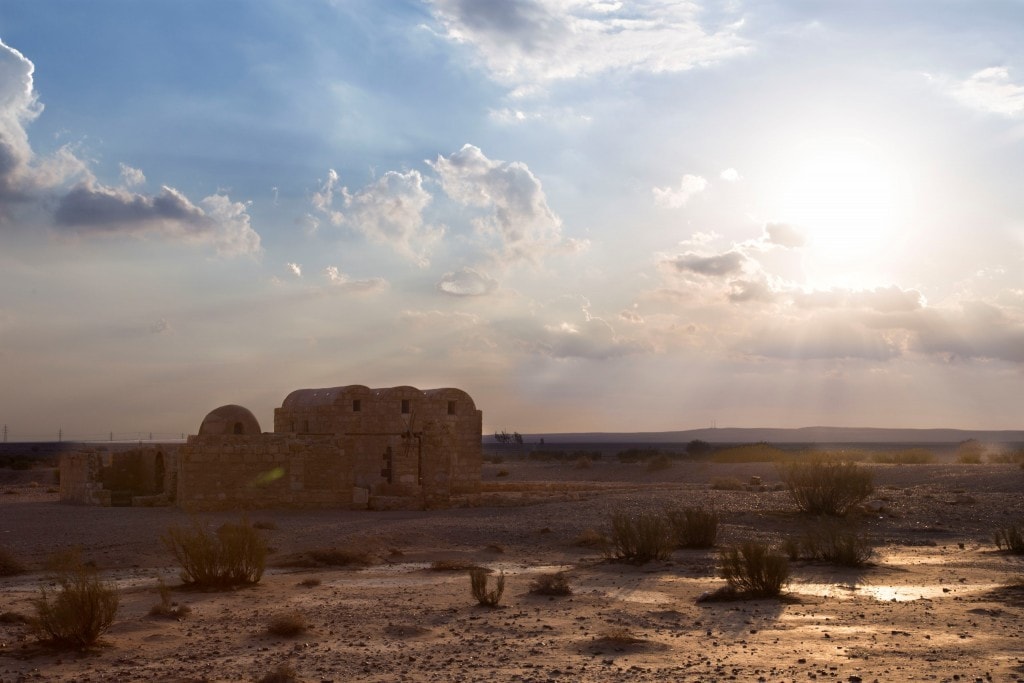 Day 4 – Northern Jordan
The fourth day of the Jordan itinerary will take you up north of Amman towards the Syrian border. I found this day maybe a bit long as we got back well after dark but it's better to get it done in a day to safe time. The first stop is at the Roman ruins of Jerash which will take about 2-3 hours to explore. From there it is a short drive to the Ajlun Castle and to take lunch in Ajlun. You can then drive further north to Umm Qais which is well worth a visit but if you have seen enough Roman ruins then skip Umm Qais. I'm happy I did as I learned there about the Carakale beer from Jordan which brewery I would visit later.
Read the full story:
JORDAN – Roman ruins of Jerash, Umm Qais and the Ajlun Castle in a day from Amman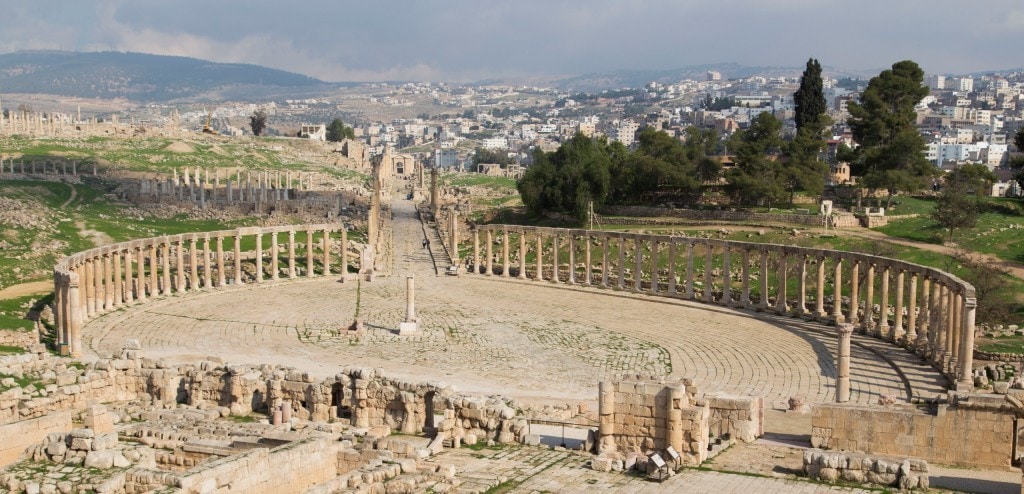 Day 5 – The Dead Sea
Today's day in the Jordan itinerary is the drive towards the Dead Sea. First we drove to Bethany beyond the Jordan, baptism site of Jesus which is located near the Dead Sea and on the route. To explore this area count on 4 hours as it's on a guided tour only in a military zone. After the visit we drove to our Dead Sea resort where we arrived late afternoon for a 3 night stay.
Read the full story:
JORDAN – Floating in the Dead Sea & baptism site of Jesus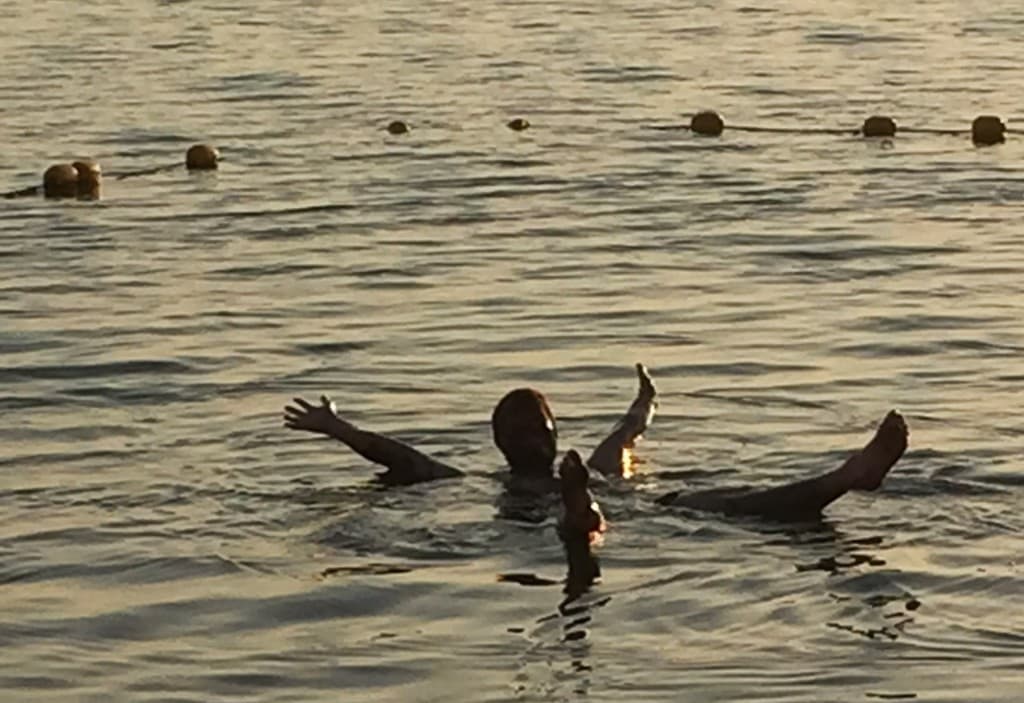 Day 6 – A full day at the Dead Sea resort
Today it's a day to not drive during this road trip. We relaxed at the resort, swimming in the Dead Sea and the pool. It's nice sometimes to just do nothing and get your head clear. If you are short of time, you can simply skip this day.
Day 7 – Visit to Carakale brewery
I had planned actually two full days at the Dead Sea resort for leisure time but I also knew sometimes things come up and you have to plan them in while on the road. Even in December it is warm enough to go swimming due to its low altitude. With 5 degrees Celsius in Amman it was still 20+ at the Dead Sea. I went without the family to the Carakale microbrewery which I only learned about at the Umm Qais restaurant where they served this beer. If you like beer then it's worth to contact them for a visit and tasting!
Read the full story:
JORDAN – Beer tasting at Carakale microbrewery, Jordans only brewery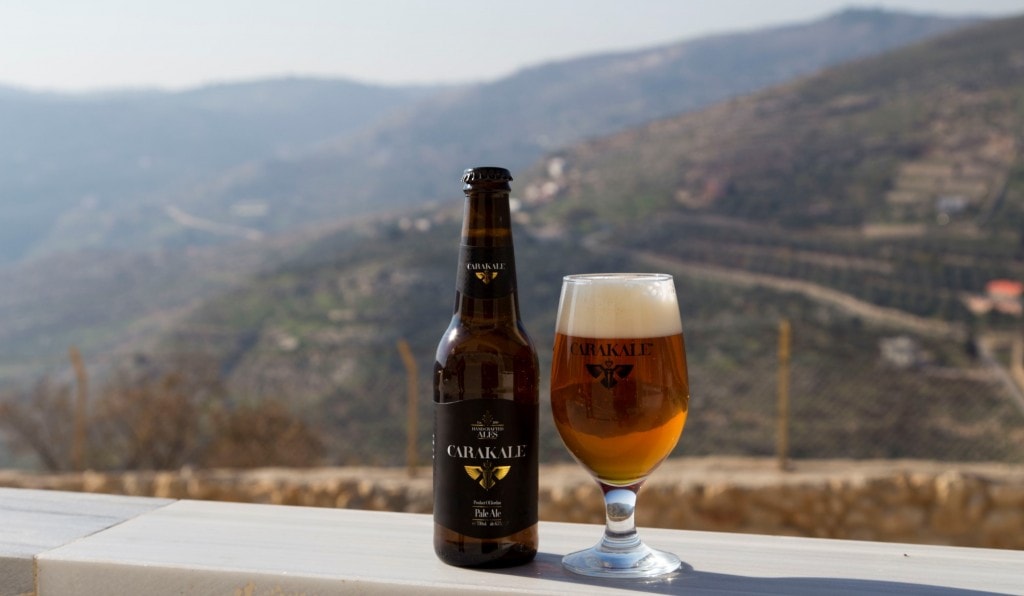 Day 8 – The Kings Highway to Aqaba
Today is a long day of driving and seeing a lot of things. I can imagine this might be to long for some people so if this is the case then stop after the last sight and stay at a hotel in Kerak. You could even see the castle of Kerak the next day and then drive to Aqaba. We started with a stop at mount Nebo to see the place where Moses saw the Promised Land. We continued to Madaba to see the ancient mosaics and have lunch. Madaba takes up most of the time. We continued to Umm Ar-Rasas to see the biggest mosaic floor, a UNESCO World Heritage Site. Last we continued to see Kerak castle which we visited just before it closed. From there we drove the lower road along the Dead Sea towards Aqaba for a 4 night stay.
Read the full story:
JORDAN – The King's Highway: Mount Nebo, Madaba, Umm Ar-Rasas, Kerak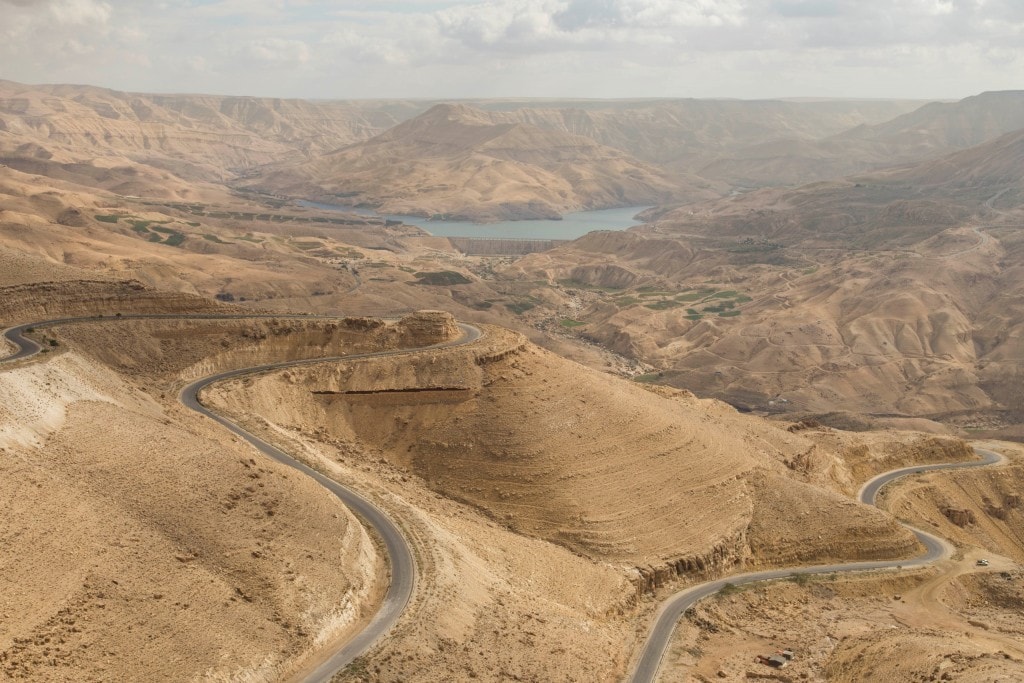 Day 9 – A day in Aqaba
As we drove the previous day of our Jordan itinerary till late evening to get to Aqaba we had the full day today to swim, snorkel and do some watersports at the Red Sea. That's all we did today; just fun!
Day 10 – A day trip to Wadi Rum
Wadi Rum is a beautiful area and looks just like a Mars landscape. It is a UNESCO World Heritage site and a must visit when in Jordan. During our Jordan road trip we visited it as a day trip from Aqaba as in wintertime it gets very cold in the night and early dark so we preferred to be back in our resort in Aqaba for some evening activities. It's about an hour drive from Aqaba to arrive to the Wadi Rum visitor's center.
Read the full story:
JORDAN – Jeep tour through the Mars landscape at Wadi Rum & sunbathing in Aqaba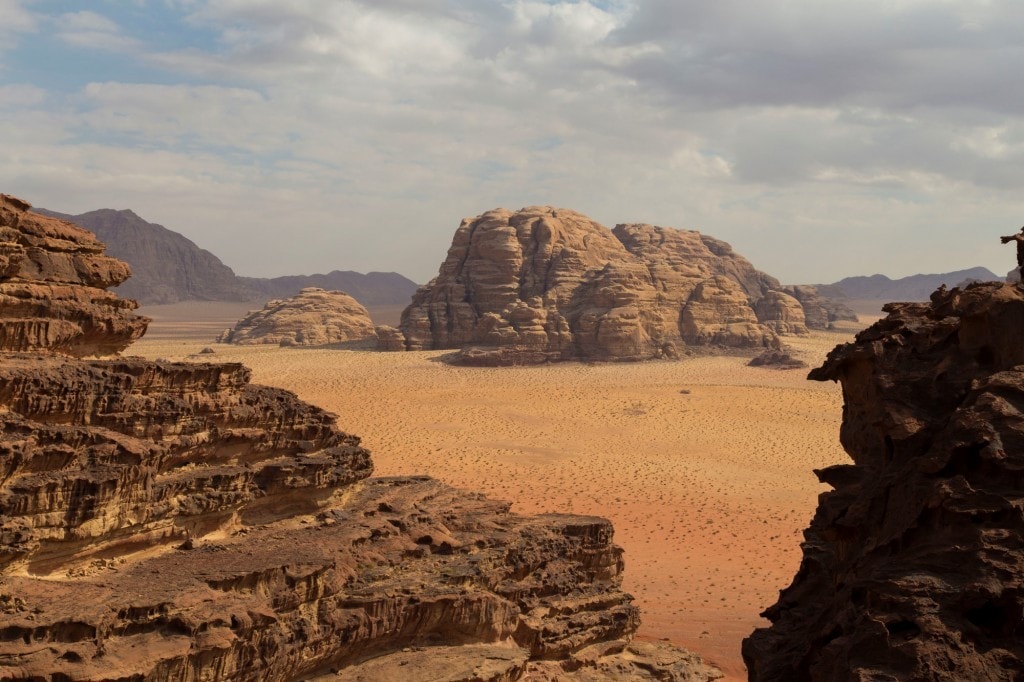 Day 11 – Another day of leisure in Aqaba
Today we simply repeated what we did on day 9 🙂 Getting some rest by doing just some fun stuff and exploring a few places in Aqaba itself.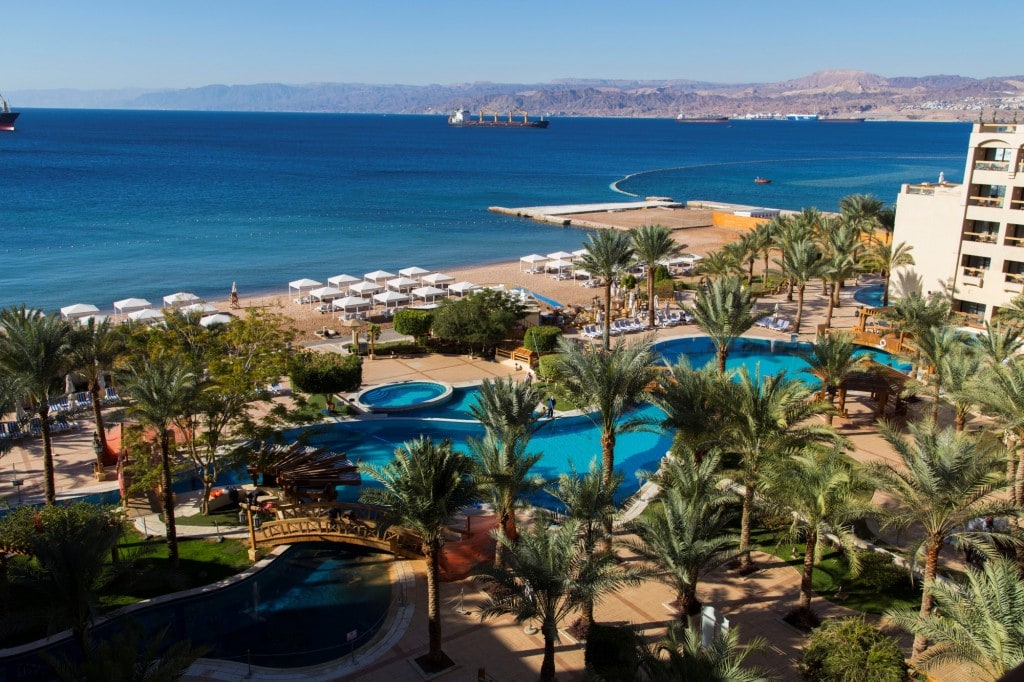 Day 12 – From Aqaba to Petra
The most famous part of the Jordan itinerary: Petra. This beautiful city carved in stone by the Nabateans is probably the most famous place in all of Jordan. Make sure you arrive at the end of the morning so that you have time to walk up to the monastery the first day. We did two nights in Petra, the final two nights in Jordan.
Read the full story:
JORDAN – Exploring the lost city of stone: Petra
Day 13 – Full day Petra
Today we had one more full day to explore Petra, it is so huge!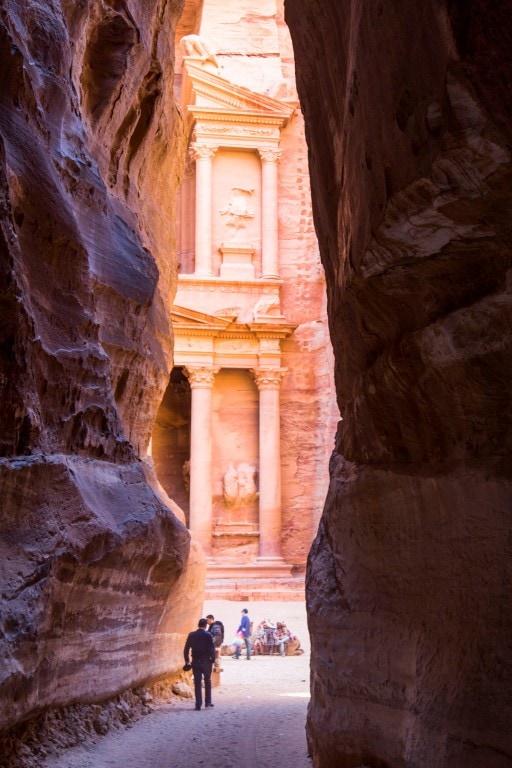 Day 14 – To the airport and departure
The final day of the Jordan itinerary: catching a flight back home!
I hope this overview of my Jordan itinerary helps you plan yours. It is a beautiful country with a wide variety of landscapes, cultures and has a lot of activities to offer. I for sure did enjoy Jordan, it amazed me in every aspect.
Stay tuned for more stories and subscribe to the newsletter or follow CTB on social media (Facebook, Twitter, Instagram including Instagram stories; on all social media you can find CTB @christravelblog) to get updated information.
Did you visit Jordan too or do you have questions? Please leave a comment at the bottom of the page. Love to hear from you!